I'm 19th ! Can't believe I reach 19th already ! Feels so good to be 18 and yet Sometime i wish i was an adult already like 20 plus ? haha ! Contradicting oh ~
I just had a new dye of colour ! Finally get to try ash after so many years of waiting !
Bleaching was.. the feeling cant explain. You try it urself haha !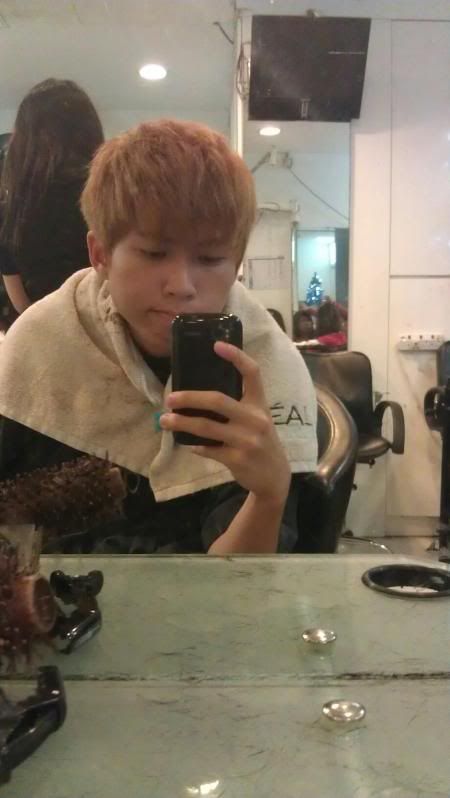 Half way through .. this is after bleaching. ! I think from picture you guys would say this is nicer ! haha Yes I do like this colour too ! can consider next time ! :D
But !! not I'm grey !!
Please dont judge by picture pls T.T ! See my real life ! :D:D; it's getting nicer each day ! I will try to post another photo up really soon ! been really busy this few weeks !
Head up to East Coast Park for Mettle Games 2011 to catch a glance of my hair if you are nearby !
Follow my twitter @leongraphy to know my updates on daily life ! I will be tweeting which day , saturday or sunday I will be at East Coast yo ! :D
and yes yes ! I will be updating about my birthday ! It's an effort to blog about that because of 15 lovely friends I had :D <3 Ciao !