Joyce's 21st birthday was a simple one just with a theme of "Model-licious" and a couple of good food from the Mum and Some decorations of her photoshoot by ME ! :D haha
I went down early to help her out with the photos ! deciding where to place them and stuff.
Then soon more of them came ! :)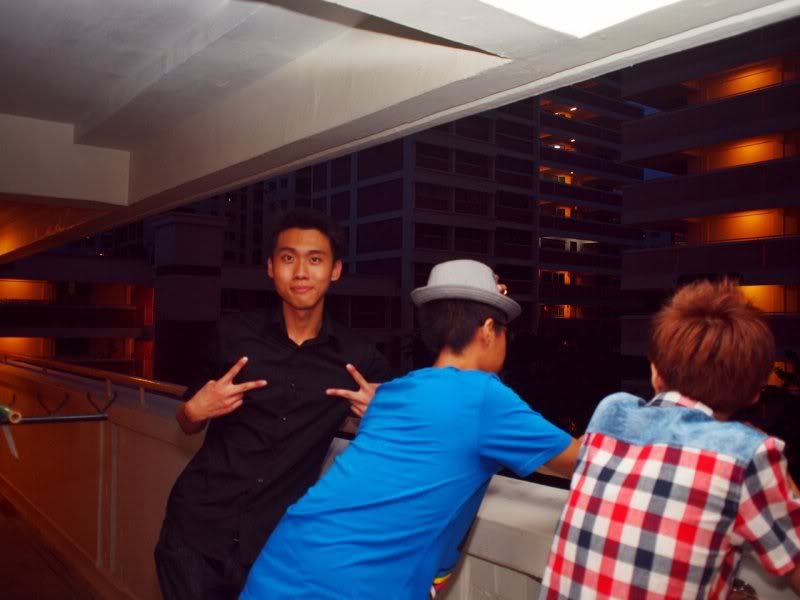 While waiting more we slack outside lol !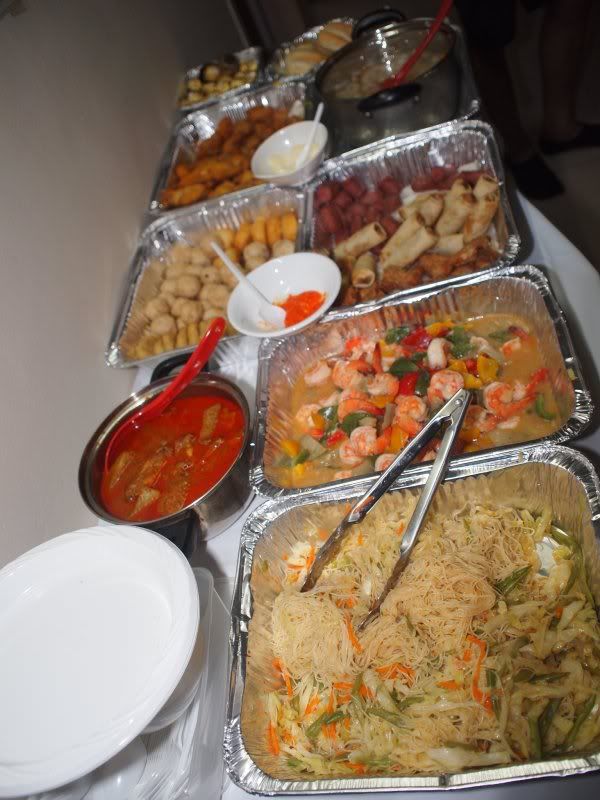 the food by the mum ! fried food , beehoon and curry !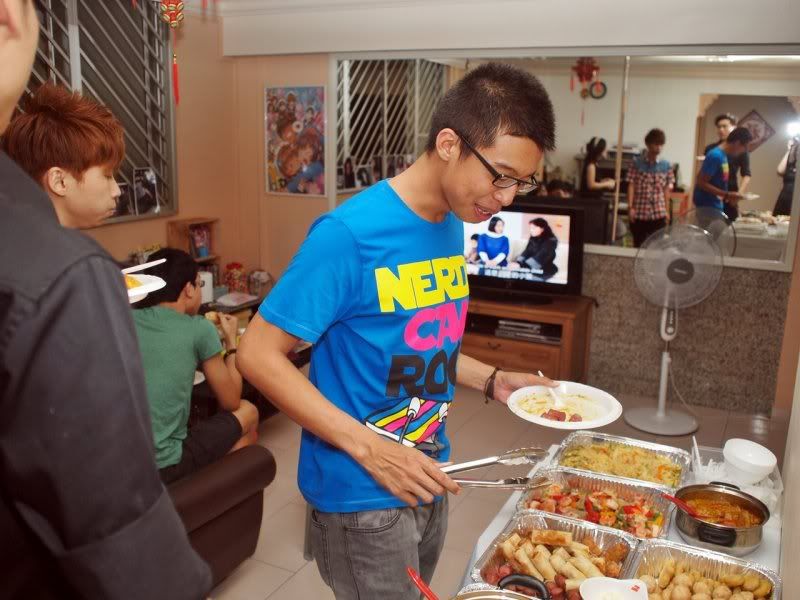 Army man start first LOL !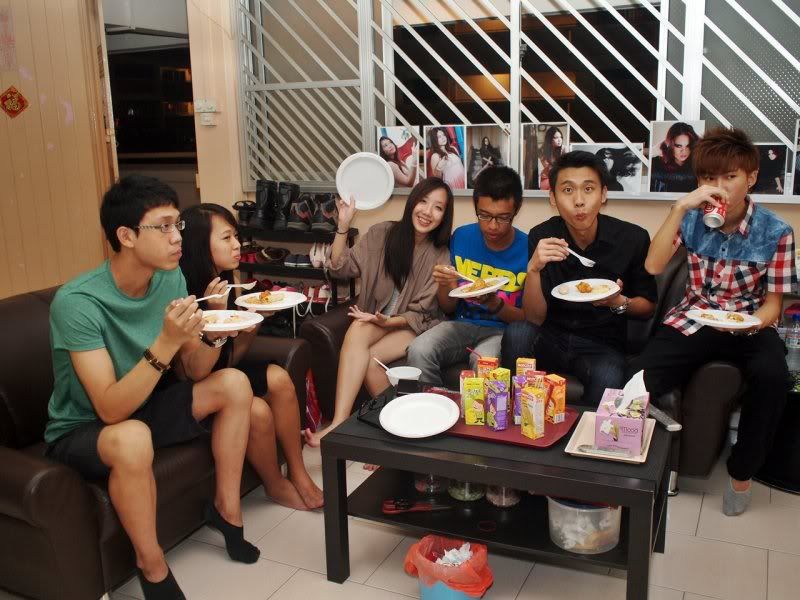 Omm Nom nom , spotted someone new? haha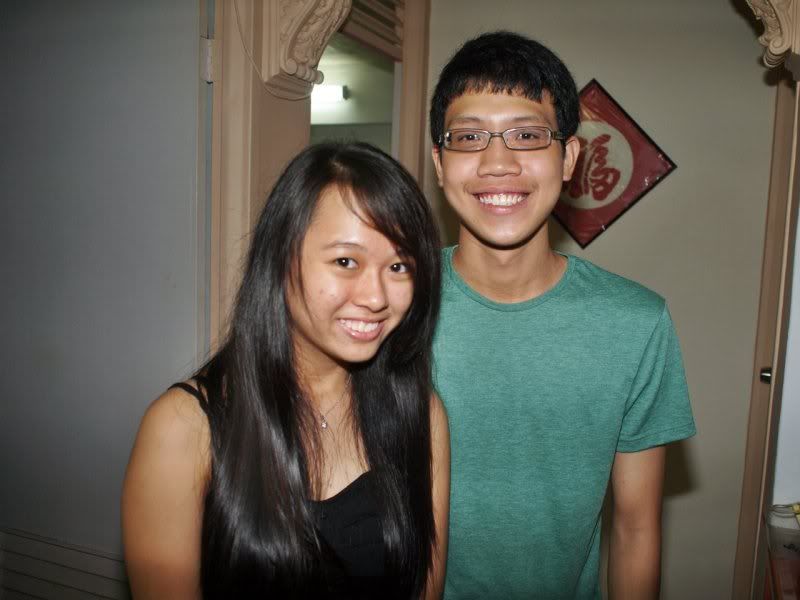 that's dawn's boyfriend bryan.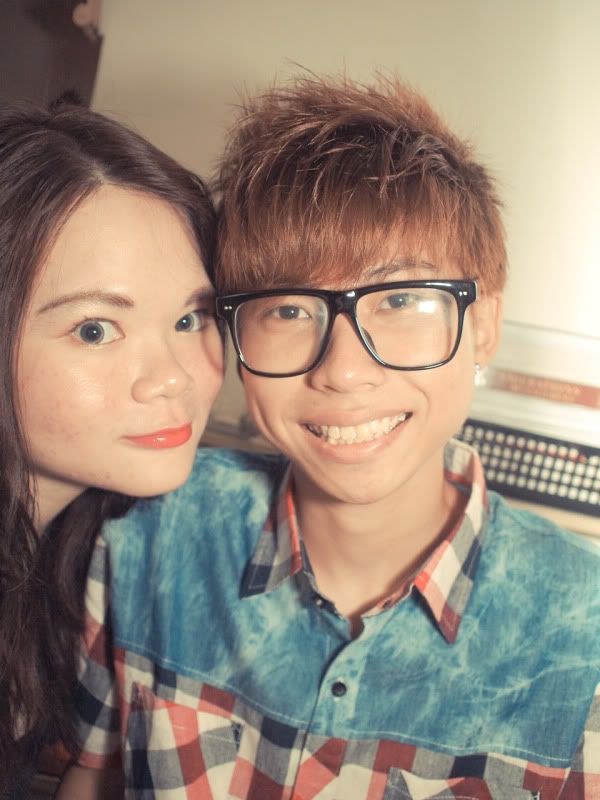 Here's joyce ! with the uper duper red lips ! LOL !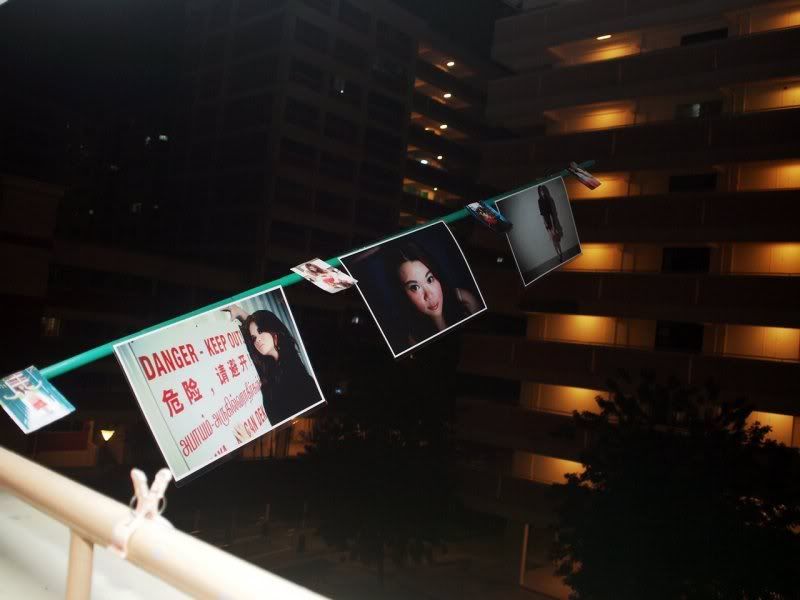 LOL ! this is how her family make fun of her ! Look like flagging for votes for election !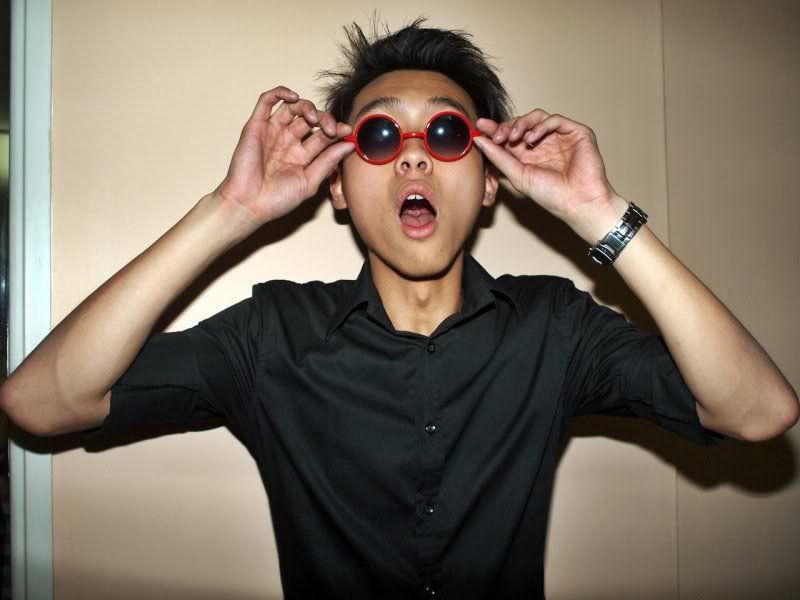 Gaga inspired specs brought by don? but meldric wanna take some photo wif it so I helped !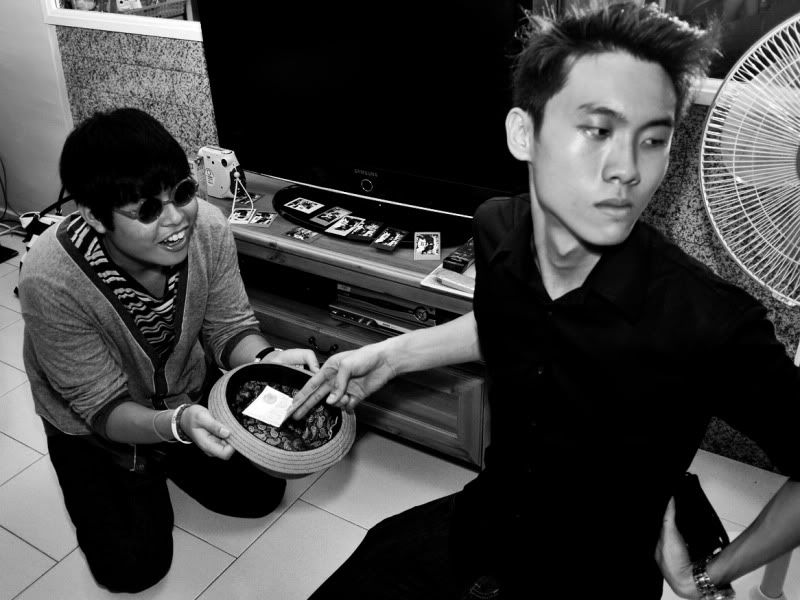 HAHA this is epic funny !! So don was trying weijie's fedora then someone say he look like blind people trying to get money ! So meldric play along ! haha ! SEE ! don so happy got money take ! HAHA !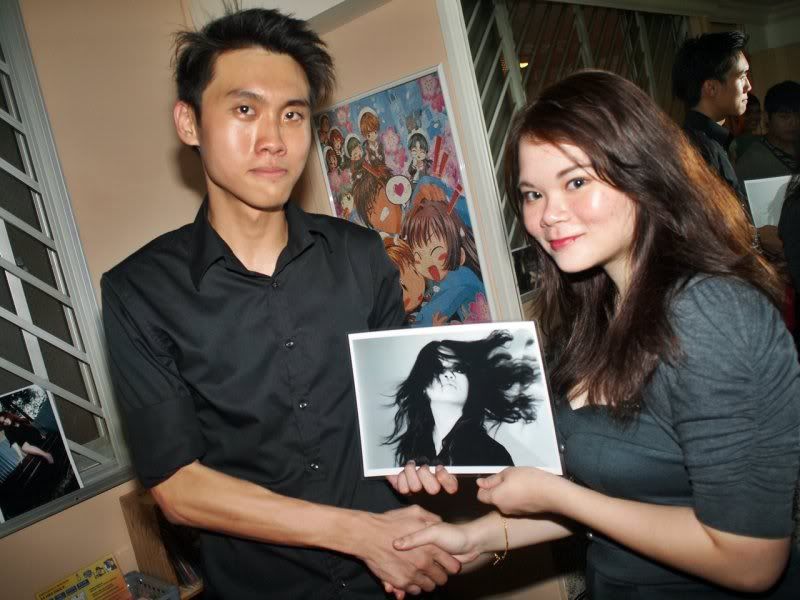 Tada ! this is one of the photo I took for her ! meldric giving her certificate of 21th years old ! LOL !
After which , Joyce distributed a small box to each of us and asked us to open it and act like what is written inside ! So each of us has a role to pose like a model !
Cant rmb what characteristic already haha ! but here's are the pose !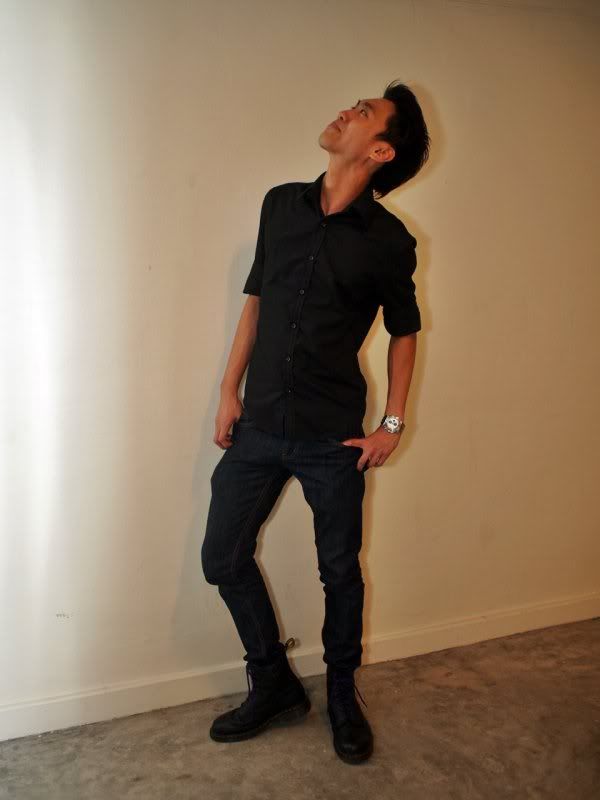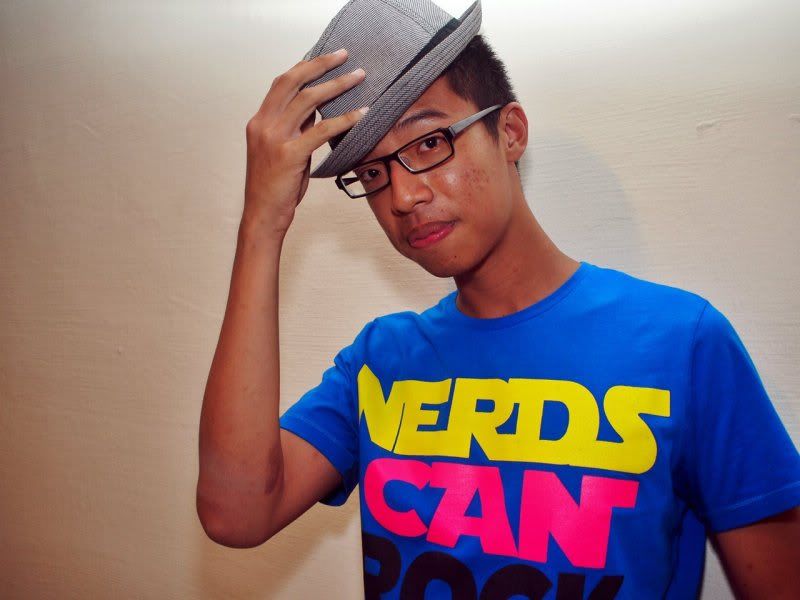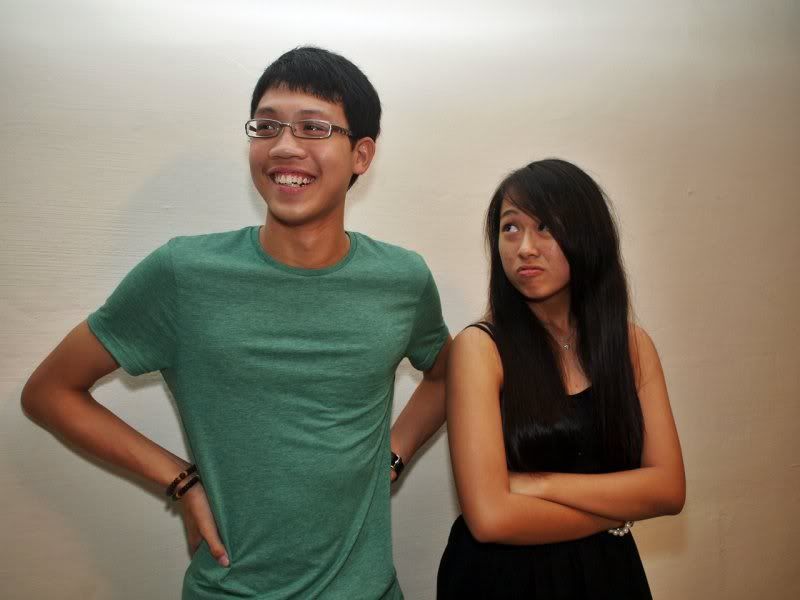 this I can remember ! the girl next door haha !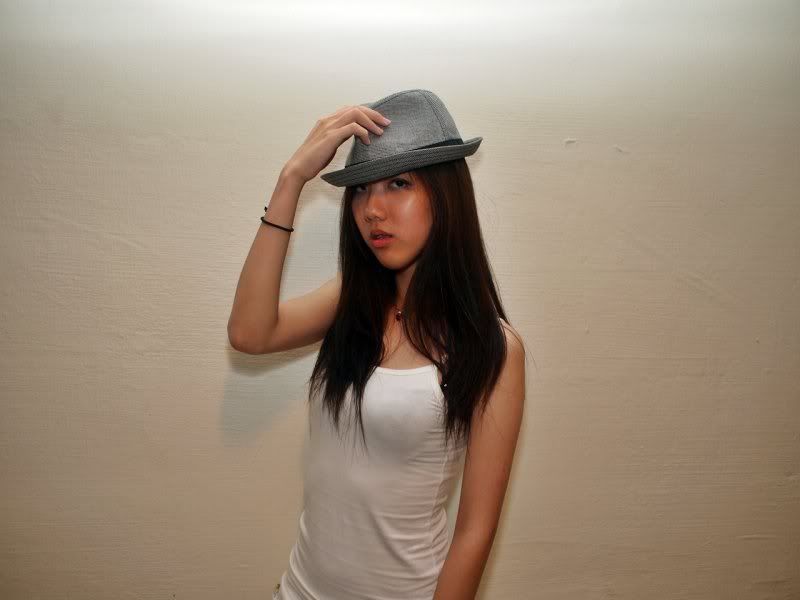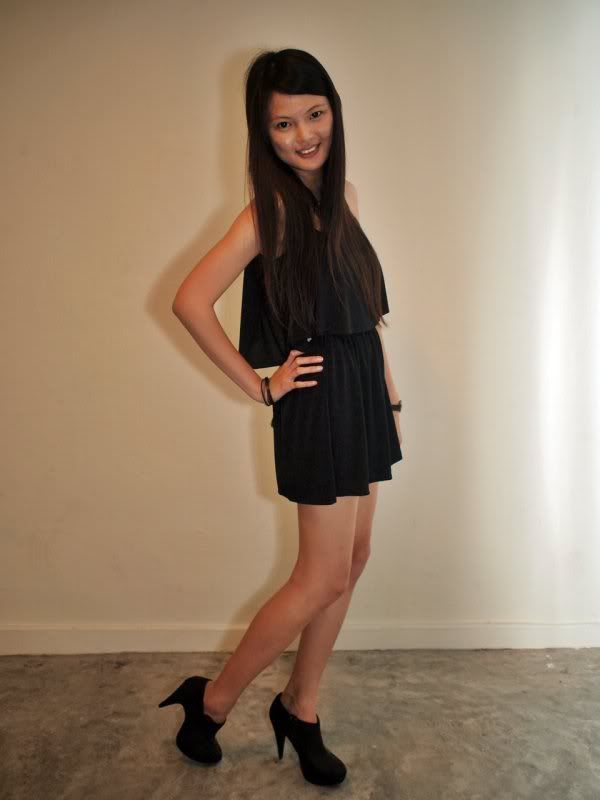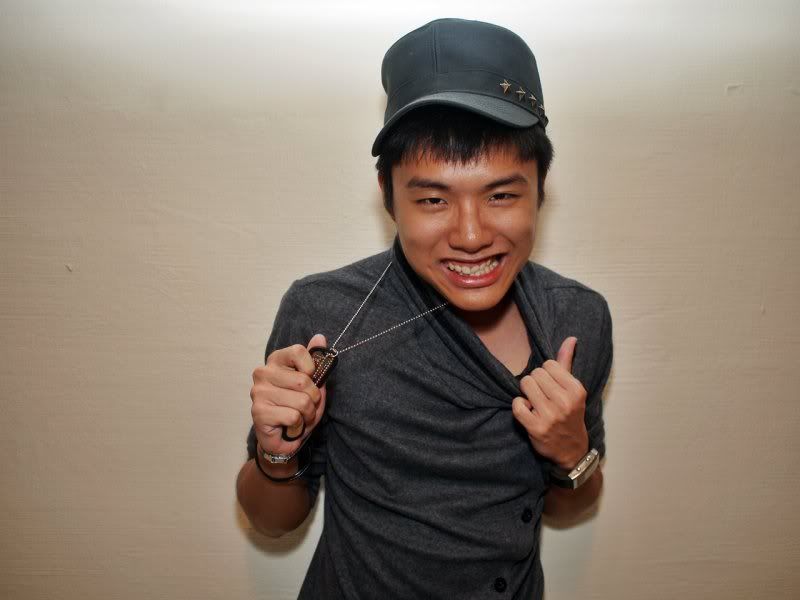 and andy's show me the neck! LOL !
Where's mine?! Continue reading and you will know haha !
TIME FOR CAKE CUTTING !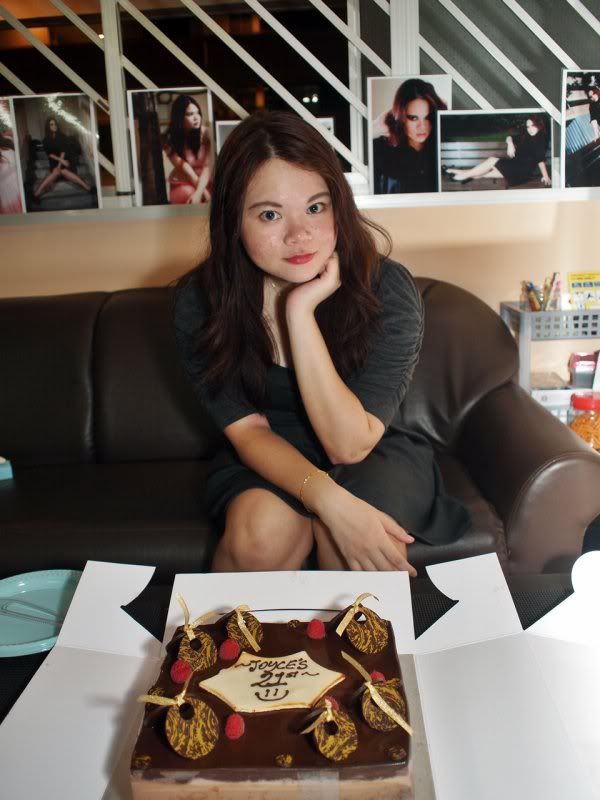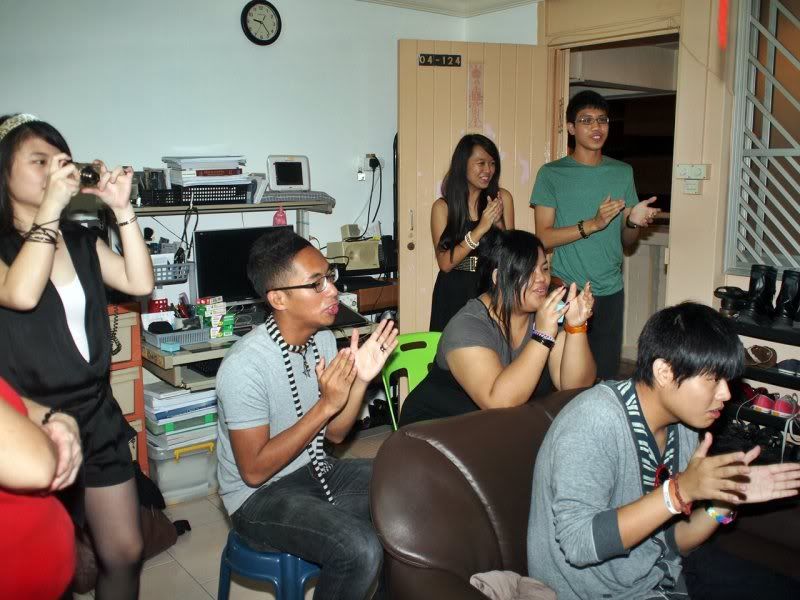 Sing Happy Birthday to you , Happy Birthday to you, Happy birthday to Joyce , Happy birthday to you !
Then spam instax !! that's the tradition ! haha !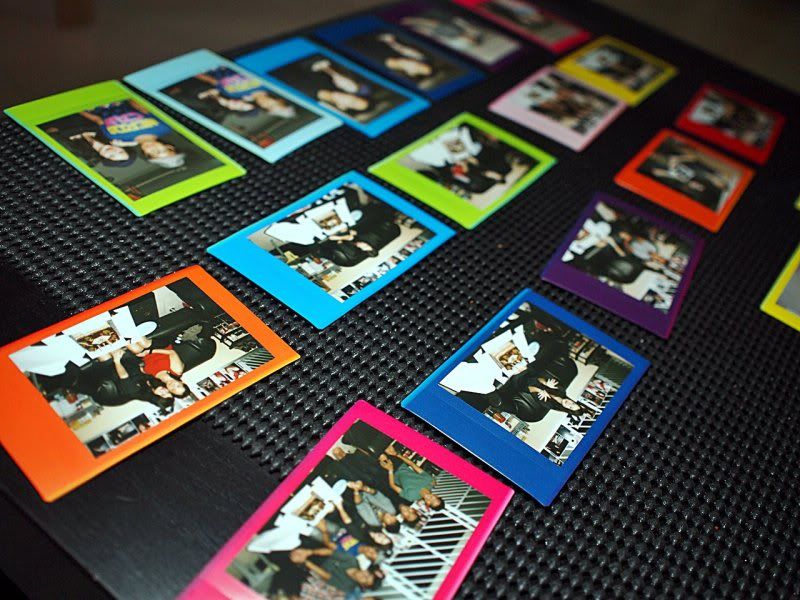 Tada ! CHIO RIGHT THE COLOUR ! AWESOME !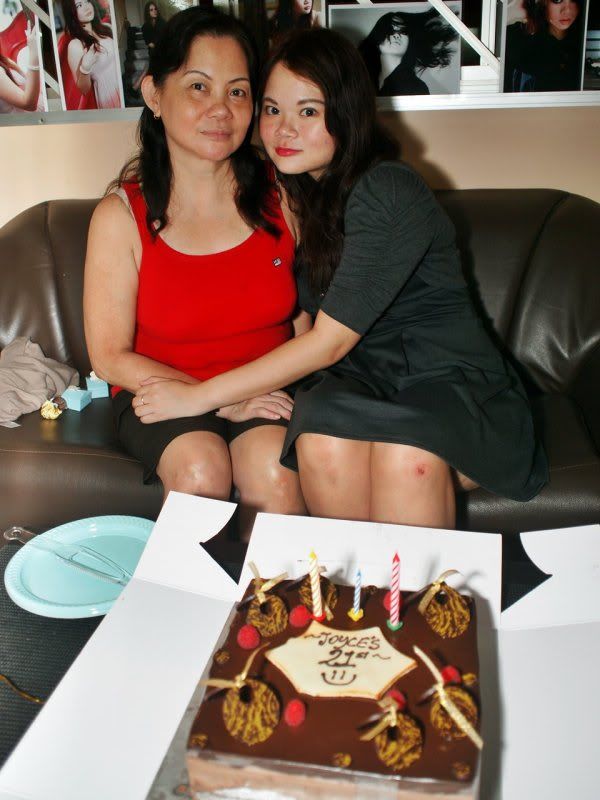 The mum !
the girls !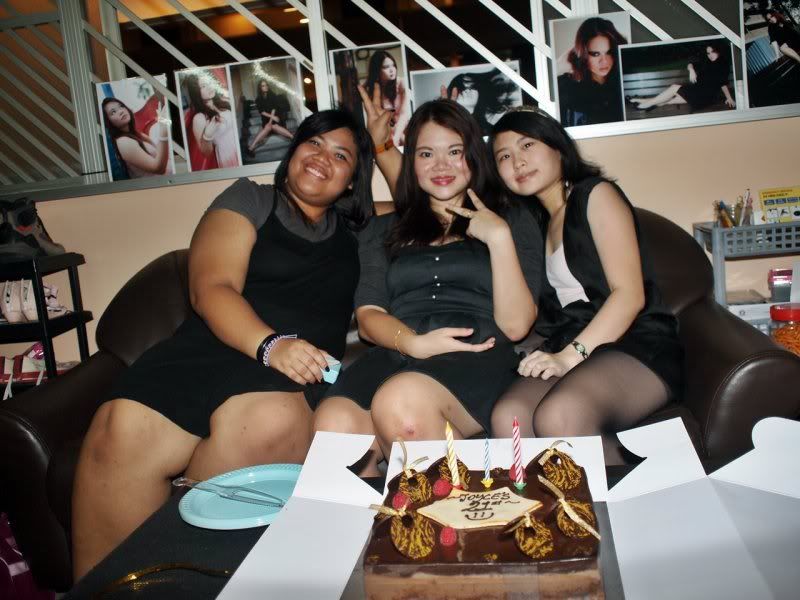 her friends !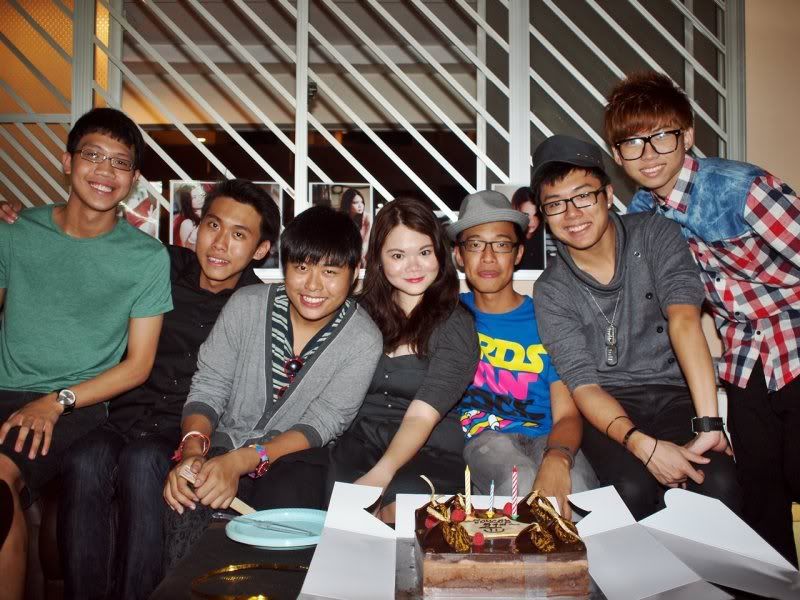 the guys !
Andy and I
Jiaqi and I
after that we went for movie while some went for clubbing ! that's about it ! Quite a free and easy night ! :) For Joyce's photoshoot You guys can facebook search LeonGraphy Photography and View them ! :)
Lastly, ending my photo for the pose which Joyce took for me !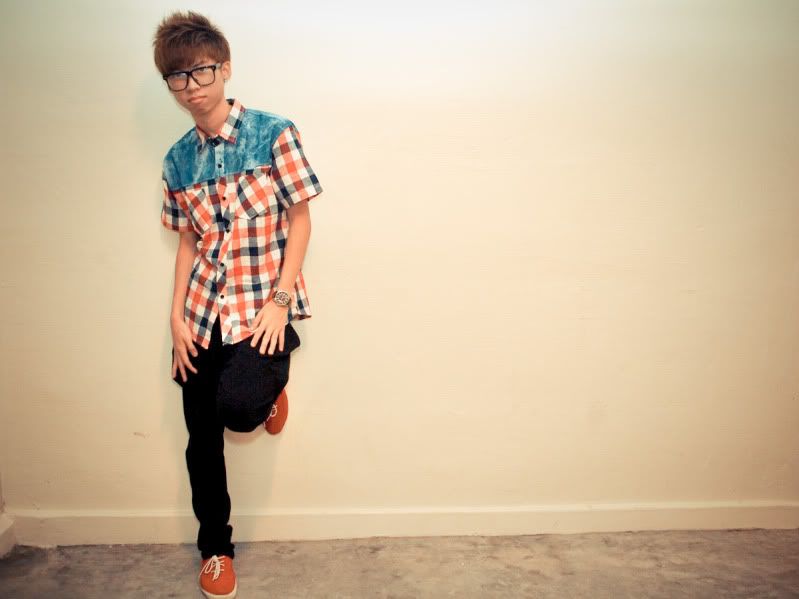 I'm wearing the "big balls pants" as named by bongqiuqiu haha ! :D
BYE ! :)