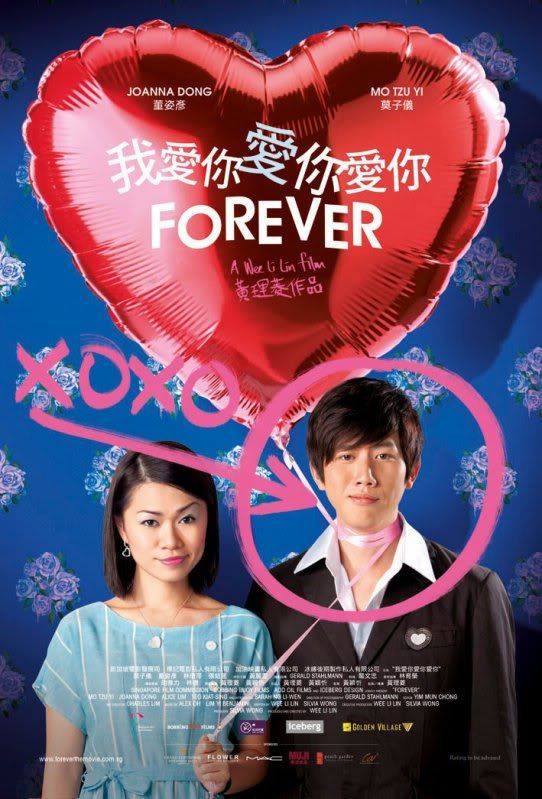 Local Production Movie by

Singapore director Wee Li Lin (黃理菱), starring Taiwanese actor Mo Tzu Yi (莫子儀), Singapore's award-winning actress Joanna Dong (董姿彥)
Since she became a flower girl at the age of eight, JOEY has been in love with the idea of finding that special man and being his bride. So much so that she got a job as a video consultant at the Wedding Education Department (W.E.D.).
There, Joey shares the art of getting and marrying a man, through her romantic 'faux' wedding videos, which are screened to young singles all over Singapore. But the idea of fantasy and reality are blurred as Joey falls madly in love with GIN, a handsome music teacher from Taiwan. They appear together as bride and groom in a landmark W.E.D video that will serve as a prelude to their upcoming nuptials.
But soon her bubble is burst. A beautiful girl, CECILIA, claims to be Gin's real fiancée while Gin claims that his affection for her was strictly for the video. Not letting her childhood dream go, Joey pursues Gin to make him see that she is his true bride as she sees his true heart. As her work mates, family and Gin begin to find out who she really is, will Joey's relentless drive to restore the happiness and joy she once knew also be her ultimate failing and undoing?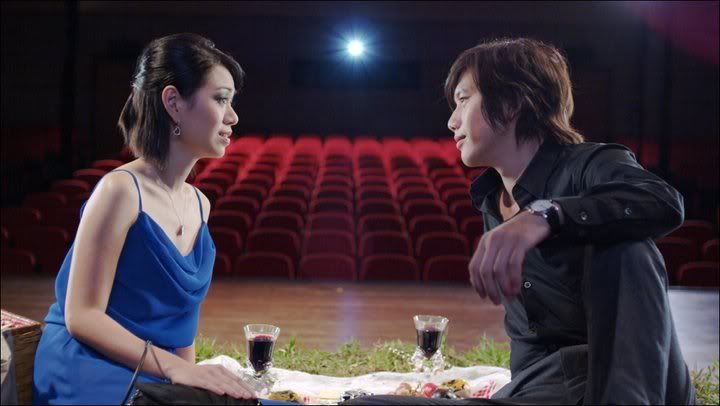 My Thoughts of the movie :
I was given the chance to watch the movie , bringing along yingzi for the movie. Overall this movie is not bad.To be honest, first few mins of the movie, I got the want to walk away feeling from this movie. Because it was quite draggy and I could not understand what is this story about. But towards the later half of the movie, I start to realise the whole story.
Joey was someone with abit of mental problem is under medication but was obsessed with this guy , GIN who work with her to produce a wedding video. Then She tries to snatch GIN away from CECILIA who is the fiancee of GIN ! The ending was quite a surprising one. I shall let you guys discover the ending yourself. Part of the scenes were funny and eerie ! It was a movie which will make dont know to cry or laugh. LOL ! Somehow this movie is telling Singaporeans to GO FOR THE GUY OR GIRL YOU LIKE , GO ALL OUT ! and you will get him or her one day. Im also glad to see many scenes filmed in Singapore ! So COOL !
Rating
Here is the trailer ! :)