Well, It was a last minute decision to have a meet up with Andy, Yingzi , Joyce and Jiaqi on Christmas Eve ! Jiaqi joined us until 7pm then she went off already cos of her another gathering ! so the rest of us went to grab a bite !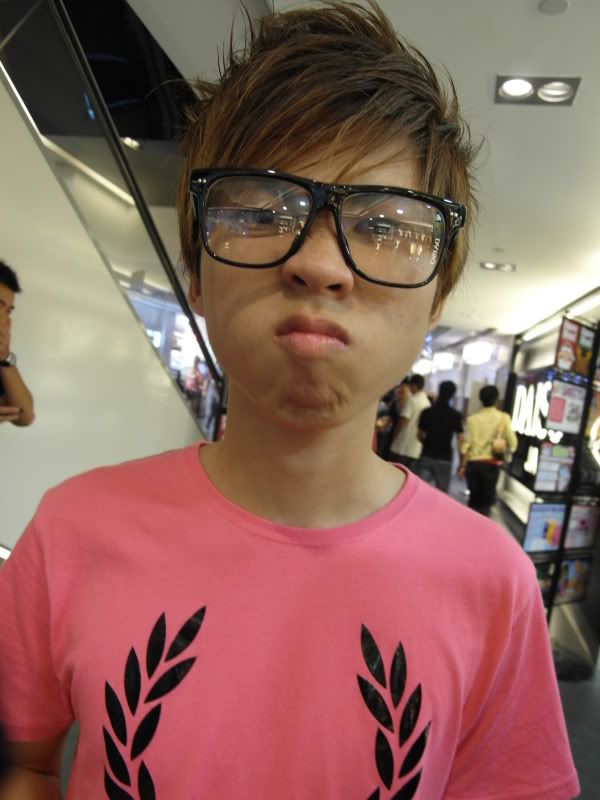 We went to have japan food at ion !
then we got amazed by this thing that makes our finger nails very shiny ! see how sweet is andy LOL !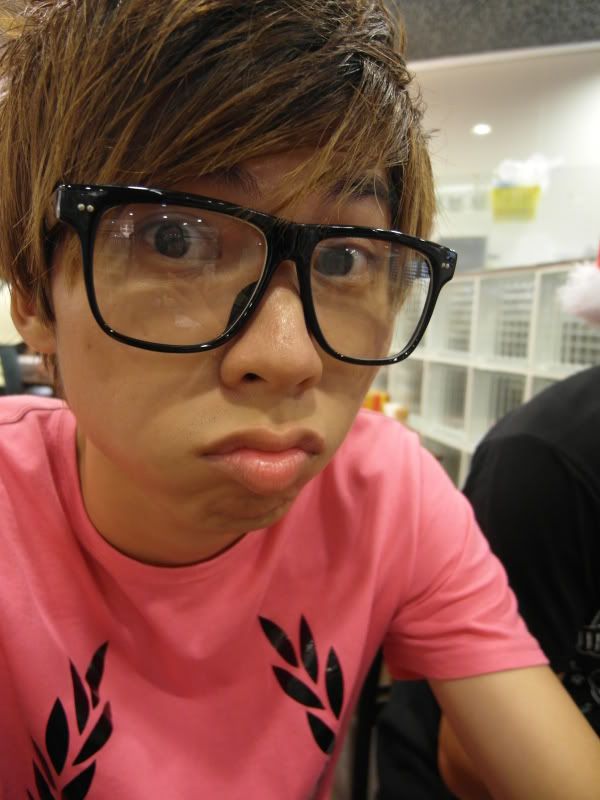 ANdy's cam easy to camwhole really LOL! tempting me to get a g12 or ex 1 too :S
we played with his fish eye effect too totally lmaos !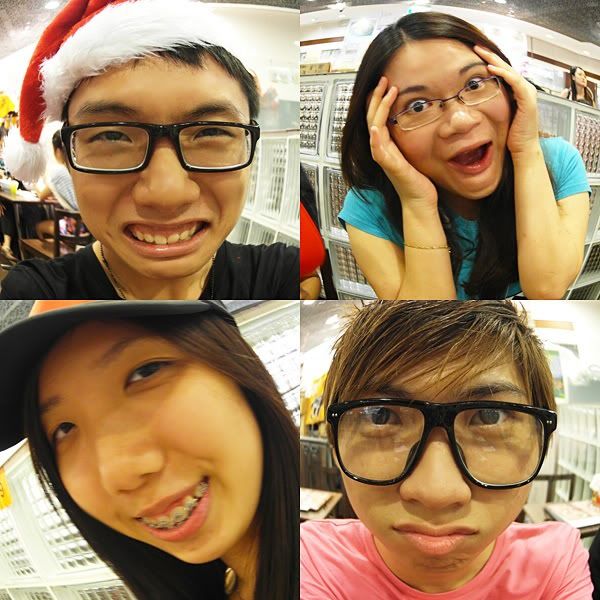 then we went to take the typical shot every year ! with the christmas tree !!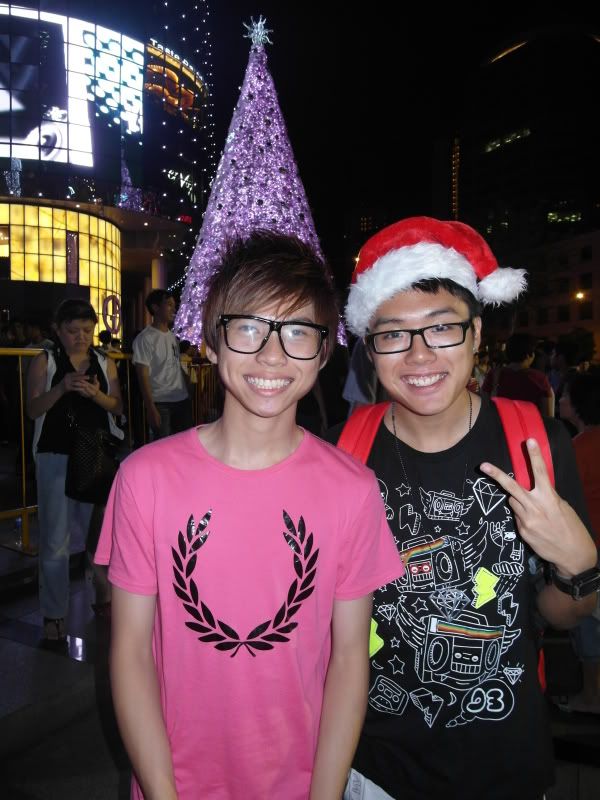 Us with the Holy Tree.
After that we headed to EWF at orchard central and we got stuck so we decide tot take a photo with the god damn bloody crowd !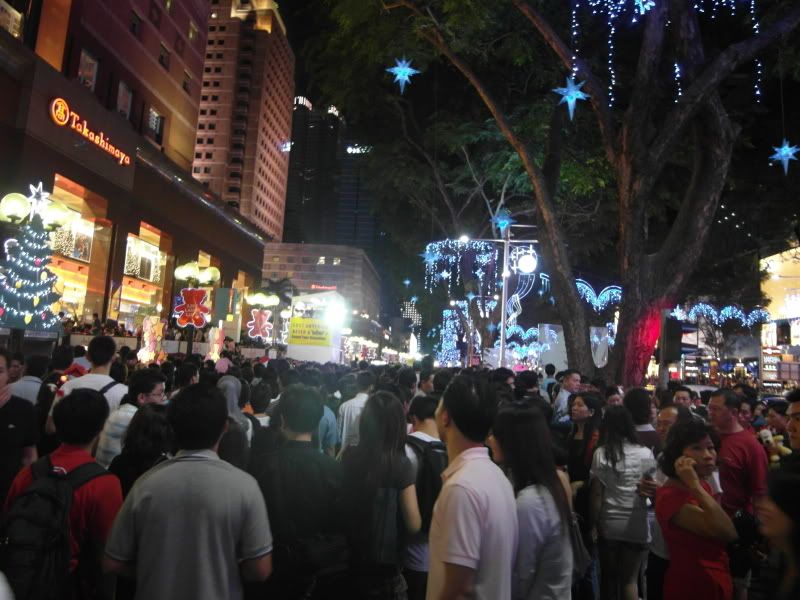 I was like totally kiap between the crowd can ! we have to hold hands LOL !
Soon not later, Joyce left too.. leaving me yingzi and andy to stay for the countdown !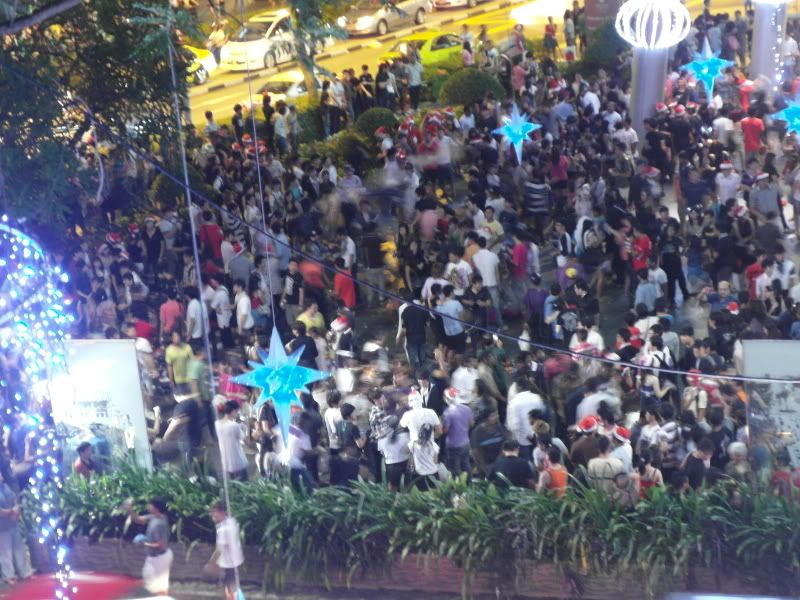 And look at the crowd at mandarin gallery ! they were all spraying the party spray or aerosol foam ( watever you spell it )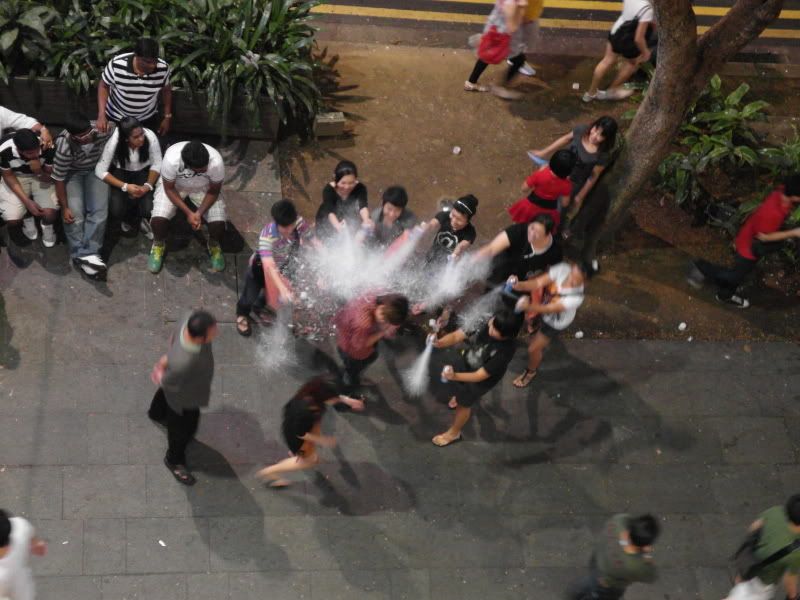 and here's one suay guy
Now enjoy the video below taken by ANdy of mandarin gallery celebration by SINGAPOREANS!