Ho yea ! How's your christmas people !?
Before the actual Xmas , I had a small celebration cum gift exchange organised by my faci in school ! We had our own picnic in class / own Santa Claus With my awesome classmates e54m !!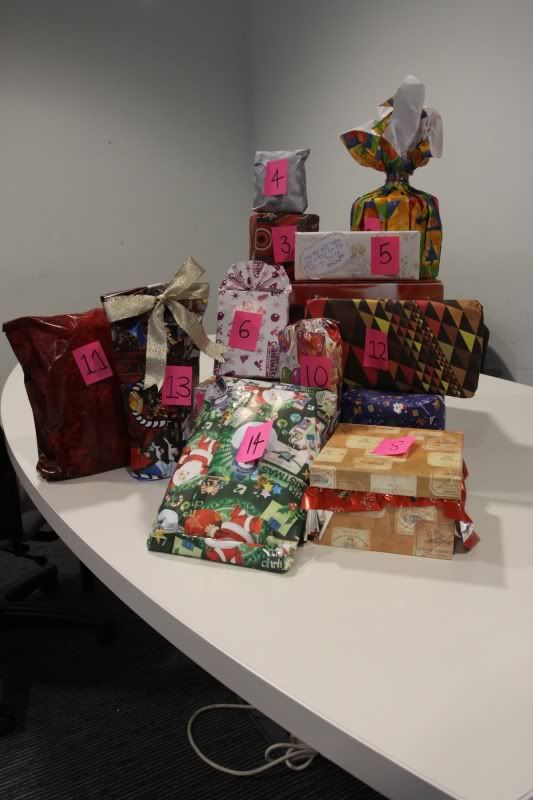 Our gift exchange area !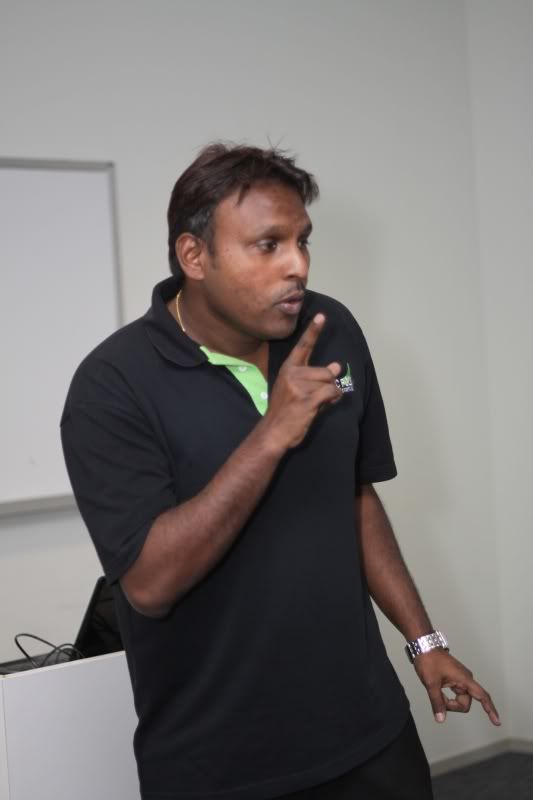 Our beloved Mr Simon ! Best Faci for this sem !!!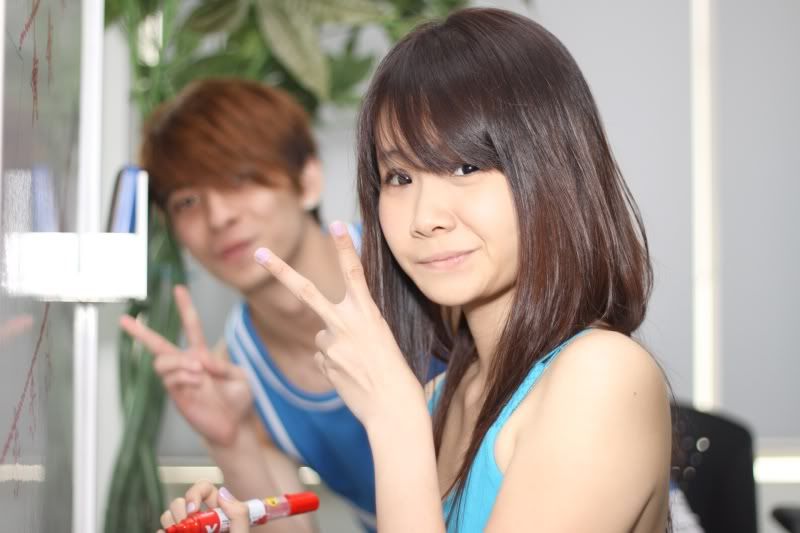 Classmates Jeanice and Clarence !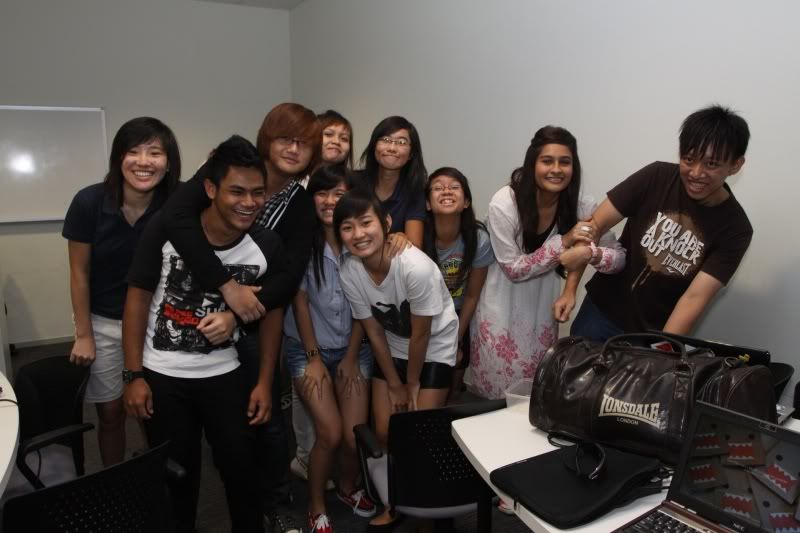 A epic semi class photos LOL ! Benson dun shy la :P
and ...
They got married ! HAHA !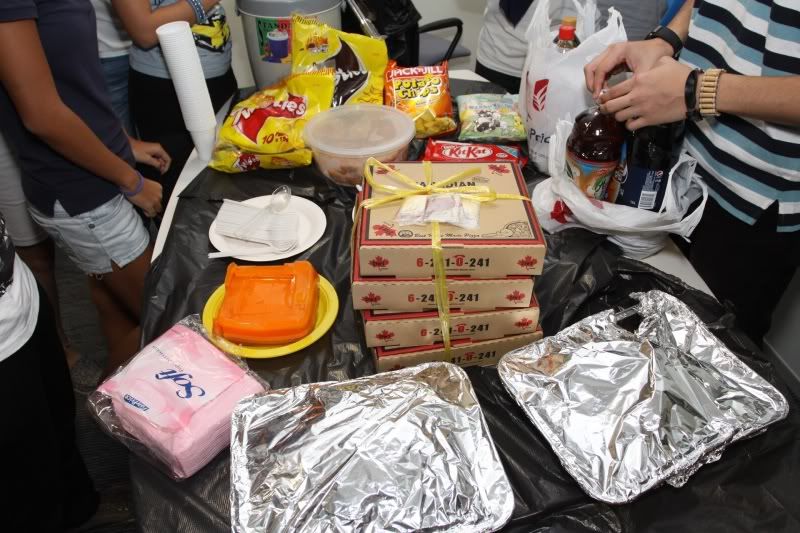 Our Food area ! WOOHOO! DAMN NICE THE FOOD ! thanks to those who cooked the food man ! it was nice !
And here comes our own santa claus !! Gabriel in disguise !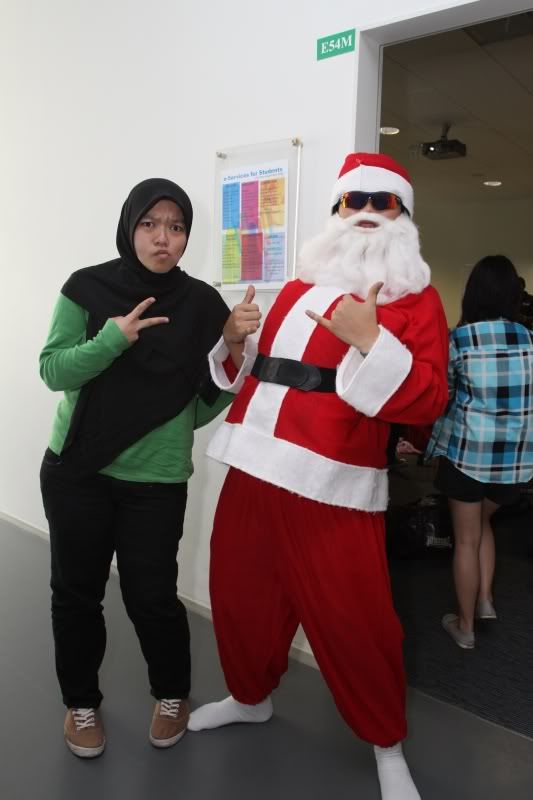 And then we went for rounding to distribute free mee hoon since it's the season of giving ! LOL!
( actually is we cannot finish )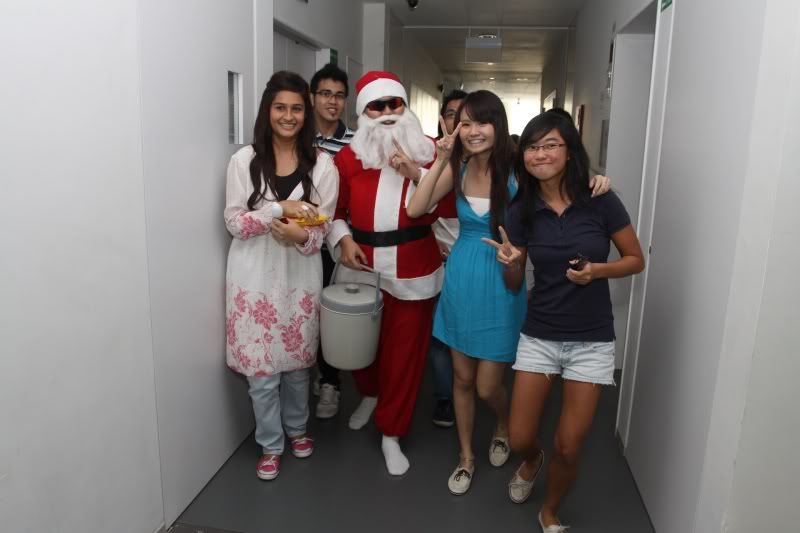 GO ! Go ! GO !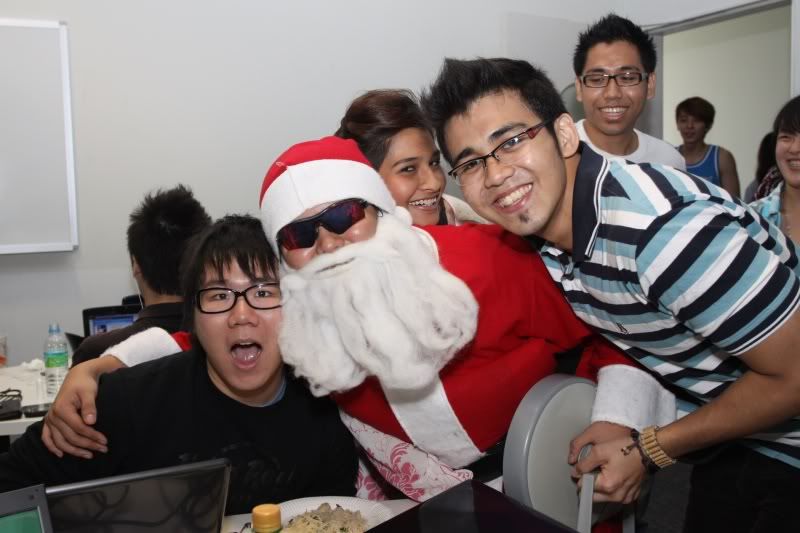 More and More people came out to check our santa !!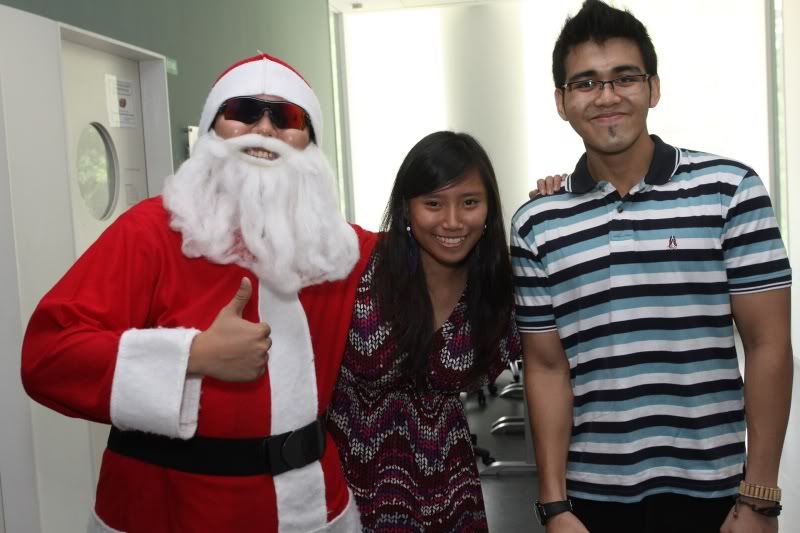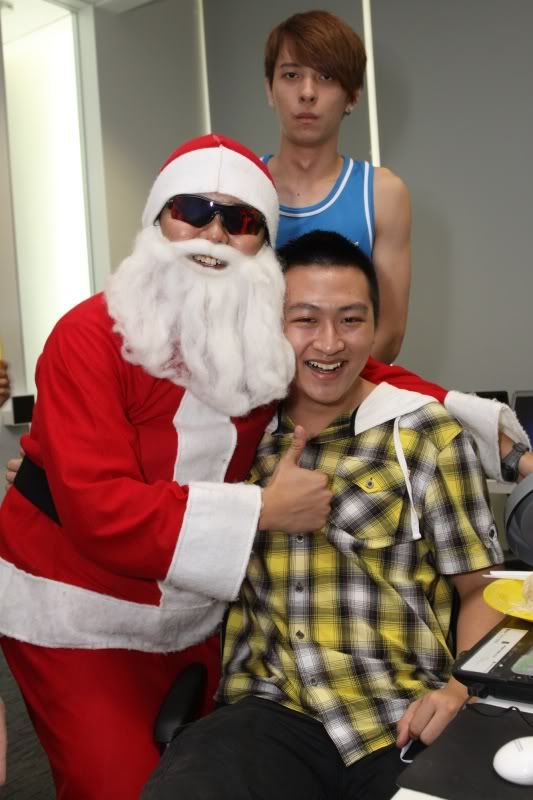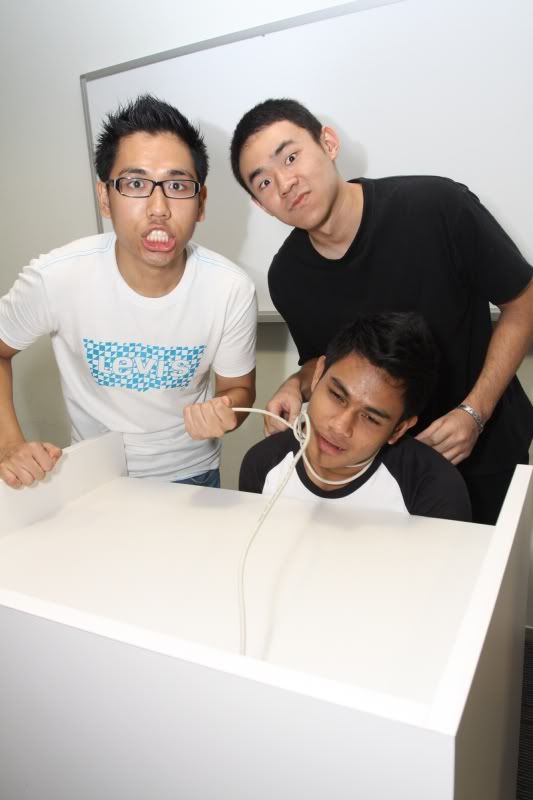 and then someone got hanged ! LOL !
After rounding, we went back to class for more photos taking session ! I swear our santa is the most sexy one already la ! (Y)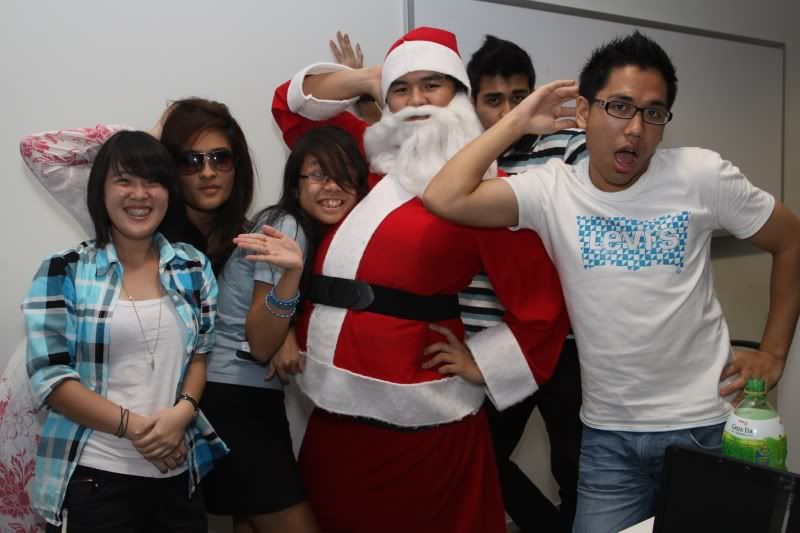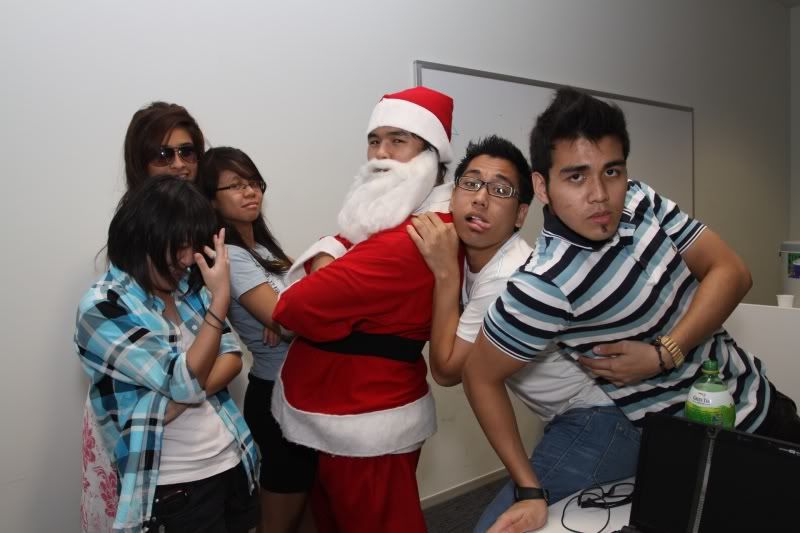 and then the santa is dead , because of .....
*
*
*
*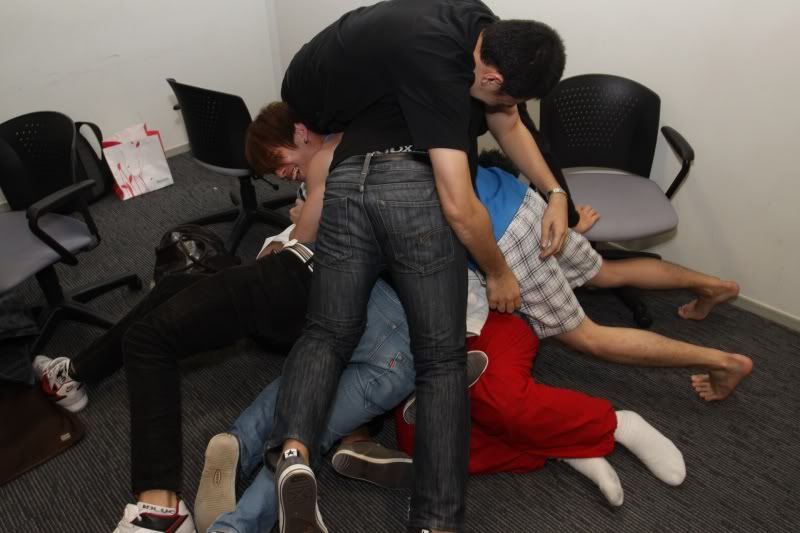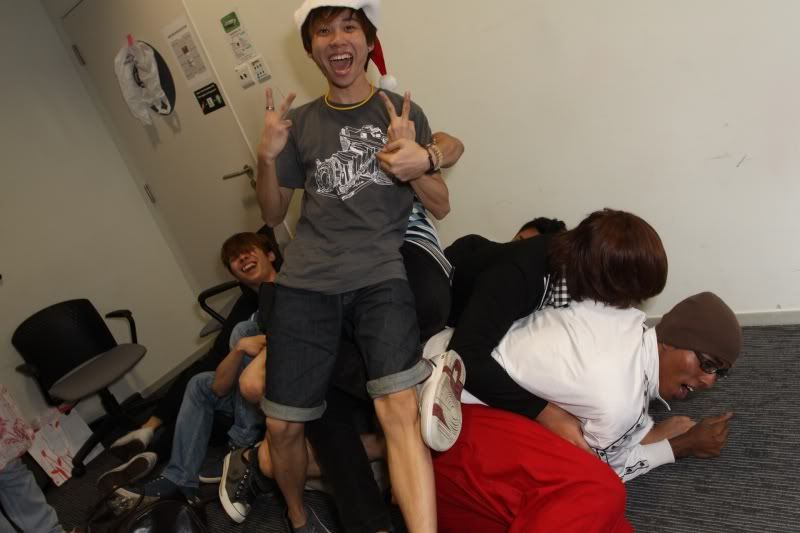 TAO POK !!! HAHA YAY !! Im at the top ! Wooohooo !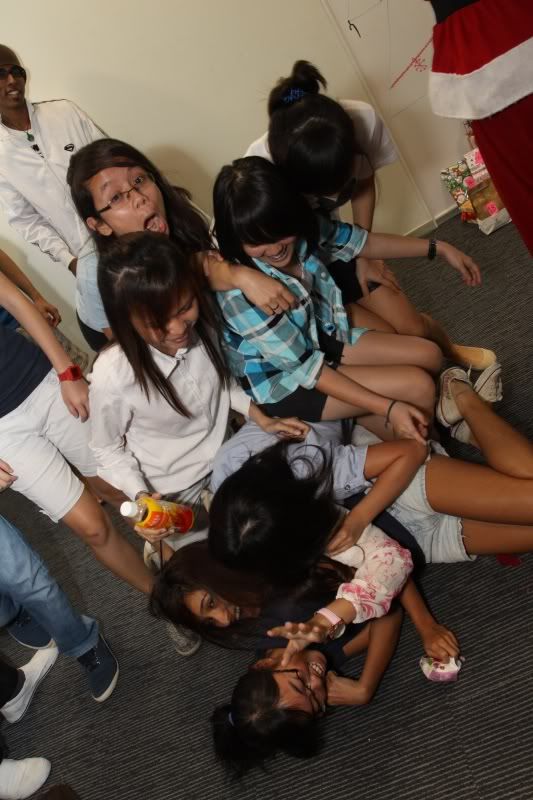 then the girls had one too wif ee wern at the bottom LOL !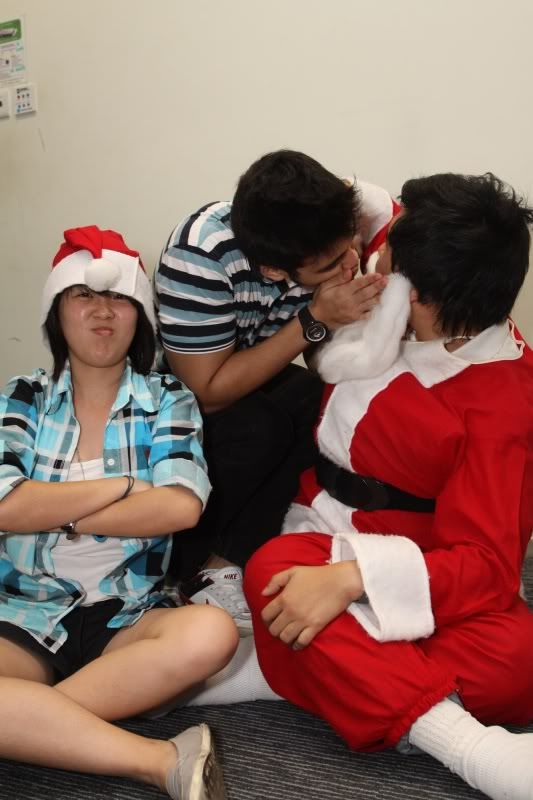 then the scandalous kiss ! LOL ! daddy kissing mummy and the daughter jealous cos of neglect by the parents :P
Last but not least we had some games then followed with gift exchange .. not gonna talk much on the games. but some epic moment during the games when they tried to describe a movie to us using actions !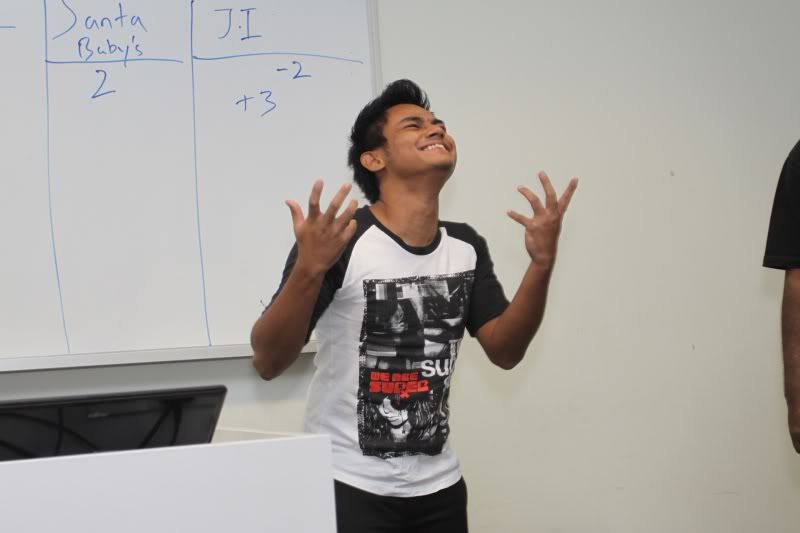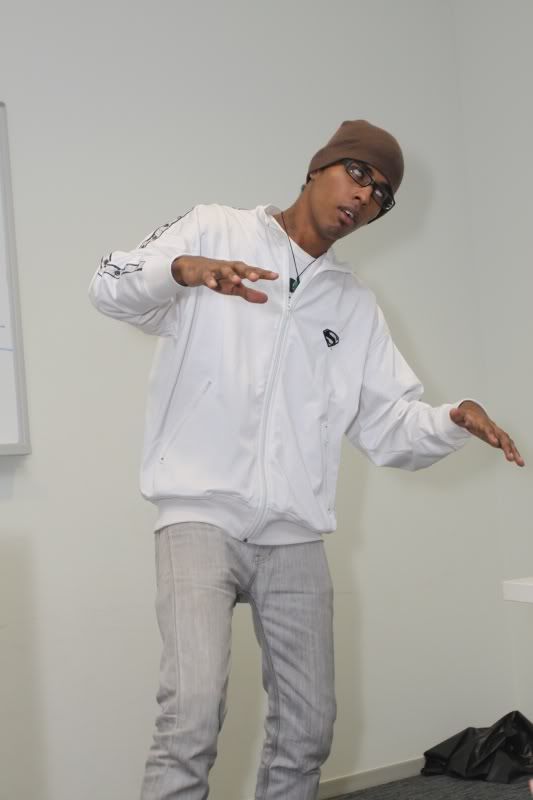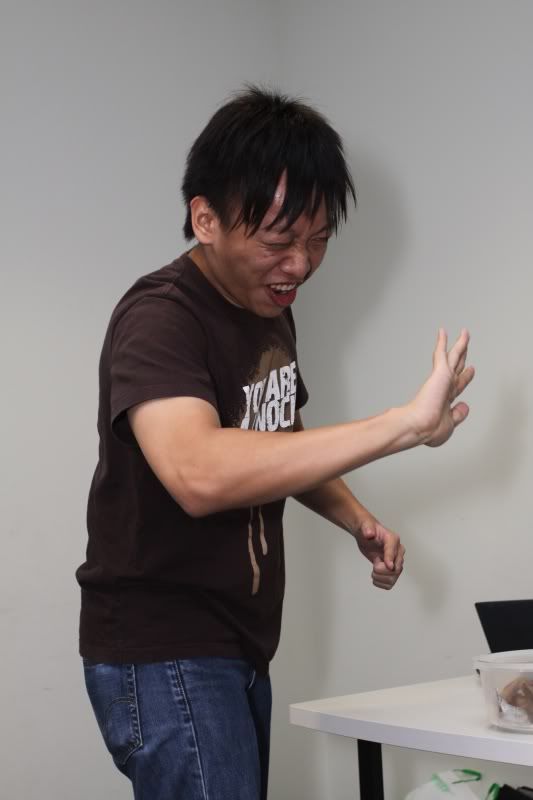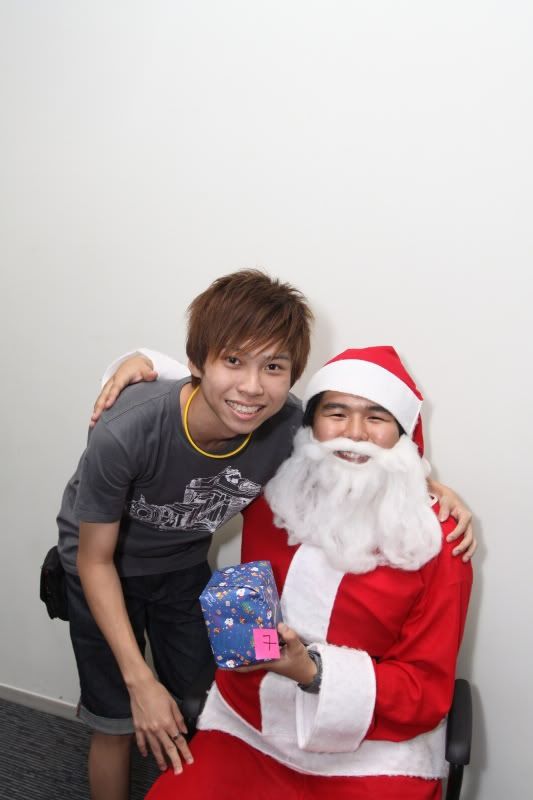 Gift by santa ! :)
Lastly ending with the class photo :)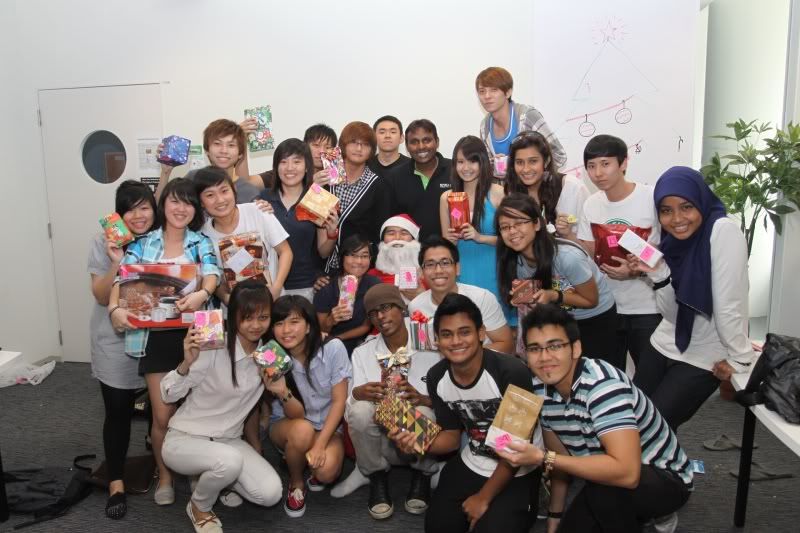 and this end my early celebration xmas ! stay tuned for the xmas eve post and many more ! Ciao!