Few days ago, I went to this shop call " With a Pinch of Salt " recommended by Jiaqi and from her friend Gisiang !
So together 5 of us, Jiaqi, Andy, Joyce and Don went to tried Followed by Meldric joining us later !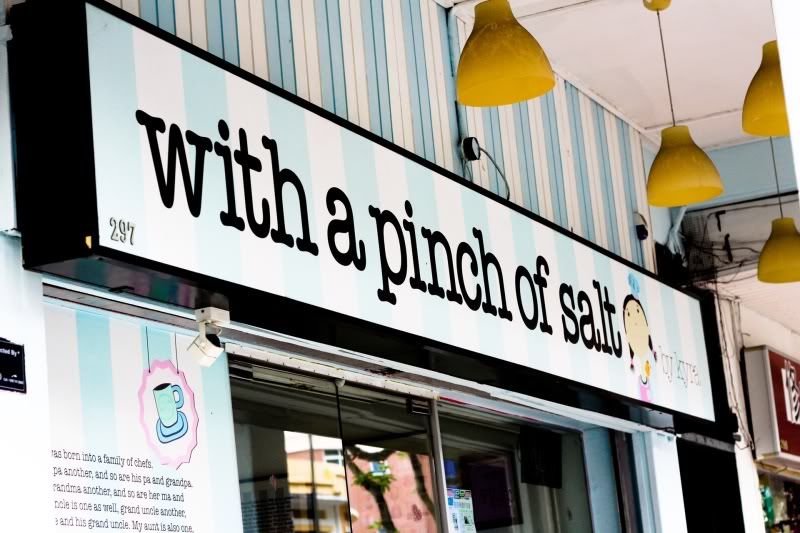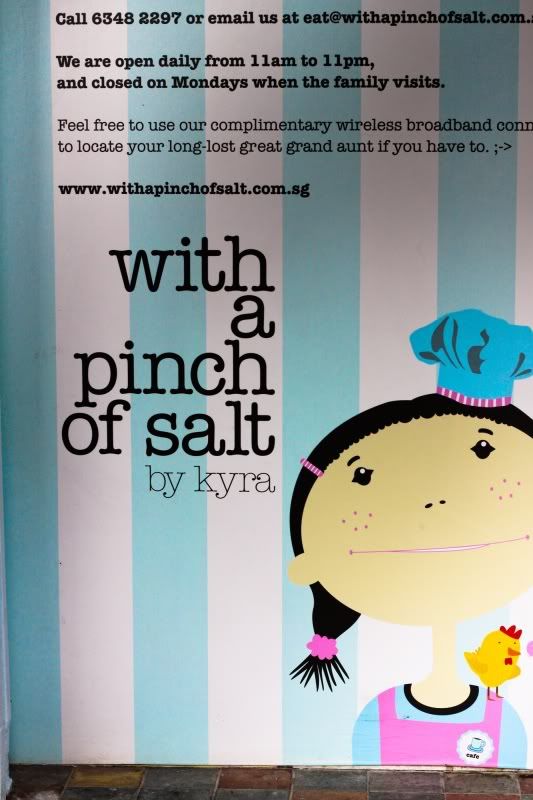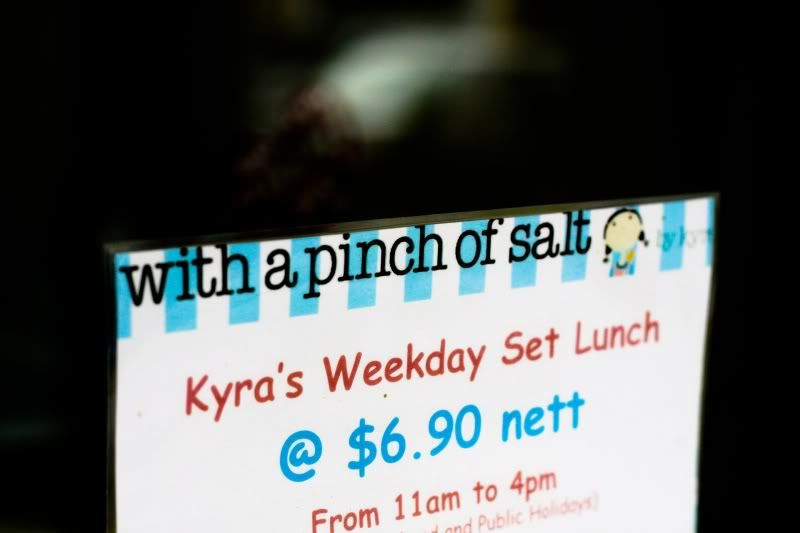 They are currently having set lunch promotions on weekdays ! but we went on weekends so ya. didnt get to enjoy the promo :)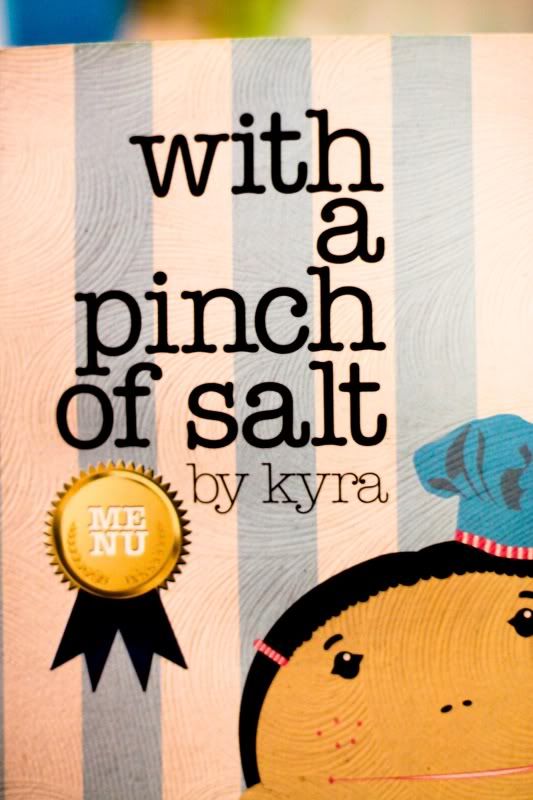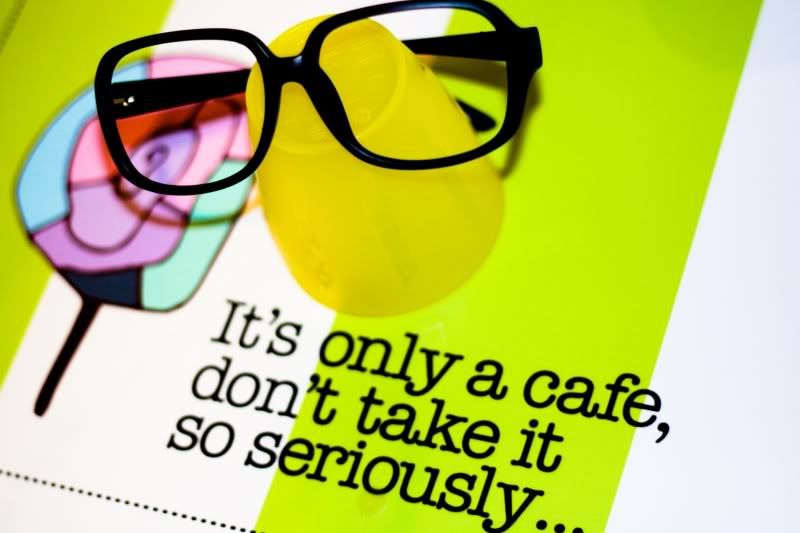 The special and cute menu they had !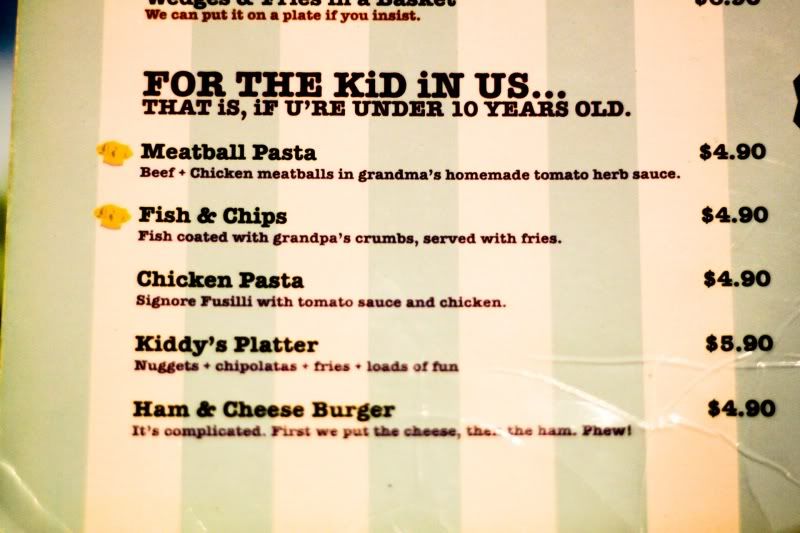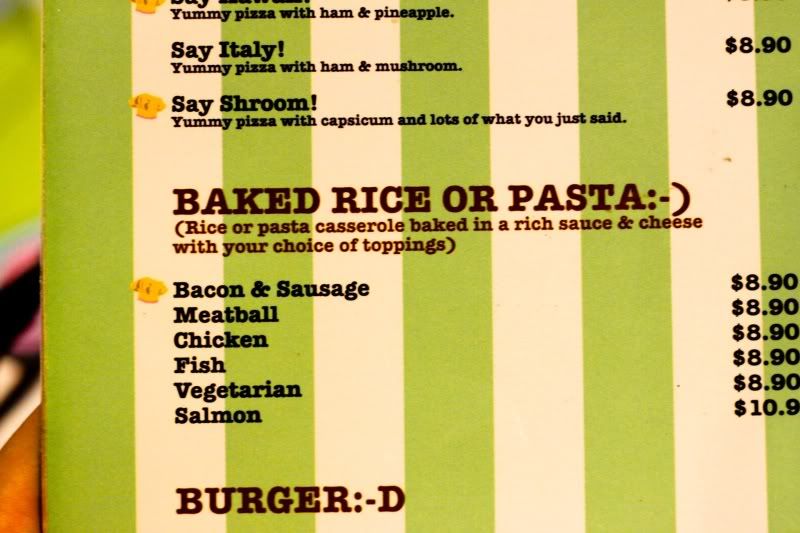 While Browsing through the menu, I also took some shots of the environment in the restaurant !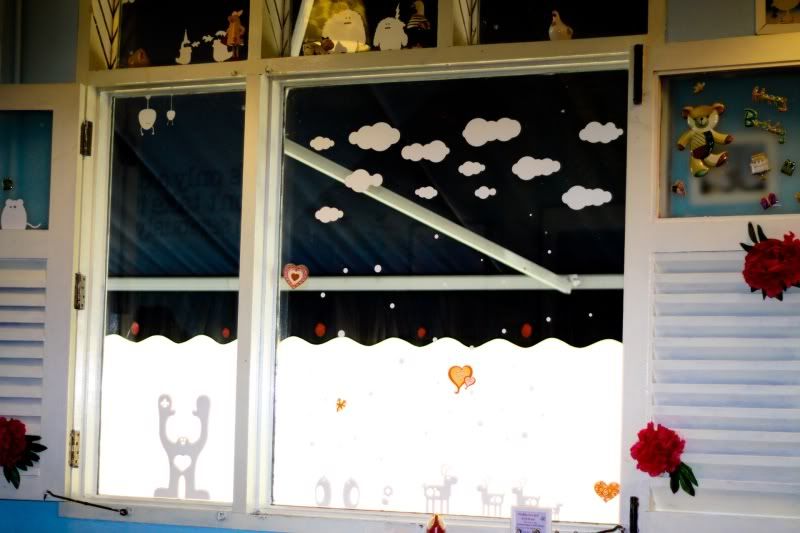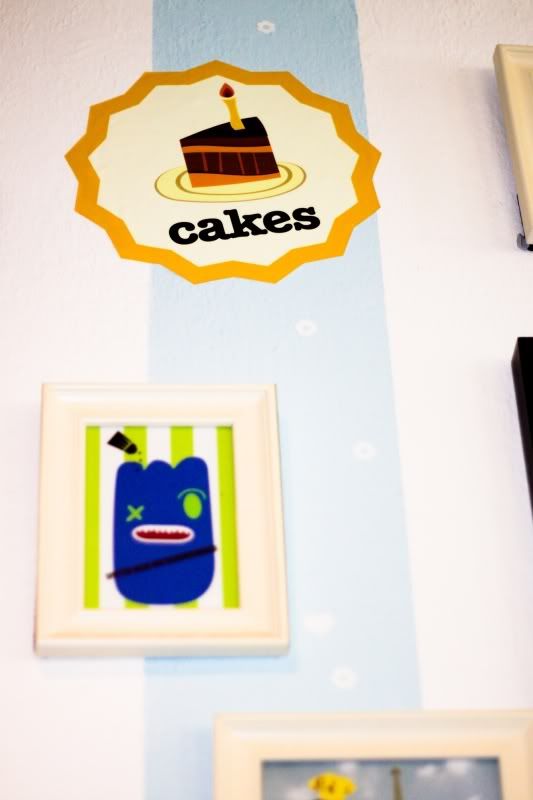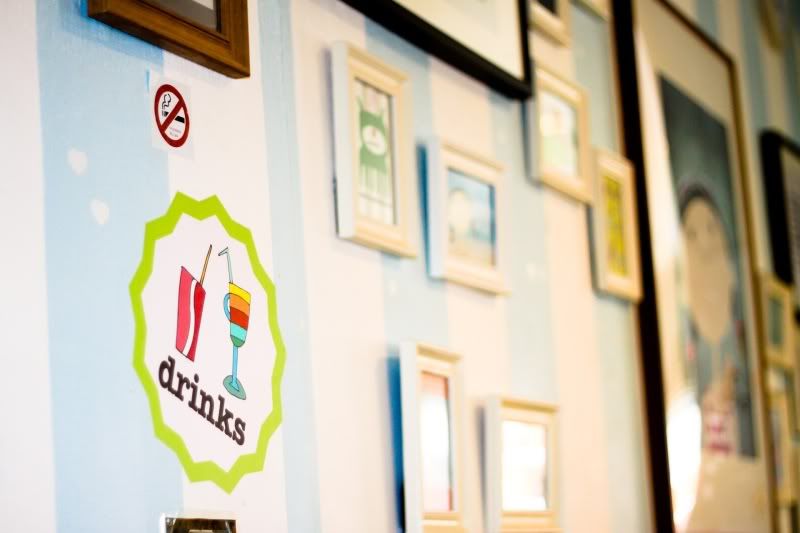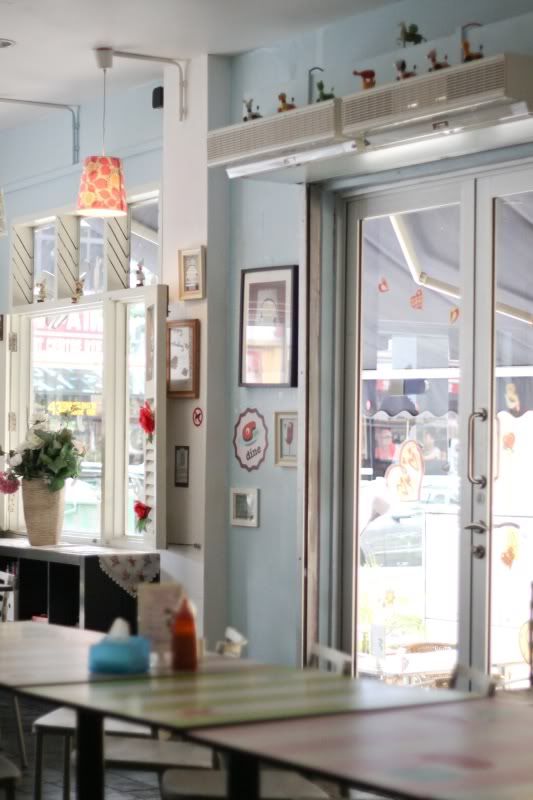 So we ordered our own main dishes and also side dishes like cheese fries and Onion rings !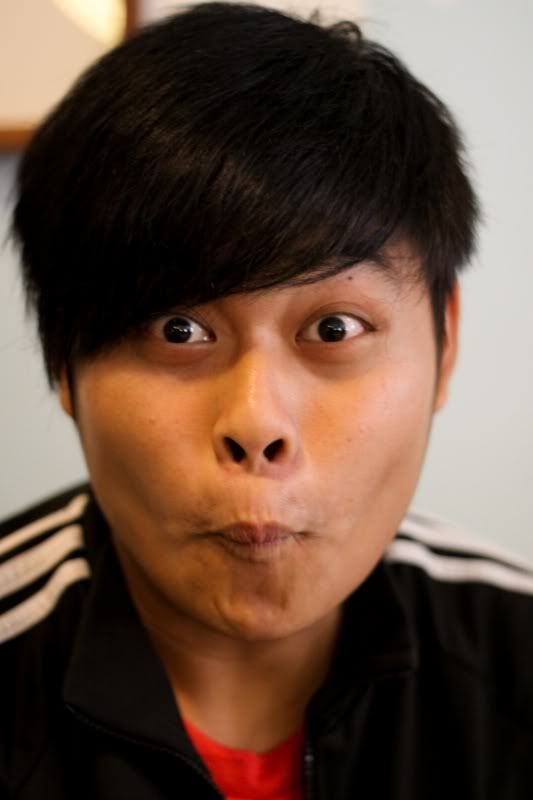 while waiting...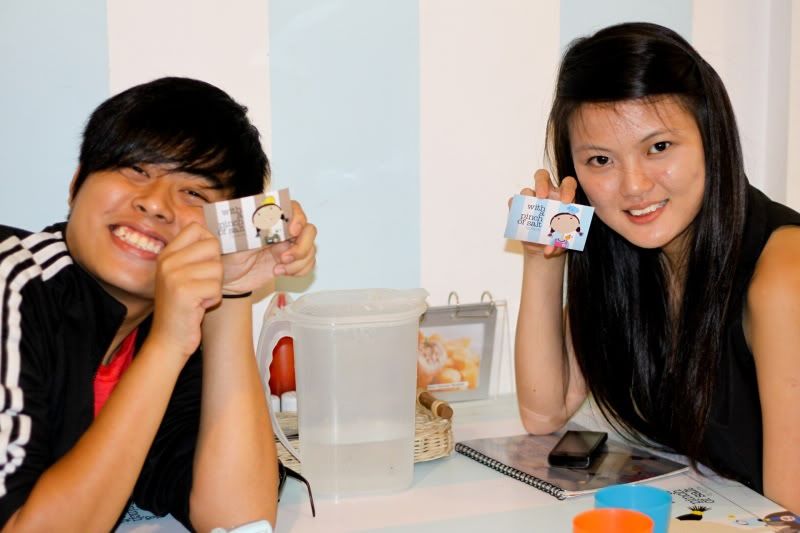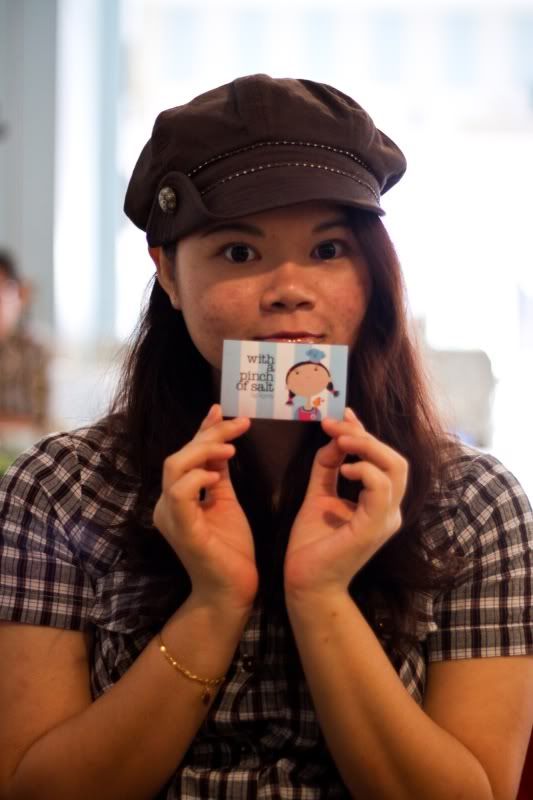 And here comes our foood !!!
Cheese Fries $6.90
Onion Rings $5.90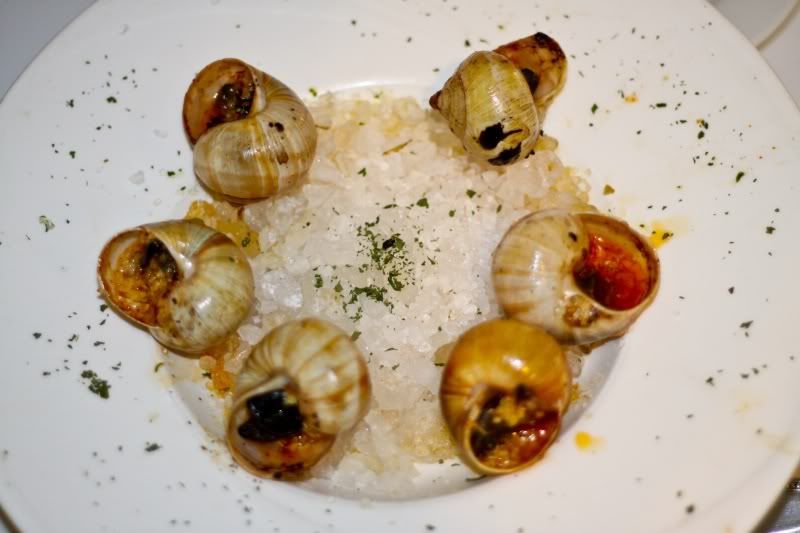 Esther Escargots 6pcs $8.90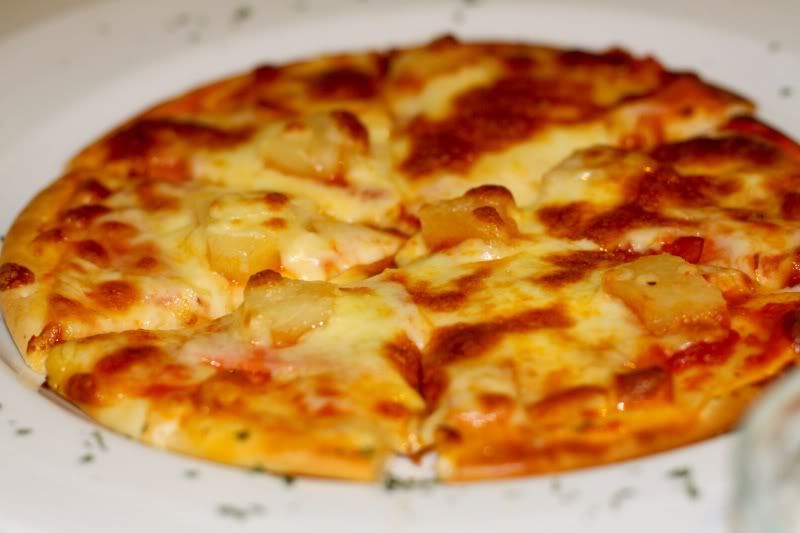 Say Hawaii $8.90
Jumbo Chick's Leg $11.90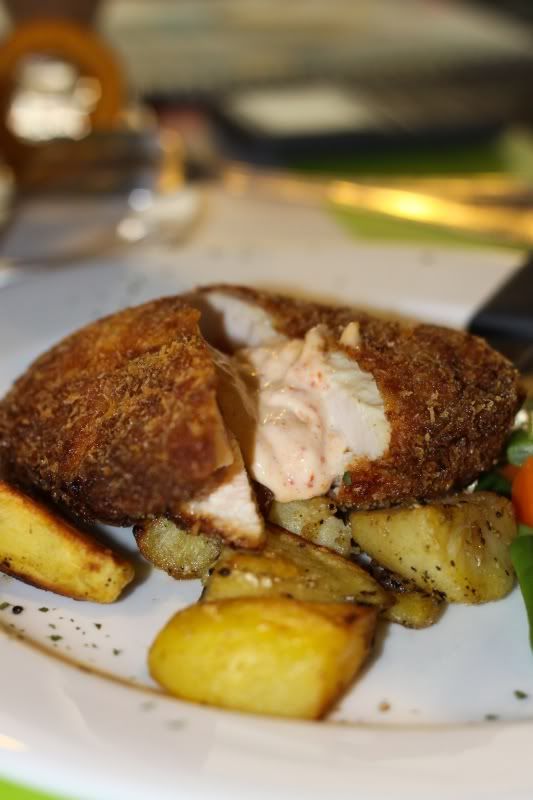 Mdm Chicken Corden- Bleu $11.90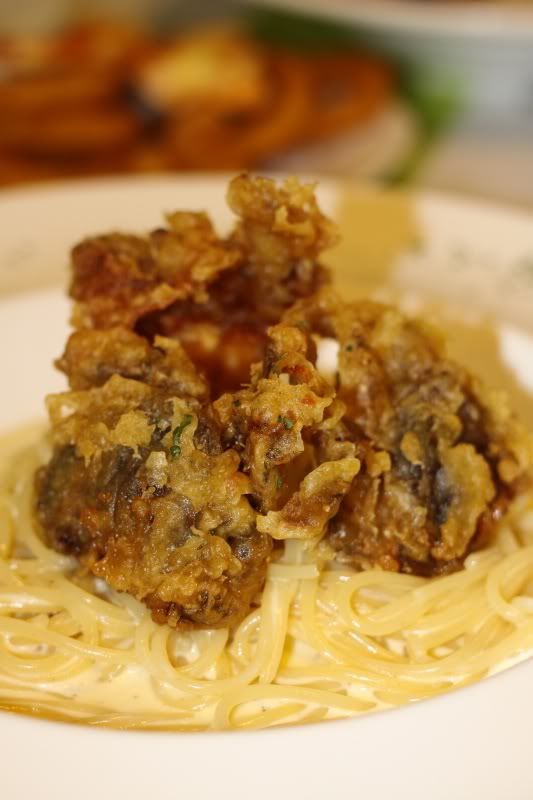 Sissy Crab Pasta $10.90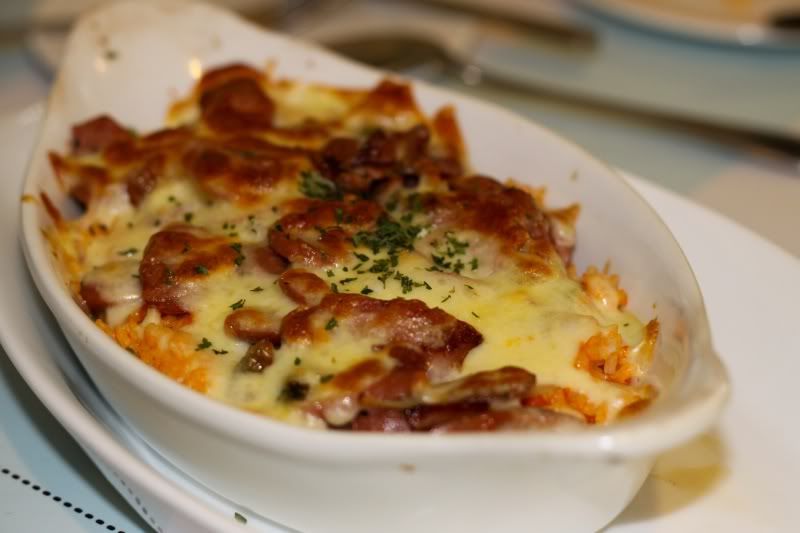 Bacon and Sausage Baked Rice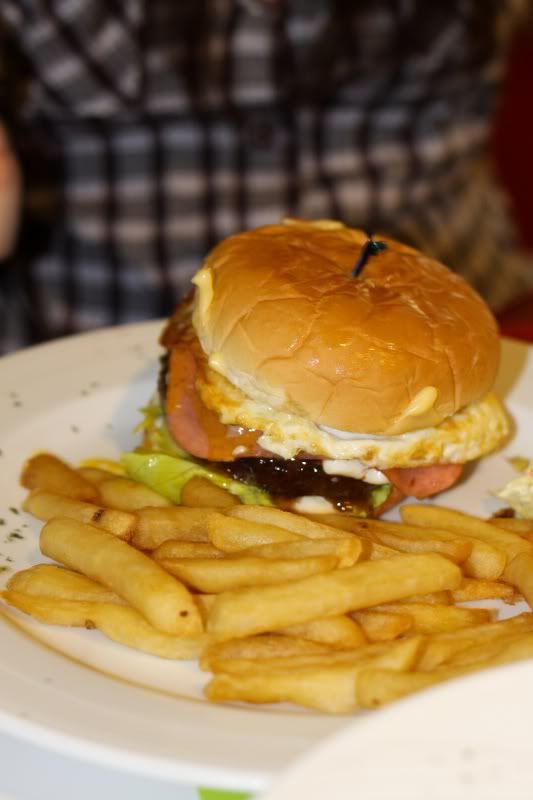 Beef Burger $11.90
Nom Nom Nom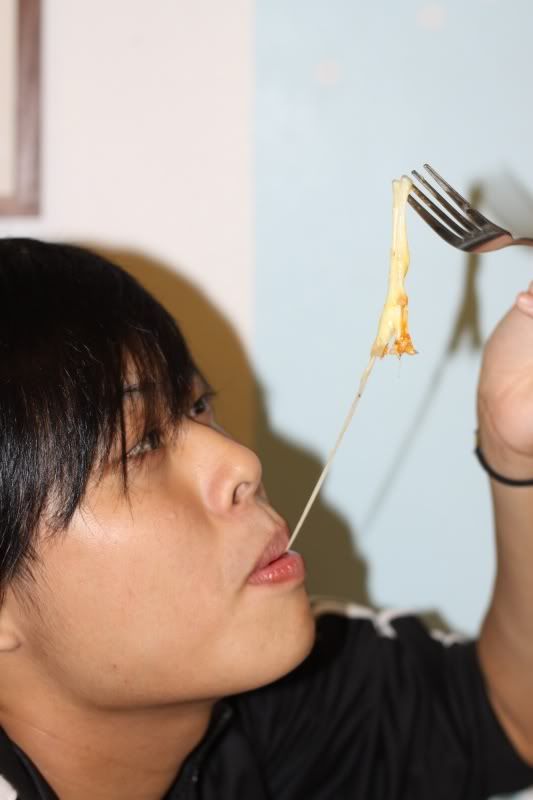 Look at don !! his cheese is so chewy !!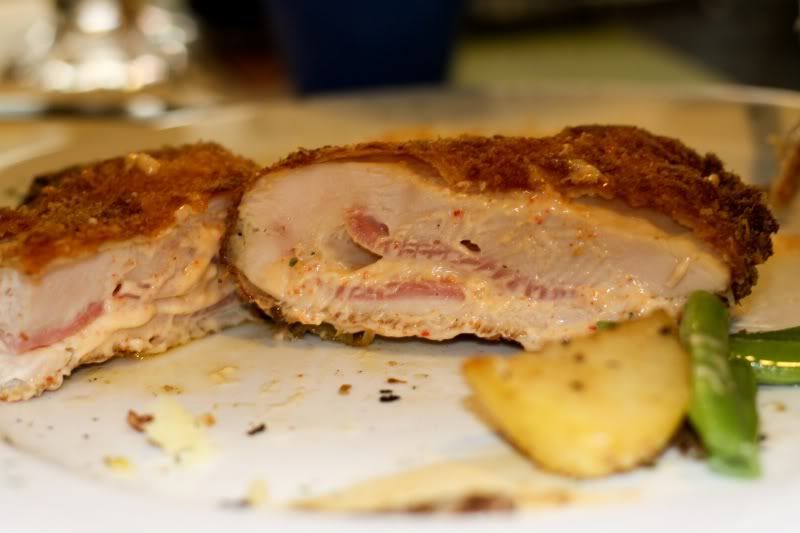 and for the first time I sua ku I nv see a ham kiap between a chicken before !!! HAHA !
and and I tried my first snail in my life !!!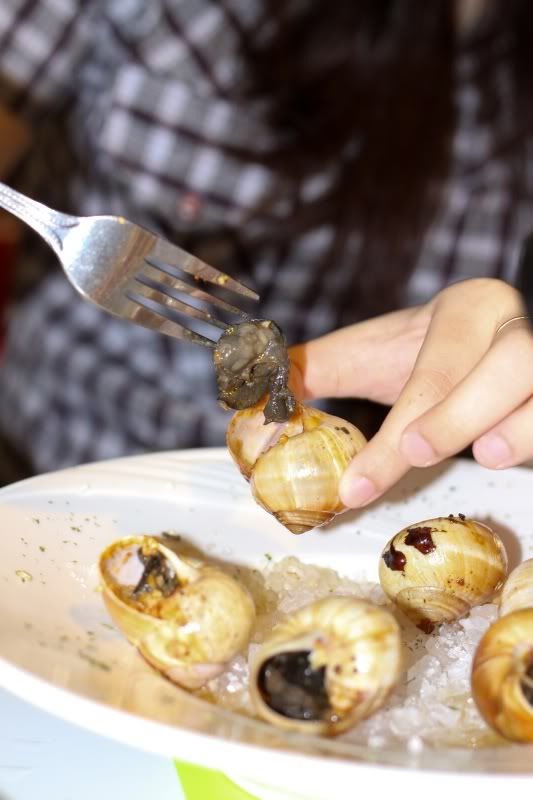 OMG !! GROSS !
But it taste okay actually..
All the food was nice, except for myself I feel the spagetti was too creamy but the crab was nice ! not too hard not too soft , it was crispy ! Pizza was good too ! Cheese Fries I believe I can make out the same standard , because it's just normal fries with nacho cheese :) Baked Rice will not be recommended by me cos I feel the rice is very plain !
After that we had desserts as well !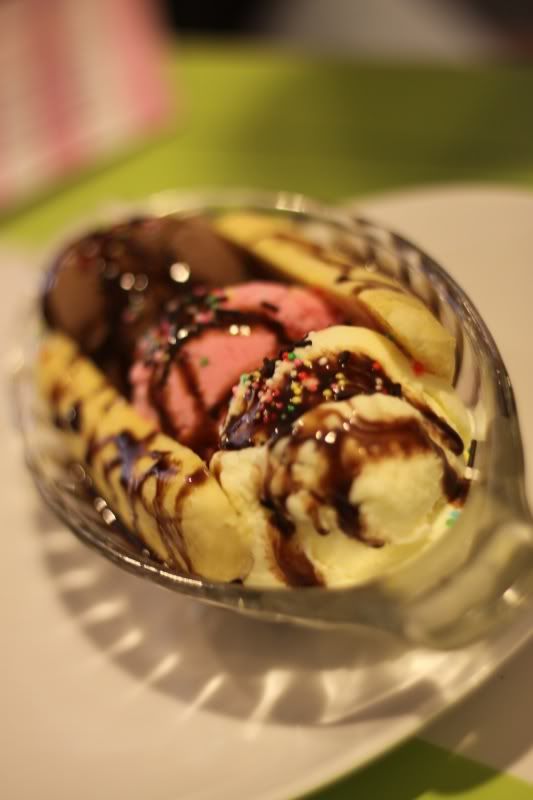 Banana Split $4.90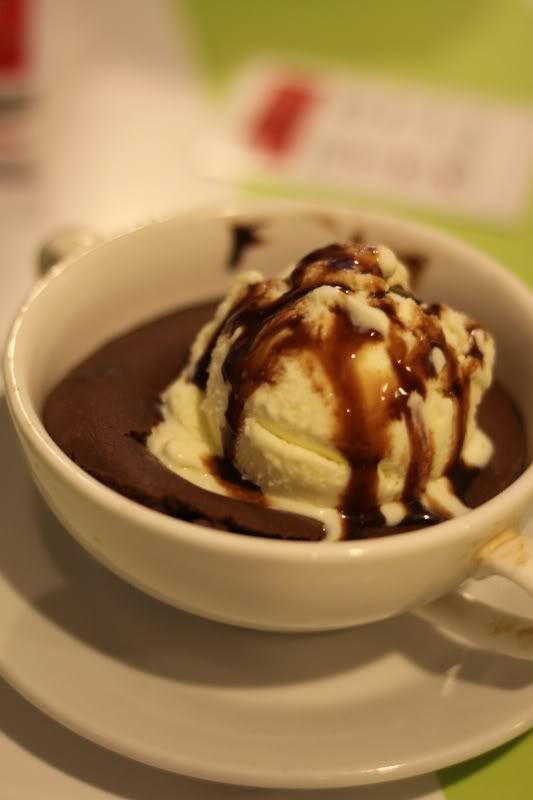 The highly rated choco lava !!! (Y) ! $4.90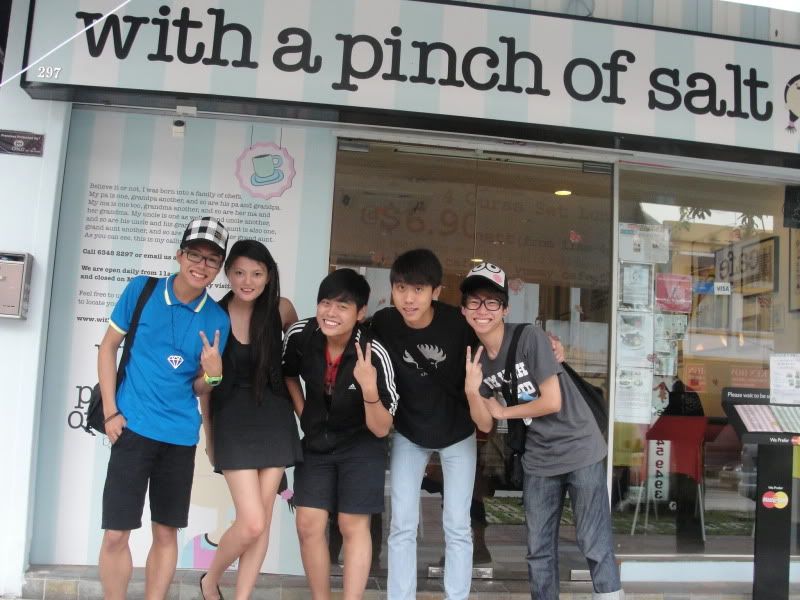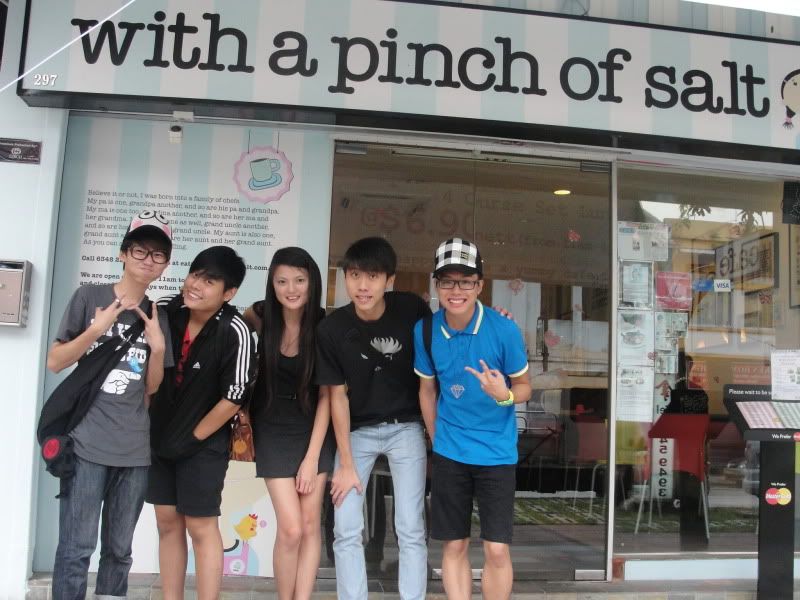 It was a fun day out with them !! (Y) ! Quality Over Quantity I will remember it..
Location : 297 Tanjong Katong Road
Business Hours : Monday to Thursday / Sunday 11am to 11pm
Friday to Saturdays 11am to 2am