Haha what a title for this post right? Well let's find out in this post who just freaking spend $100 dollars !? Of cos it's not me.. Weeks ago, Me , See mun and Yolanda wanted to went for the Charles & Keith / Pedro warehouse sales at Taiseng and yes we did ..
It was the last day we went. and guess what ? less than 10 mins and we are out of there ! So much for finding out where is that place =.= !
Reason was? because the things there is not for youngster one leh ! all the "young item" were not there? Perhaps it was warehouse sales that's why? Im not blaming them but maybe is because all warehouse is lidat but just that we dunno. I wanted to try my luck to see if there is any shoes from pedro I can find but well no avail too?
Okay nvm , then we went to Bugis to shop then, and so.. See mun shopped LOL !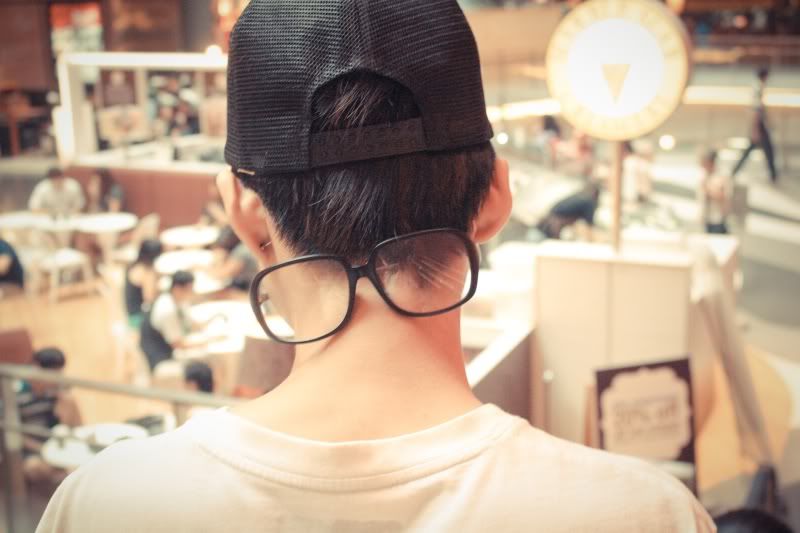 First shot of the day =.= ! See mun say the nicest is this photo already.. please leave a comment whether you think so okay? haha :P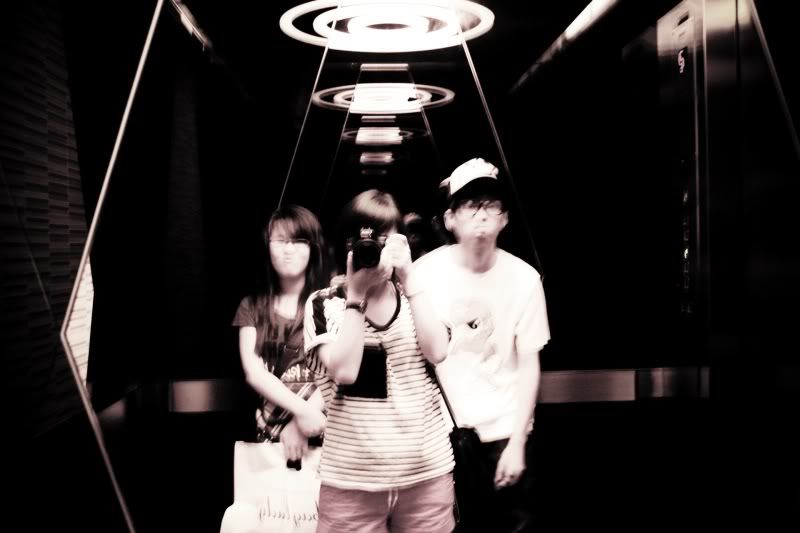 shopped around Mitju, and bugis street, and she bought 2 bags.. lol!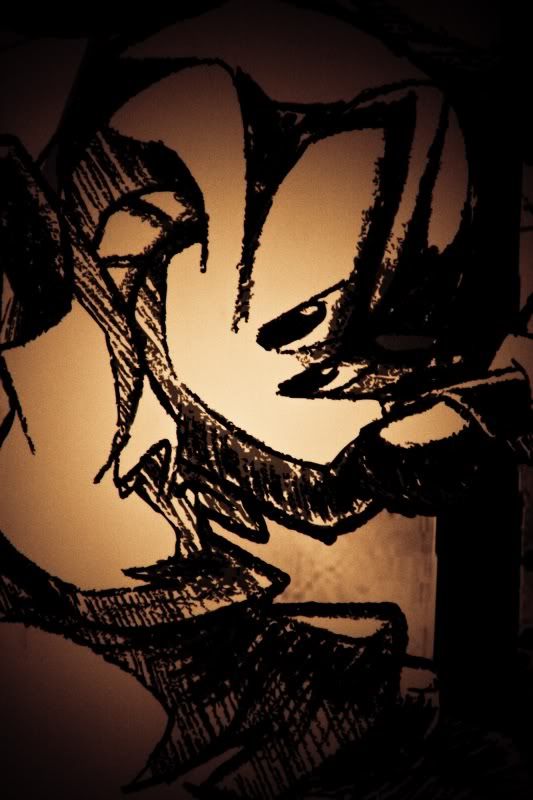 After that, we decided to watch movie ! what we watch ah? zz hmm oh oh I rmb le We watched " life as we know it ! " while waiting for the show to start, we got 2 hours to spare so we went haji lane as this 2 sua gu kuku never go before ! LOL ! in the end I lead them walk one big round :P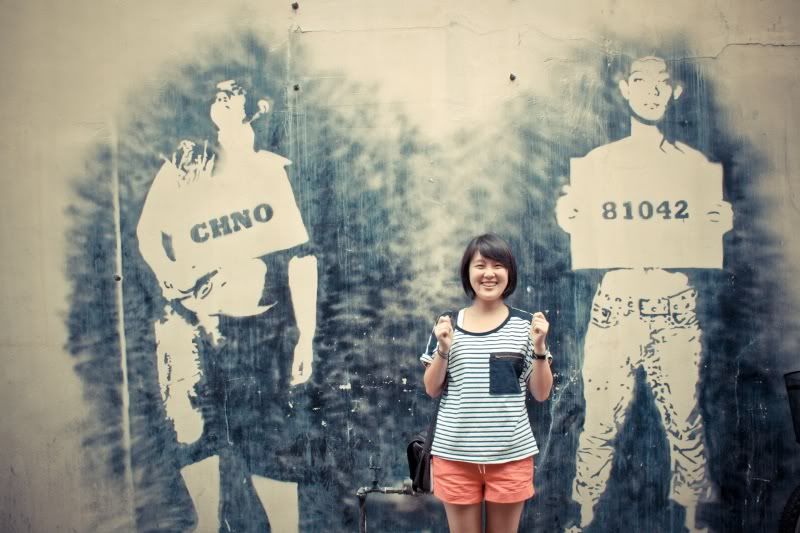 As usual shopping?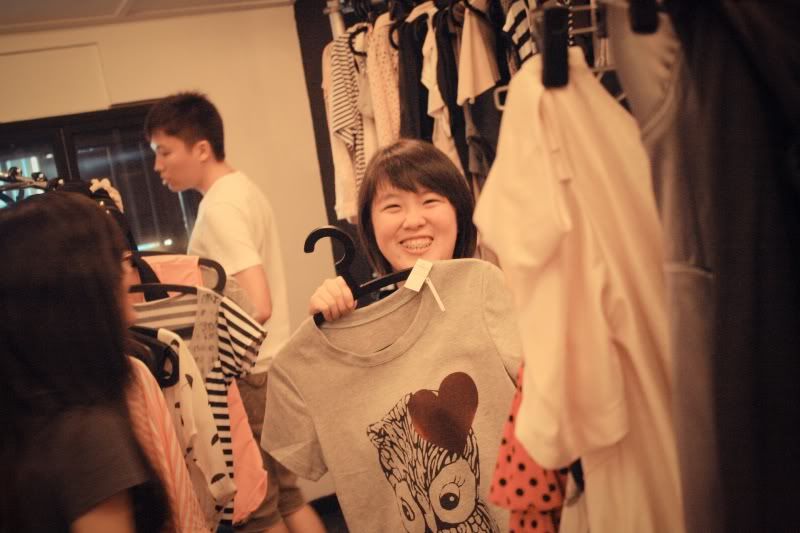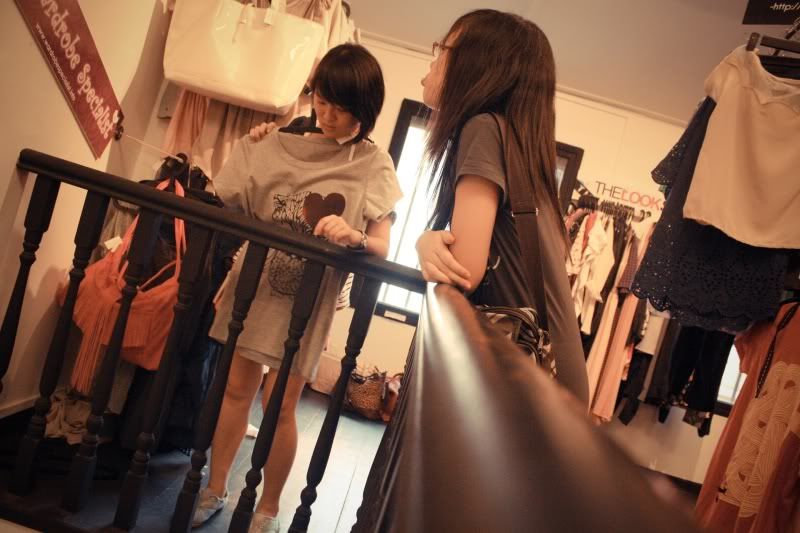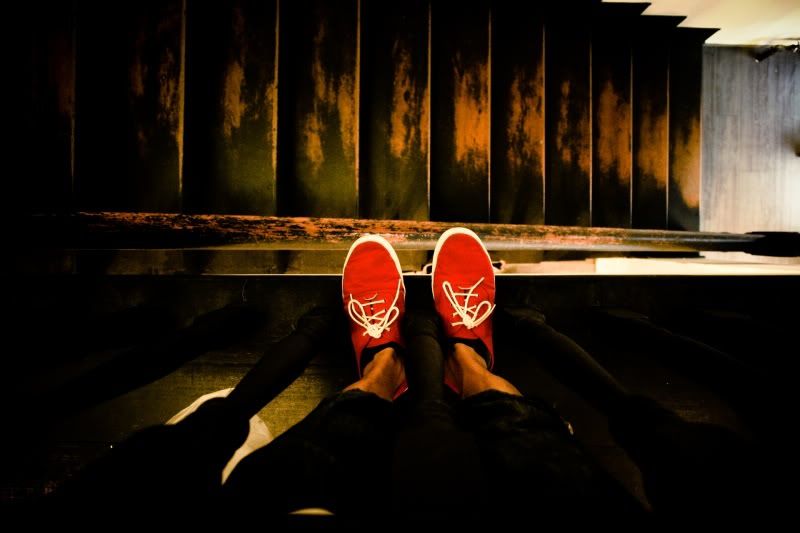 and yes she bought that tee =.=
then walked around .. they keep taking photo..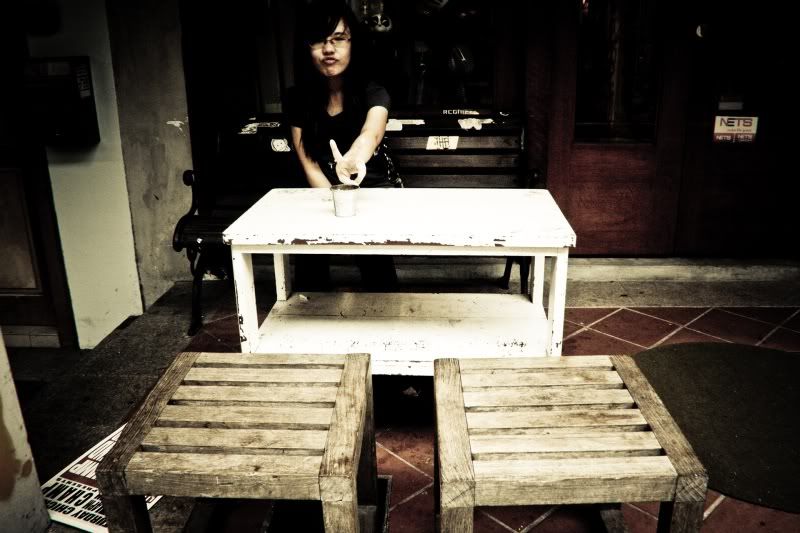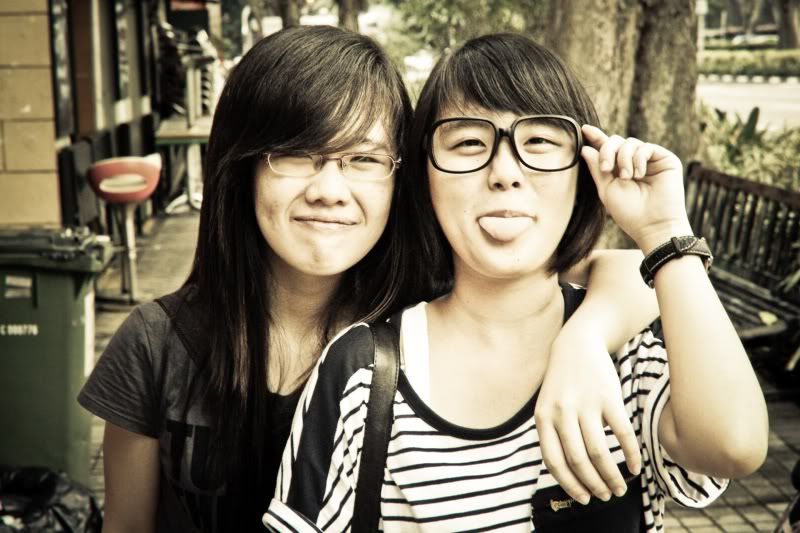 Wif my geek specs !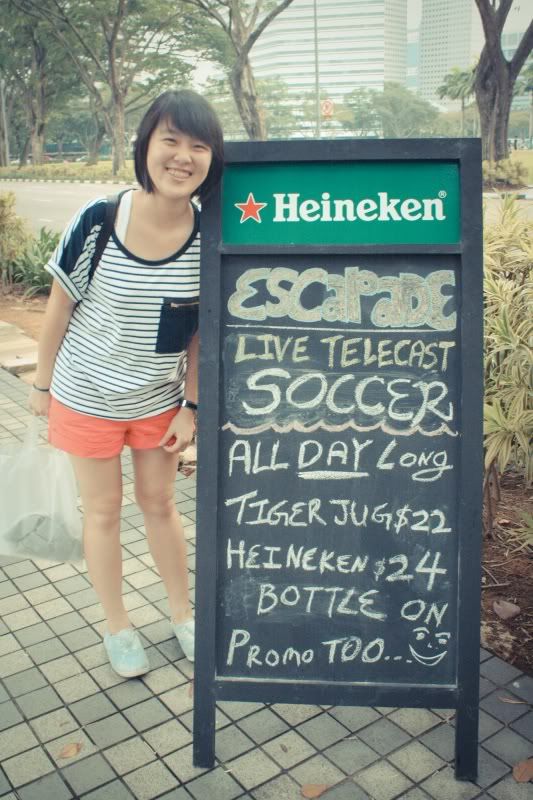 and now you noe her height kay HAHA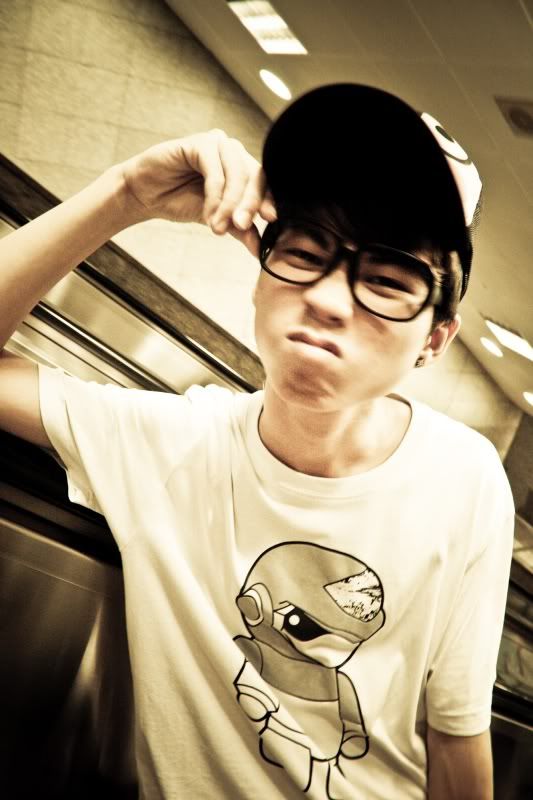 Rahh ! kay la one shot :)
time to enter movie lo ! Funny movie ! shall not do much review on the movie ! But recommended definitely :) I shall end wif our group photos ba ! BYE !!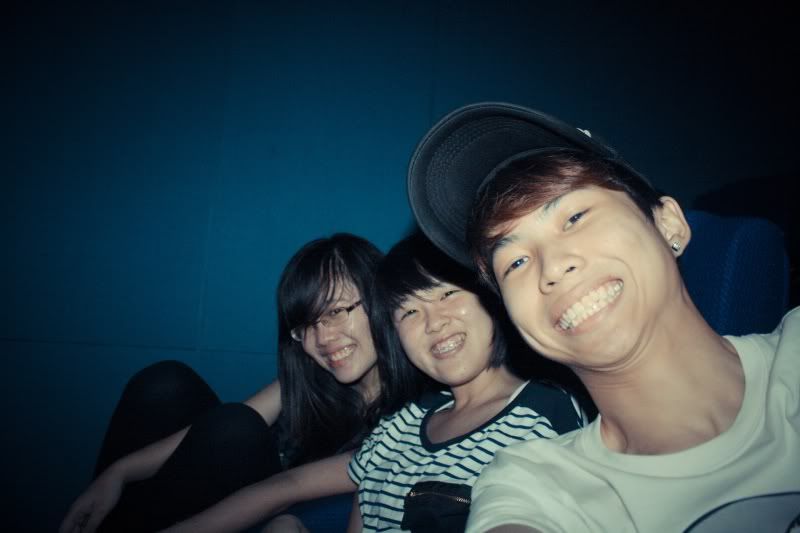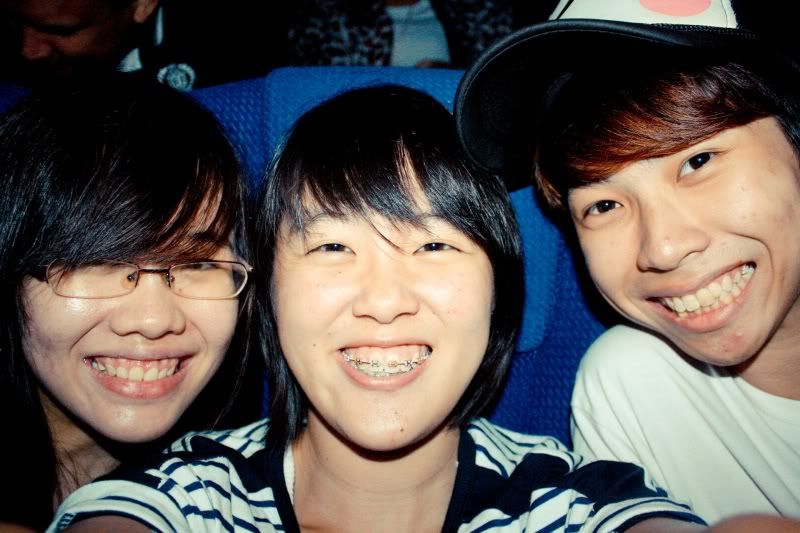 oh ya ! IT'S NOVEMBER-DAYS !!! STAY TUNED TO MY BLOG KAY :)
Photo credits to Yolanda, See Mun and Me from Yolanda's Camera.