It' Halloween Season again people ! As what Night safari do every year , they will have a halloween night specially for Us to experience the Fear and Horror ! This year, I was invited by ANdy to attend it with him together with jiaqi too !
When we reach, we were "welcome" by the Chinese Zombie, call Jiang Shi ! LOL ! Luckily he doesnt scream like some other do , in the later part of the post :)
After collecting our media pass ! We went ahead to the Haunted Mansion ! Oh ya Shawn brought along his friend too !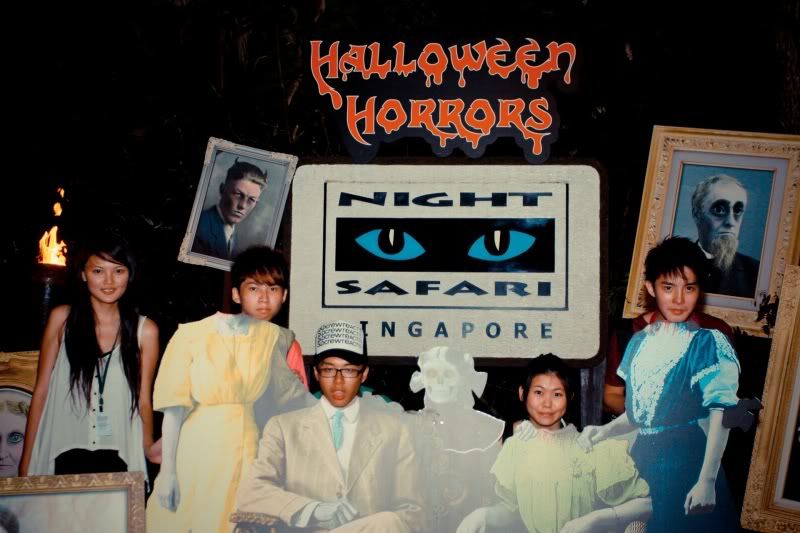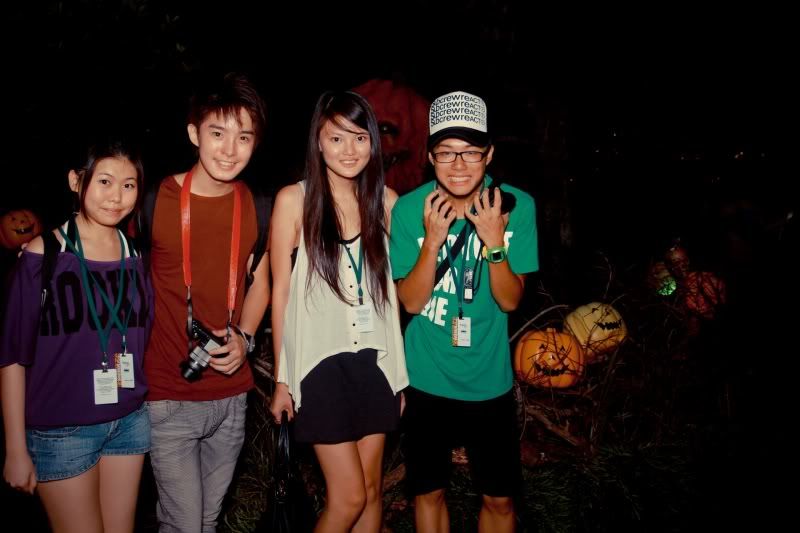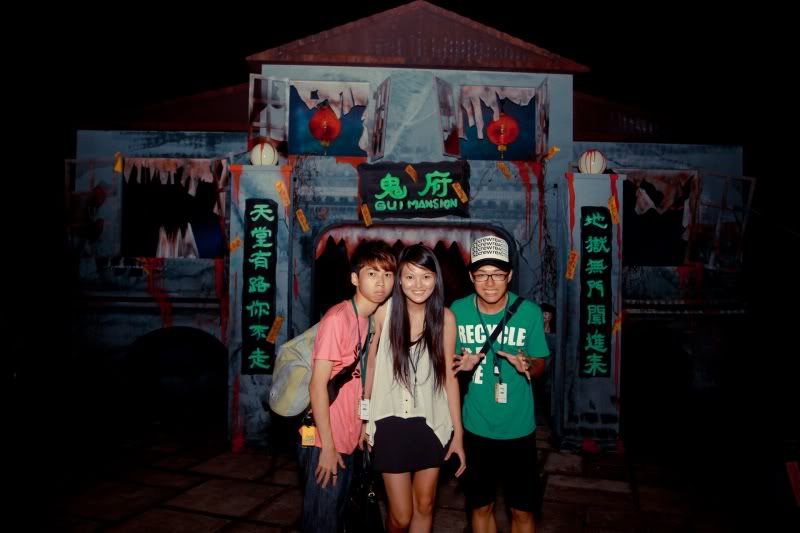 A century ago, the majestic Gui Mansion stood on these very grounds. One night, a serial killer broke into the house and massacred the entire Gui family and their
ma jies
(olden day housekeepers). The mansion was then abandoned and was eventually demolished. But recently, many reported seeing the mansion again. An unseen force beckons all who venture near. Some say, it's the spirits of those murdered that fateful night calling for help. Others say they are seeking revenge. All agree that those who entered, were
never seen again
. ( Quoted from Andy's blog )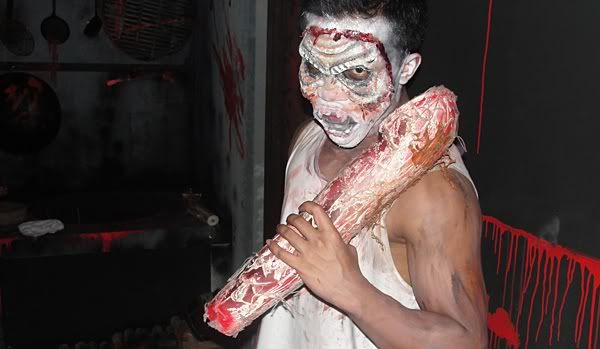 In the mansion we were freak out and we were fighting with another 2 couples to let them go infront of us first haha ! and the 2 DAN XIAO GUI ! andy and jiaqi keep holding on tight to my bag !! LOL !
Stalls Selling such syringe but found out later was just jelly =.=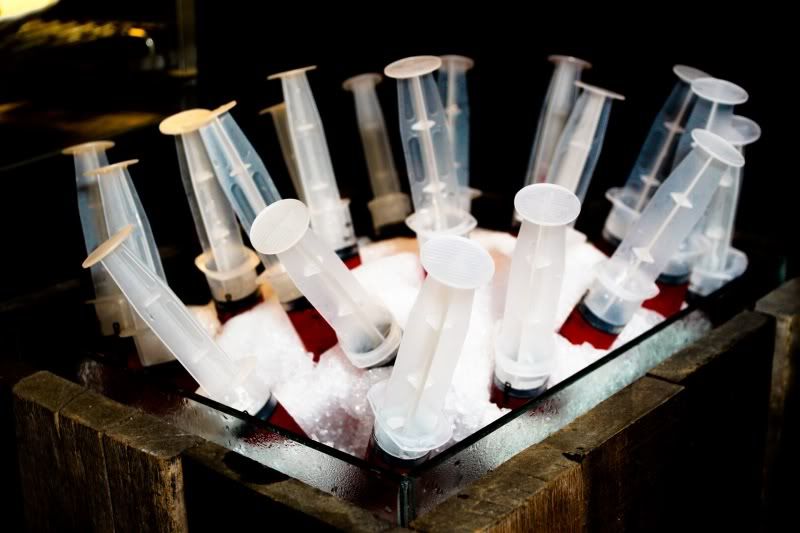 And Andy got his hair done there as well lol.
Along the road , some of the "ghost" were all there stoning and they will suddenly shout to you when you are taking photo with them !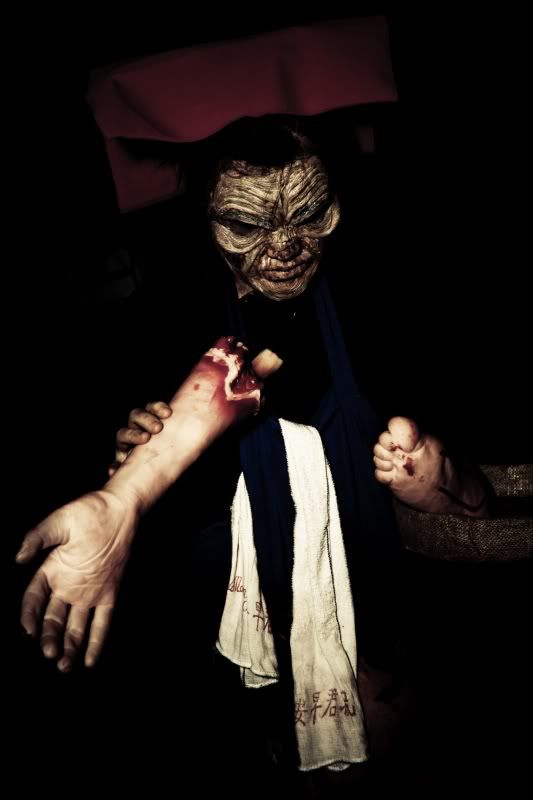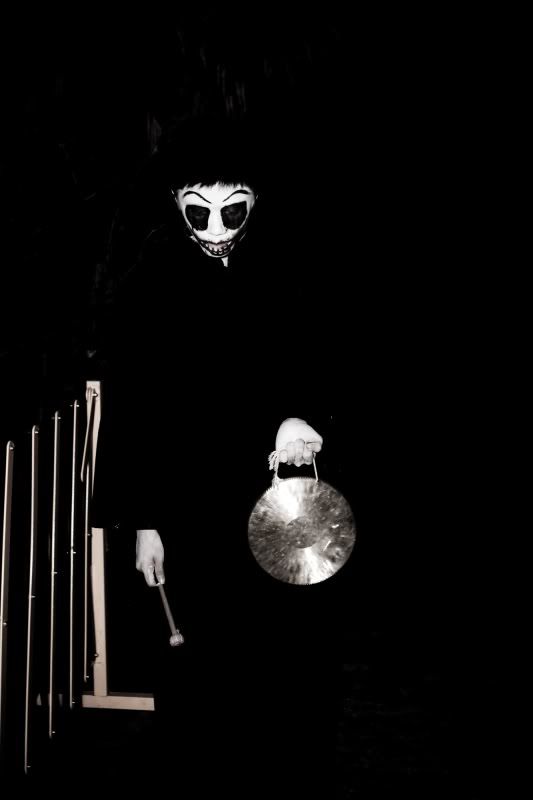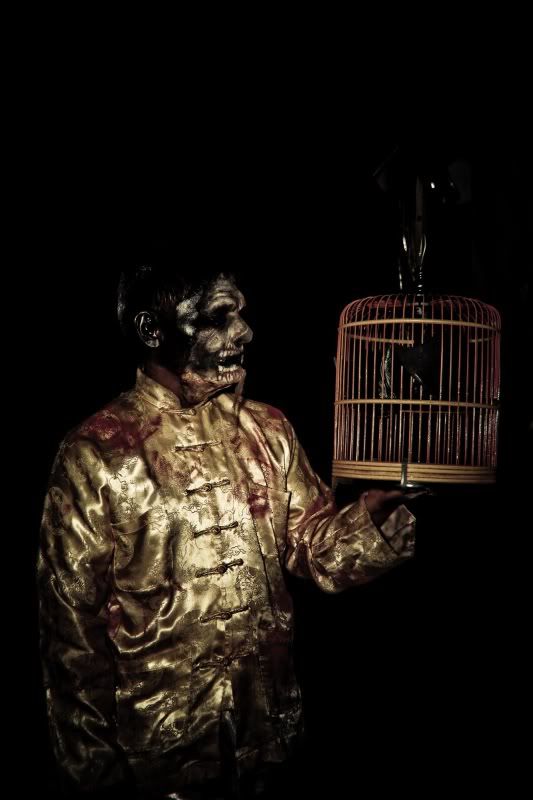 And We headed to the tram ride ! Guess who we saw?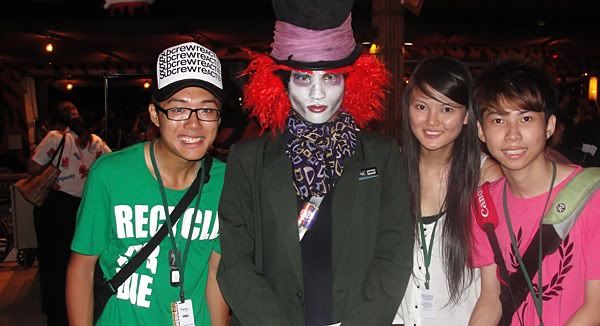 During the rides , we will get to go through the normal tour of the animals in the wild and then followed by a chain of HELL !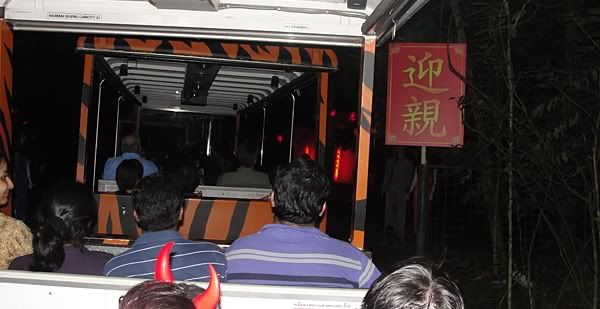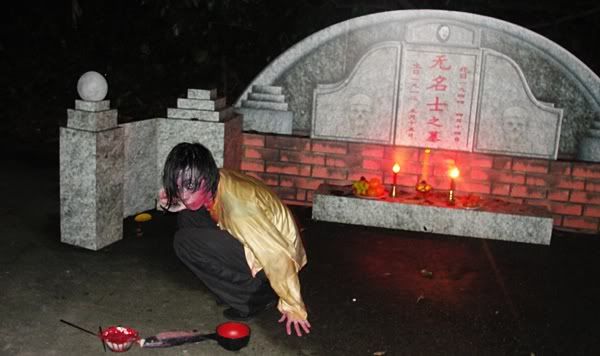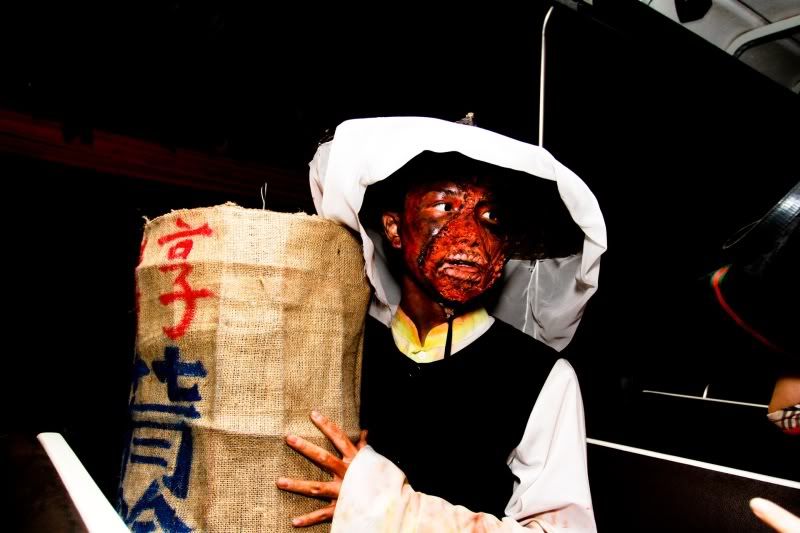 They will suddenly come up to the tram and sit beside you ! Some might even grab you ! So be careful !!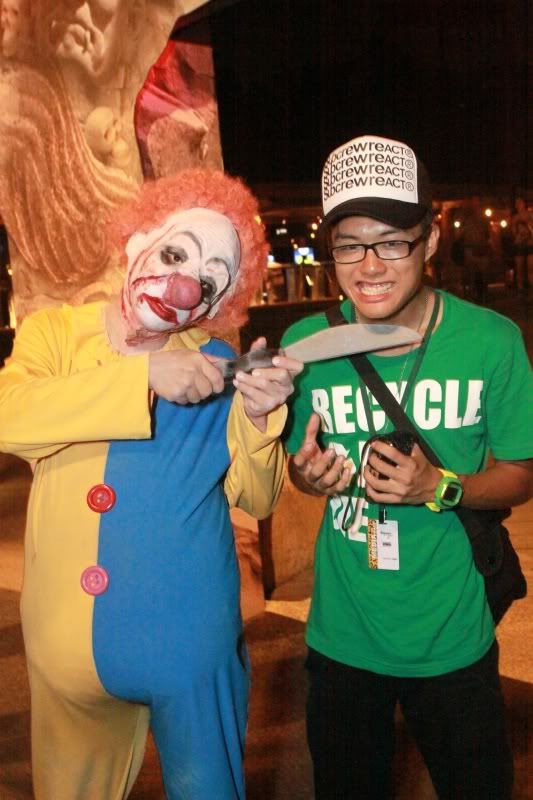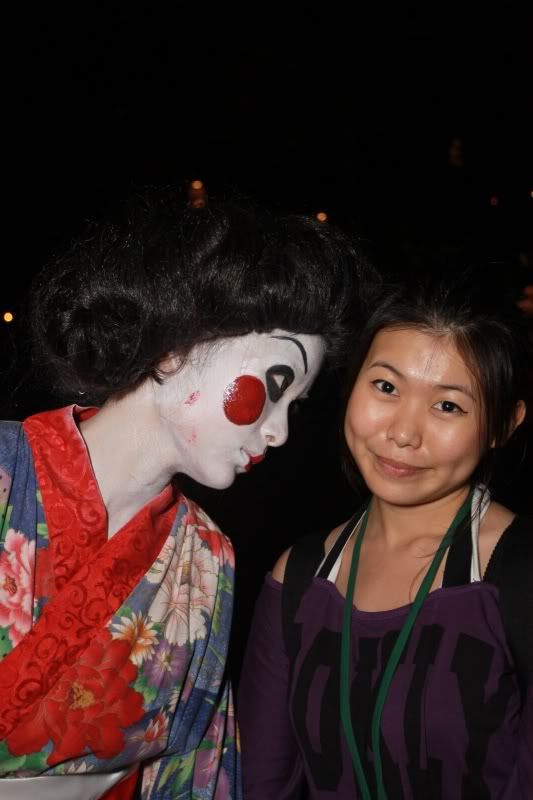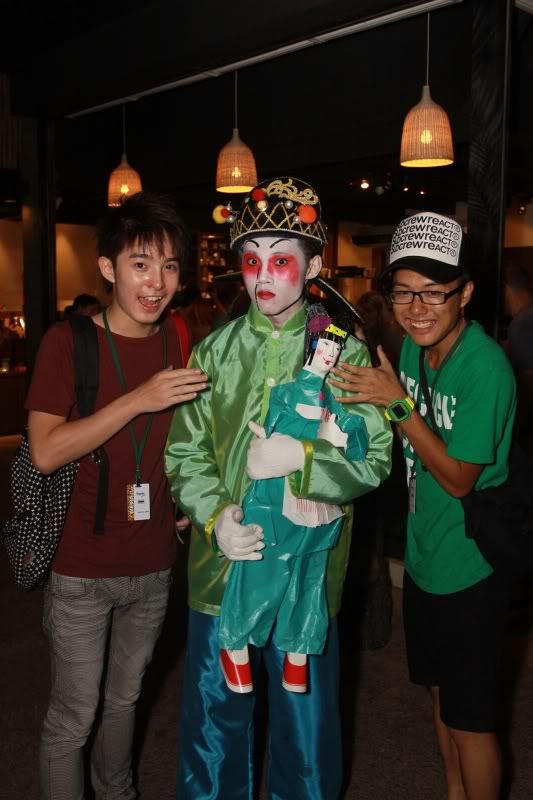 this one screams !! I damn scared of him LOL !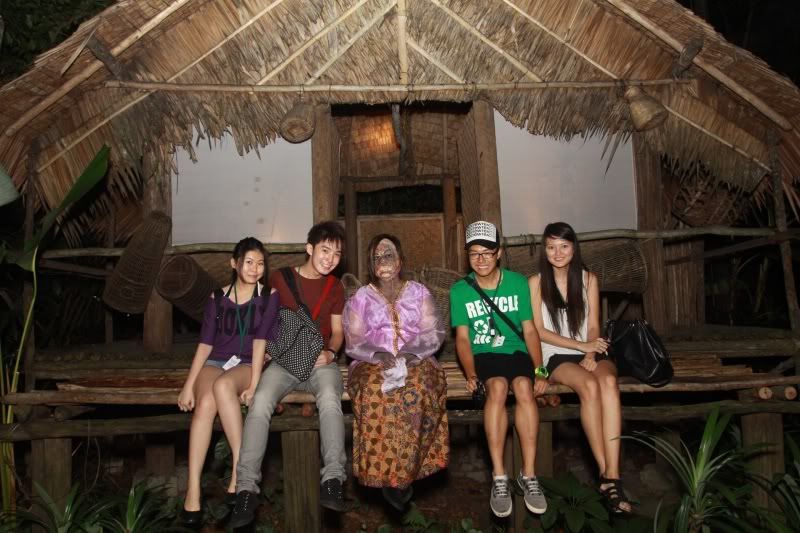 They tried to drag me into this photo too ! but Alone ! so i rejected :P ! and so that ends my first experience in halloween ! It was a good experience for me ! I had fun and WE HAD FUN !!
it's strongly recommend for youngster and adults ! Scared one time a year it's OKAY ! haha