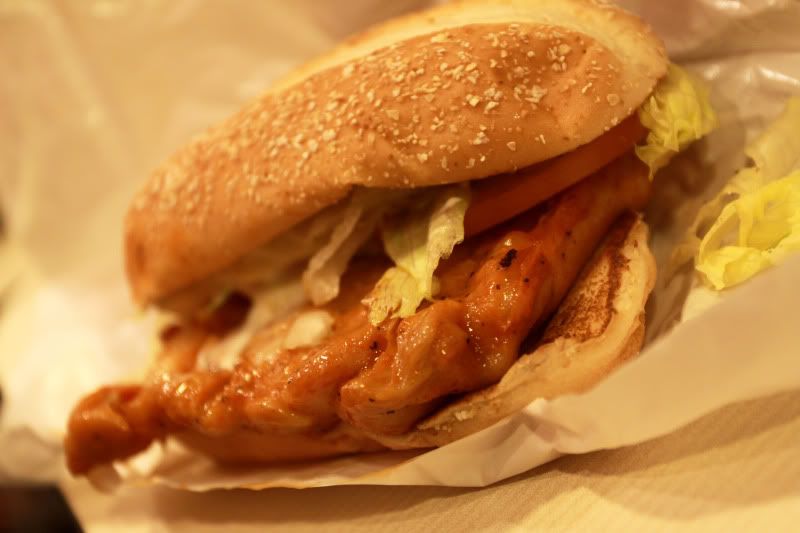 YES ! it's the new KFC Roasta burger ! Perhaps some of you guys have seen the advertisement on TV ! And well I was invited by KFC to have a try at this new burger in town !
Having a Oven design on it's packaging should explain why , because the chicken is roasted using oven ! Since the launch of breakfast AM and Egg tart, which is also done using oven , receives good respond therefore they come out with this Roasta Burger !
When you open the packaging you will see that it's filled with lettuce and tomato pieces and of course the roasta chicken meat. When I had my first bite of the chicken , the sauce of the chicken caught my tongue immediately..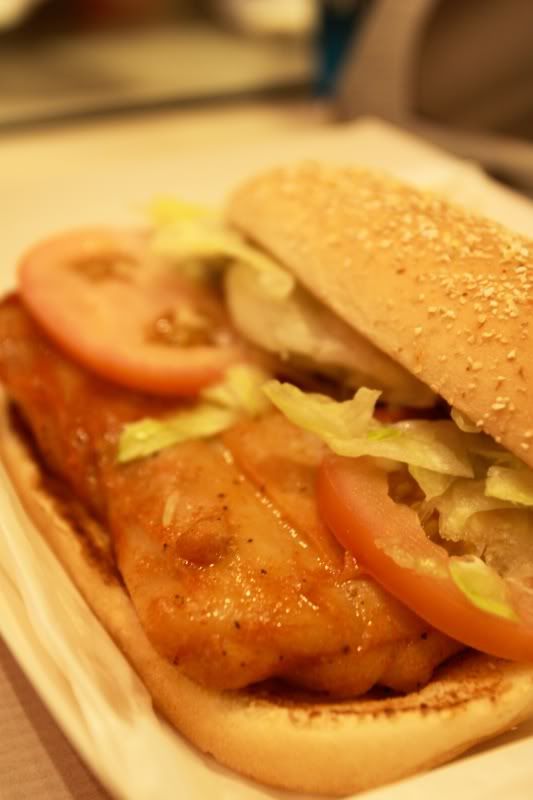 According to KFC, they marinate the chicken with the sauce twice so as to make the sauce stay in the chicken before roasting it in the oven! The sweet and spicy taste of the chicken is making me drooling now again ! If you would to ask me how does it taste like exactly, I would use the spicy drumlets of pizza hut as an example that taste similarly to the roasta chicken !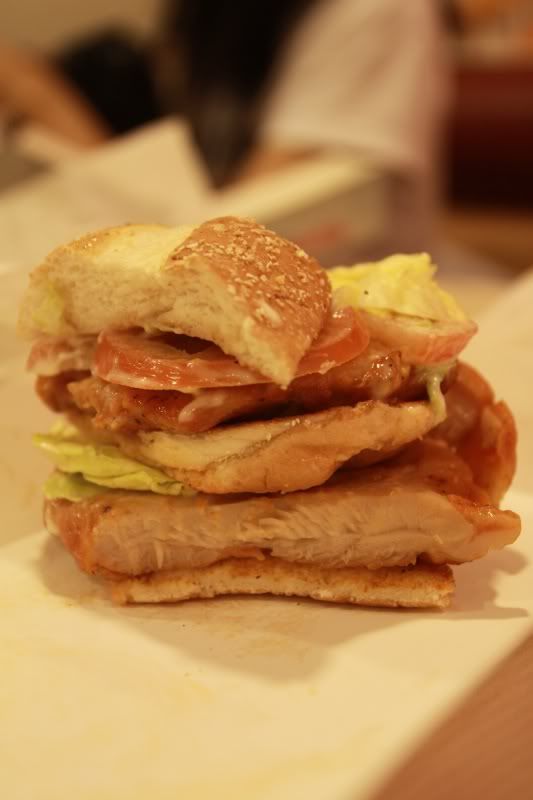 Adding on to that, they remove the chicken skin from EVERY SINGLE piece of chicken, to remove extra oil which means it's healthier for people who does not want chicken's skin ! You can also choose to remove the mayo , if you are scared of fats ! For me, I would choose to remove tomato and TOP THE MAYO AND LETTUCE ! haha ! :P
I would not want something So healthy until it does not taste nice to me ! So do you guys right?
After that we were also treated to their Eggtarts which have been going around for quite some time !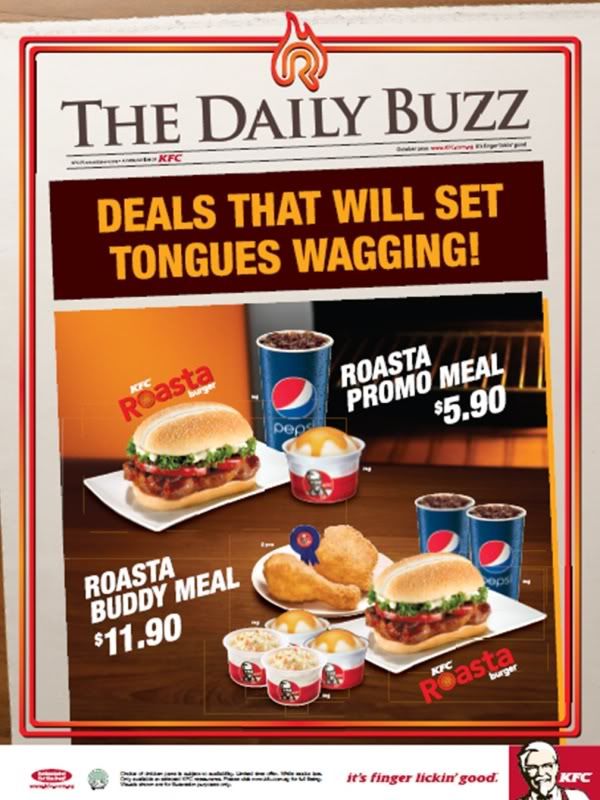 Okay back to the roasta burger, Do try it out at any kfc outlet ! it's definitely something worth trying especially if you are sick of eating zinger or something else in KFC right? More Varieties now ! As shown above, they do have buddy meals too ! Don't have to headache what to eat at KFC anymore ! Woooohooo !