Oh yea ! Last Saturday I was treated to a drink that would I feel would be able to replace KOI bubble tea ! And also a special type of burger which I have never seen before !
And this place that I am talking about is mentioned in the title of this post !
Yes ! its call Ice Rockz ! Some of you guys might have seen them on magazines or newspaper and heard that it's open by a celebrity ! LIKE the one below !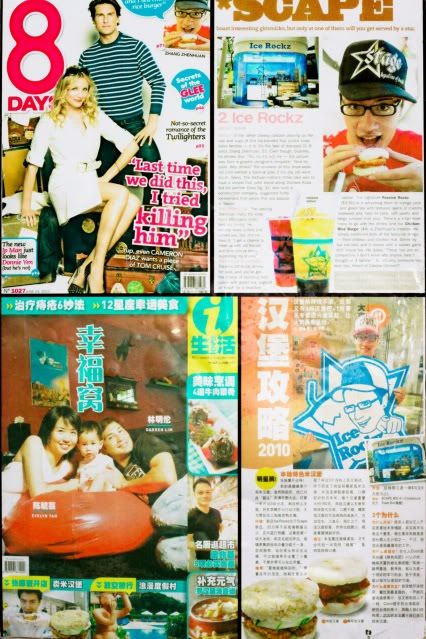 This cafe-like shop is open by zhang zheng huan !
They are famous for their special Rice Burger that looks like this!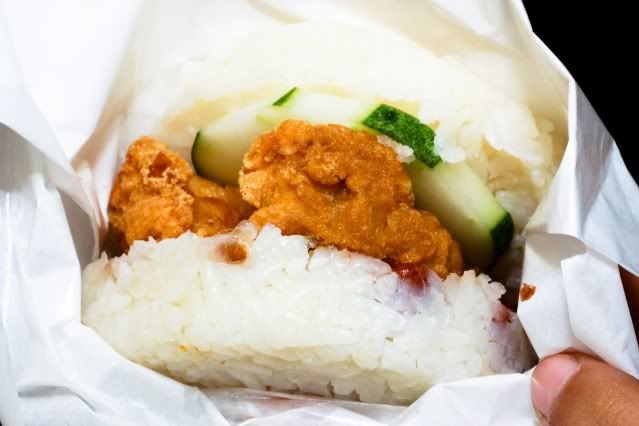 There are 2 type meat fish and chicken and 2 types of Rice , Namely Nasi lemak Chicken / Fish and Chicken Rice. And the one on top is Nasi lemak Chicken.
This is the nasi lemak Fish. And not forgetting the last one Chicken rice which is below !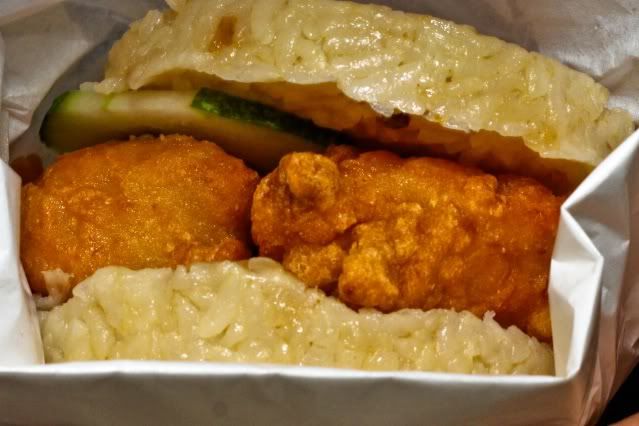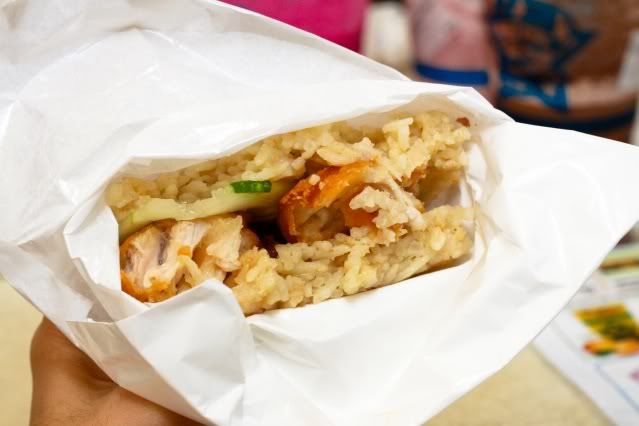 These Rice burger is not just unique but it also taste really exactly like it's named ! it actually smell nicer than the original nasi lemak or chicken rice in Singapore. Im not joking. You can try it out if you dun agree , I let u punch LOL ! ( just kidding )
but it really taste like our local delicacy !
And they are going to launch the smaller version of rice burger soon ! Good snacks for big groups of friends ! !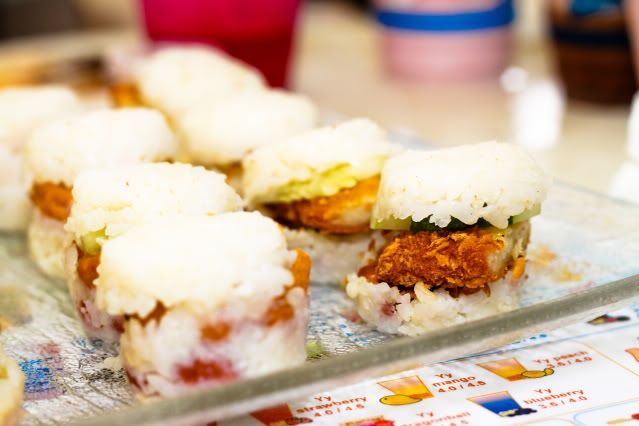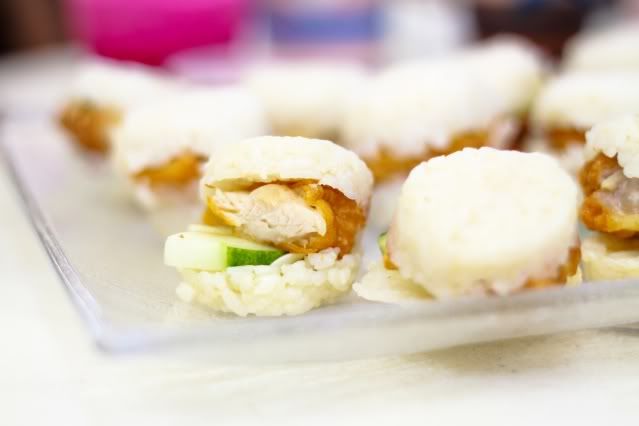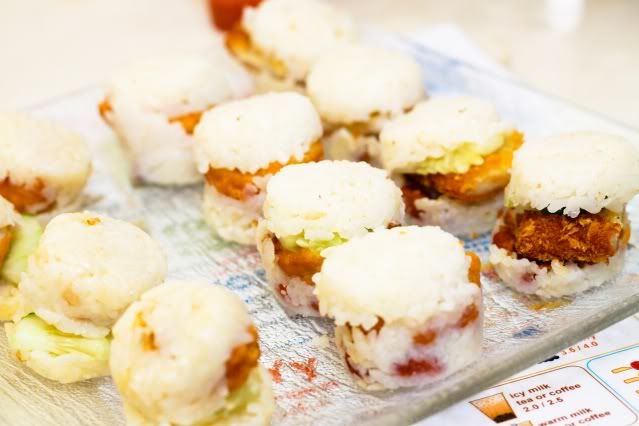 AINT THEY CUTE!!!!??? HAHA
After eating the rice, of cos thirsty right? they do provide fruit flavoured drinks ! I personally Like the Peach one !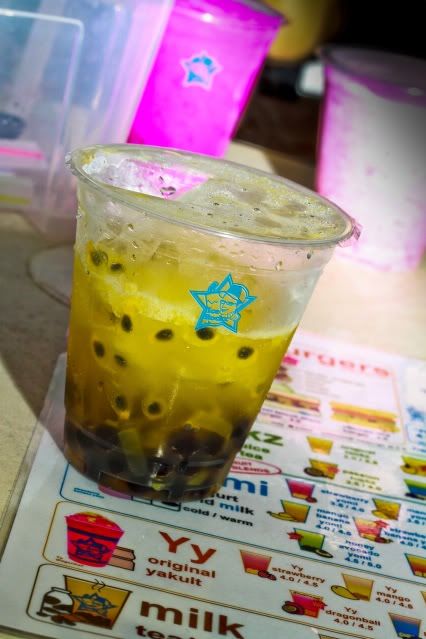 This is passionfruit !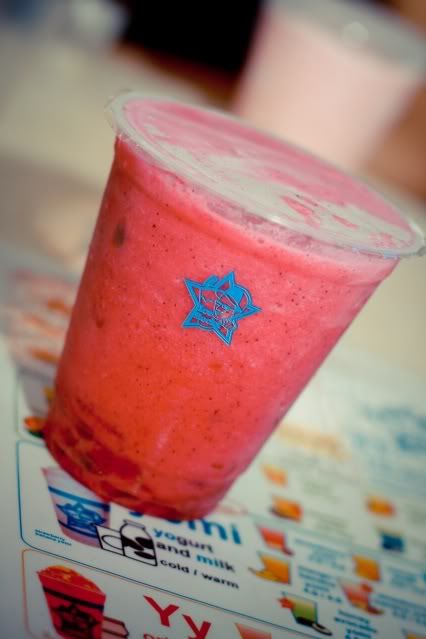 This is dragonfruit it looks quite scary to me so I faded the colour abit haha ! later below u will see the actual one PURPLE !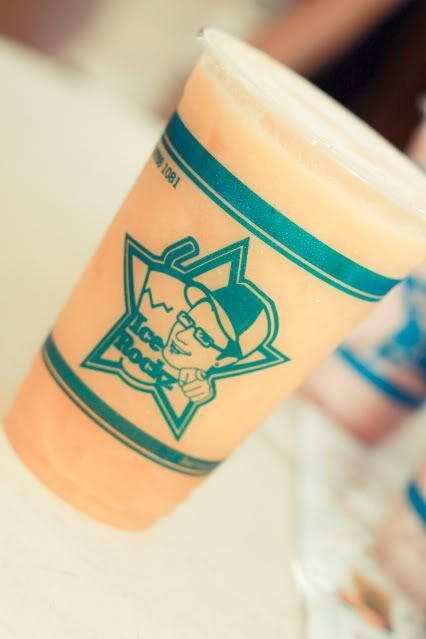 This is peach rockz ! my favourite with the jellies inside !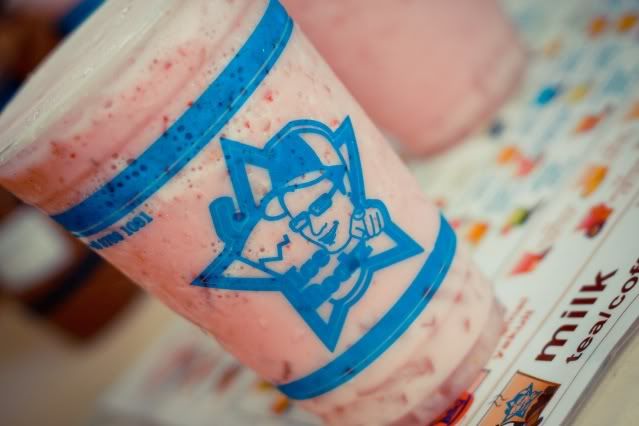 This is strawberry banana yomi ! Yoghurt mix :S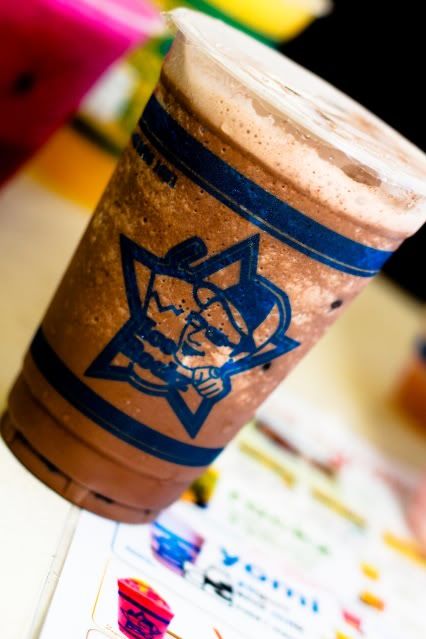 Icy Chocolate !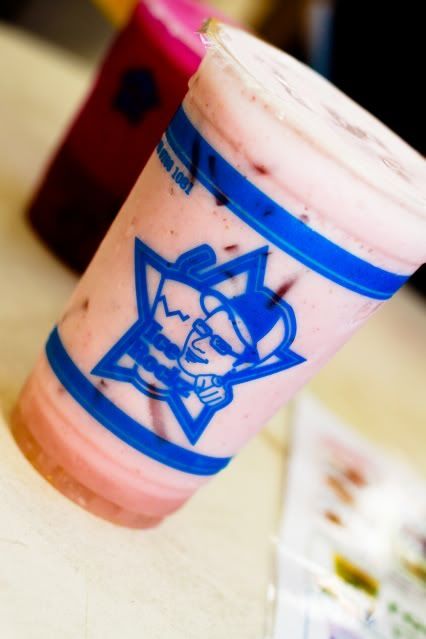 Strawberry !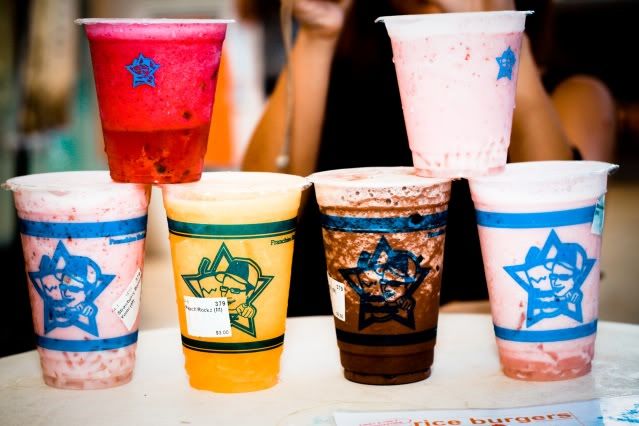 All our drinks !! the most purple one is dragonfruit ! haha :P
They offer free delivery too around the area !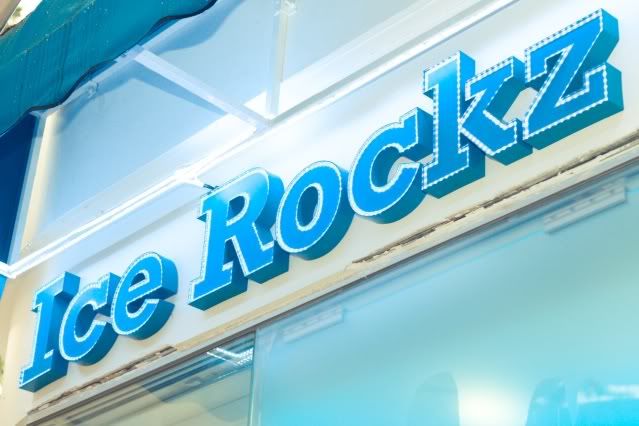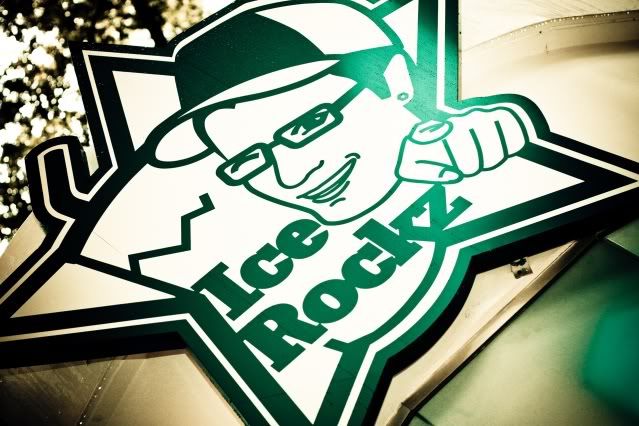 Do drop by to try the drinks and burger if you have not done so ! It's located just outside stage at SCAPE somerset !