YO
! what's up people ! of course the sky or ceiling ;P haha ! just being lame =.=
Okay, Im back here to share about my experience of the
FIRST
YOG opening Ceremony last saturday ! Of course Pictures for those who missed it !
Me together with Feliza, ashton and meldric were together there for the ceremony !
And so let me briefly describe the flow of the ceremony, there is a total of 12 chapters each having different meaning for Singapore and the athletes !
The whole ceremony lasted nearly 3 hours with full of
AWESOMEE
performance and FIREWORKS ANDDD MORE FIREWORKS !
Without Further talking Let me show you the performance by the local students from different school all over Singapore !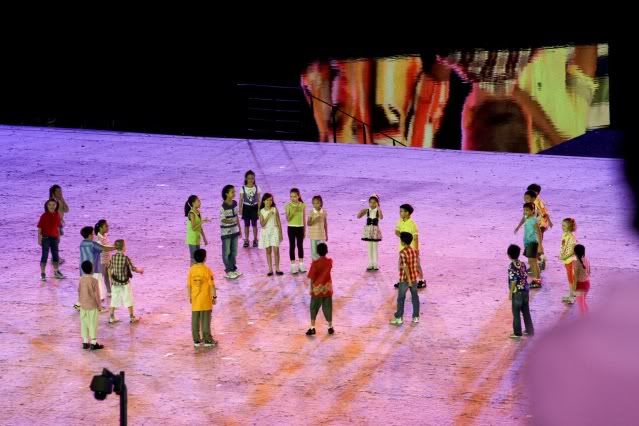 Chapter one "Foreword" this kids will lead you through the starting followed by Chapter 2 !
Chapter 2
"Countdown" The human heartbeat leads a countdown to the commencement of the
Singapore 2010 Youth Olympic Games.
Together with the rhythm of drums from across five continents, the sound of unity and brotherhood reverberate around the arena, signaling a call to action.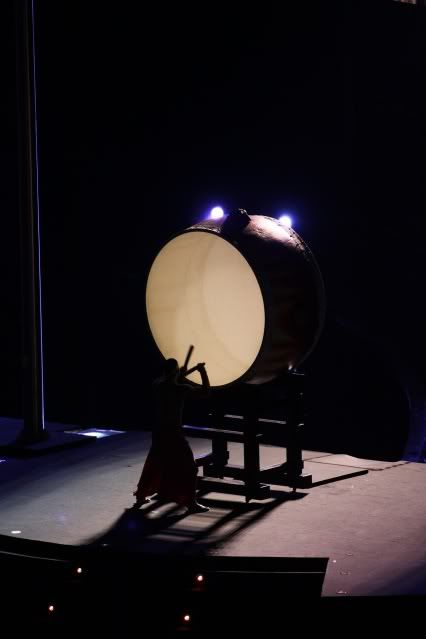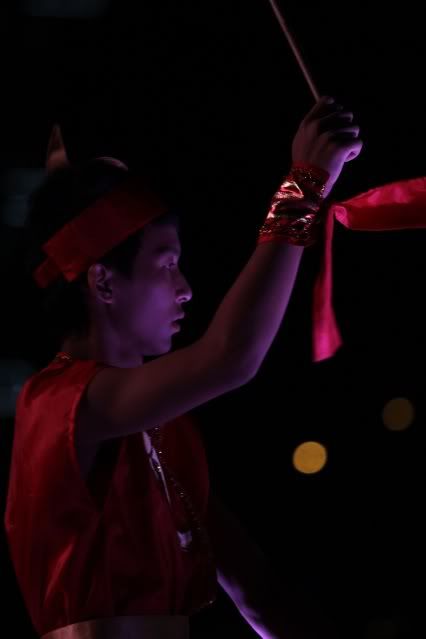 And then it starts to get high when the first batch of fireworks came !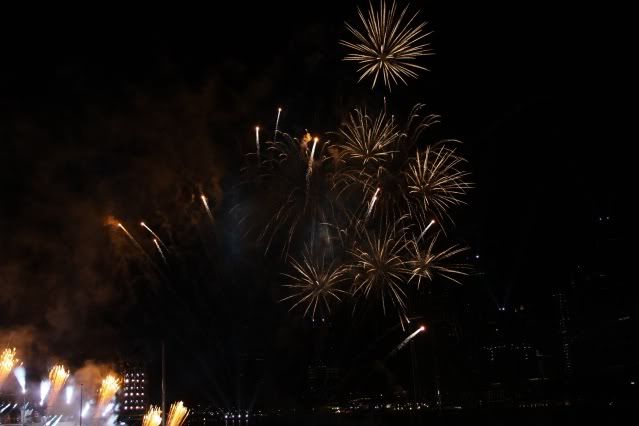 Next on I will you into
Chapter 3
which is call " Selemat Datang " With Songs and Dances representing the many races living in Singapore, we welcome our friends from all over the world. We salute the first YOG with a new
Fountain of youth.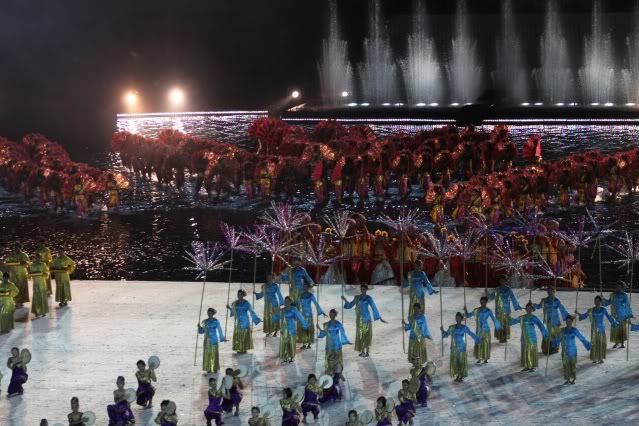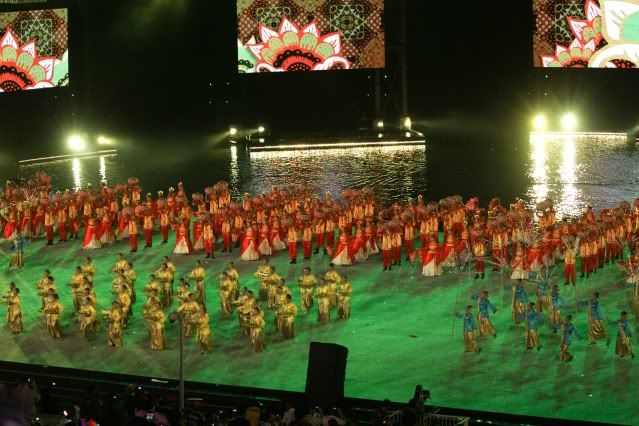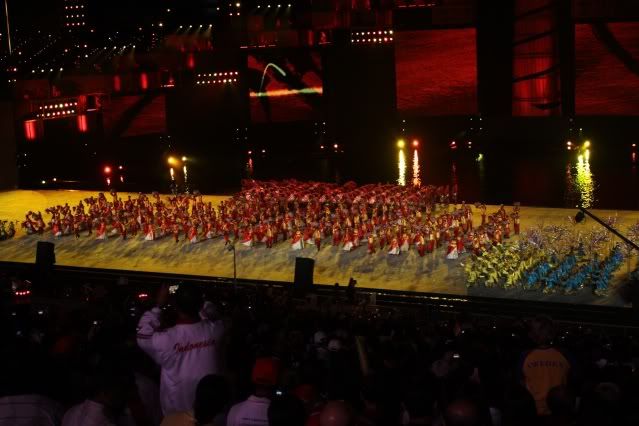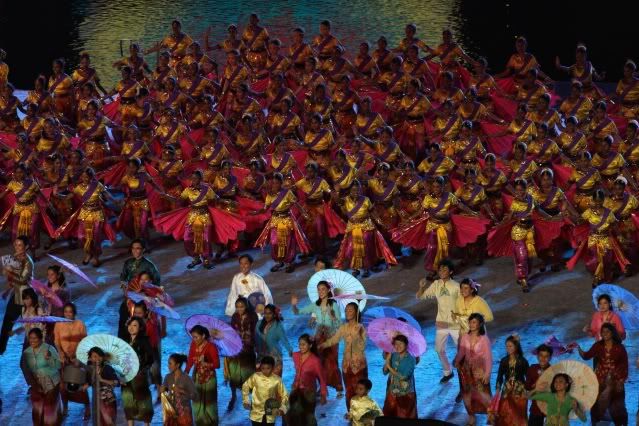 Showing them our local spirits is essential so that they can feel that they are part of us when in Singapore ! Im proud of you Singapore !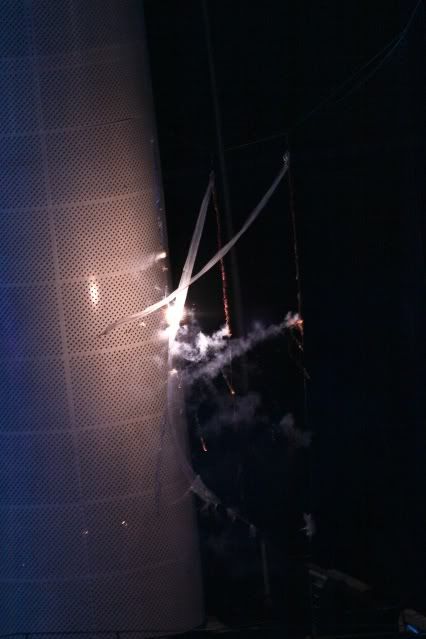 Firecrackers were used too ! And not forgetting our very own traditional LION DANCE !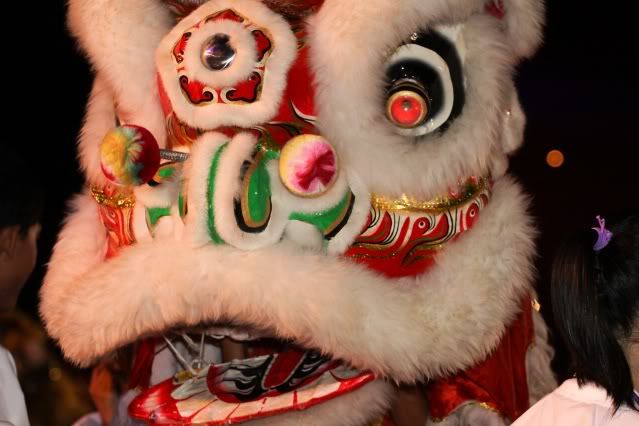 We are also known as the Lion City, Of cos these lion symbolise us !
After that Chapter 4 , We warmly Welcome the Arrival of President of the Republic of Singapore, Mr S R Nathan and the President of the International Olympic Committee, Mr Jacques Rogge.
Follow that will be our
NATIONAL ANTHEM !
!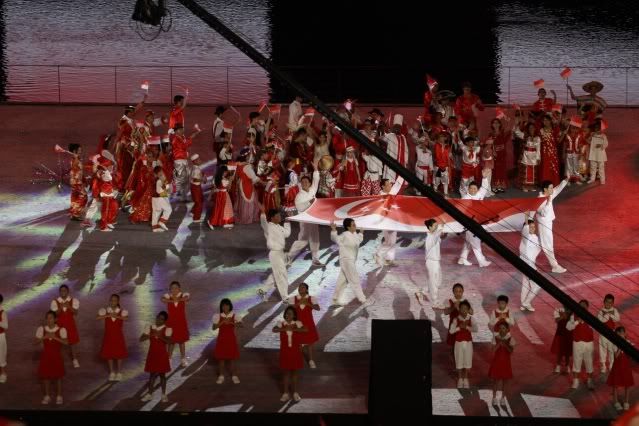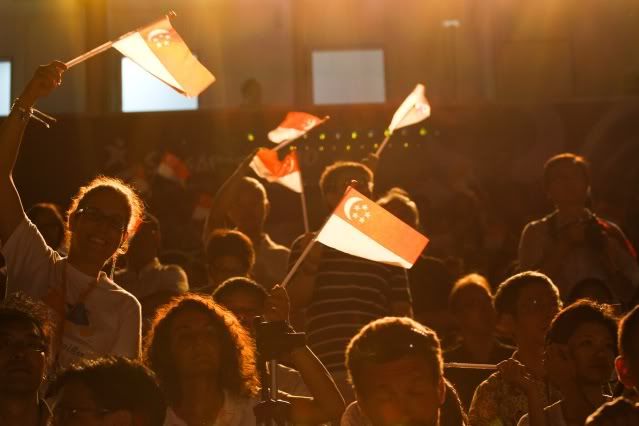 Proud to see our flag flying up here :)
As we know, the national anthem of Singapore brings every Singaporeans to progress towards happiness to gether and Stay united and let our voices
Soar
as one. And this is a good chance to show the world what we , a small country can do because we have a big hope and determination !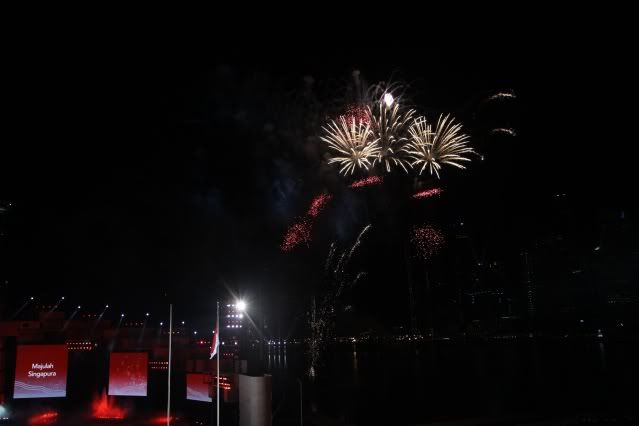 Chapter 5 " Origins "
Yes, Origins ! Where we come from ! o.o I come from my mum's womb HAHA ! :P like duh !
But where does our parent's parent's and continue ~~ come from ! and most importantly how Singapore is formed
200years
ago !
Basically, we started with immigrants from afar-explorers, missionaries, merchants and coolies - arrive with little more than hopes and dreams of a better life.
Performances in the containers as well ! So cool !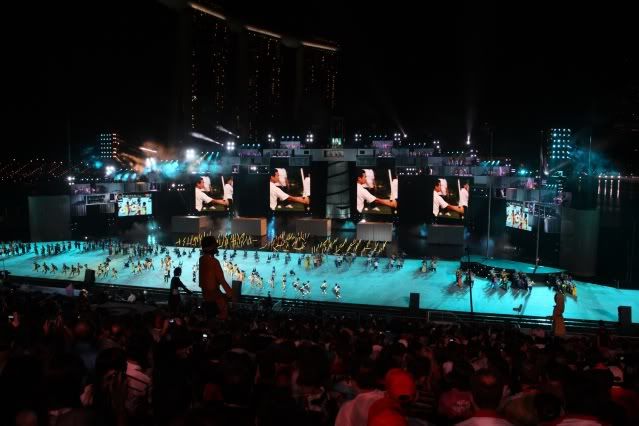 The very grand stage !
and so from a very small and undeveloped country, we have build a strong nation as of now and growing strong ! Go on Singapore !
More fireworks ! basically after each chapter LOL !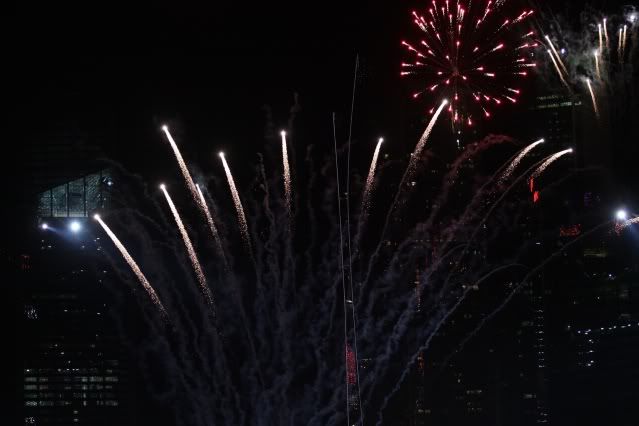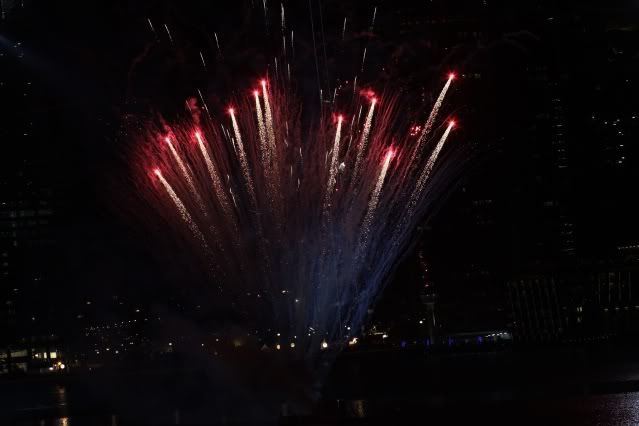 Chapter 6
"
Monster
" Each of us has a monster somewhere, in our mind definitely, that stop u from fufilling your potential ! and this chapter will show how a guy overcome this monster and bring out his potential. This symbolise that the athletes should step up and fight instead of hesitating and bright out the spirit of sportsmanship !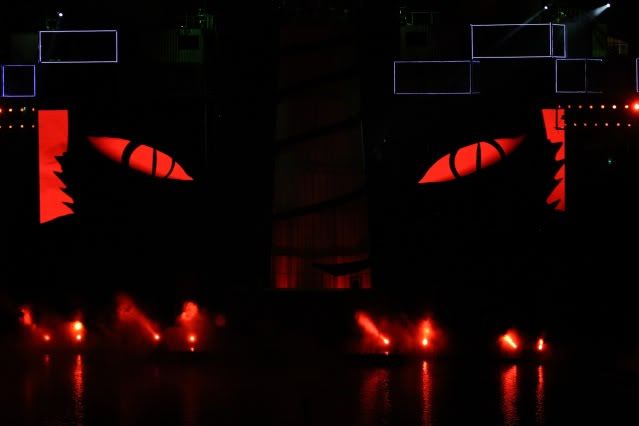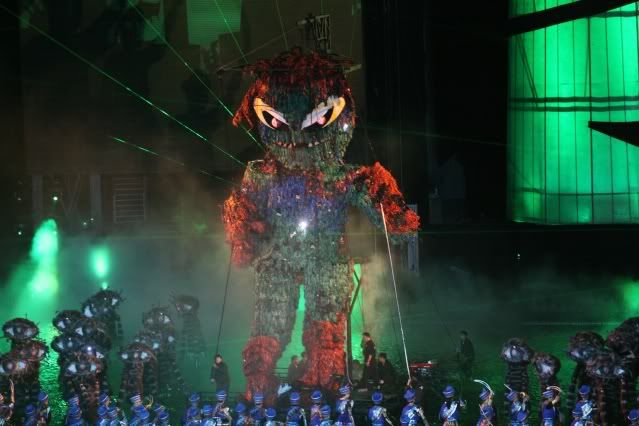 the very CUTE monster LOL !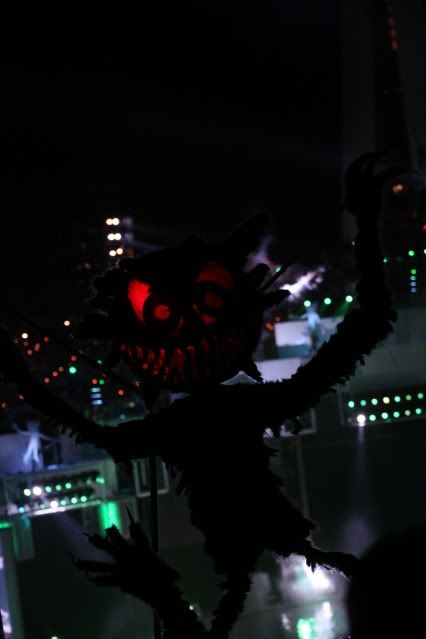 Basically I feel this chapter is a bit lame to me uh because I thought it should be devil ? haha ! well the monster die quite easily actually in this chapter ahha !
Chapter 7 " Faster , Higher , Stronger " This chapter shows us a video of athlete of Michael Phelps , Usian Bolt and etc of their support towards the athlete and motivate them to strive !!
And Here I also Wish to all the athletes a Very Happy trip and Have fun in Singapore ! If you see me in the Village do say here ! haha although most of you won't read this ! haha ! Anyway Im one of the photographer under Photoscape Project for
YOG
! :P
Chapter 8 " Playing With Fire " Yes Fire can be useful and also same time harmful ! It takes determination, resilience and courage to achieve one's ambitious ! and everyone need the fire in you !
I personally
like
this performance quite a lot ! the fire was nice and the performance did many stunts with the fire stick or whatever you call it ! It makes my eyes blink and blink after the fire came out and appear everywhere ! haha
Chapter 9 " S.O.S " As the title for this chapter say , SOS ! There are signs concerning a world in crisis, requiring our immediate and urgent attention. Against this backdrop, musicians from five continents come together to play across boundaries of race language and religion, giving us clues as to how we can strive for a better world.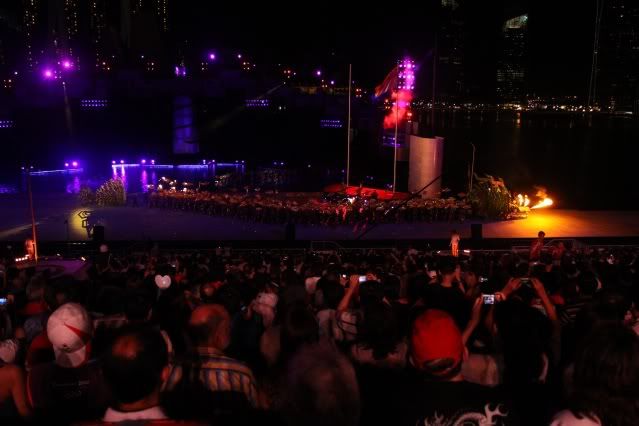 Followed by orchestra performance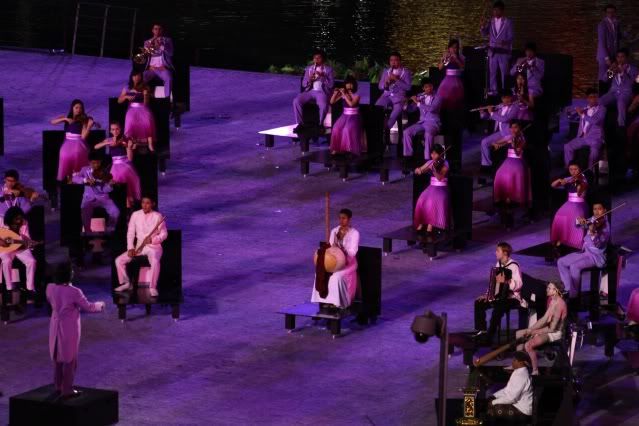 Chapter 10 " Bud " Rain Falls, and rising throught the water and mud, a crystal bud blossoms. This is a season of hope and new beginnings. Today , we , Singapore tell the world "A New Story "
Whether rain or shine, We still bloom ! or rather
BOOMZ
LOL !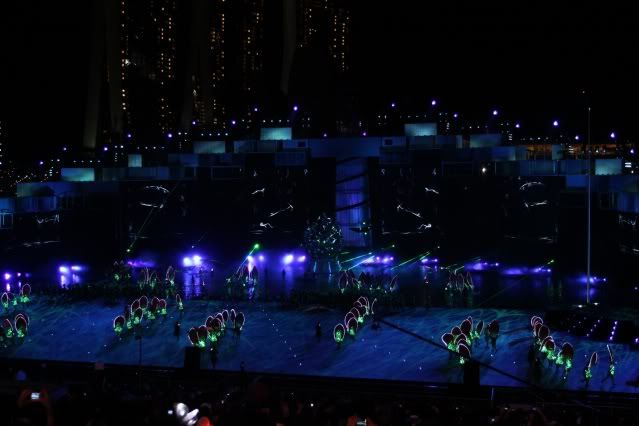 the lighting very nice ! I like !!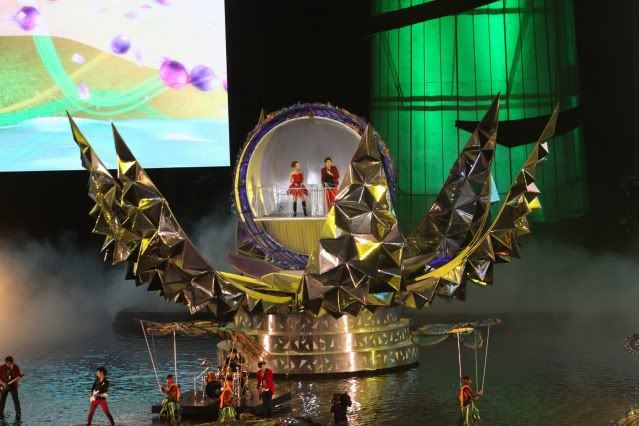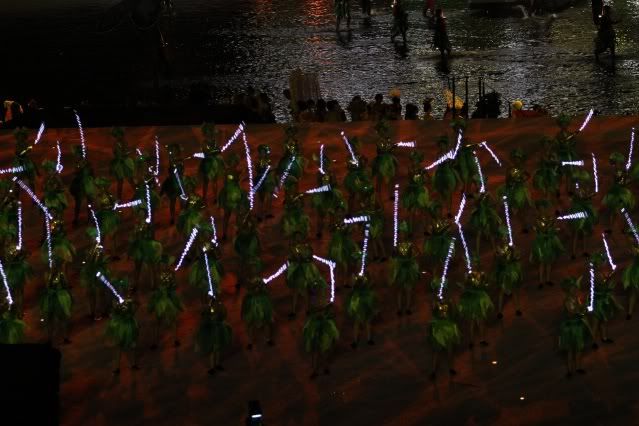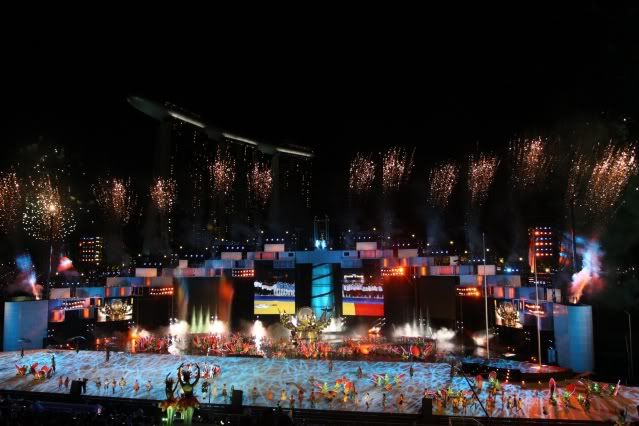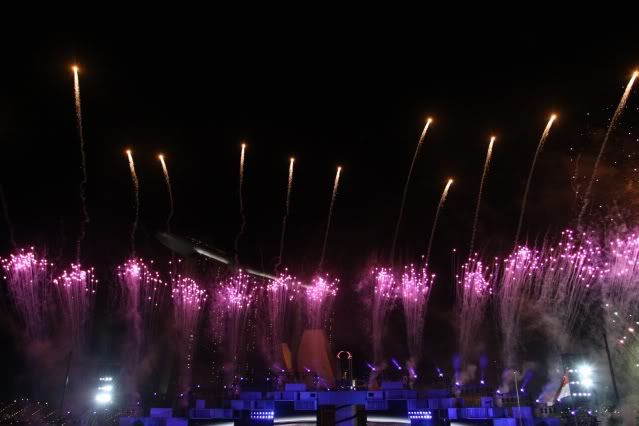 Chapter 11 " Parade of the National Olympic Committees Flags "
Flag bearers of different countries march out followed by Singapore holding the last flag and everyone cheer when Singapore came out then by the YOG theme song by the Singers !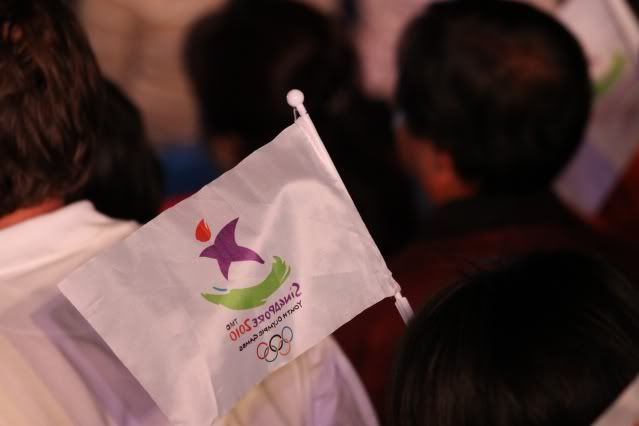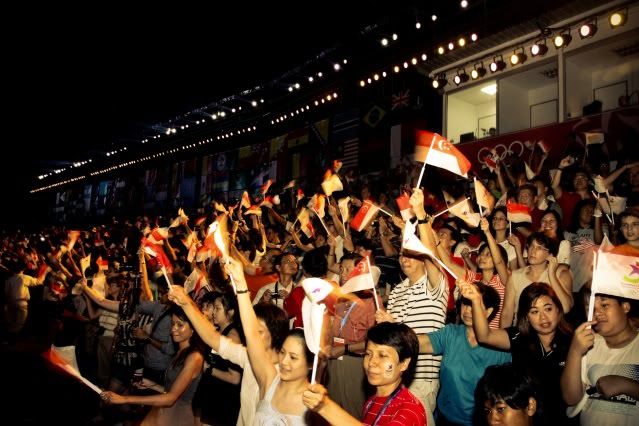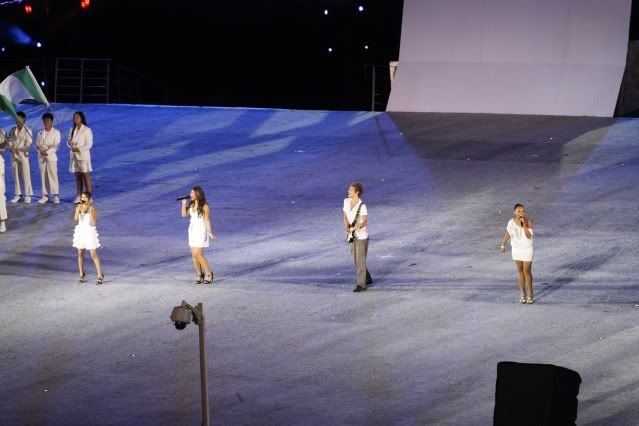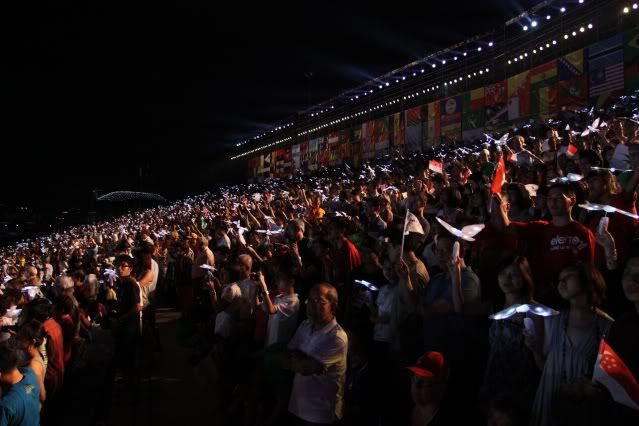 And then I saw hisham playing with the dove too ! LOL !
But He caught me shooting him :(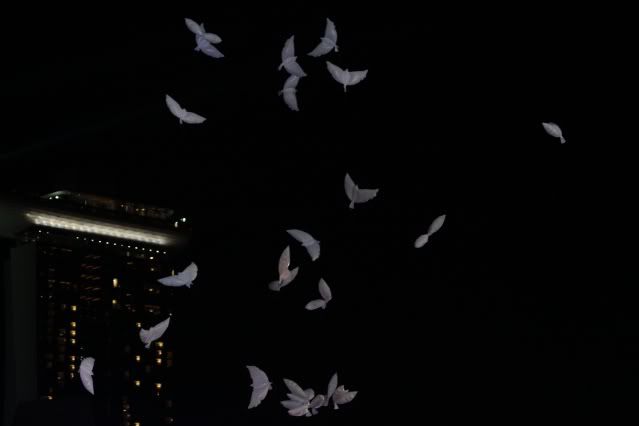 Dove balloons Symbolising peace :)
Last but not least
Chapter 12
" Olympic Protocol " and the "Finale" when the Yog Torch arrive !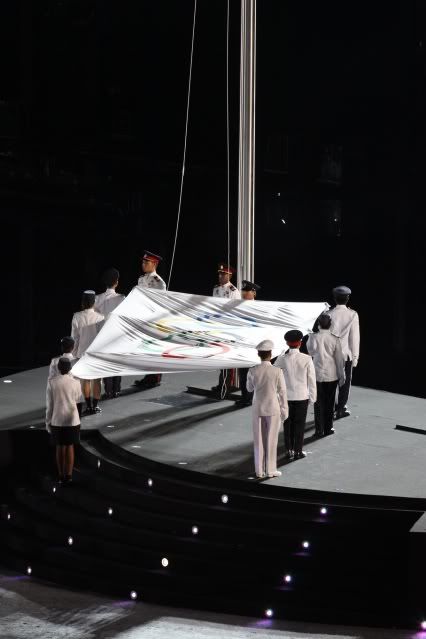 Olympic Flag being raise up after speech by YOG president :)
Followed by the torch arriving and 3 runners passing the flame !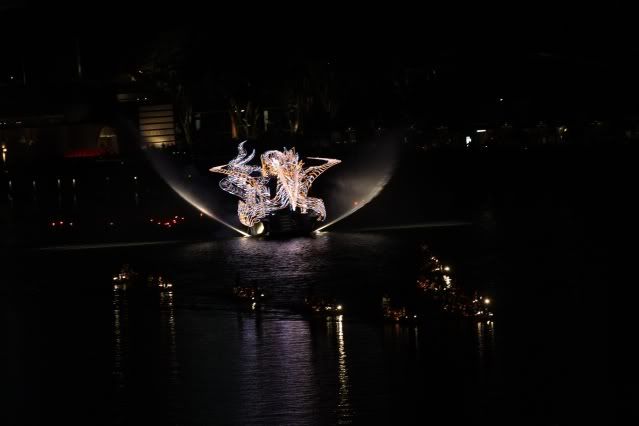 The boat is so Gorgeous!!! Followed by a few dragon boats too !
Next the Biggest flame is lighted !!
On the way up up up !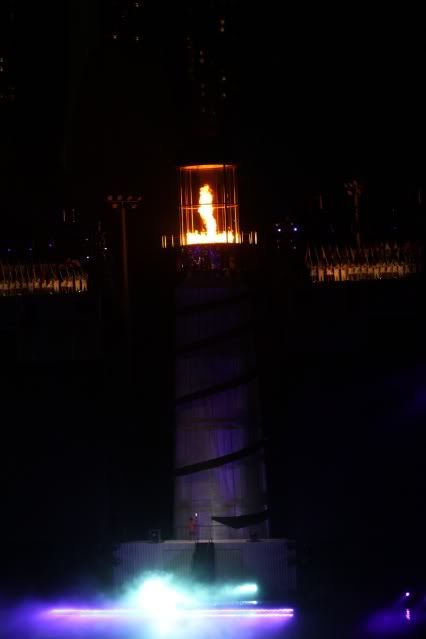 FINALLY !!! WOOOHOOO ! THen More fireworks !!!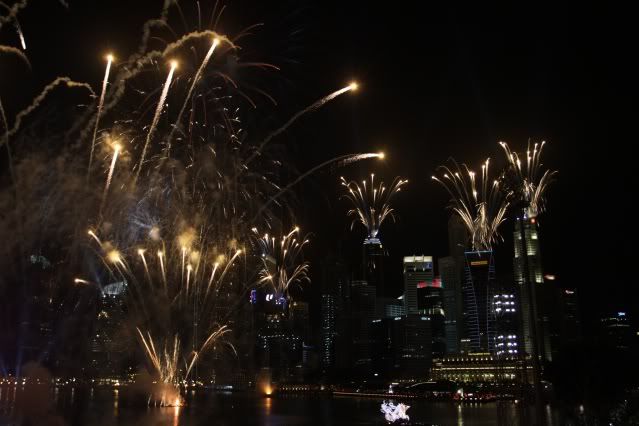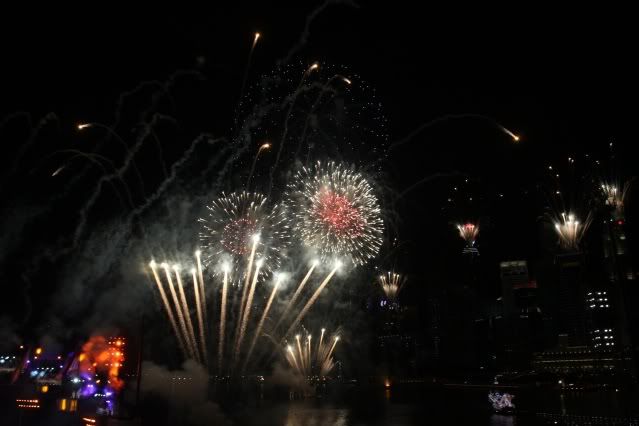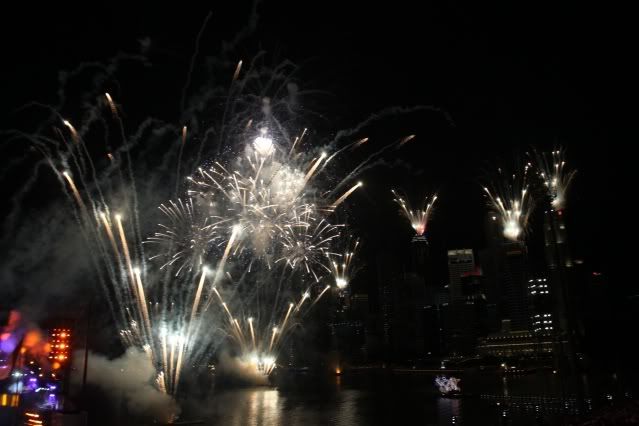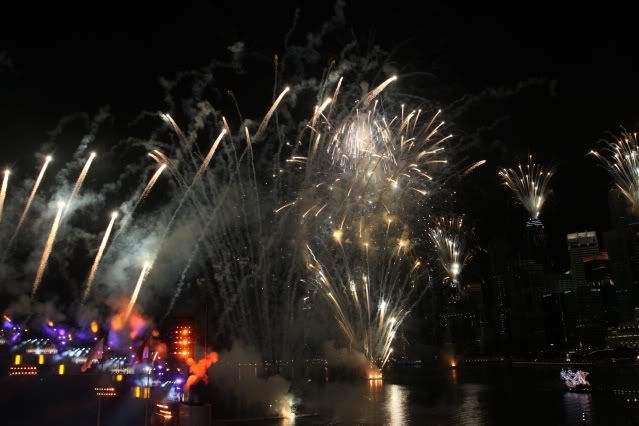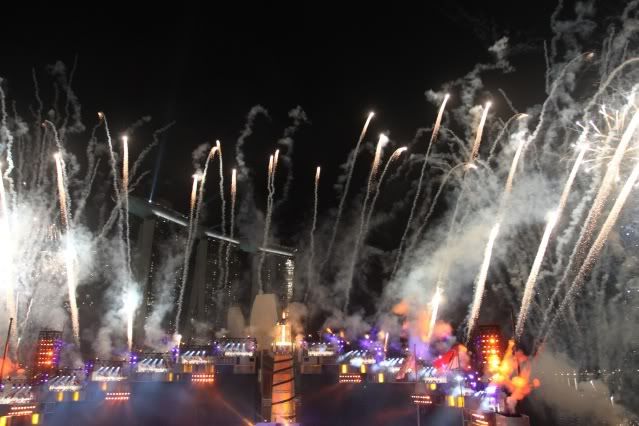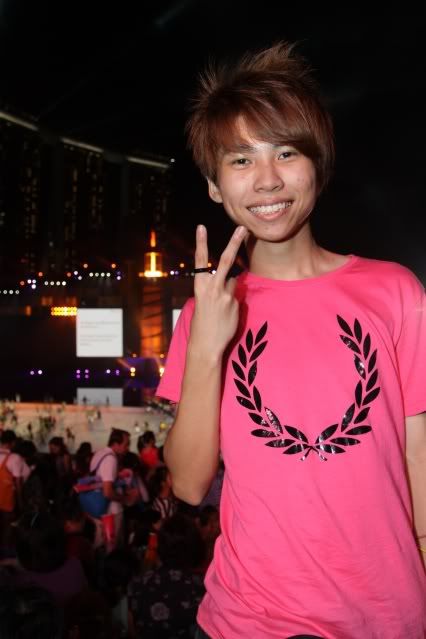 And me taking the photo with the torch !! :) Okay not with actually , it's just making use of the torch as a backdrop haha !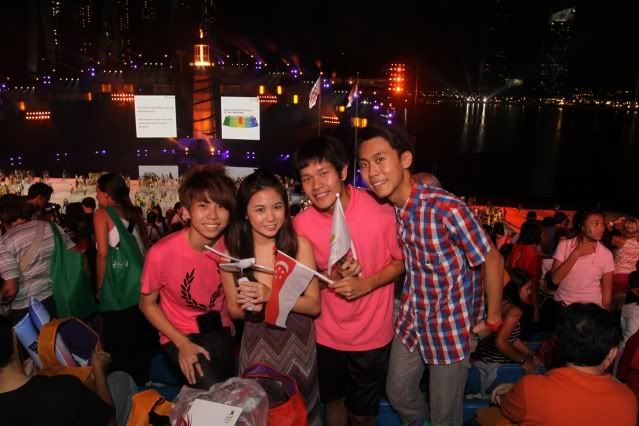 Group photo before home ! Had a great fun man ! This is the first and perhaps the last time to experience this ceremony and thanks to
Samsung
I had a chance to experience this magnificent performance and show !