" Valentine Day ! "




Hello !

Since Long, I wanted to Post this but never had the time to so yea !

Im Gonnaaaaaaaa show YOU , What I got for my Valentine present from Bi !

So Here It is ! TADAH ! Chio Right?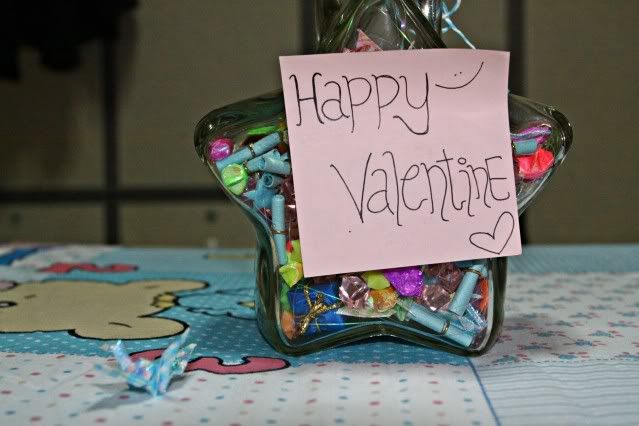 YES ! She got me this bottle full of stars ! Heart ! Cranes ! and 20 pieces of notes ! So bad lor her, mix alot empty notes make me search one by one !

But Yea we still had a big quarrel today.. IDk what to do now.. So yea ! anyway still continuing !
When she gave me this , I went home and faster open and find cos I didnt knew what was written on the notes ! See How I Pour all everything?! hahah <3
and then take photo take photo nice nice ! must keep haha :D and Now this bottle is in my room! Some of the stars glow in the dark at night ! SWEEE :D Okay yea ! And this is what I gave her !
HANDMADE ROSES !!!
haha below are just the photos when my mum help me with the wrapping COS I dun wan to mess up the whole thing ! Thanks Mummy ! But the flower are handmade by me yet ,

ALL 20 of them !