"Swiszy Send Off ! BYEEEEEEE "



Yo Yo Yo !

As I have mentioned 2 post before ! My Friend

Meldric

Aka sexy

Swiszy

has went for china , wuhan !

And Today I'm Gonna Show You guys A Few moment when me and some of the bloggers Send him off at the airport !

Here We Go !

A few of Us decided to send him off and some slept over at Yingzi's House and I was at mel's house with him the whole night ! haha

Brought my lappy there to use ! Had Fun time Chatting with Michelle ! , DOn and Qianyi haha ! webcam ! whole night !



Tik Tock Tik Tock !

and the time gets nearer to 4am AND HERE WE ARE ! OFF TO THE AIRPORT !

Upon Reaching the airport ! Meldric is already very nervous haha As he will be out of Singapore for 6 weeks ! And I know he is very touched that we few send him off right !? right? I know you do when you see this haha !

ANd Fyi ! Yingzi and Qianyi even have to rush for school after sending him ! (Y)

Let's not hear anymore and let the photos do the talking !
Im So sorry for Some of the blur photo becos I resize wrong ! Too many le ! Get the clear one from me if you guys want !
haha Meldric so excited for his trip upon reaching the airport ! Heading for Breakfast !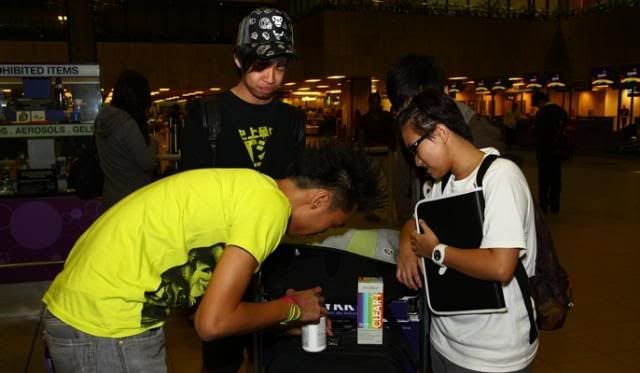 Putting His Stuff Into Luggage as Some was not allowed in Hand Carrier !

Having A Good Chat With The Few Of Us for the Last time Before He leave for China !

And then its Time For Photo Taking as what We always Do !

Qianyi !

Group photo:Me ( JingLong) , Weijie, Don, Qianyi, Ying Zi , Andy ! mel took this haha

Mel's father and brother !

and some of the solo shots !
Andy !
Don !
Yingzi!
ME !

Leaving Soon ! This is after check in !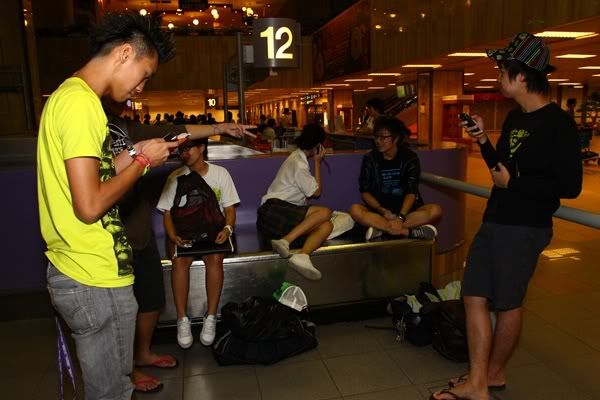 Having a chat !

Guess Mel talking to who ?! haha smile till so sweeeeet !! HAHA

Group Photo !

See ! Weijie Cant bear to see meldric leave ! hAHAHAH

A Few hugs before he goes !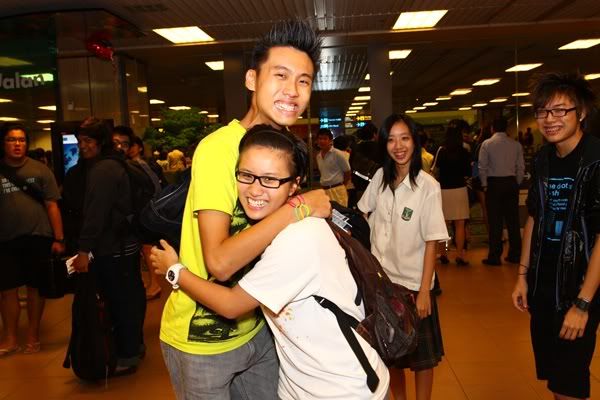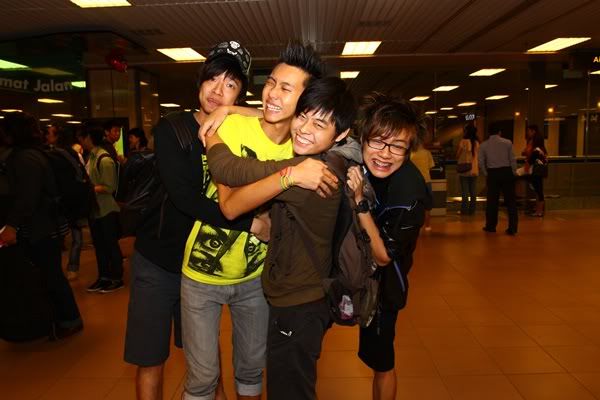 Farewell to His family
Haha, You Know I know that he cant bare to leave us too !
Die die want me take a shot of him before he go in !
And tadah here he Fly !

Currently He is Already Safely landed On china for the 3rd day already.

Wait For my Post on Us Fetching Him from the airport ! on 13 april !

Take care le Mel ! :D