Hello peepos ! Back for A short post ! Have You done your Little shopping for Chinese New Year?

I came across these 2 small little things that I can use for My chinese New Year at home for my guests !

Let me introduce them to you ba !

They are!!!1

PIGGY AND PANDA ! haha ( =.= lame i noe ) Well? who's cares hahaha :P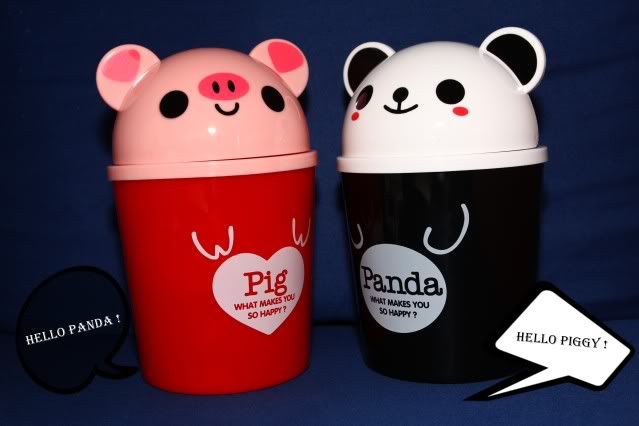 Say hello to your fren !

And oh yea guess what? They are only happy at certain times ! and wonder what they need everyday?!
The ans is !!
*
*
*
*
*
*
*
*
*
*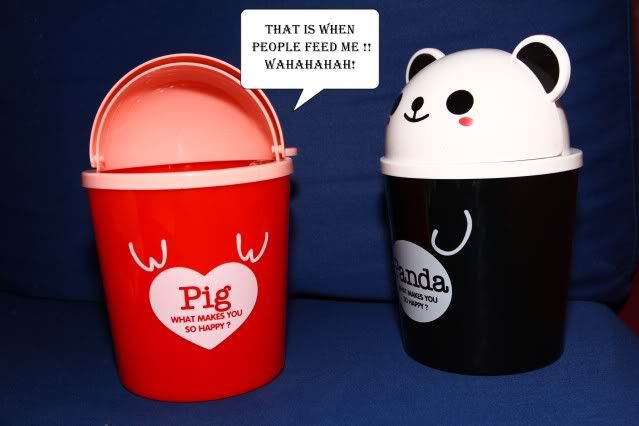 WAKAKA YES ! FEED THEM WITH RUBBISH !!

AND PEOPLE IF U COME TO MY HOUSE ANYTIME?
PLEASE FEED THEM AHAHA :D


END OF MY POST :D


P/s : just a short post to entertain as I have no events or outing for this few days !
WOOOOooooooHoOOOOoooOOOooooo
Tag / Comment @ HERE (clickable)