Awww What a lazy freak I am haha Lazy to post all the Photos taken during the Outing with Hanling ! haha
But I guess it's time to Show You guys the photos yea !
TAG ME AFTER YOU READ THIS POST !!
Below are the photos Taken by Meldric ( Canon ) and Hong An ( Nikon) camera , heh credited !
here it goes ! erm where shall I start T.T
Okay One day ! Hanling last Min inform us that she is back in Sg for 2 days only =.=?
So decide to go to Vivo !
Met up at BL Cs and here the trips begin !
First thing we saw when we reach Vivo !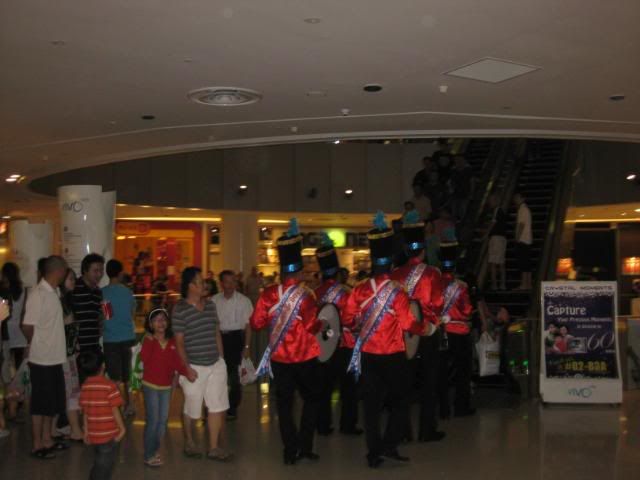 Then went to have dinner at the rooftop !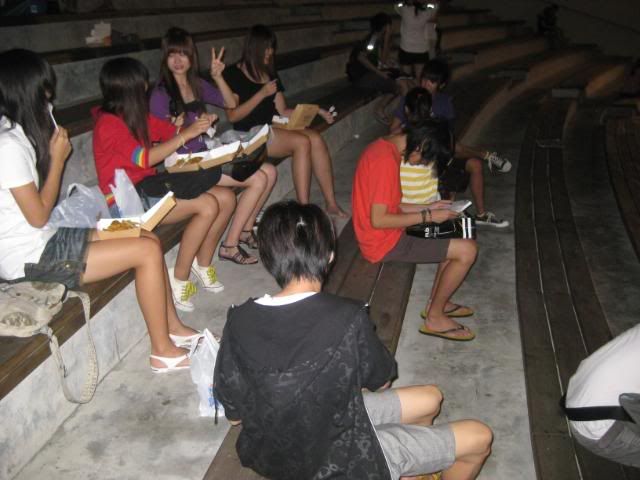 Yea !! >>>>> my hand haha !!
Jiao Bei LJS? haha ( jiao bei jiu)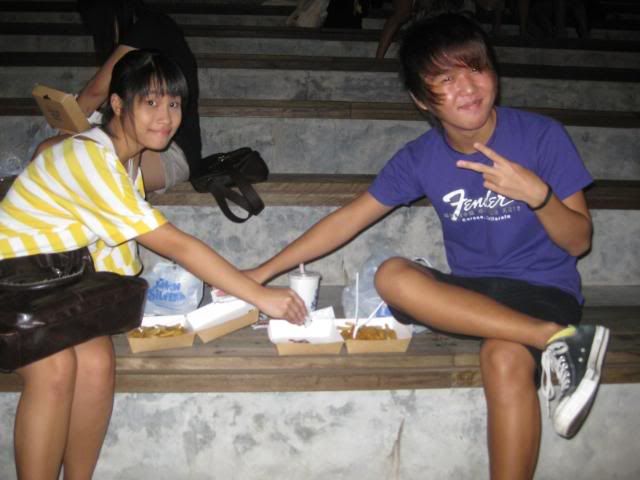 Hoeyeen ! LOLs looks like some poor freak no food right !?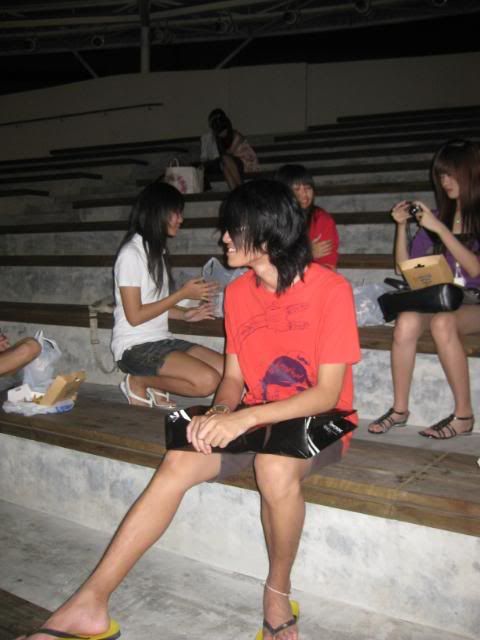 Royston too!!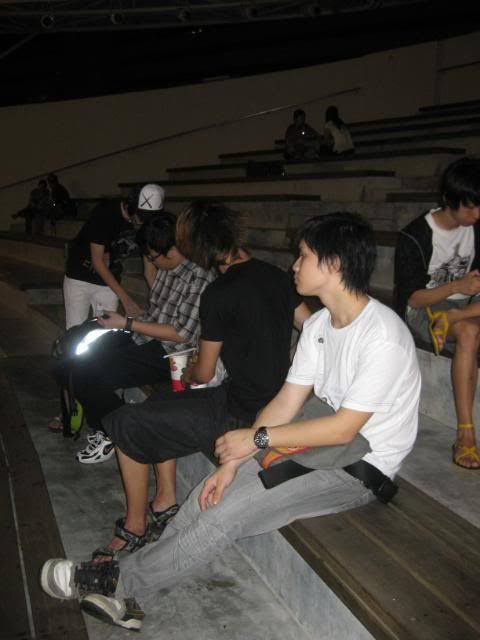 ahhh see that one ya that purple one !! everyone came for her !! haha HANLING
Yb? o.o yibing think the food taste weird ah? give that kuku face LOLs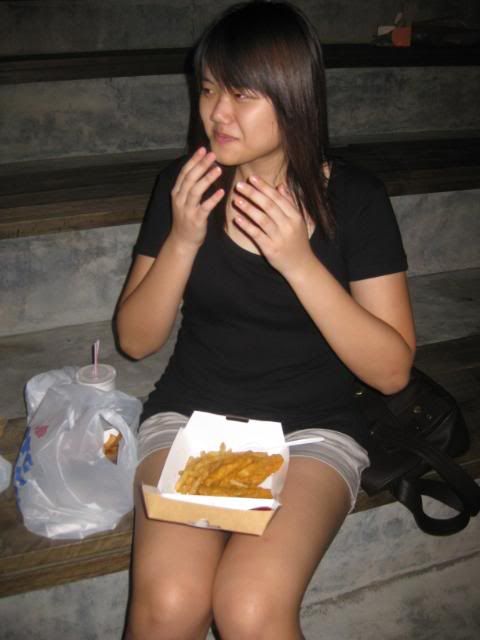 Yea now happy right!!!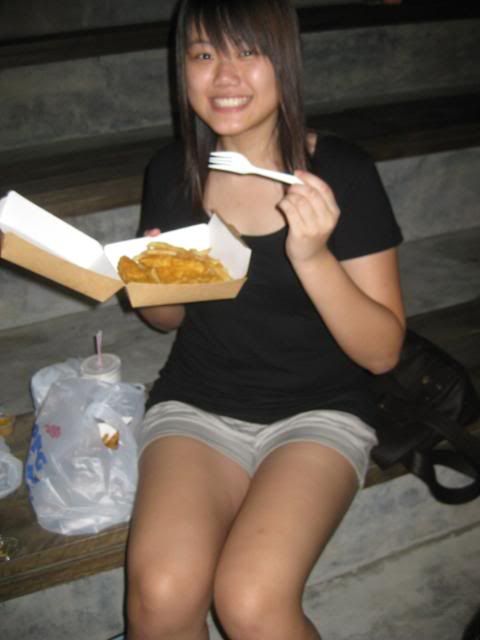 Yummy!! Bk swallow it man !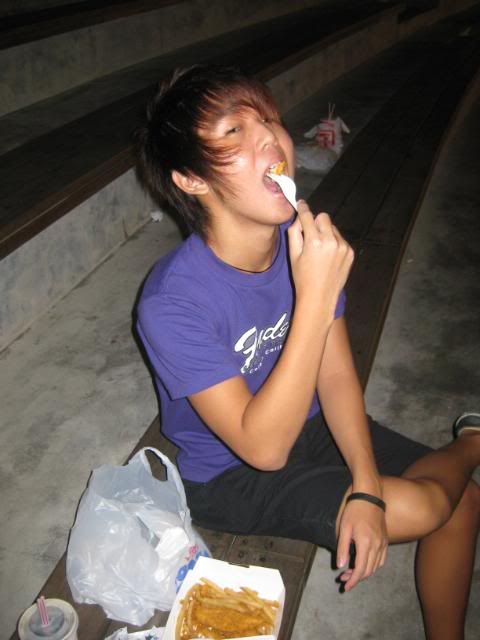 O.o Simyee ur eyes look watery haha wan cry ah?! haha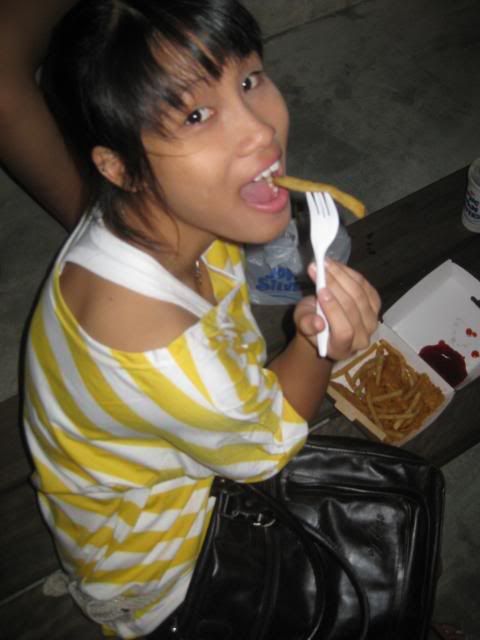 Cfm was shot when she dunoo haha liping nice shot there !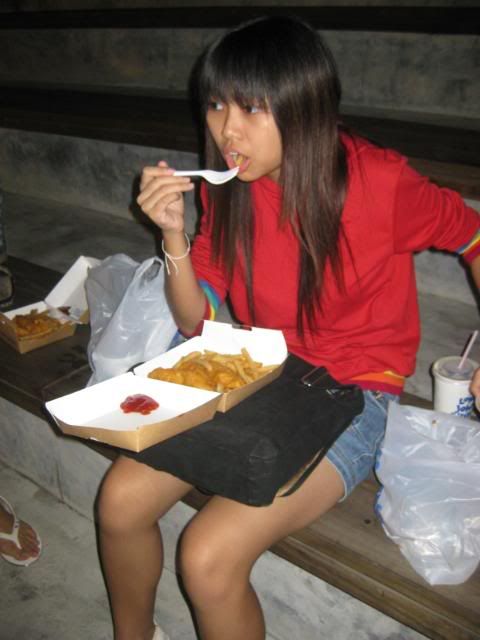 Hanling stomach pain is it?!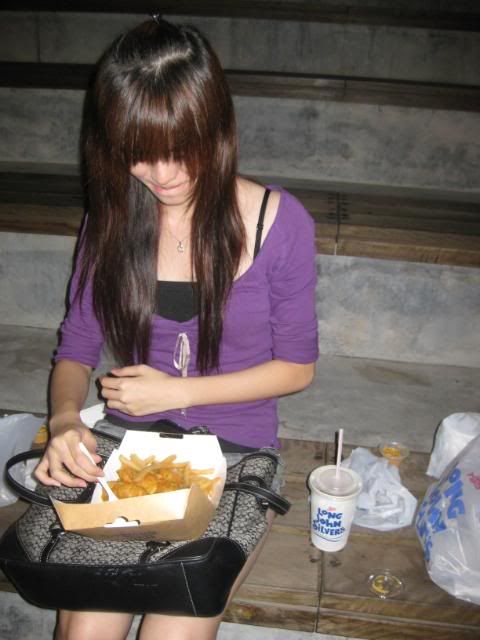 Siya LOls..camera face !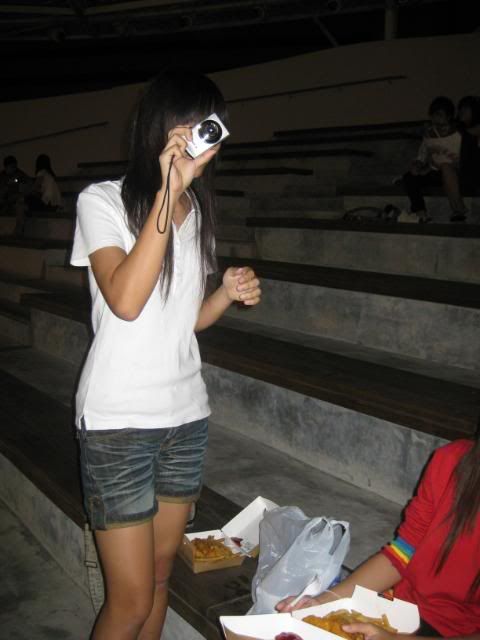 Whose Combo 1 is this?! LOLS own up !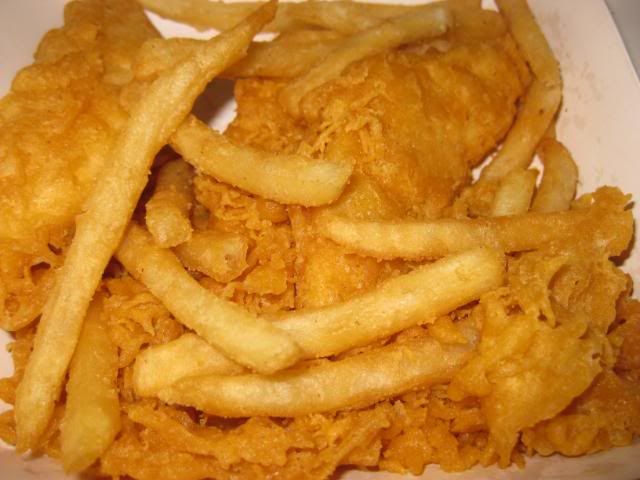 Chill ? Cheese? Sha sha fen bu qing chu?
ONG YAN XUN EAT IT MAN !!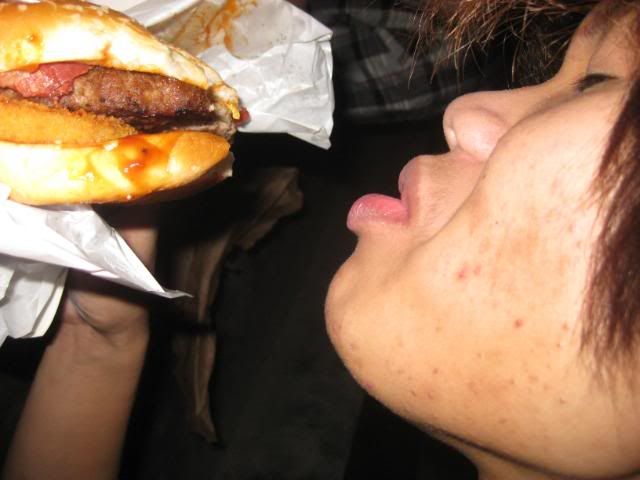 Hong an LOLs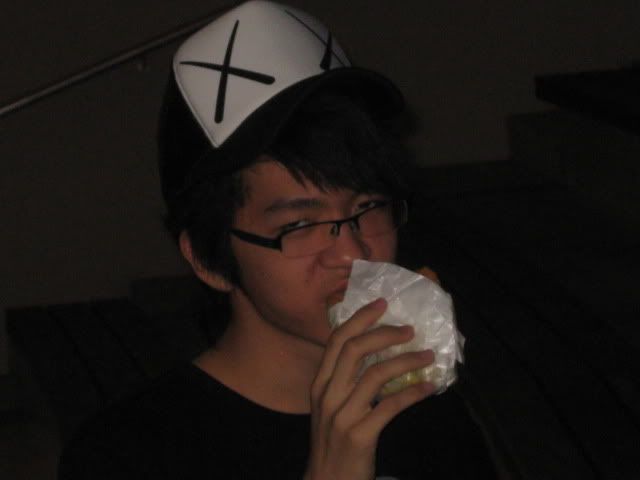 Ivan !~
lools.. what a weird photos !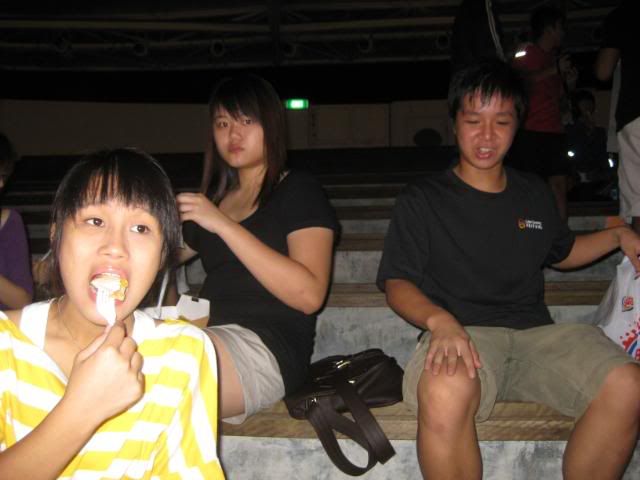 MENG HUAT !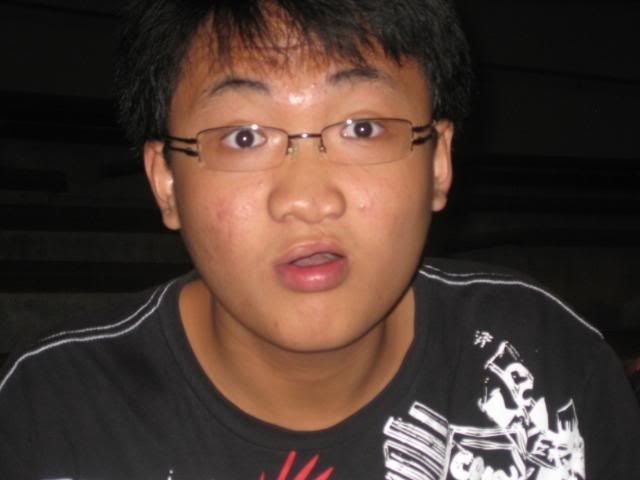 Some Random Shots!
Phone Addicts? busy man luh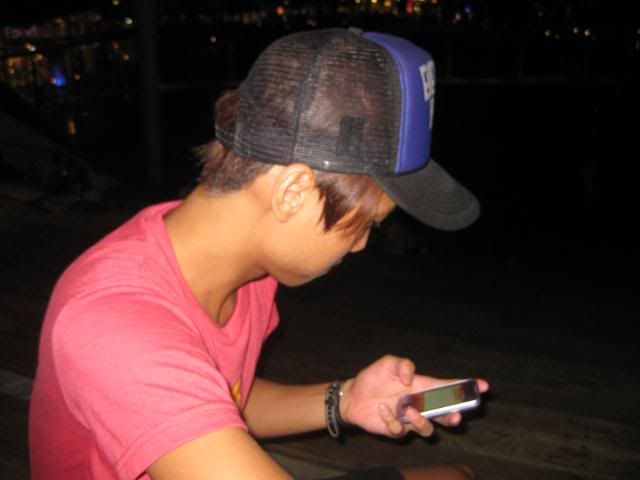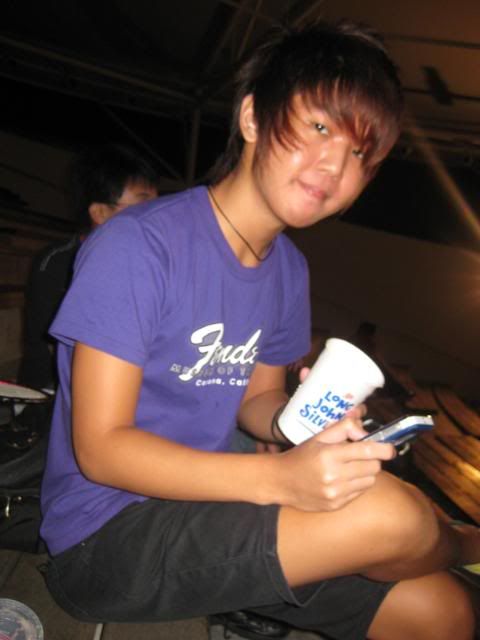 SHOOT ME !!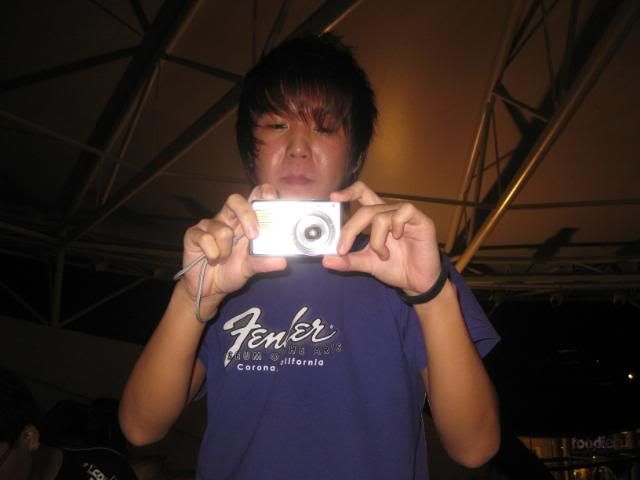 YEa the Dota gang !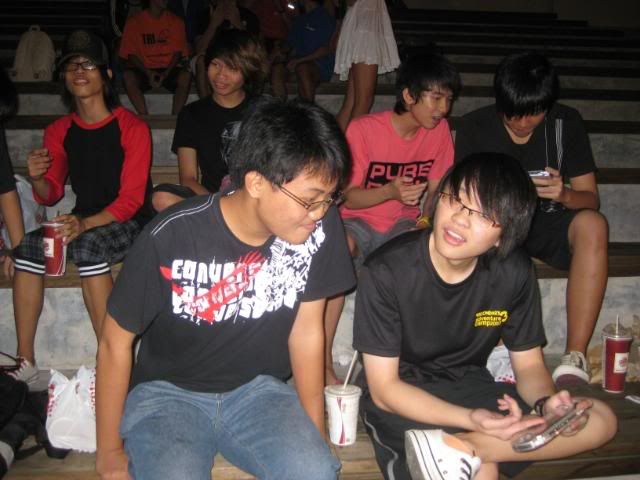 lols.. >>> shortie Vs Giant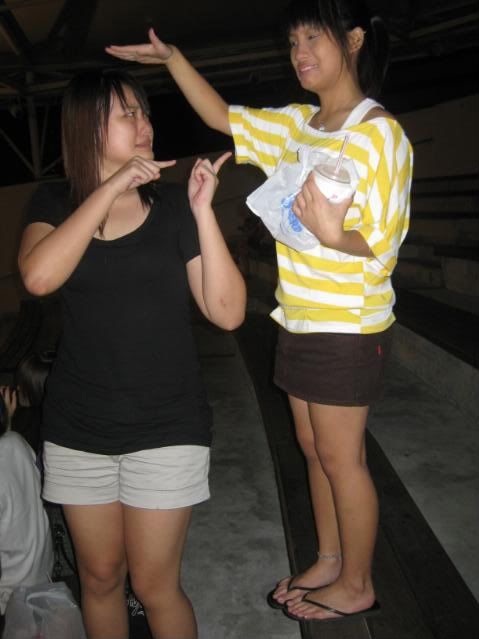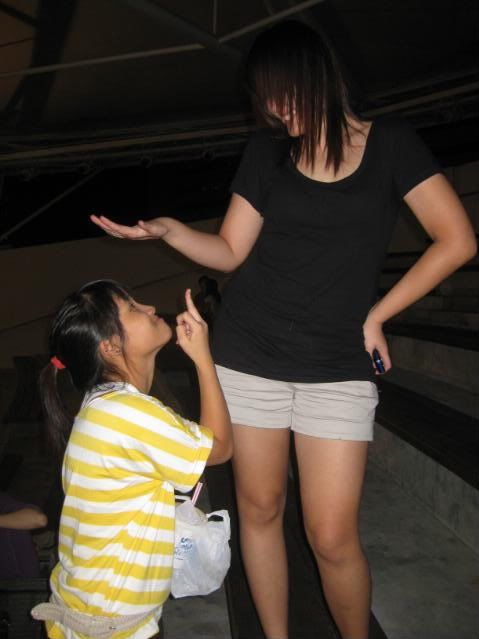 Spot my shoe !!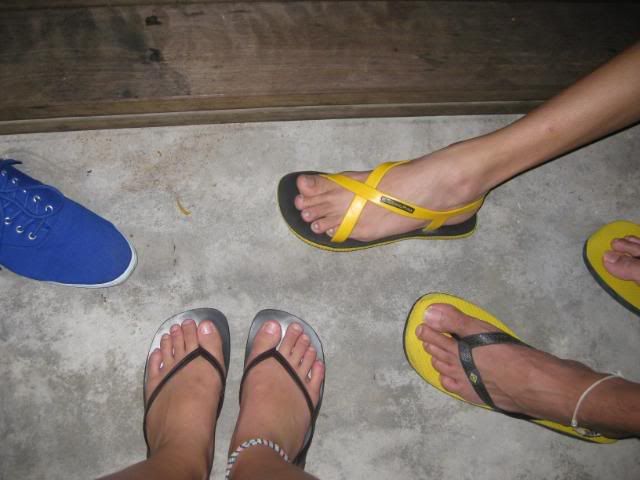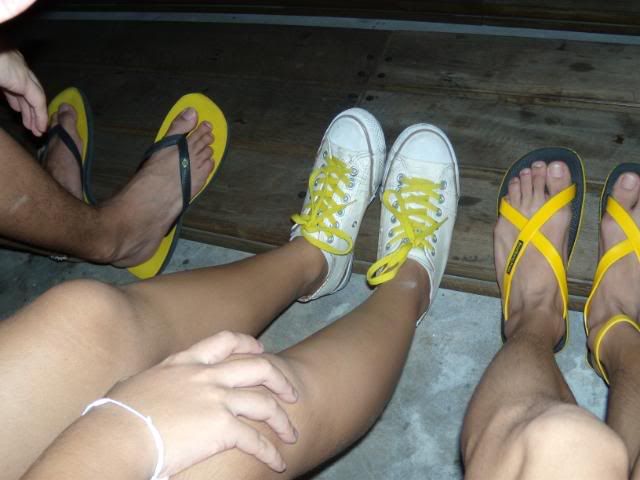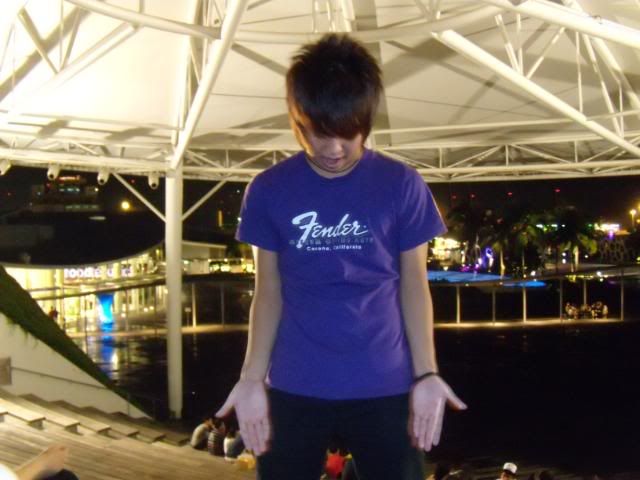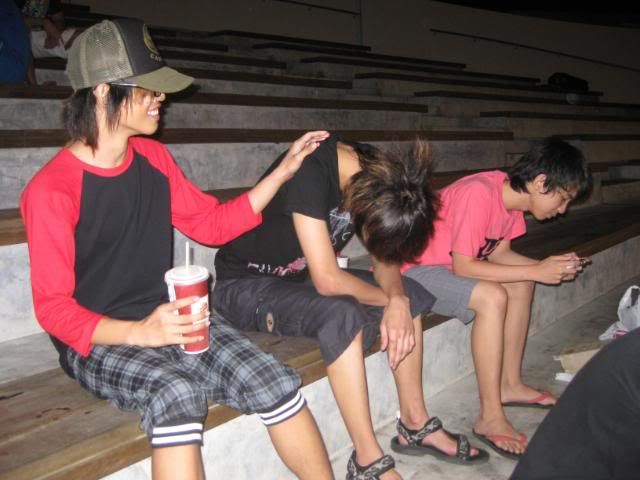 Which bangala sleeping at vivo !!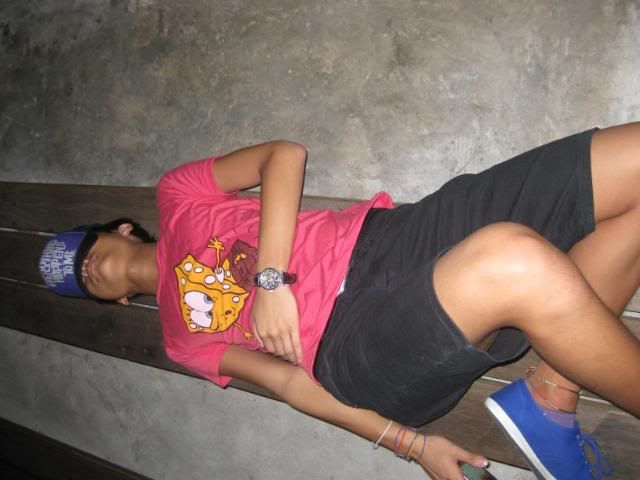 Another one found ! I elbow him !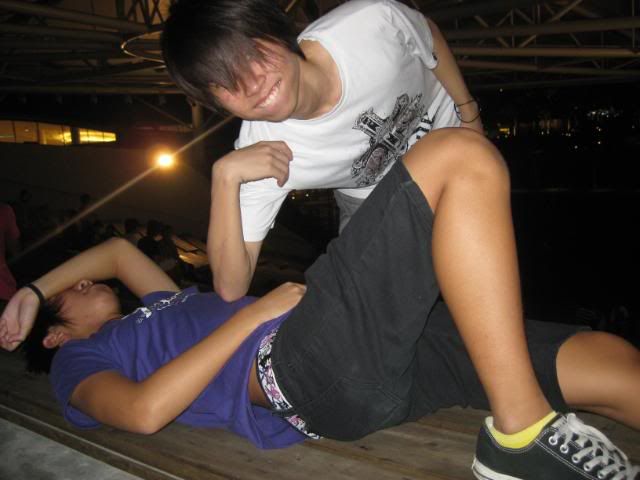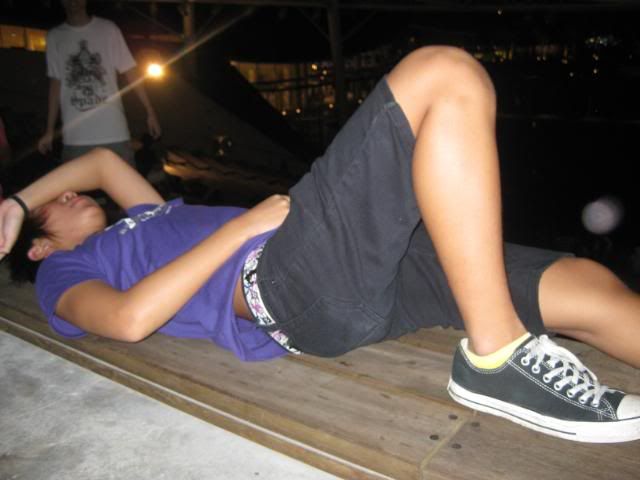 see busy right this 2 !!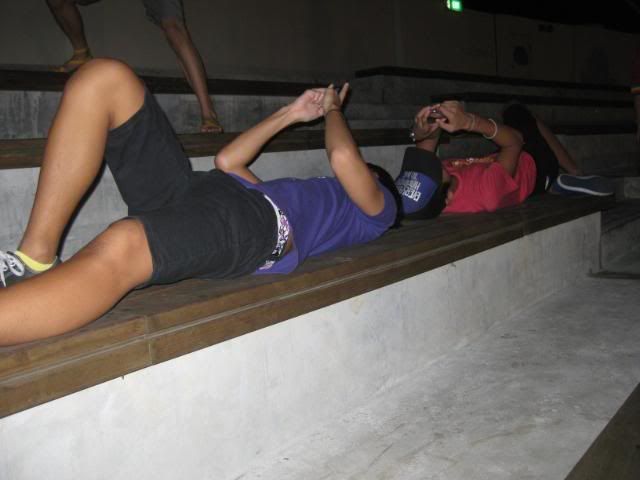 they say first time see me pose? lols !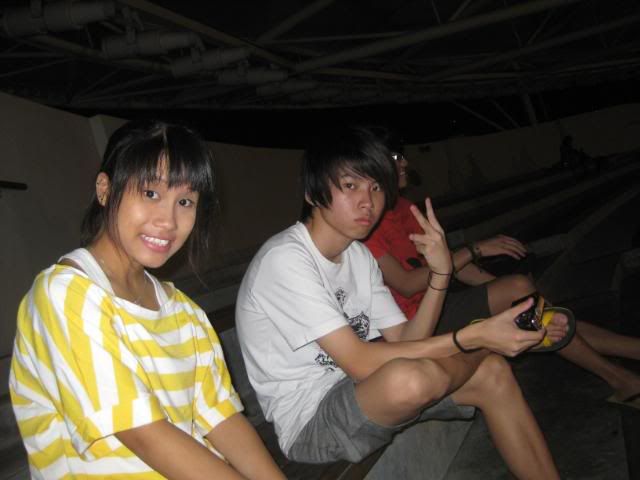 waa big shot ah leg on the train haha lmaos just kidding we just having fun yea !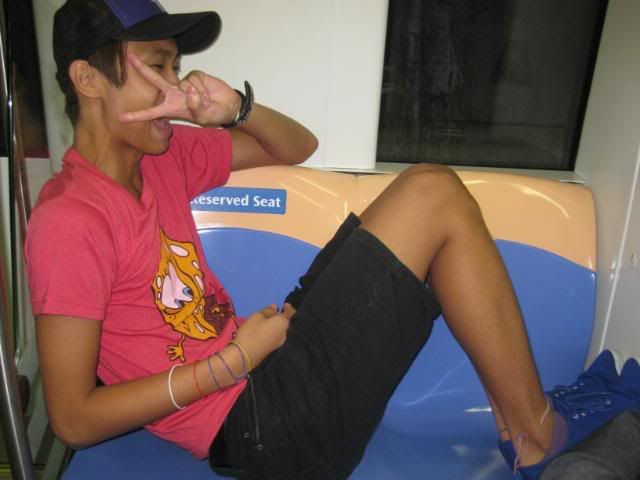 Mrt ~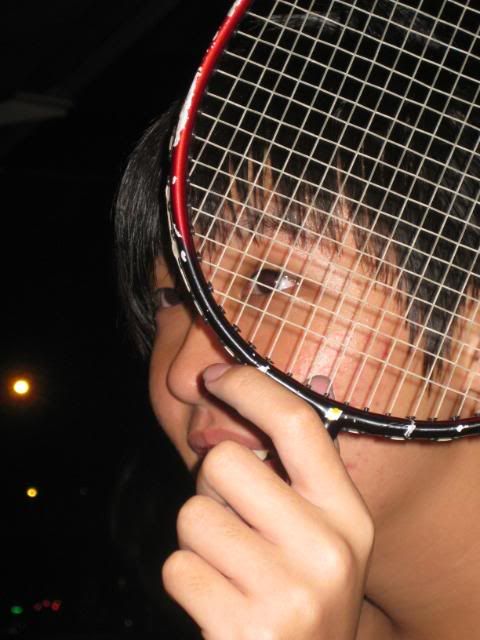 Having Supper at Jp !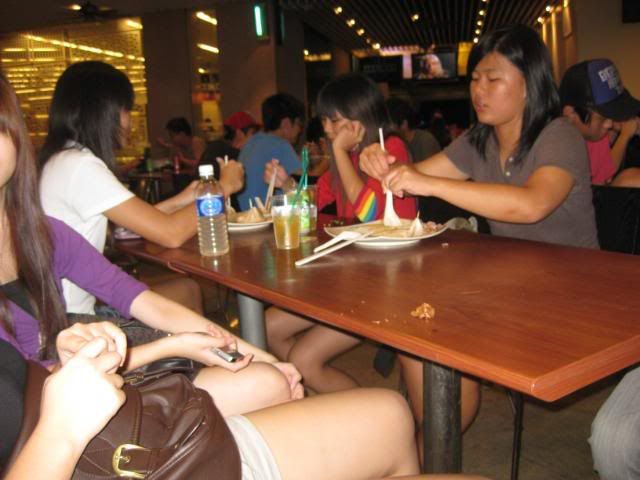 O.O who shot this?!
junhao dun tired la haha going home le tahan awhile more !!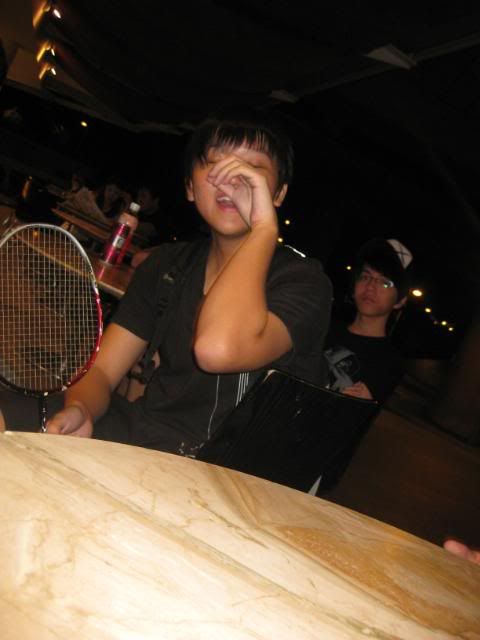 EXIT !!?? no way stay longer at my blog guys haha
(taken by me ;D )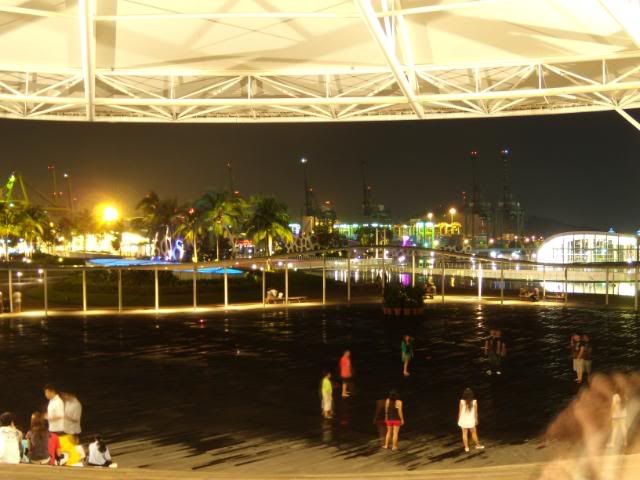 (Doing ad for 'exit?' haha I ask them to do so de lmaos) Taken by me as well..
Okay the Camwhoring Session photos ! Many of Simyee !! lols.!!
(Hong an, Liping)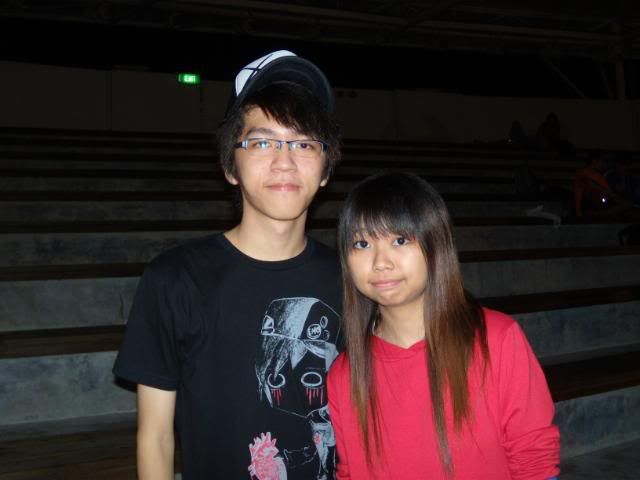 (Hanling !, Siya)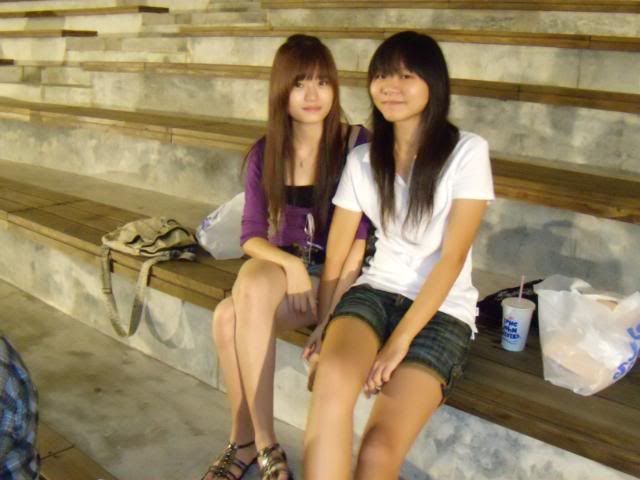 (BengKhoon,Afiq)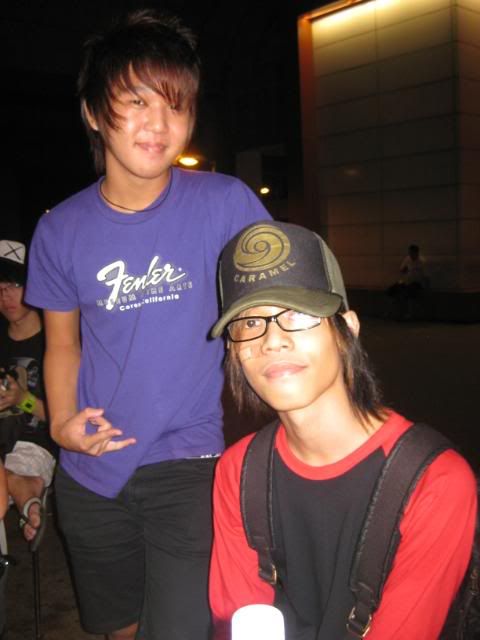 (Simyee,Bengkhoon)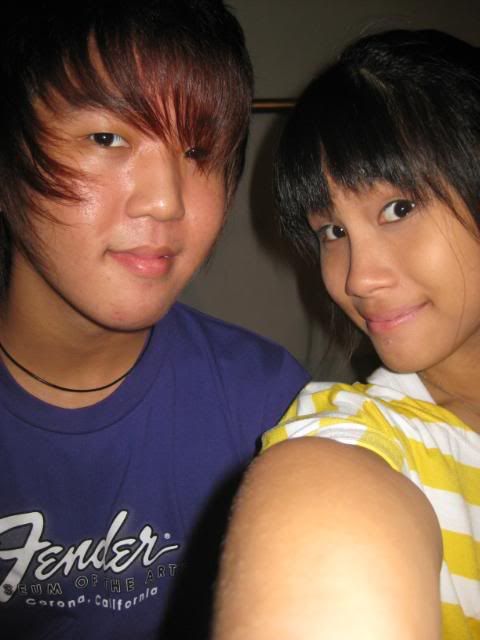 (take 2) P.s/ Many simyee de But i think I post some only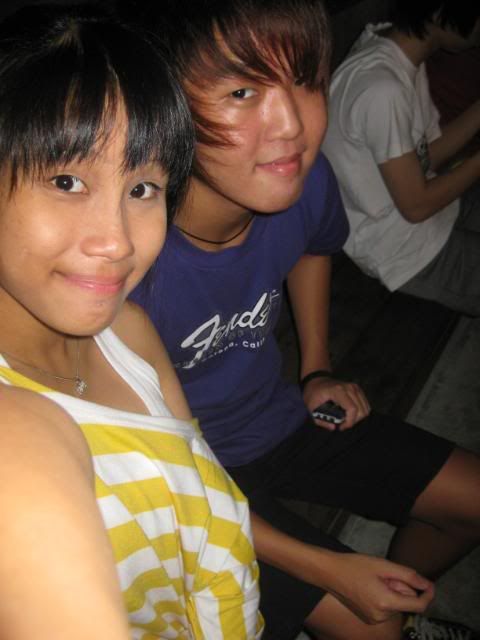 (Afiq,Simyee)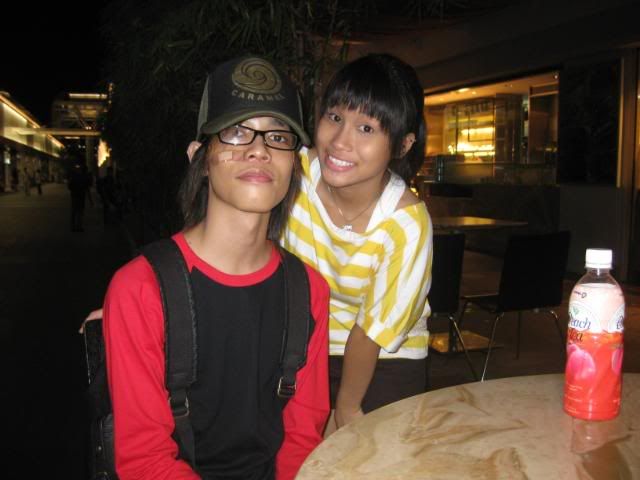 (Bengkhoon,Liping) got extra behind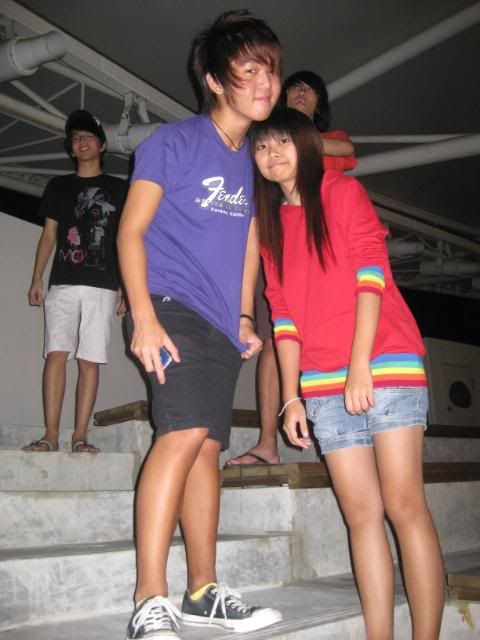 Take 2 also got extra behind LOLs thats me !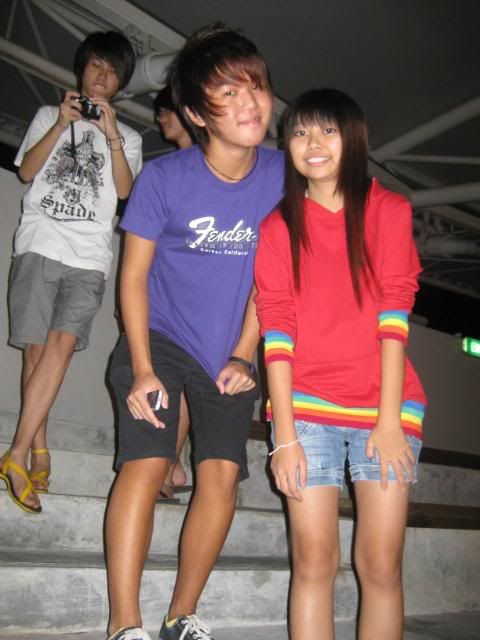 Finally take 3 no ppl haha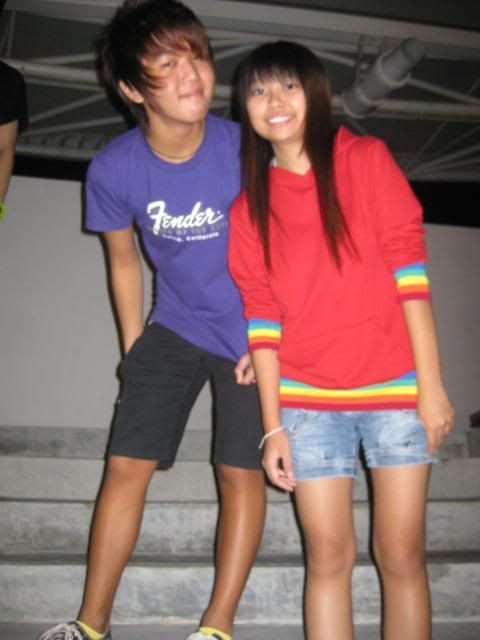 (Hoeyeen, Simyee)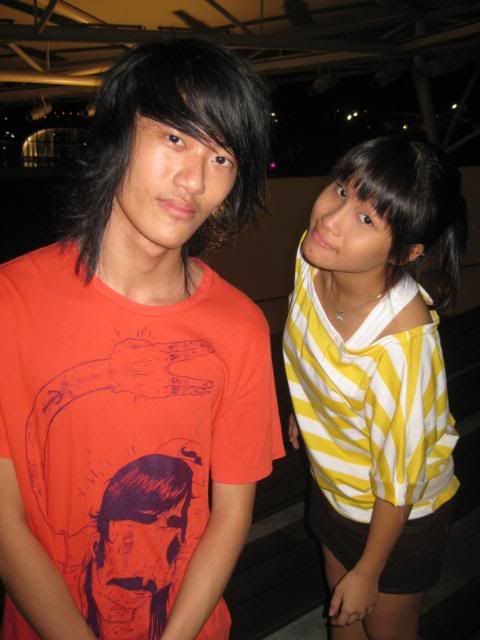 (Simyee, Royston)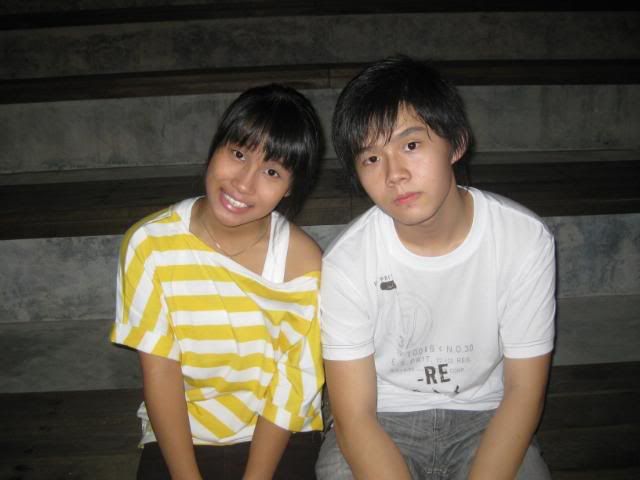 (Yibing, Meldric)
(Meldric, Simyee)
(Hoeyeen, Meldric)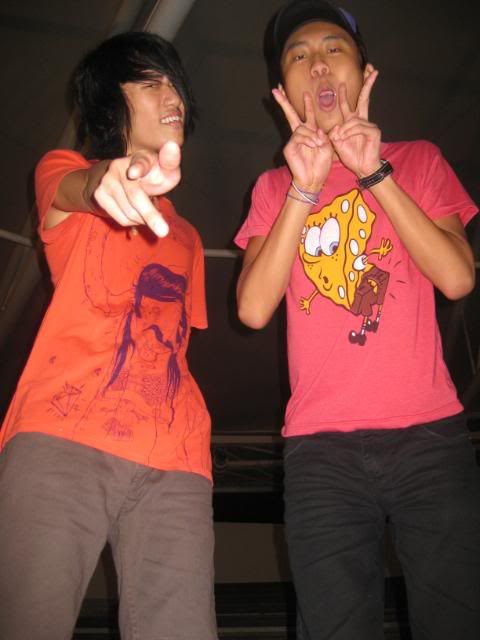 (Bengkhoon, Meldric)
Take 2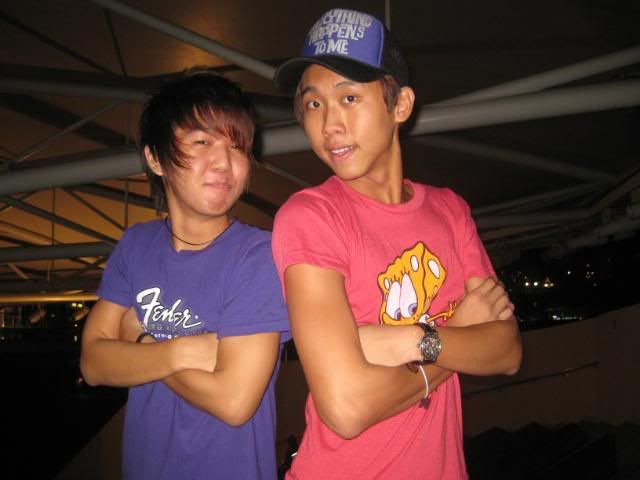 Again ~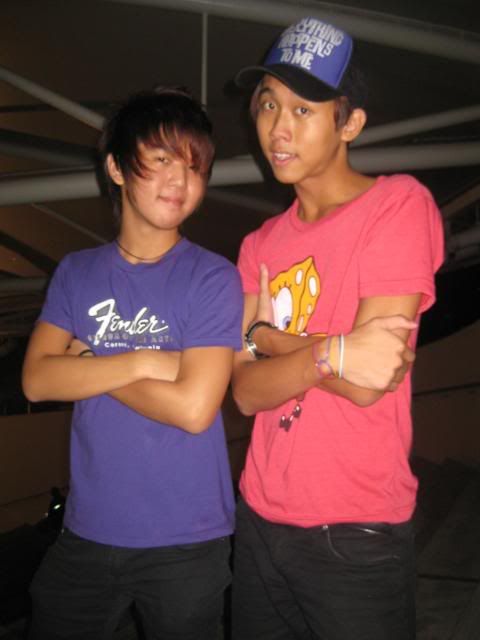 (Meldric, Liping)
(Siya,Meldric)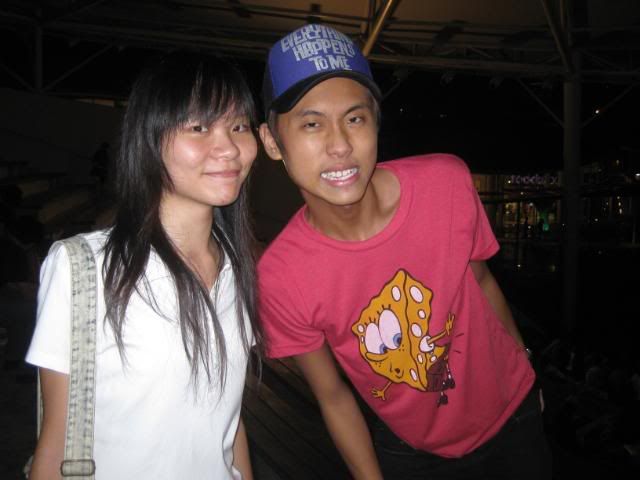 (Me,Jinglong , Simyee)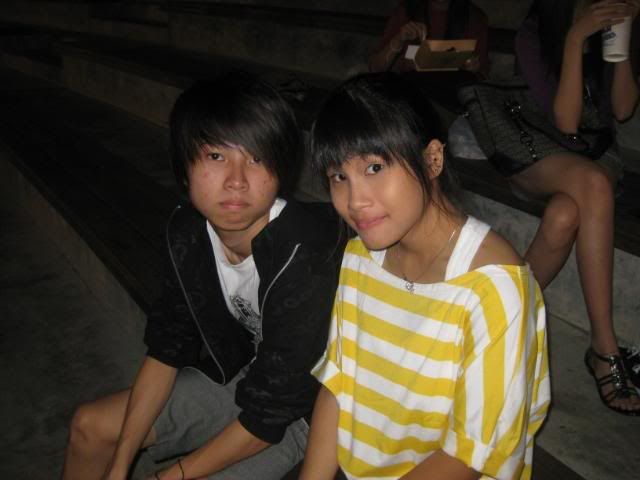 (Junhao, Simyee)
(Yibing, Bengkhoon)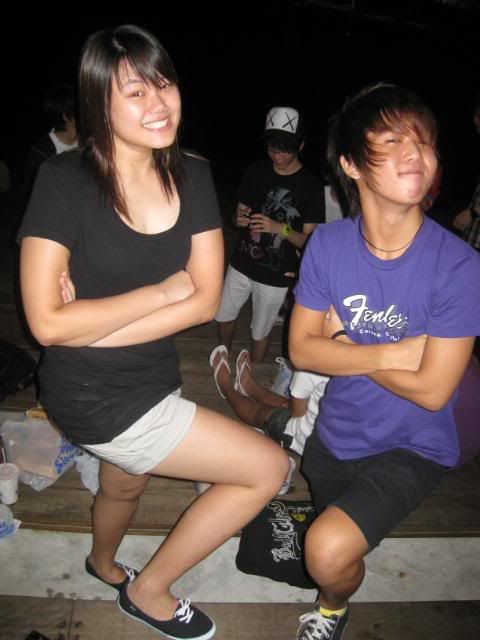 (Bengkhoon, Hanling)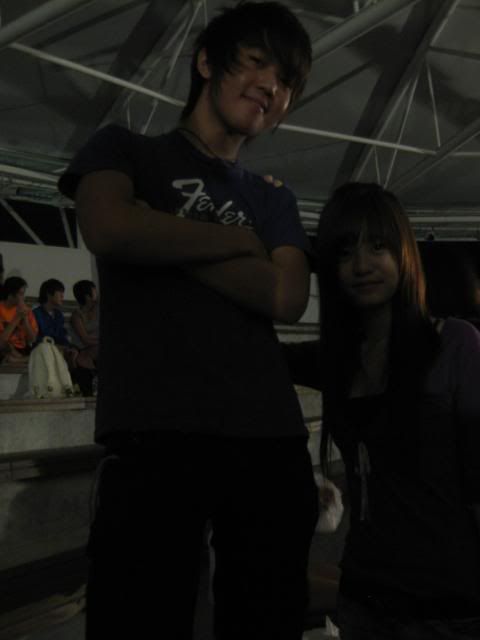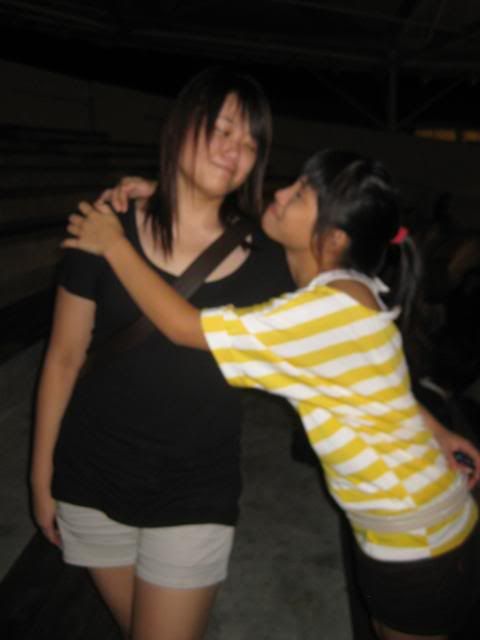 Again ~ ehh by right should be on top haha nvm ;D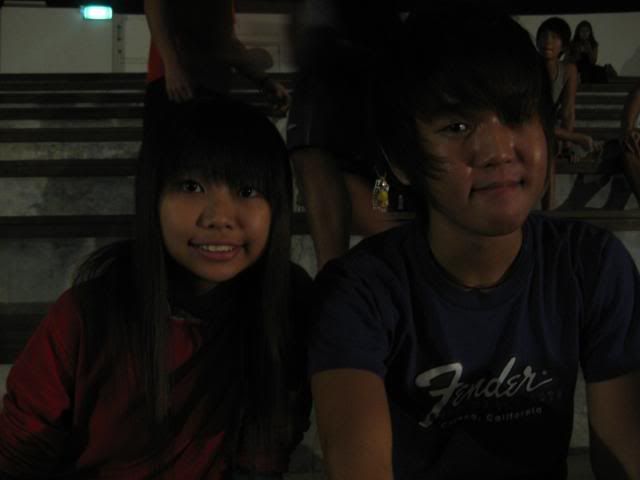 And the Group photos !
FYI: my group = more than 2 LOLS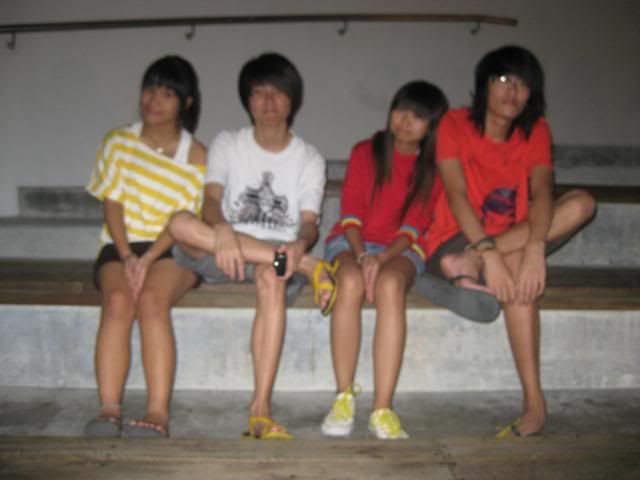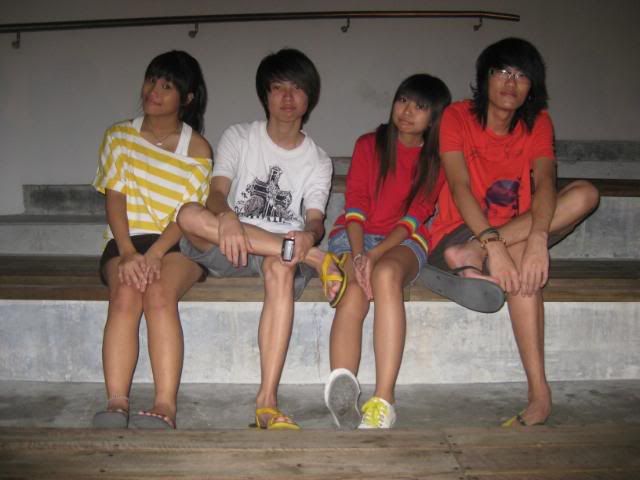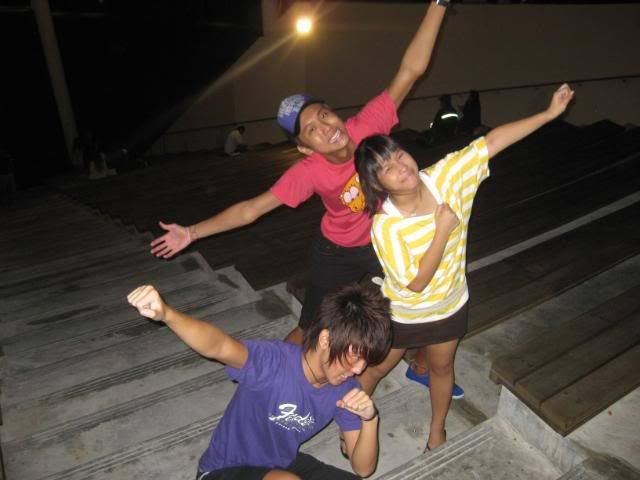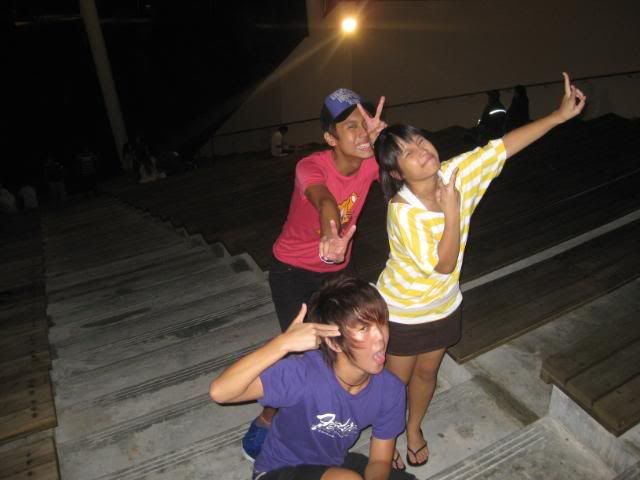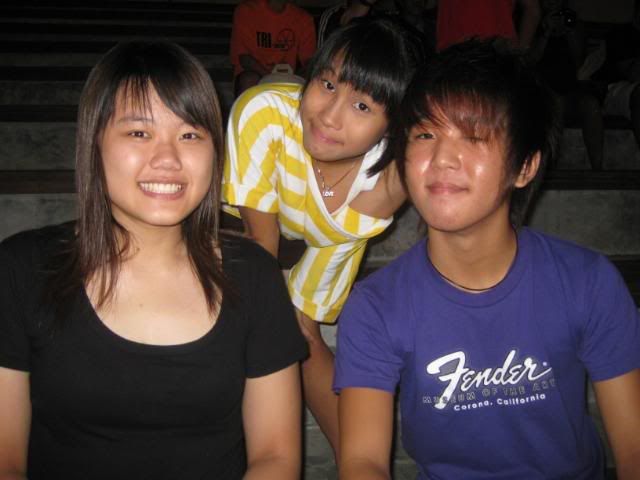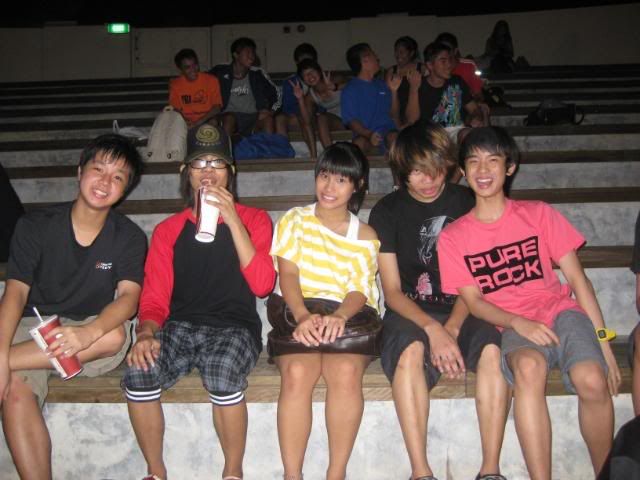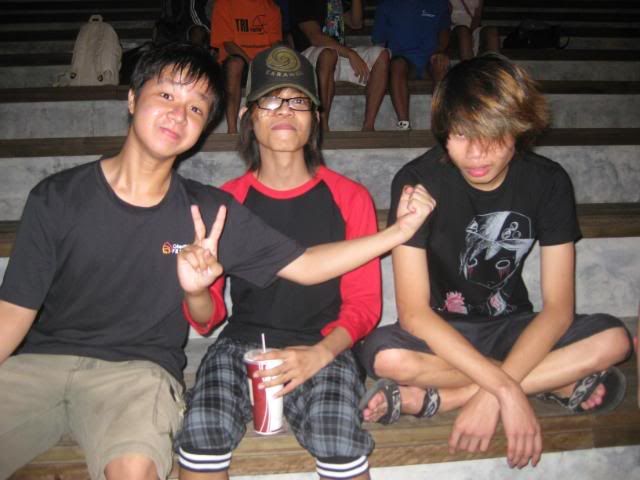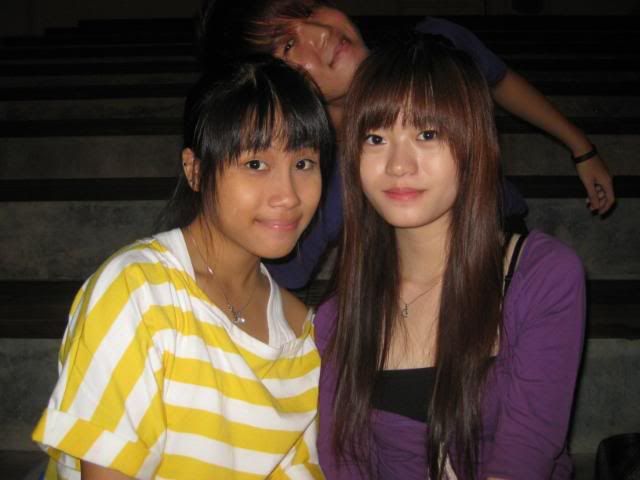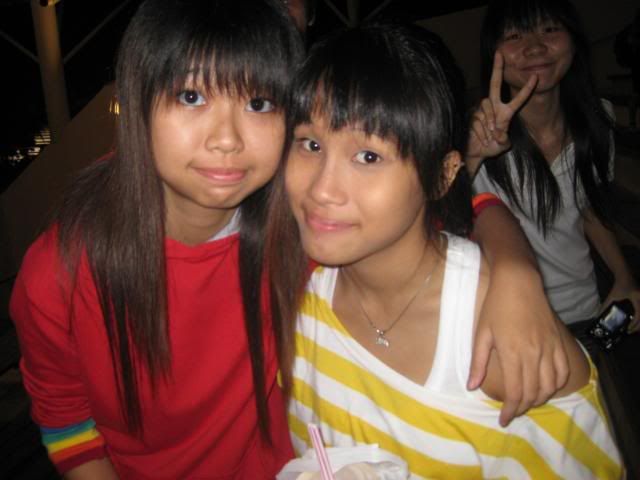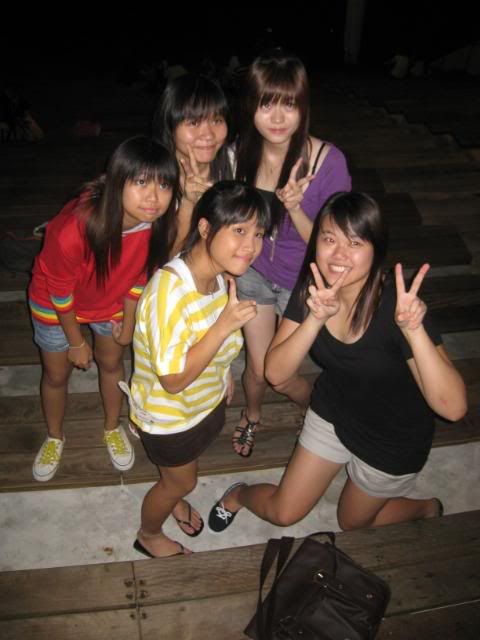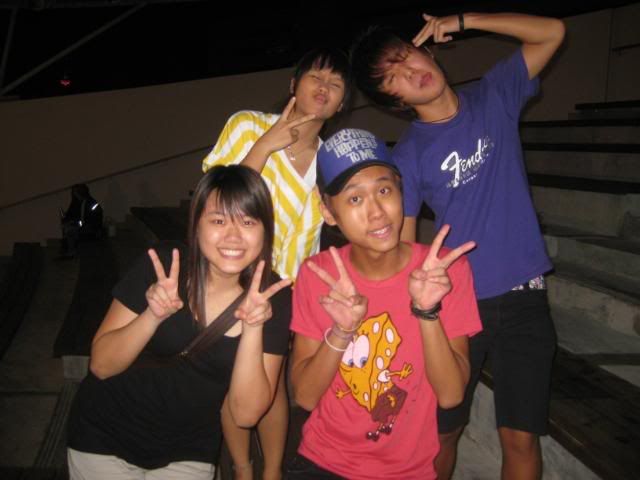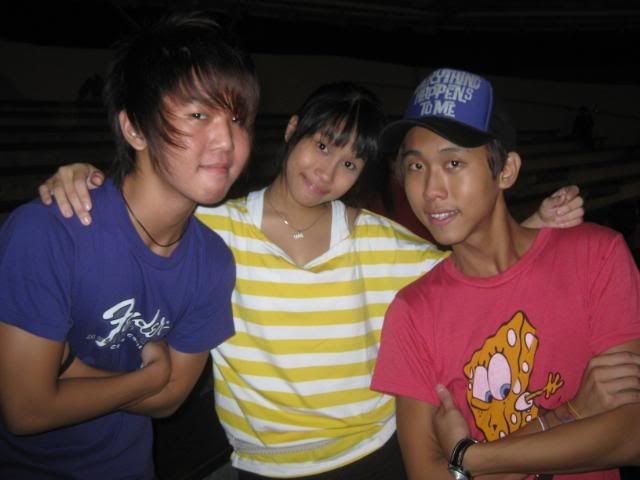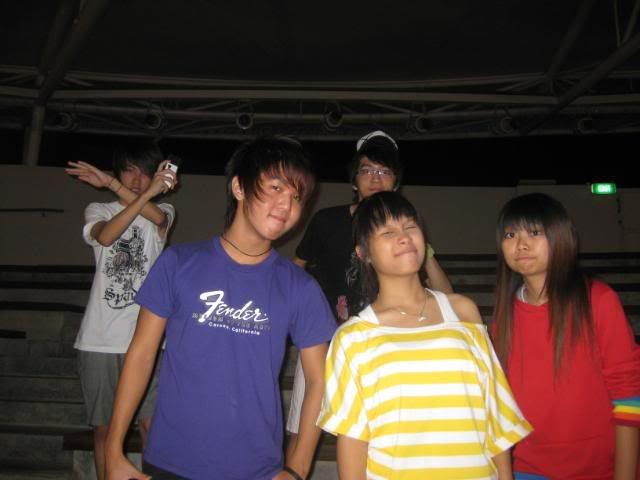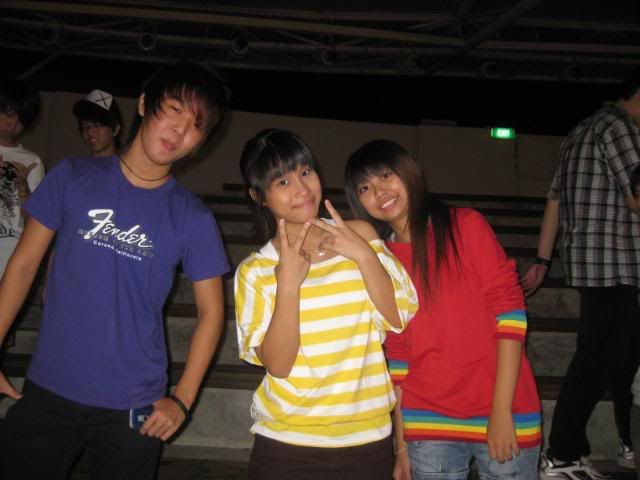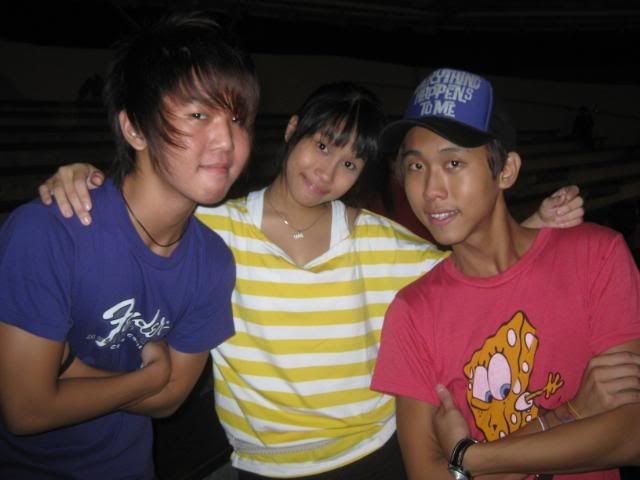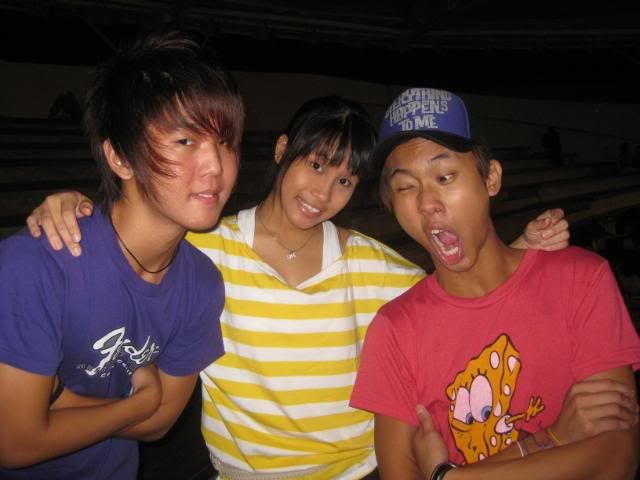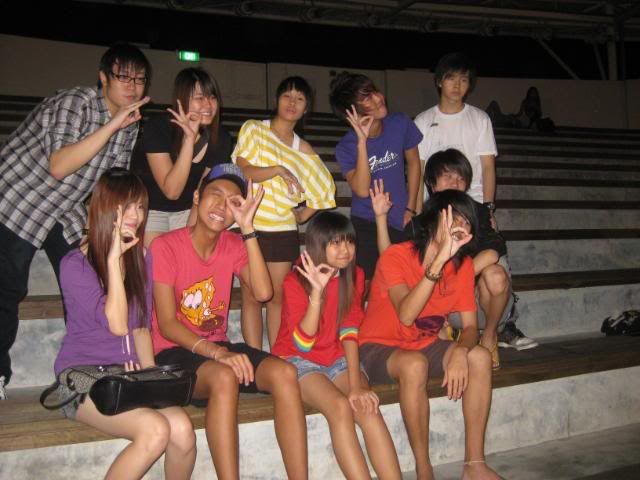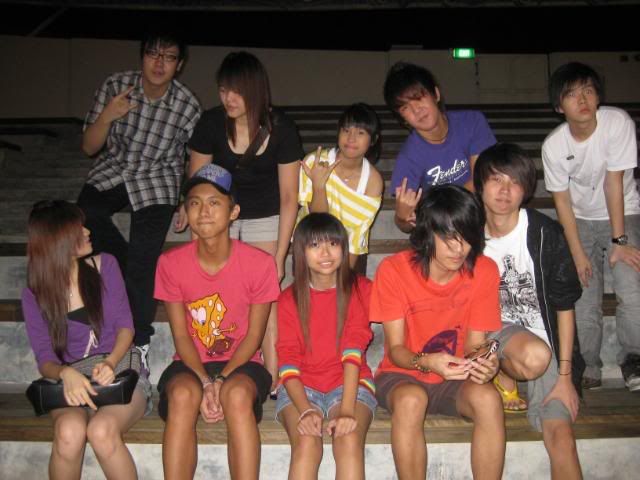 Favourite picture of the day ! (im taking it also , so im nt in it !)
Seriously speaking, It's been quite a while since I had so much fun with them ! thanks my friends !
Anyway, Ytd was my 6th month with dum dum yea , watched the proposal at vivo on saturday~ then she gave me a shirt yea and it looks like this ~! THANK YOU DUM DUM ! haha cute yea i didnt gave her anything except an animated wallpaper yea ;D so that's about it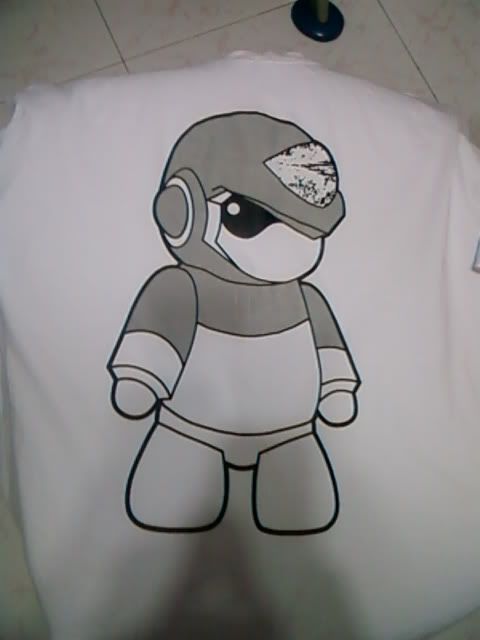 TAG ME AFTER YOU READ THIS POST !!