went holland V for breakfast today .. long trip
haha nvm first time go
wow !! love the rich man thr
ferrari !!! wooooooooooo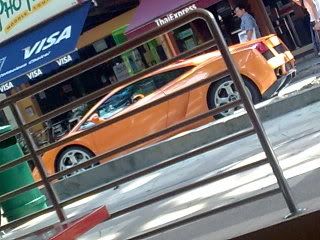 i god damn love it the engine so loud
that car move slowly between the shop n everyone follow his direction woo !!
this red one also damn swee n one thing the lady in this car dua pai sia
need the guy help her open car door after he park lols
after that went home slack at home until nw haha
i am just too lazy to study
tat's all for today !...
taggs...
simyee,, eeee study seh sure bo !...
xiang, i like leh wat can u do =p=p
siLin, haha yea y u say out my block number !! walao curse my hse gt thief is it !...
chewcheryl,haha u ownself say u dumb nt me ah ! haha u 2 jiayous !