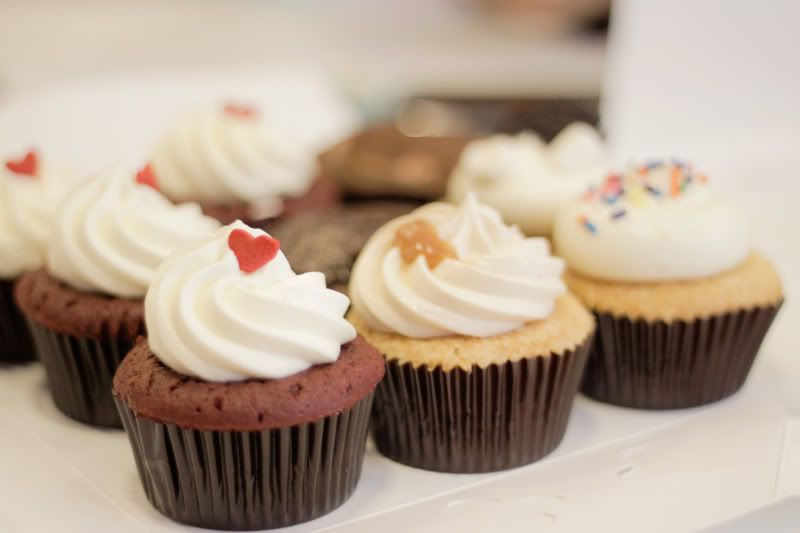 Recently Cupcakes become the in thing to have huh ! You probably heard about the colourful design cupcakes by Shiberty but do not forget the classic simple cupcakes ! I was glad to be invited to taste the cupcakes by BakedbyLace !
"

The true test of a good cake batter is the texture of the cake after it's cooled down from the oven.
Many cakes can taste softer warmed, which is why many places outside re-heat their cakes for awhile before serving it! "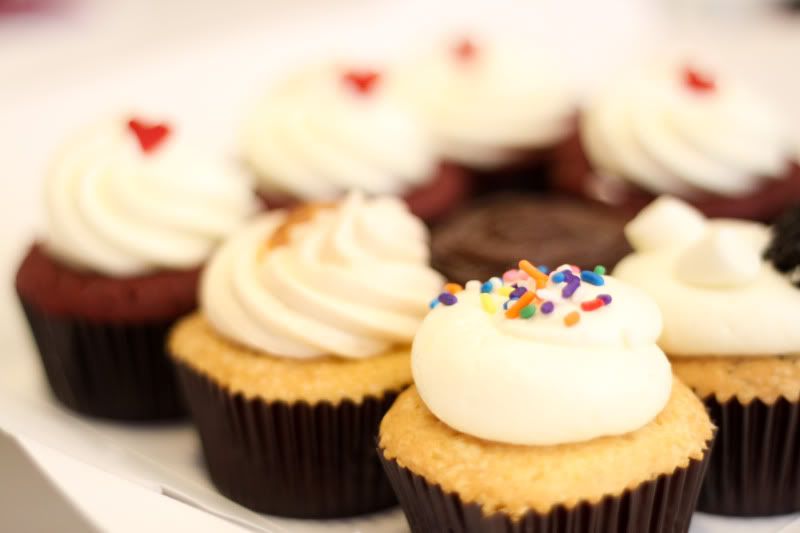 Classic Vanilla Bean :
Made using real vanilla beans in both cake n frosting
The Classic Vanilla Bean is a must try for the vanilla lovers. Personally I am not a fan of Vanilla but I must talk about the vanilla that it does not taste too creamy in fact it comes with a mild butter taste and the cakes were delicious ! It's a little bit soft though as I prefer firmer cupcakes :)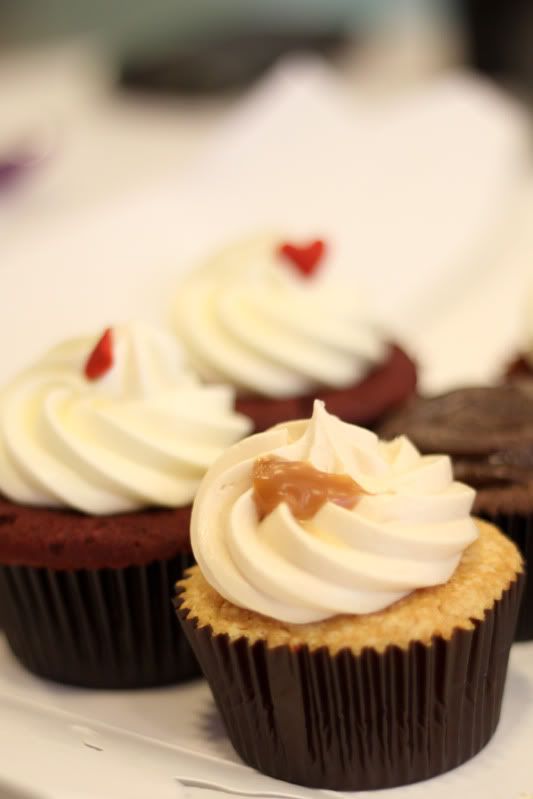 Salted Caramel :
A vanilla base cupcake topped with salted caramel frosting, a drizzle of caramel & flakes of sea salt
The topped salted caramel taste just nice with the cake. you can feel the equal taste in your mouth not too salt and the cake does not cover over the taste of the caramel ! Caramel lover will love this !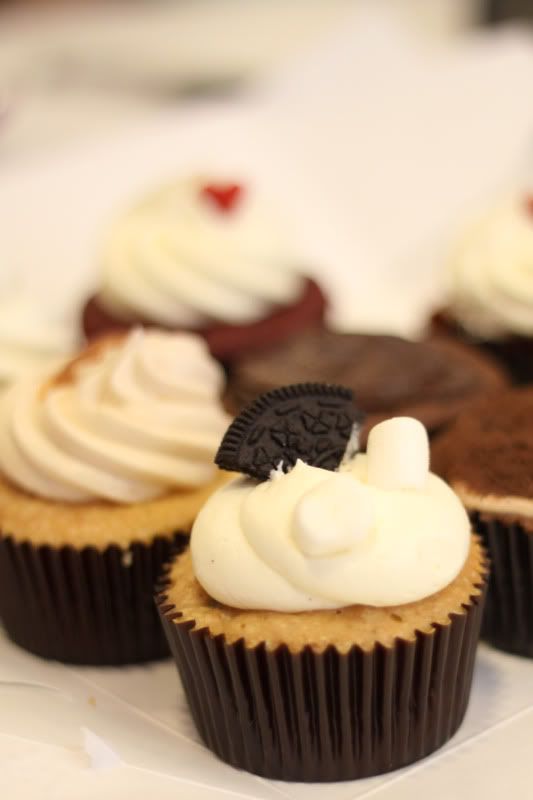 Cookies N Cream :
Madagascar vanilla bean frosting atop a cupcake full of oreo bits!
This was said to be popular ! Oreo bits was added into the cupcakes ! Every bite you would feel the Oreo with the cakes. The Oreo was overwhelming though making the cake lose out to the Oreo , but for strong flavour customers this is okay.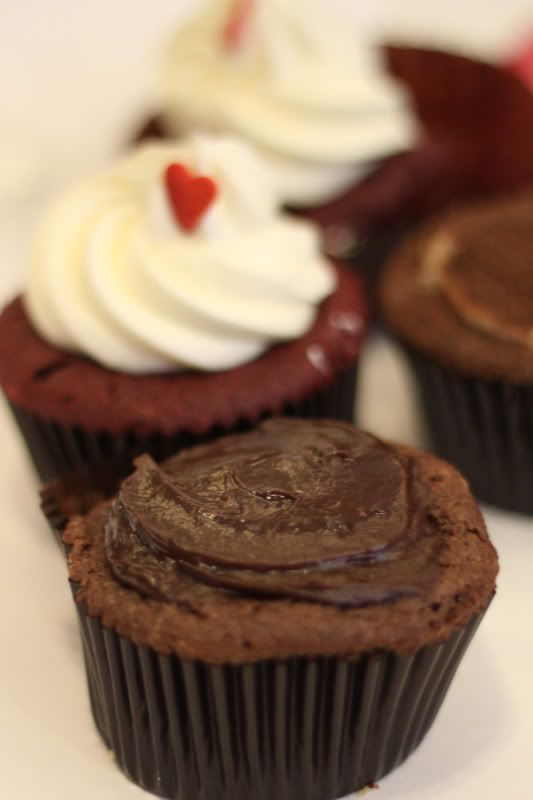 Chocolate Fudge :
A chocolate cake with a chocolate fudge topping!
Chocolate cakes lover ! This is a must try ! Chocolate fudge topping on top ! This is great for people who love chocolate. I think it was a little too sweet for me but it was delicious ! I would definitely eat this with a cup of iced water with me haha ! I love chocolate cakes more than normal cakes !
Milo :
A chocolate & milo cupcake
This cupcake remind me of Milo Dinosaur ! Milo powder added on top of the chocolate cake ! Personally I feel that this is a very challenging cupcake. Firstly, milo powder melts in your mouth. So When you have the first bite. You will just feel the milo and after that it's just the taste of the cake. This would be a lighter choice than the chocolate fudge which is sweeter !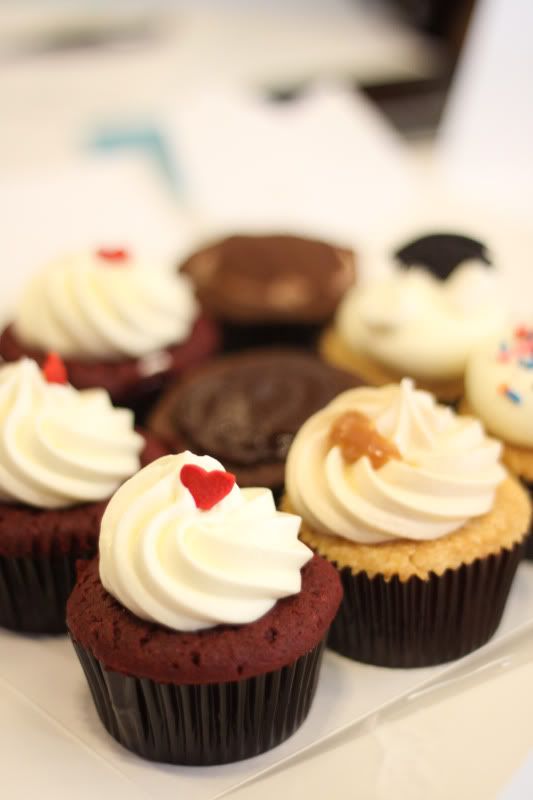 Red Velvet :
It's a tender and fragrant cake base made with the addition of some valrhona cocoa powder, red colouring & acid (vinegar), which reacts well with the leavening, and is topped with a cream cheese frosting!
A very nice fragrant the moment you hold this cake up to your mouth ! The sweet little heart on top of the cake makes you can't resist ! My first time eating red velvet ! I think this is the best out of the many cupcakes ! the fragrant with the cocoa powder just matches that well in your mouth. Strongly recommended !
"

I also use only premium ingredients for the flavours to shine through and everything is hand made- from lemon curds

to caramels etc "
Pricing: $3/cupcake
Popular flavours: red Velvet, Salted caramel, peanut butter chocolate, nutella, devil's food, cookies n cream, Espresso, Baileys!
Orders: Usually a min. order of 15 cupcakes
She also conduct bake sales regularly with a collection point near my school at Raffles City (typically, once-twice a week!).
During these bake sales, there are no minimum orders & announcement of the details/flavours is available on the facebook page.
Special thanks to Calvintimo & BakedbyLace