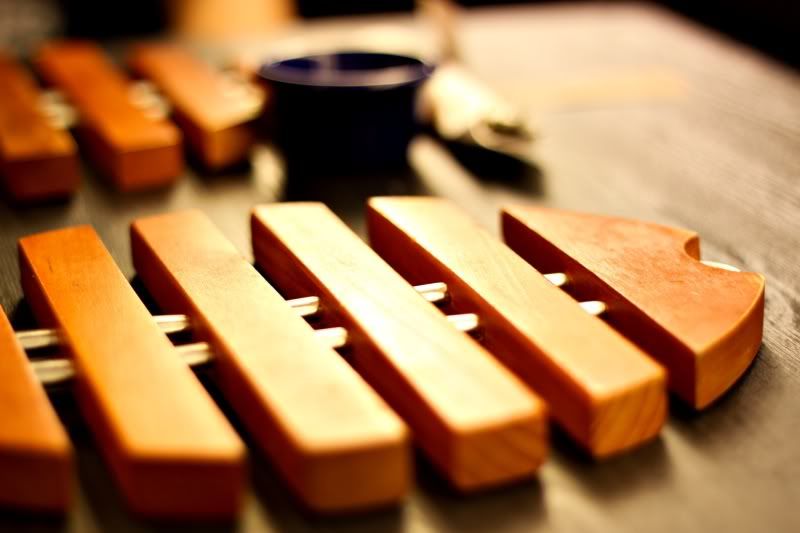 Needless to say, You guys should know what is Fish & Co ! For this Valentine, They have come out with a special set for couples !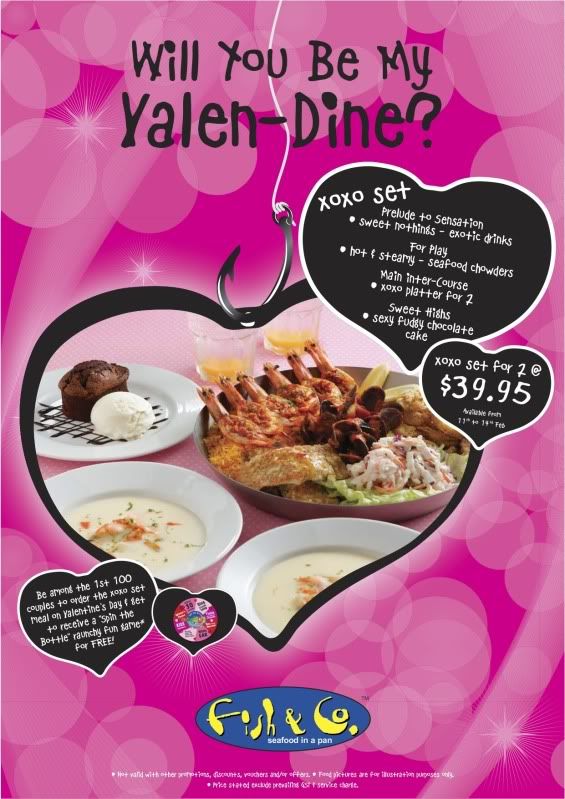 This is what they are offering you !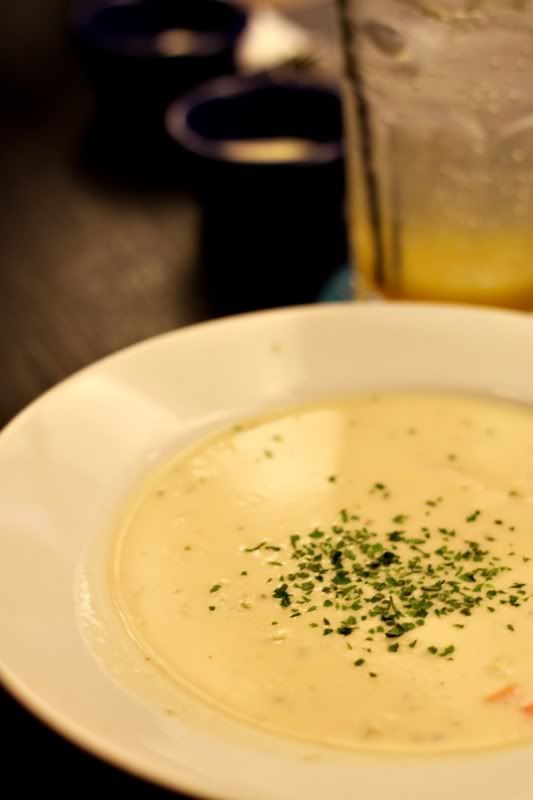 Seafood Chowder I cant comment because this is a fish chowder , I got no idea why they gave us that instead but it was average nia.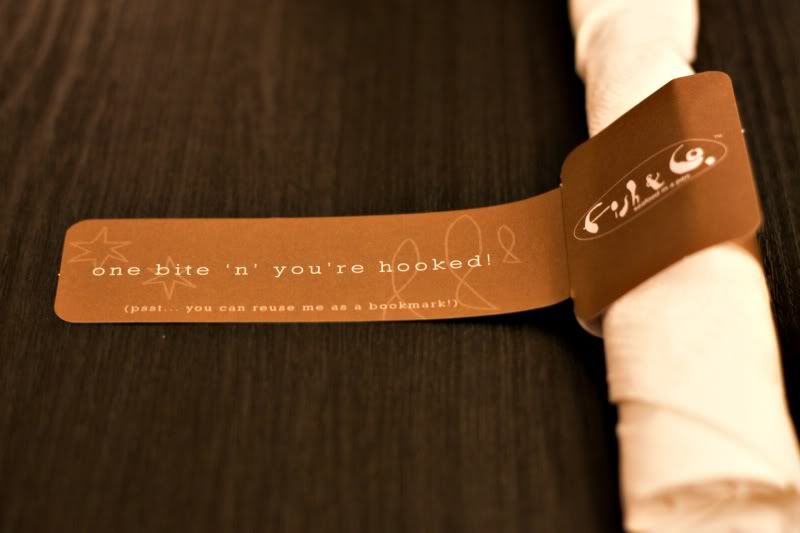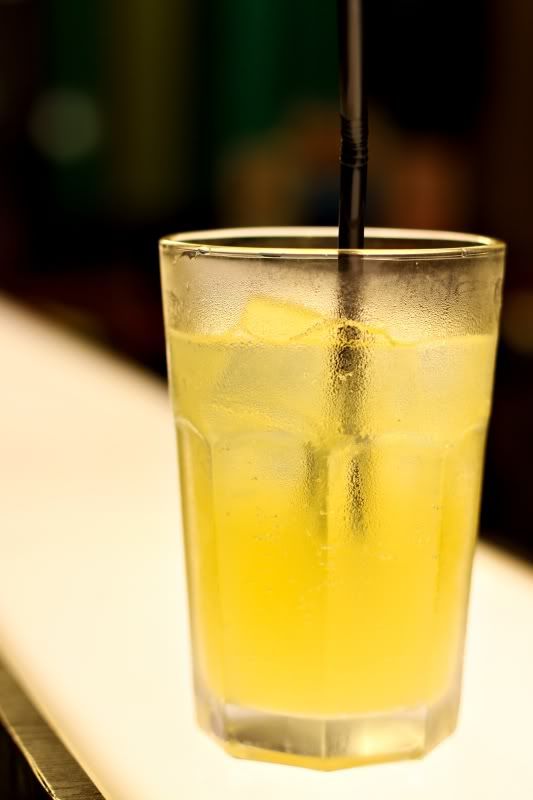 Special Drink Pineapple Soda alike drinks. Nothing Special I would say But it's still nice.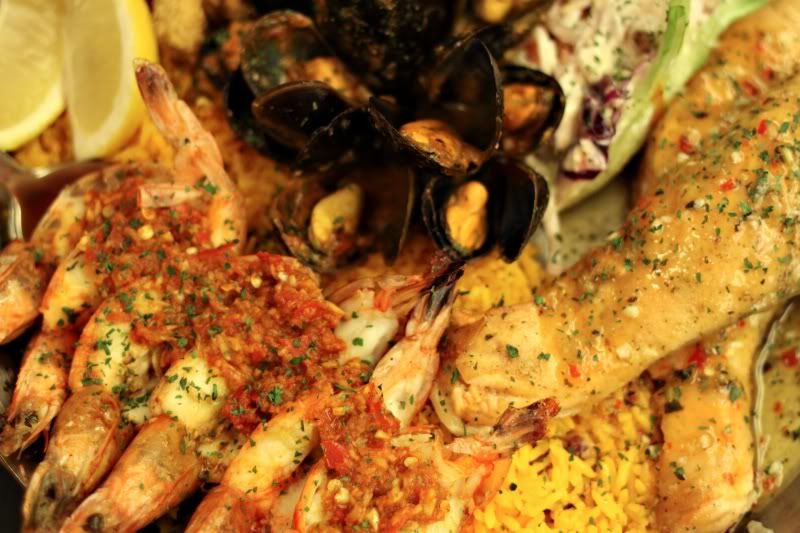 Main Course Seafood Platter Consist of Prawn, Salmon Fish, Mussels and Fried Calamari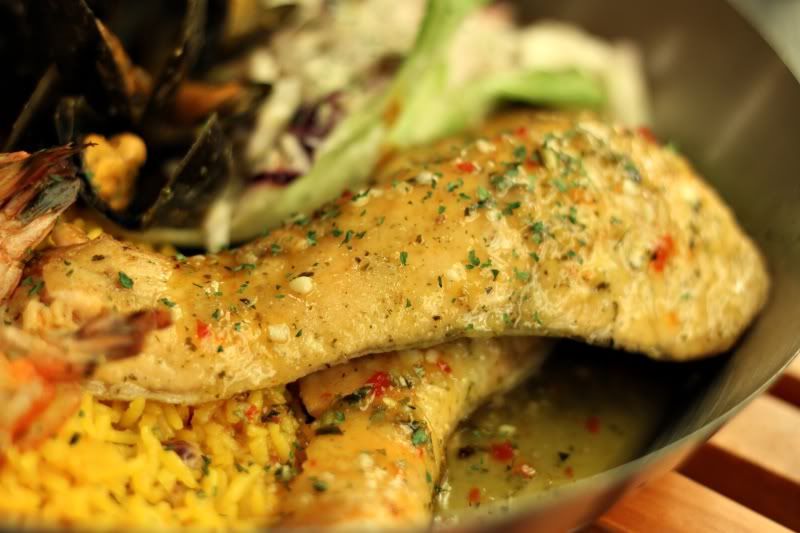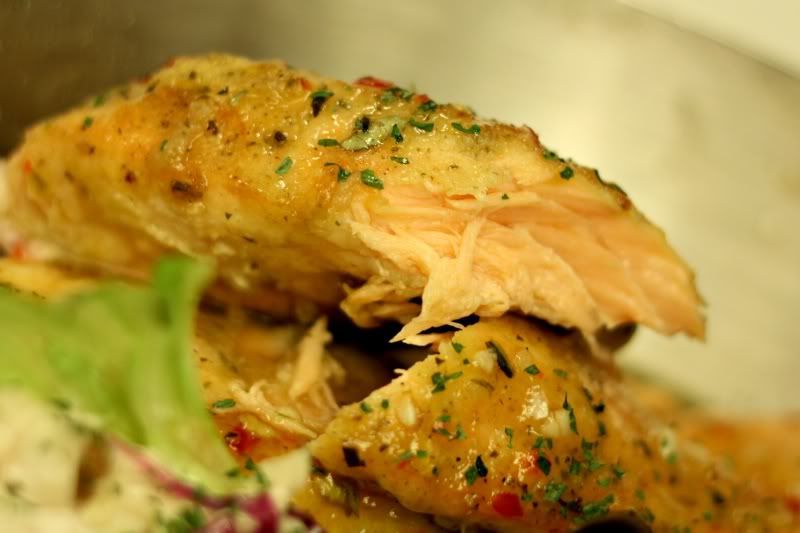 The Crispy
salmon served with spicy mango vinaigrette ! This is the best of all ! as it should be because it's named FISH & Co? It was fresh, soft and the sauce they used brings out the whole flavour of the salmon !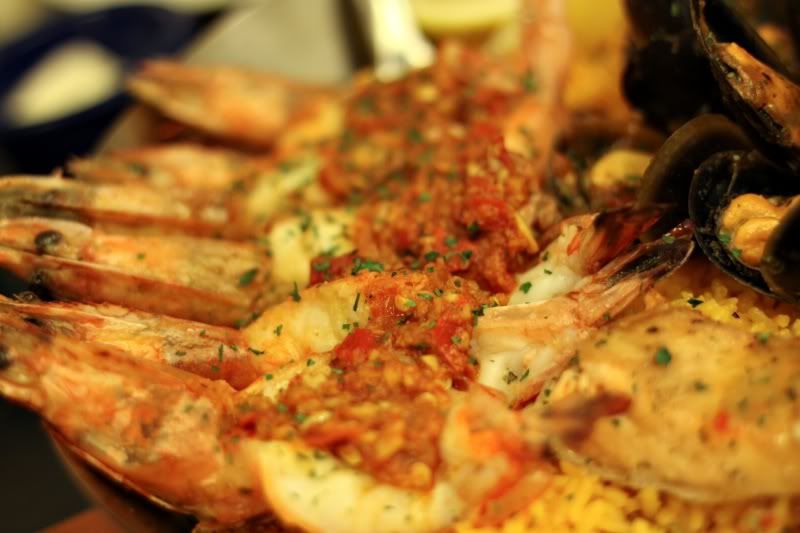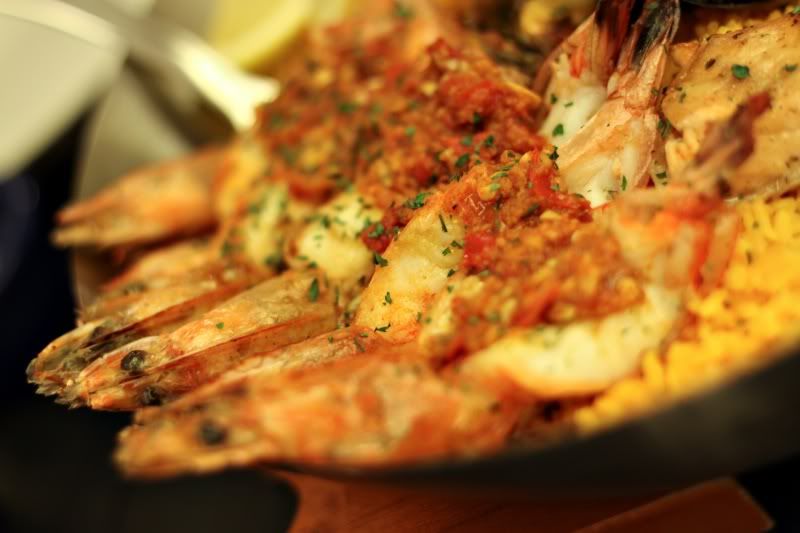 Next the
grilled peri-peri prawns, I would say the prawn taste not too bad ! As usual the sauce was great, the spices is like those used in Indian food , It was very strong in flavour ! Recommended definitely for heavy flavoured tongues !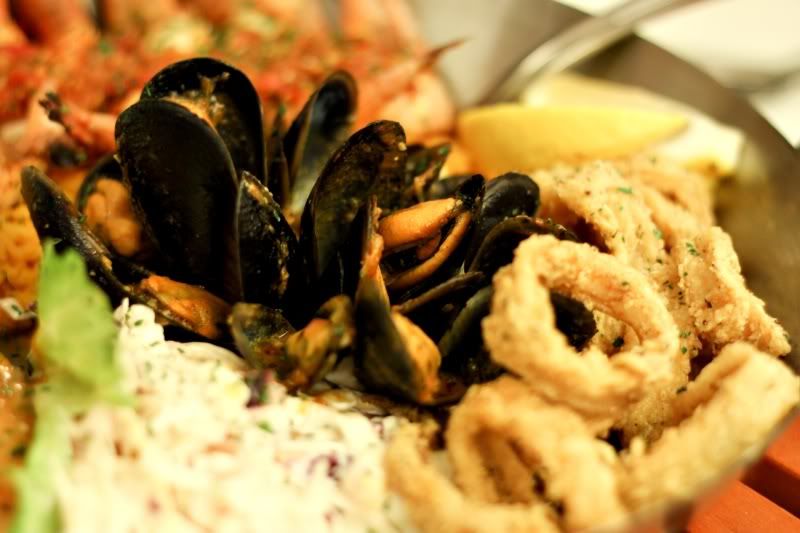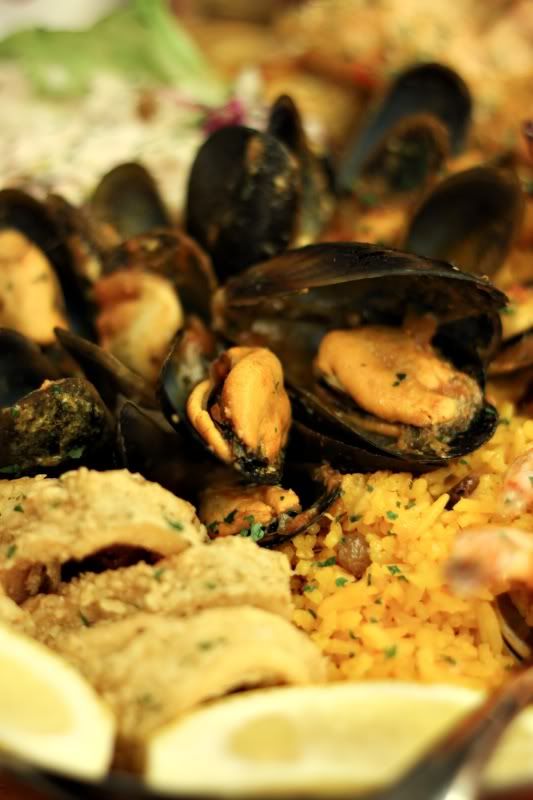 Lastly, the
fried calamari coupled with blue mussels in tomato & pesto sauce, Fried calamari , needless to say, it's in the all time menu. But the mussels was not very good.
Not being a fan of mussels , I have tasted quite a few before, this was tasteless, dry, and "hollow" Not chewy at all. I describe the mussels like a spare tyre? like Lao Hong You know? Looks like it filled with alot of things inside but is all air. when you bite, It's just like a needle poke into a spare tyre and all the air comes out ! They had gotta improve on the mussels for sure !
They had a
bed of paella rice as well ! Great as usual ! sweet with some raisin in it ! :D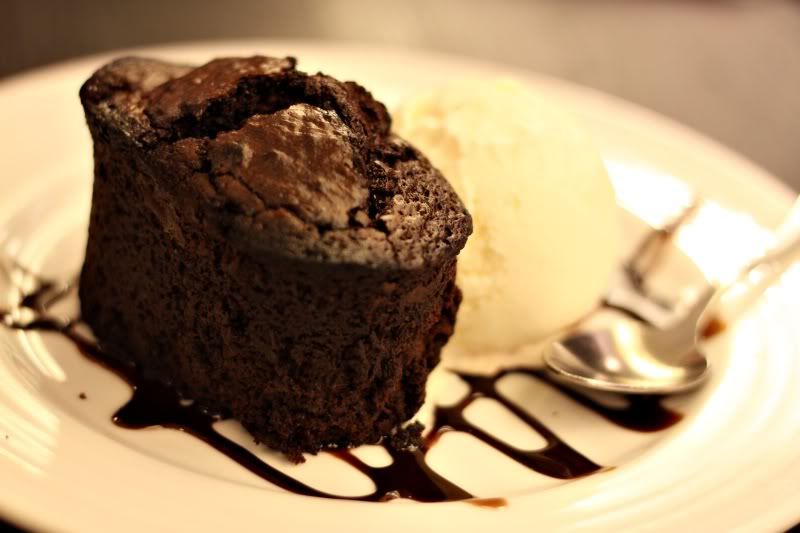 Desserts ! Rather normal, I would go for a lava choc cake instead. But The chocolate fudge cake was served hot which luckily they did because it tasted nicer ! other than that it's just another vanilla ice cream scoop beside it.
In overall of the valentine menu , I would recommend you to try it but not too high expectations on other stuff other than the fish and the prawns ! On valentine day itself the 1st hundred couple will get to spin this thing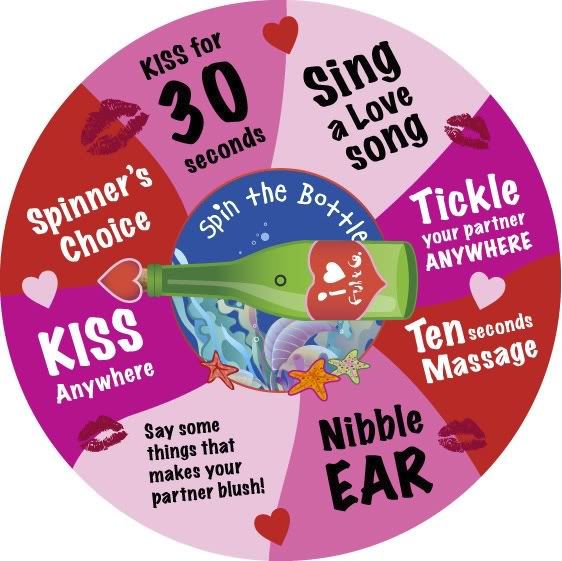 to get a Free Limited fish and co pouch !
This Valentine special Starts from today onwards till Valentine day ! Wishing all Couple a early Valentine day ! :D