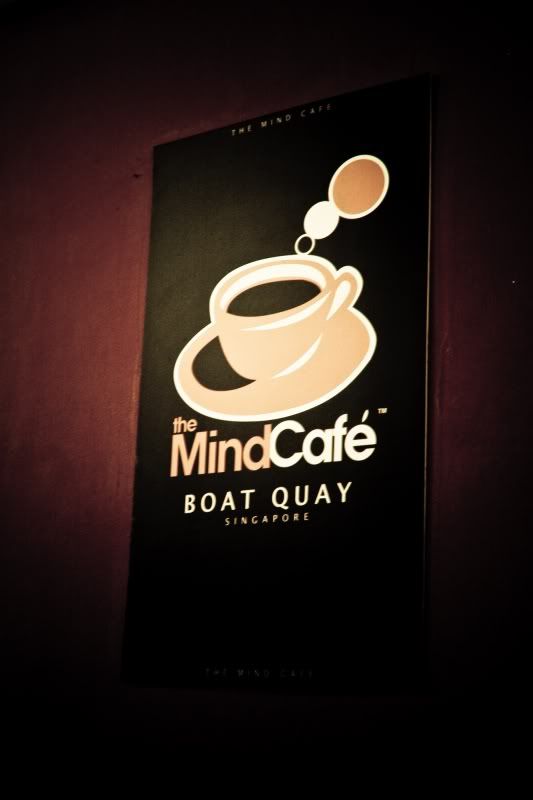 Mind's Cafe Located at Clark Quay, a Concept cafe where restaurant and board games combines. You get to enjoy unlimited play of varieties of card and board games while dining in the cafe.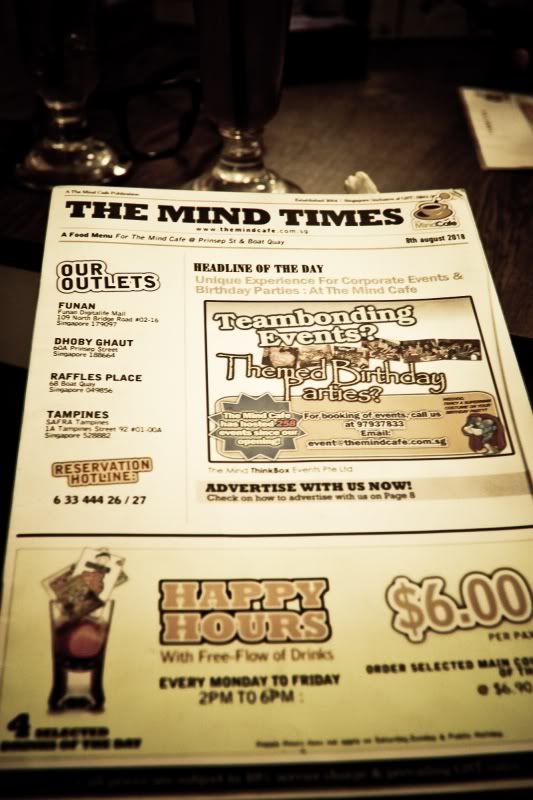 Main courses with free flow of 4 drinks available + dessert provided as well !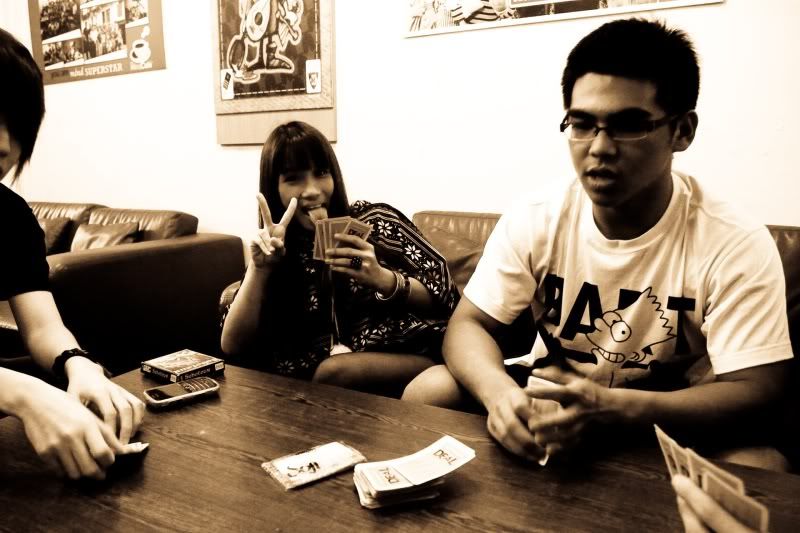 Finally get to meet up Sebas , Mike, Kevin , Simyee and Meldric ! <3>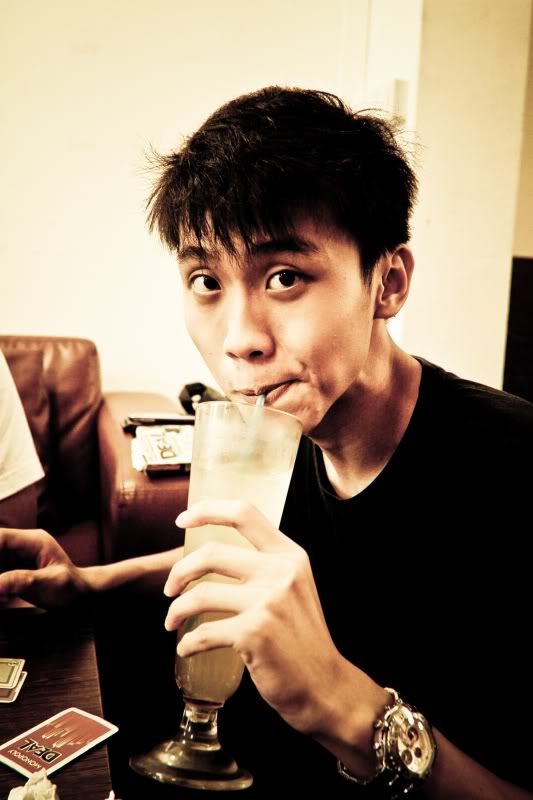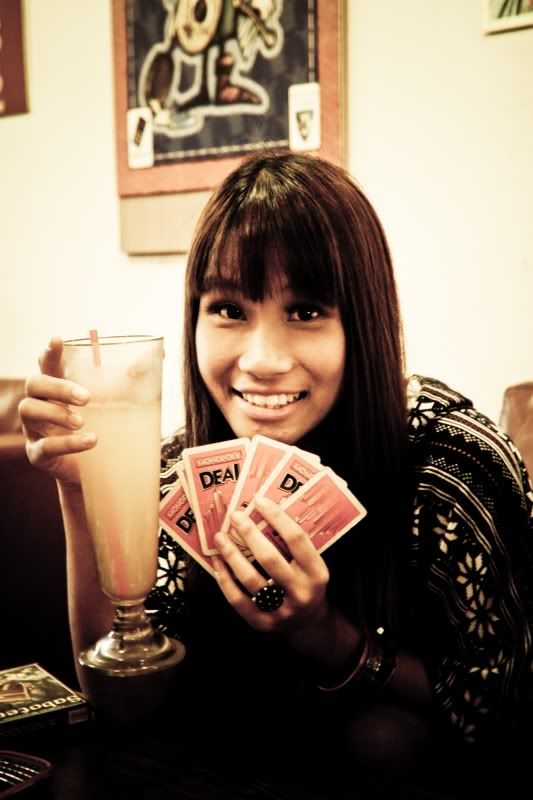 Started With Monopoly Deal !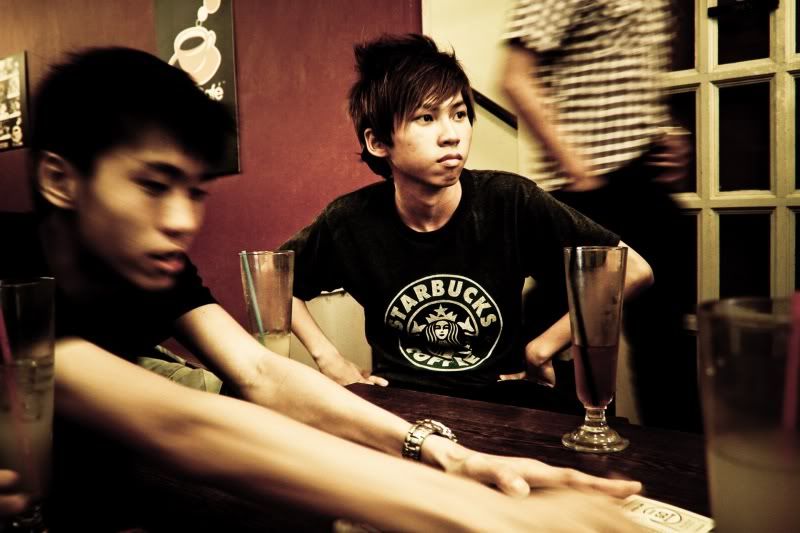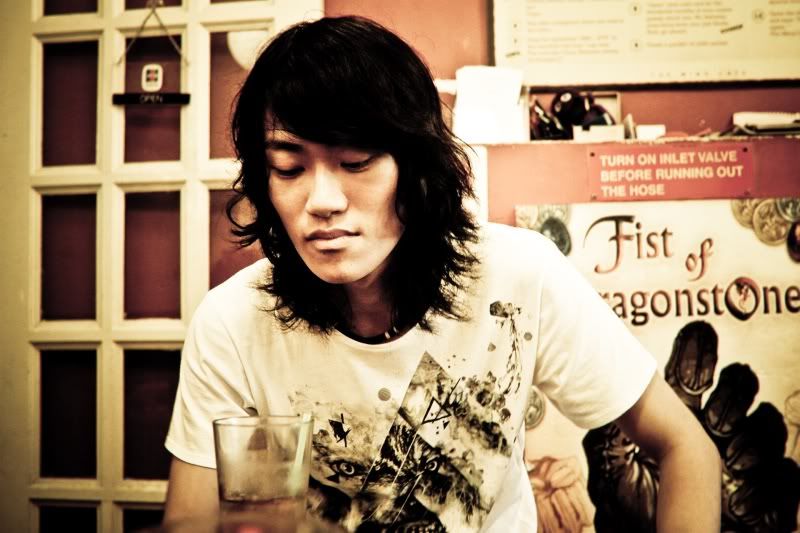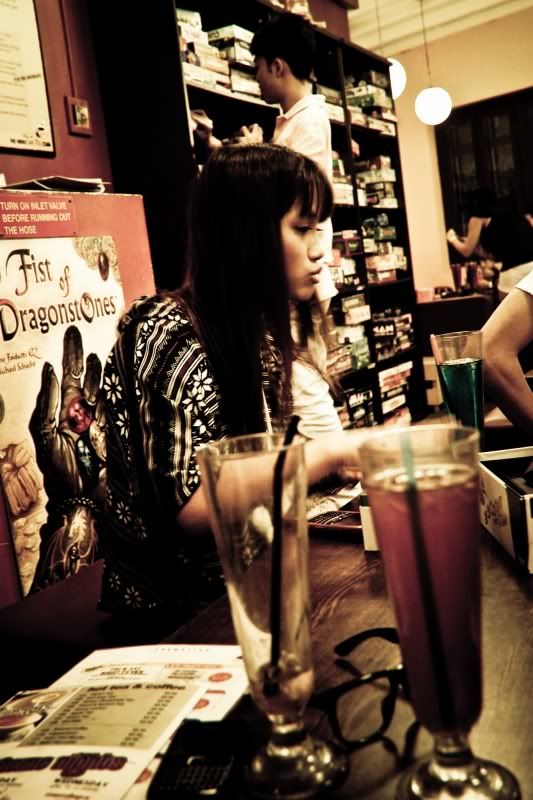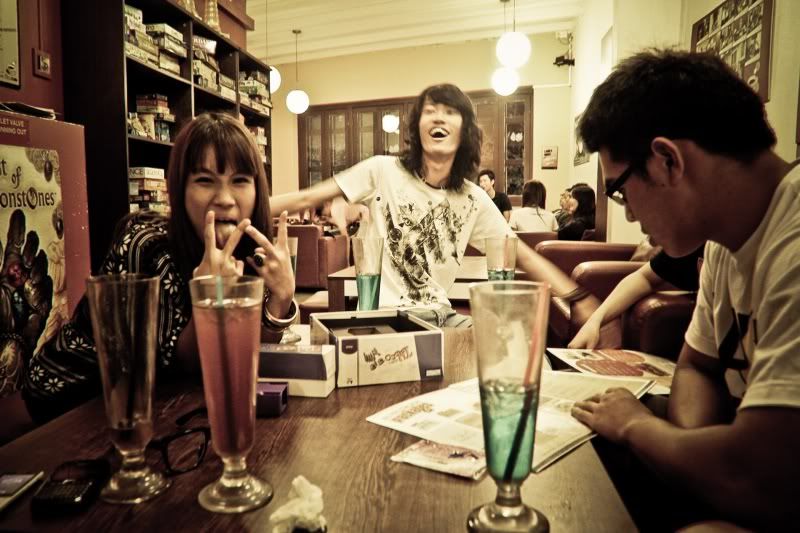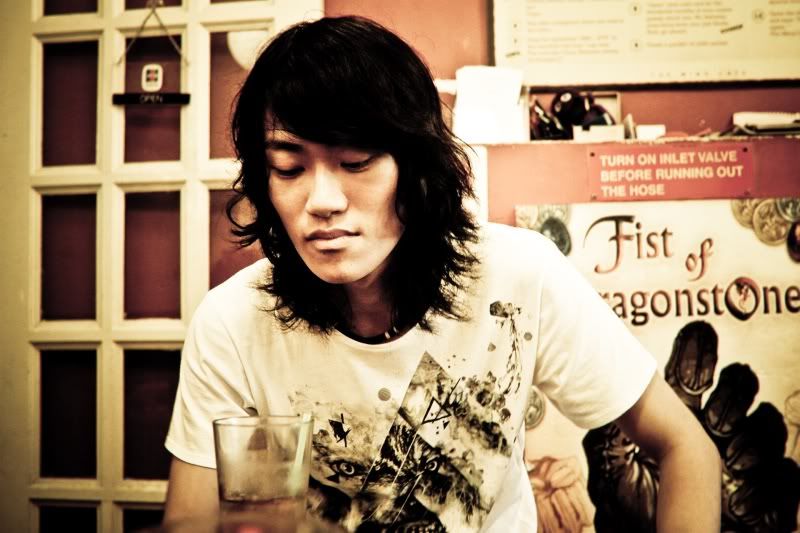 Simyee reading dirty mind book ! so focus hmm...
Then we played taboo !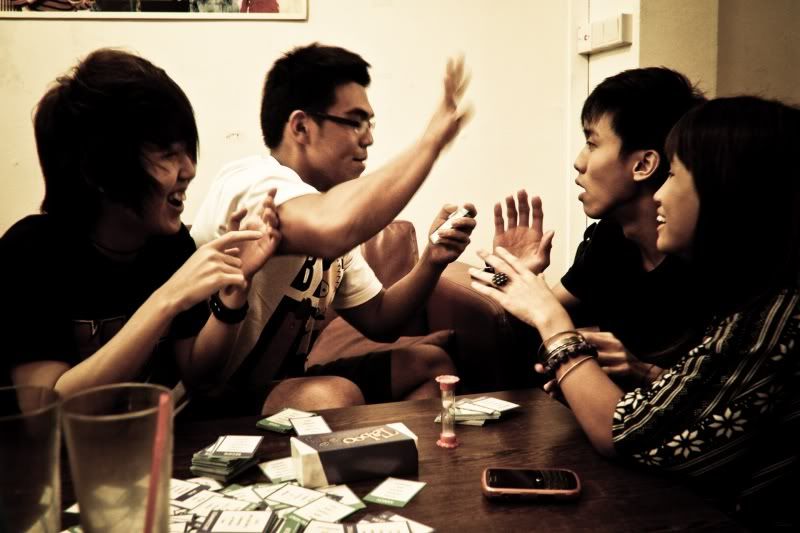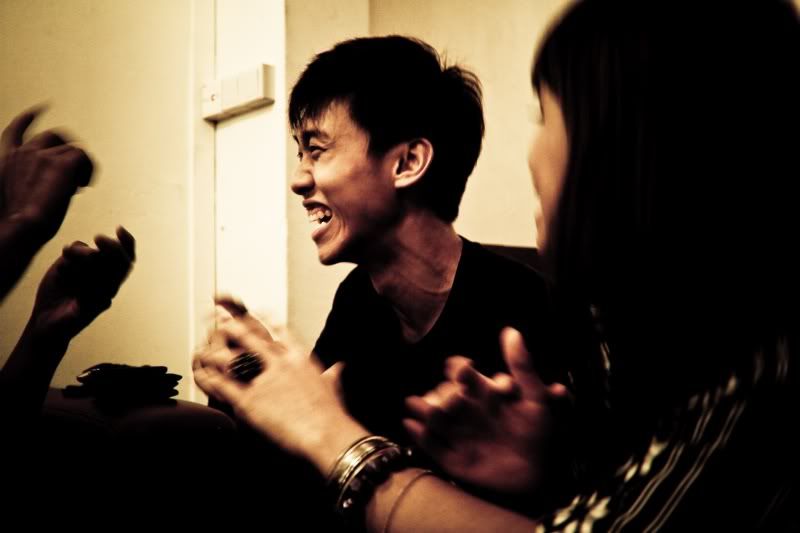 Damn funny lolol ! we tried to stop each other or distract each other to make the time pass faster so they answer lesser to avoid the punishment !
after which we had dessert ! I had oreo crunch !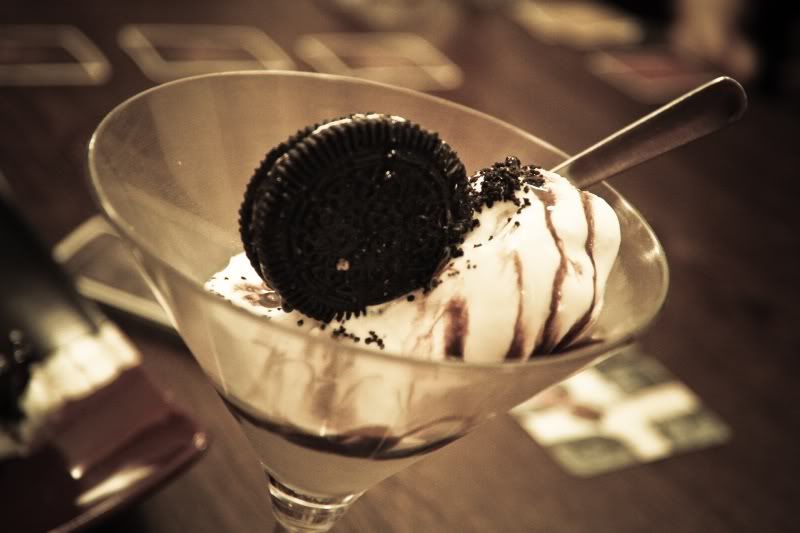 so is mike and kevin, while simyee had mango dunno what then meldric had apple crumble and sebastian had chocolate dunno what also lol !
Then we went off after the cafe's operating hours.
Took photos !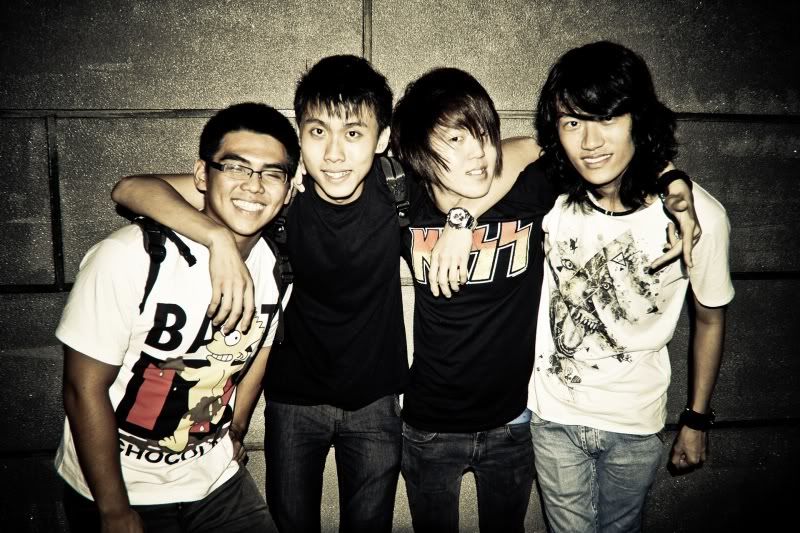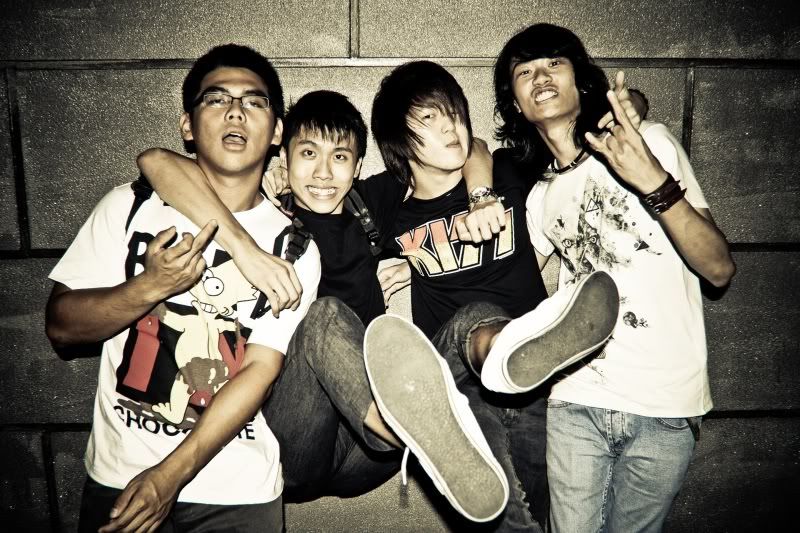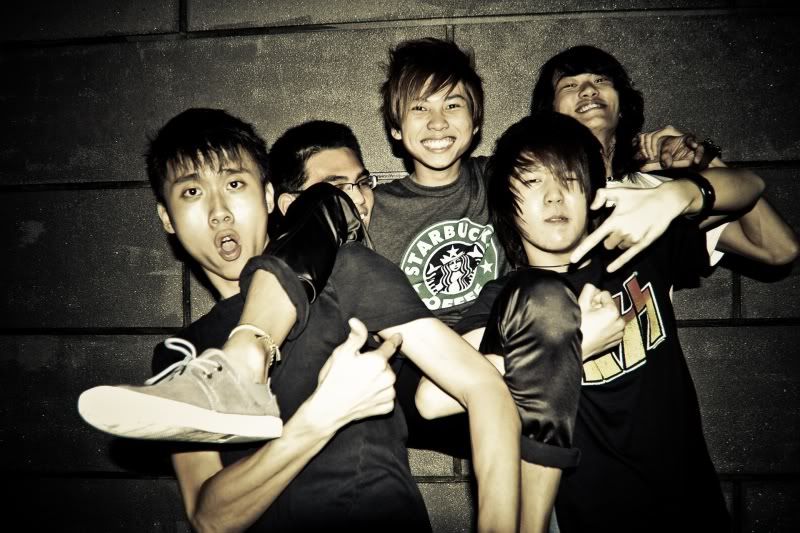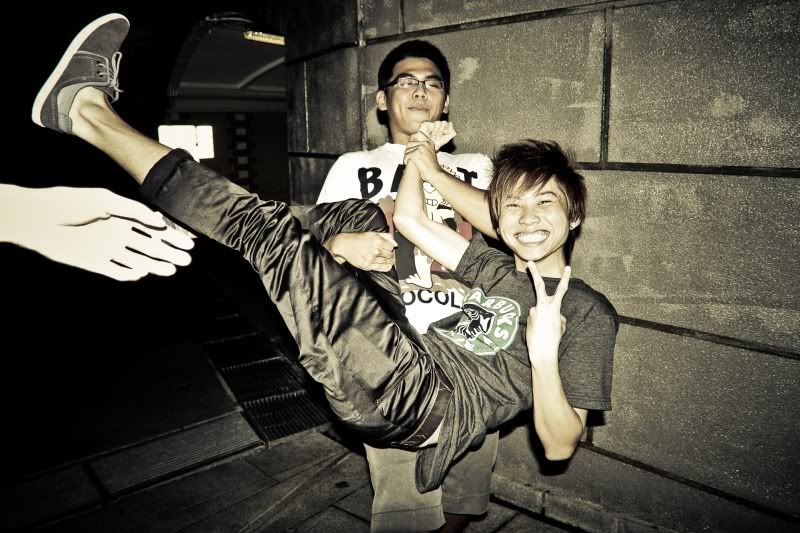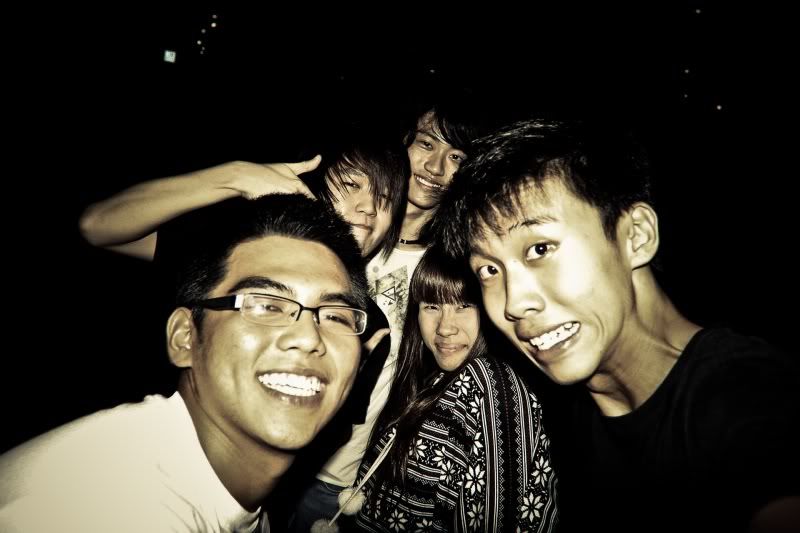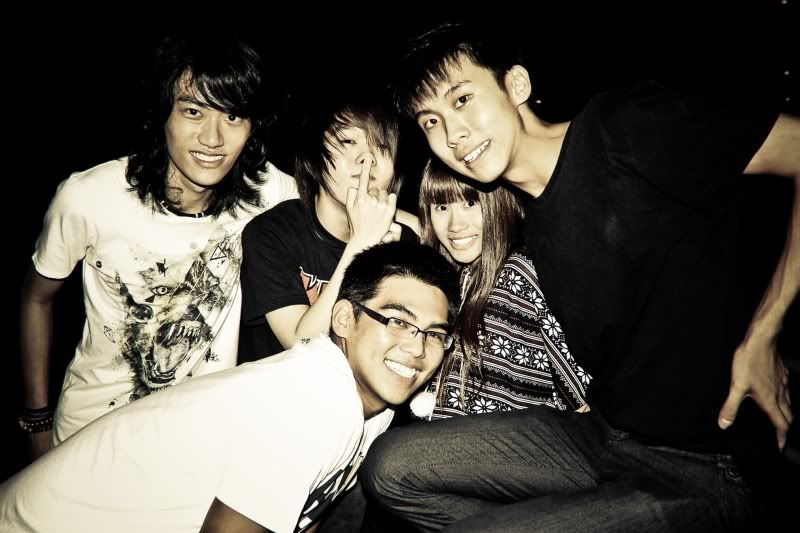 Enjoyed the day so much ! See ya guys soon :)