I was given the opporturnity by Eevon from OpenRice.Sg to have a shoot / makan session. Had a nice time meeting the adults LOL ! As usual Im very quiet infront of strangers yea ! Didnt talk much. Wanted to do some shots, But I dun dare to approach them to ask them to pose haha :(
Challenge to me again ! bloody Mirrors spoil my photos a lot uh :( Luckily found out how to tackle but still it was a good experience to me :) Photos time ! muahaha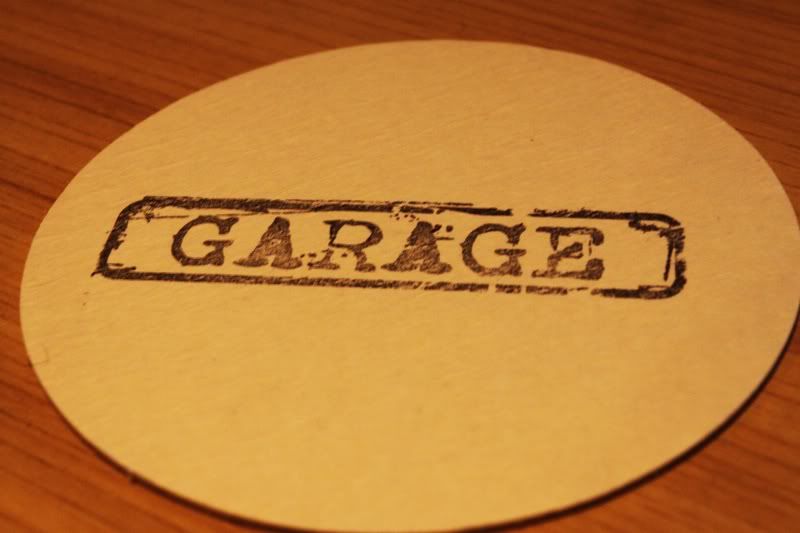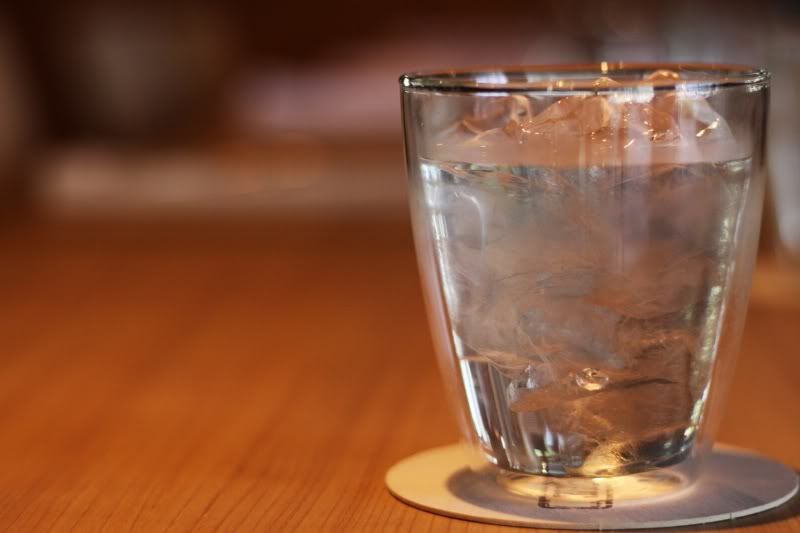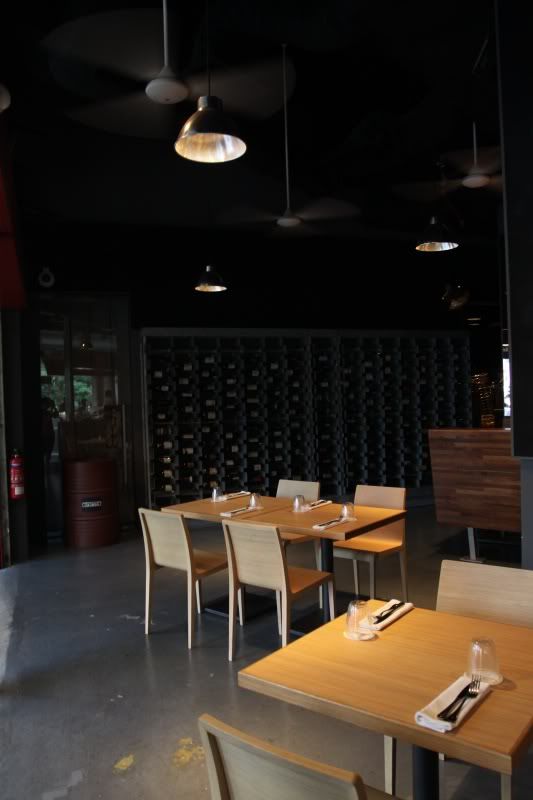 Great Ambience, Nothing to Complain except for photographers , the Lighting Literally SUCKS !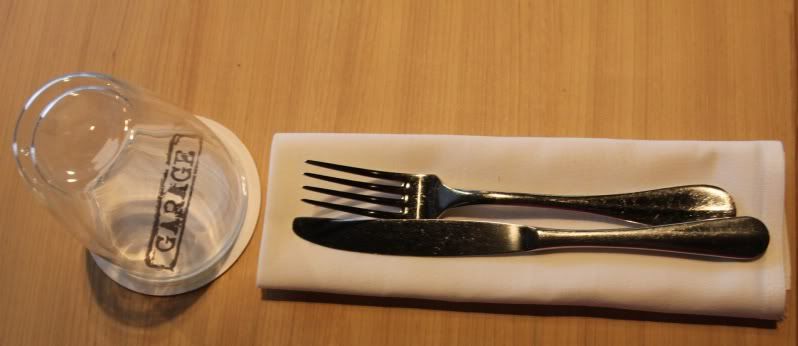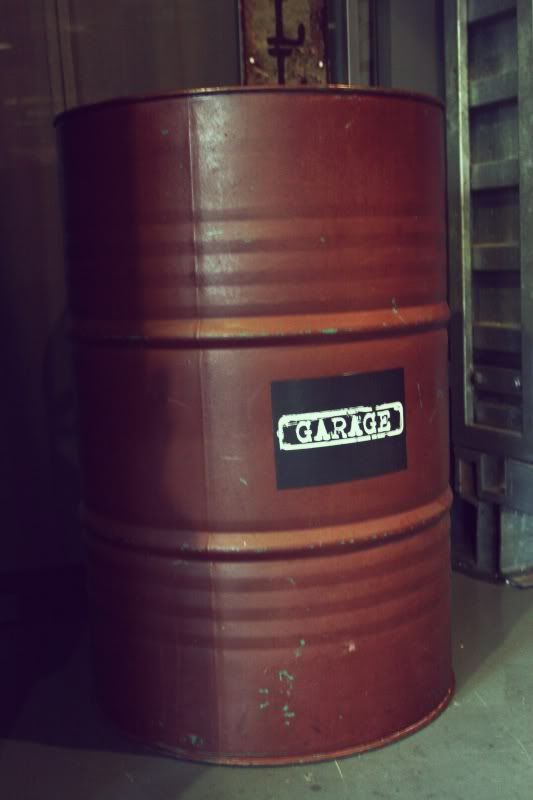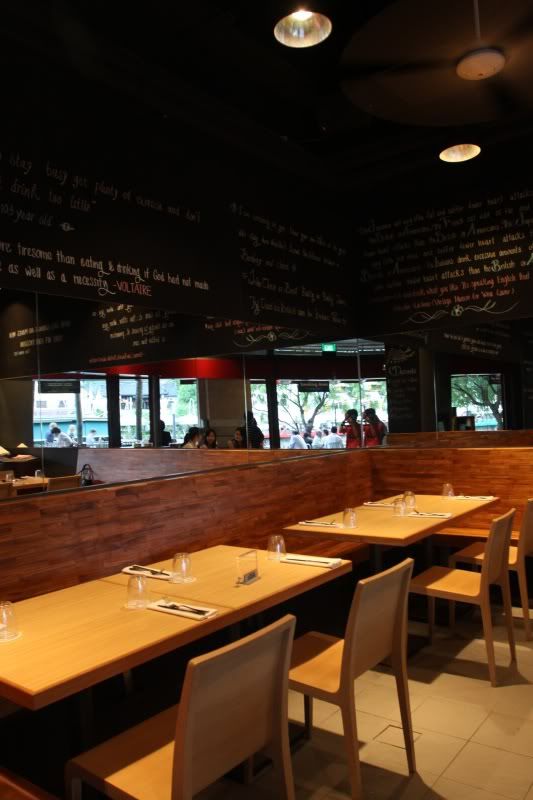 This is the irritating Mirror !
Handsome Chef ah LOL ! Eevon is mad over him LOL ! ask me take more shots of him hAHA !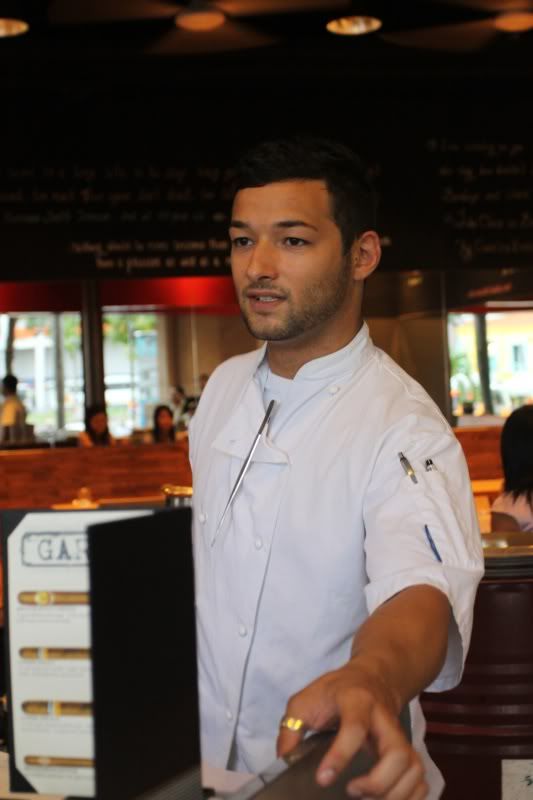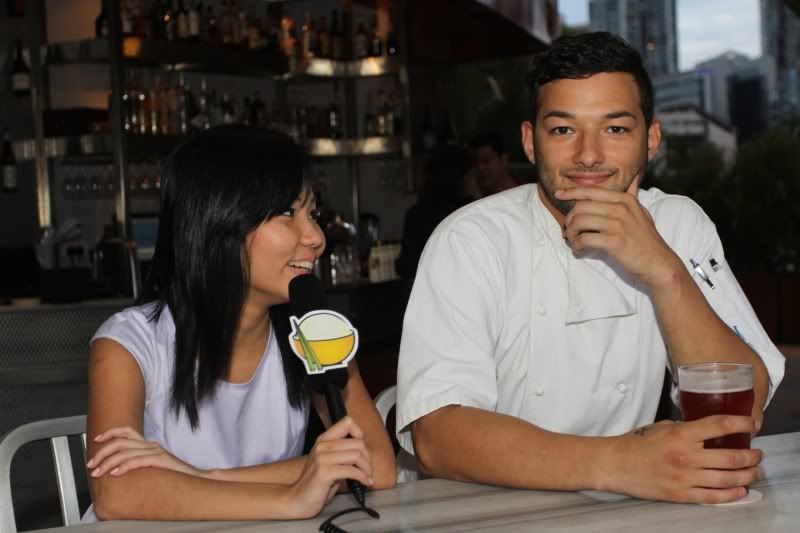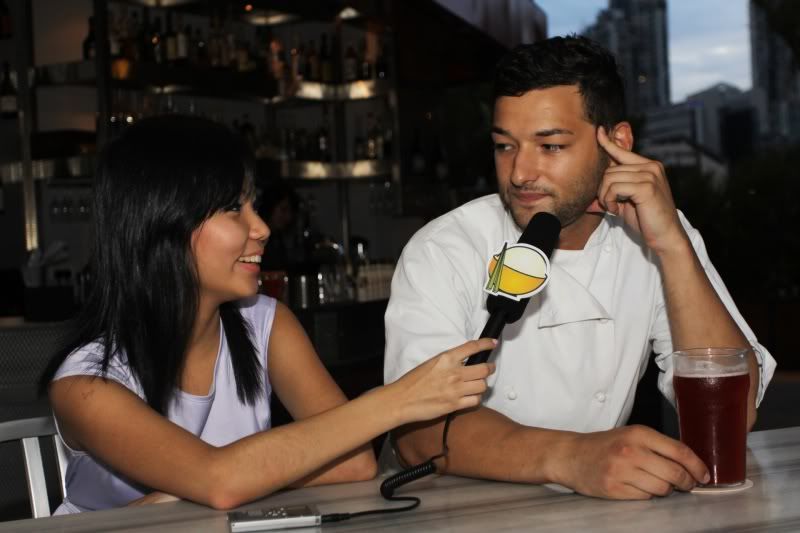 Electricity between the eyes? O.O ! HAHA Shiok ah !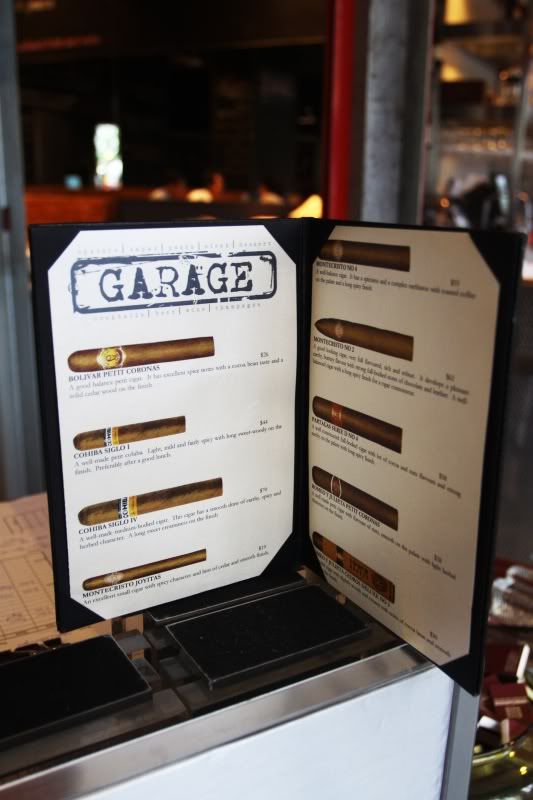 They sell Cigar too ! wow $33 per stick :S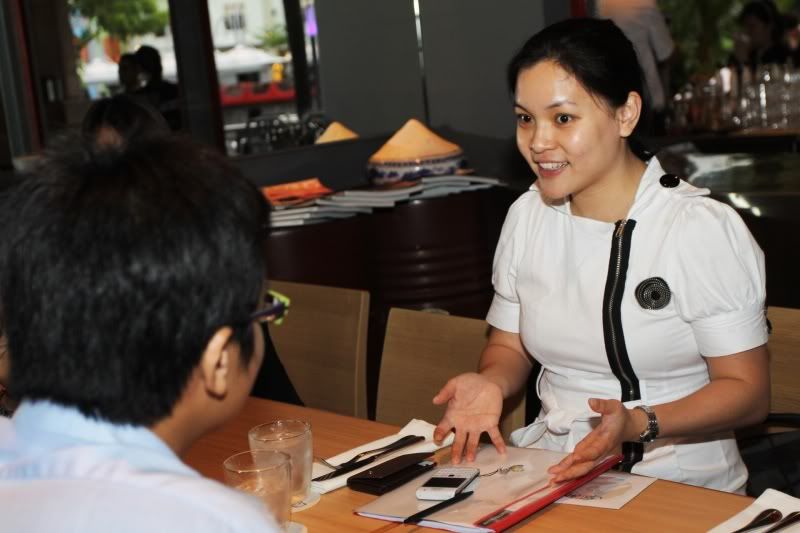 Wine expert ! LOL ! She know a lot about wine !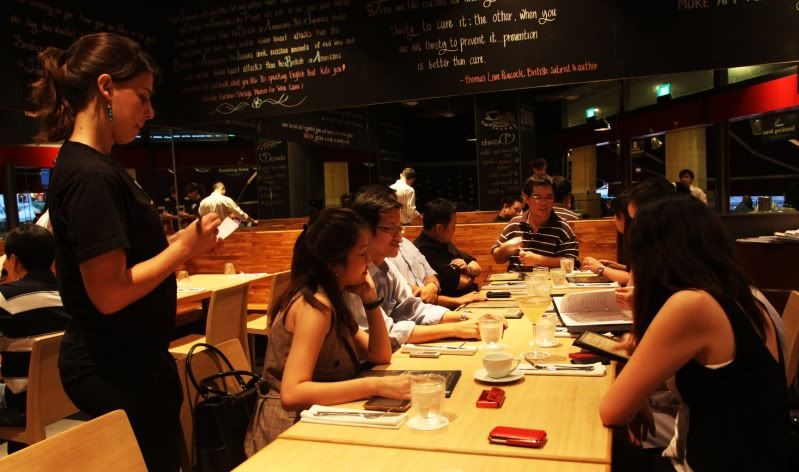 Ordering the food :) I didnt had the main dish haha ! regretted !
menu :)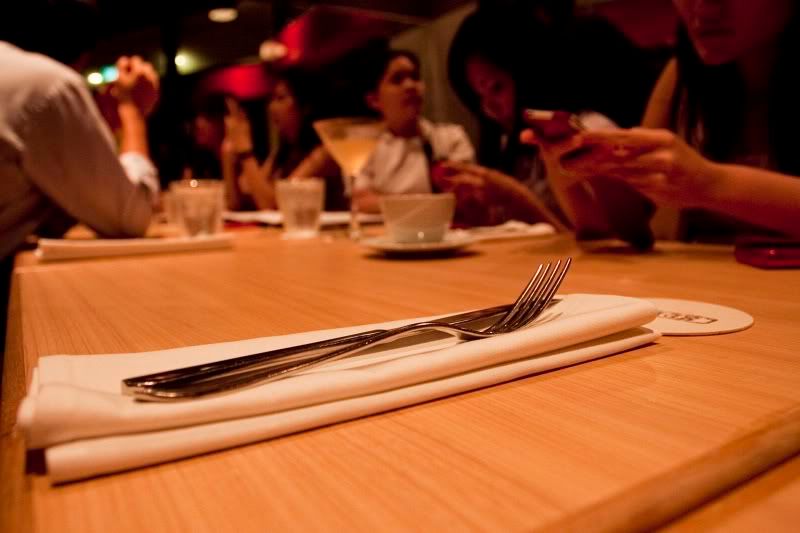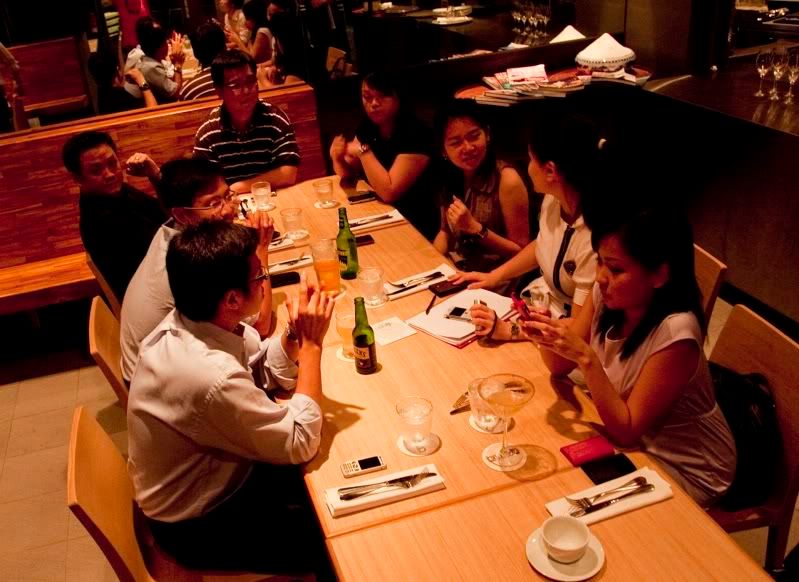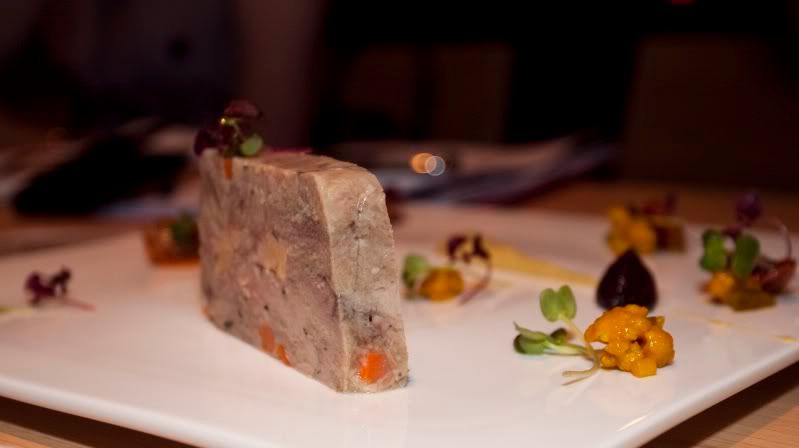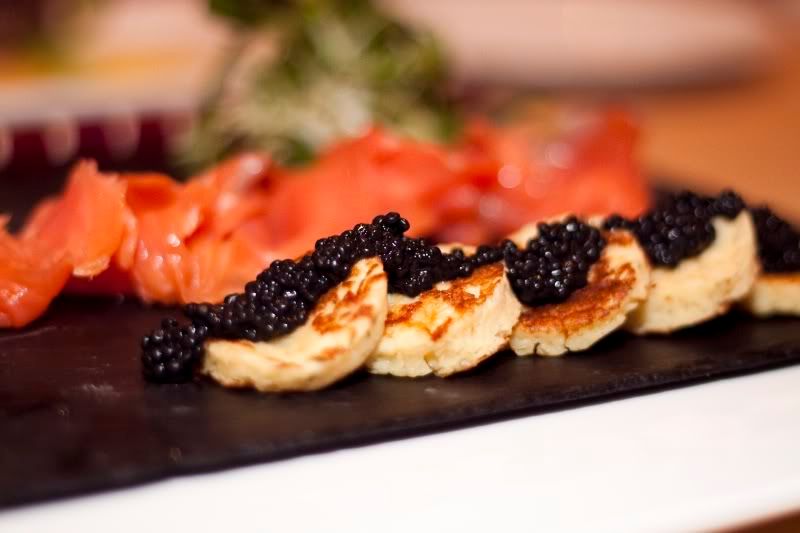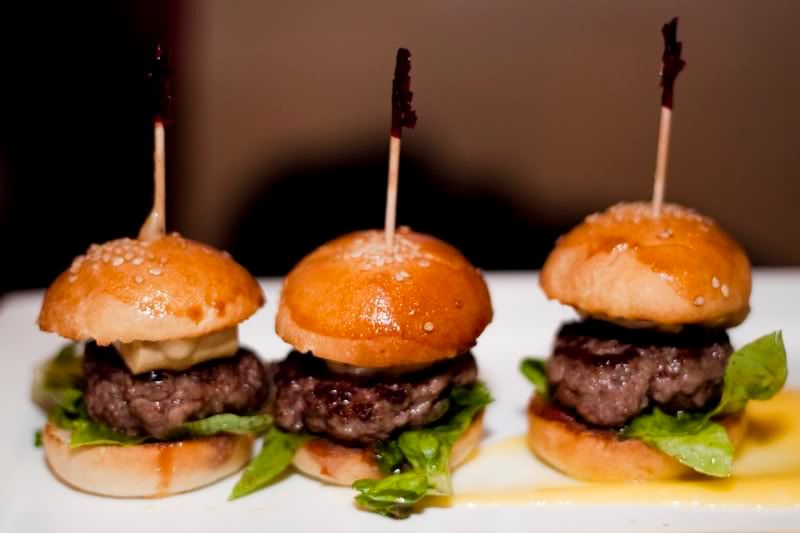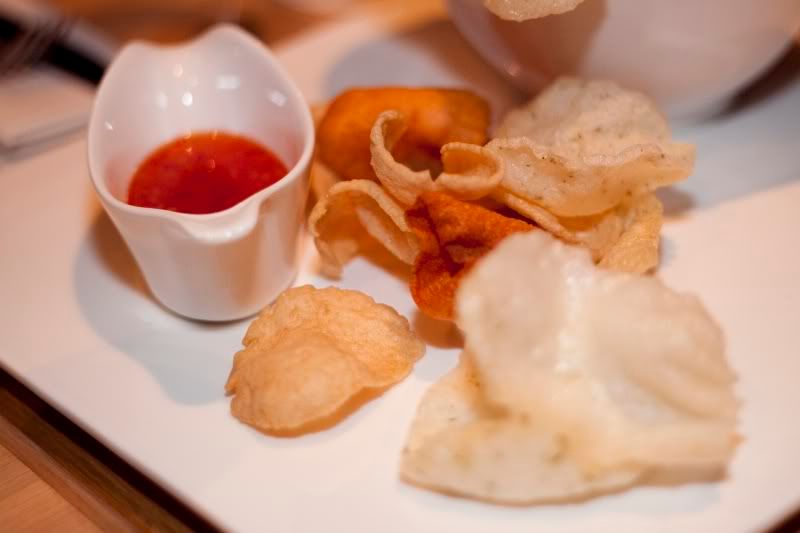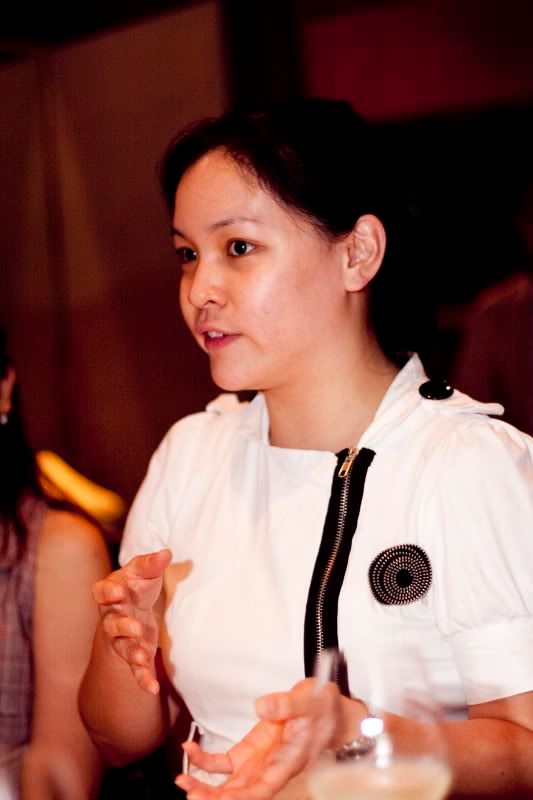 Explaining Wine to other OpenRicer !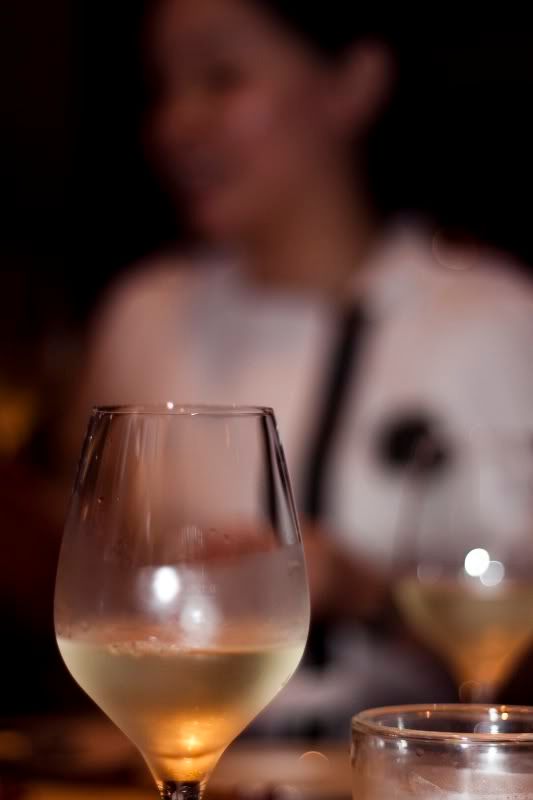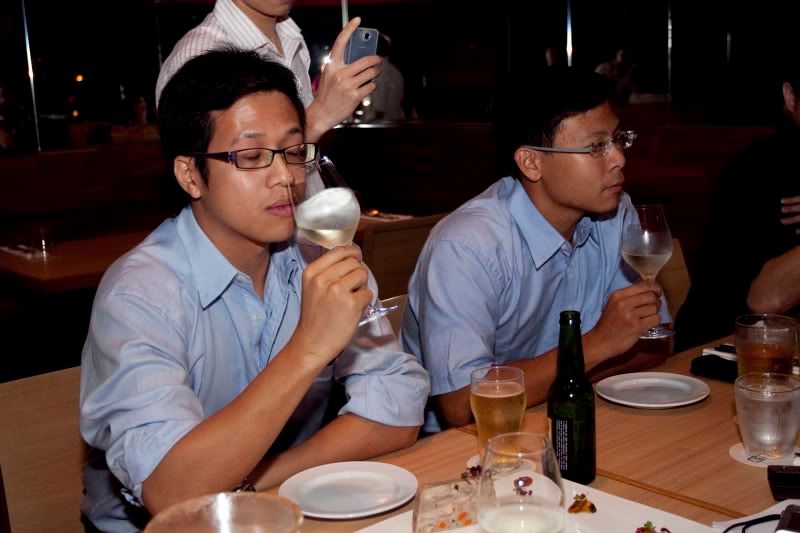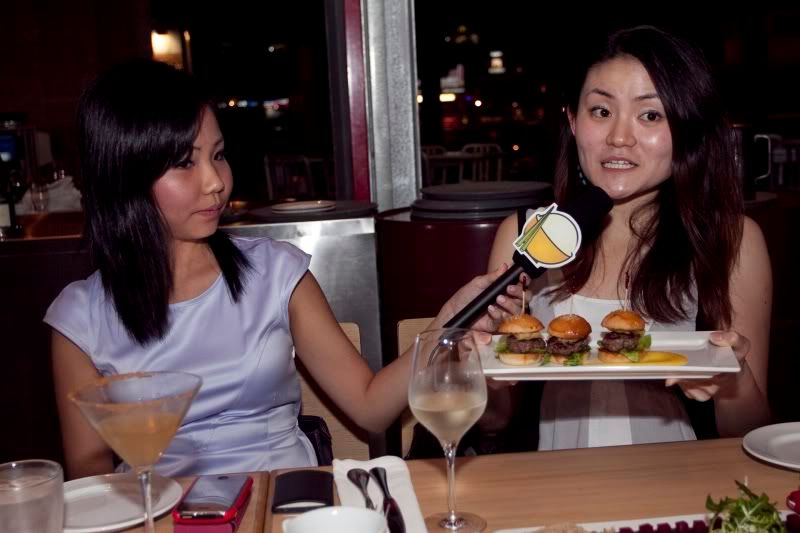 Interviewing the in charge for Garage !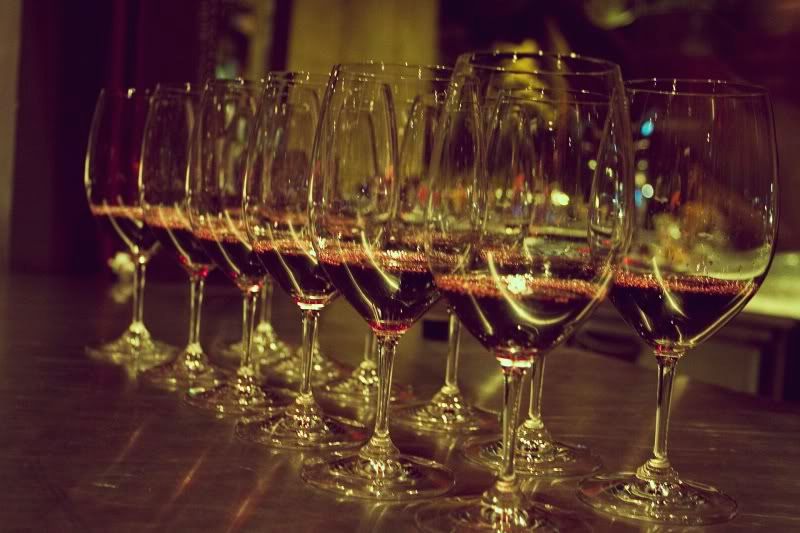 WINE !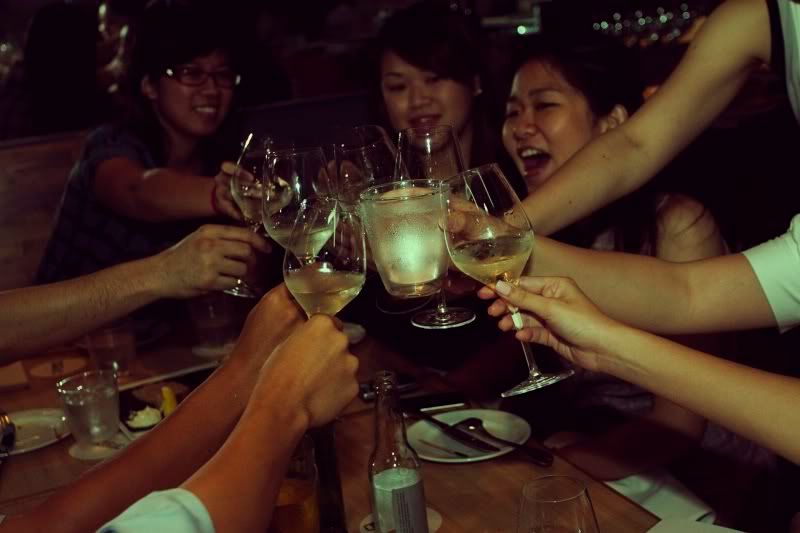 Cheers !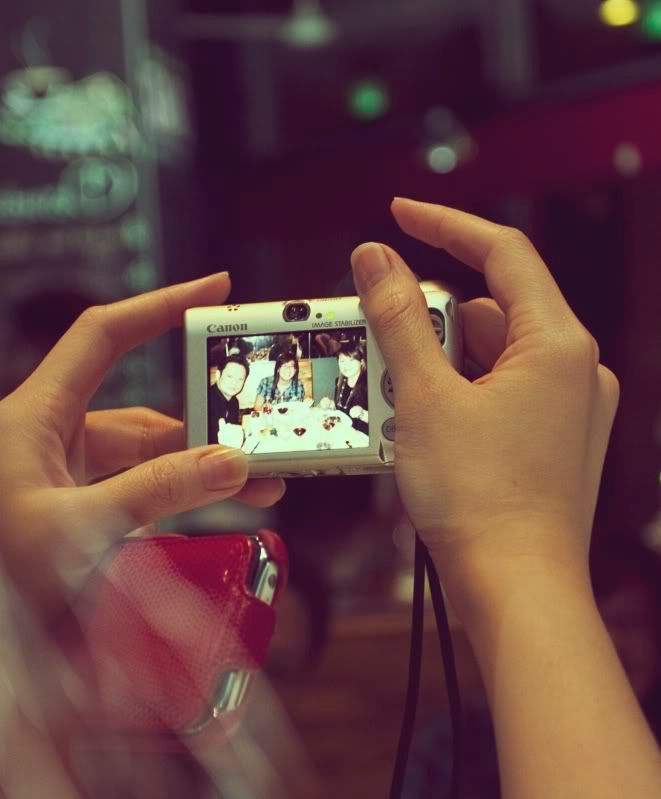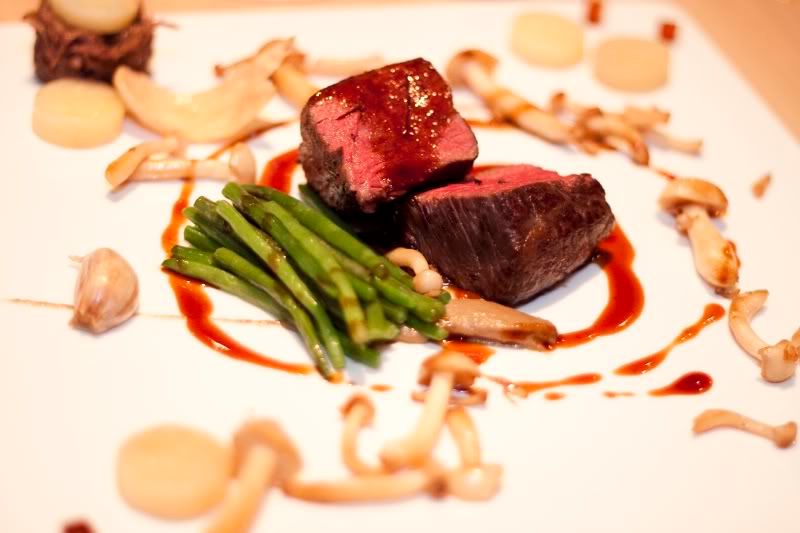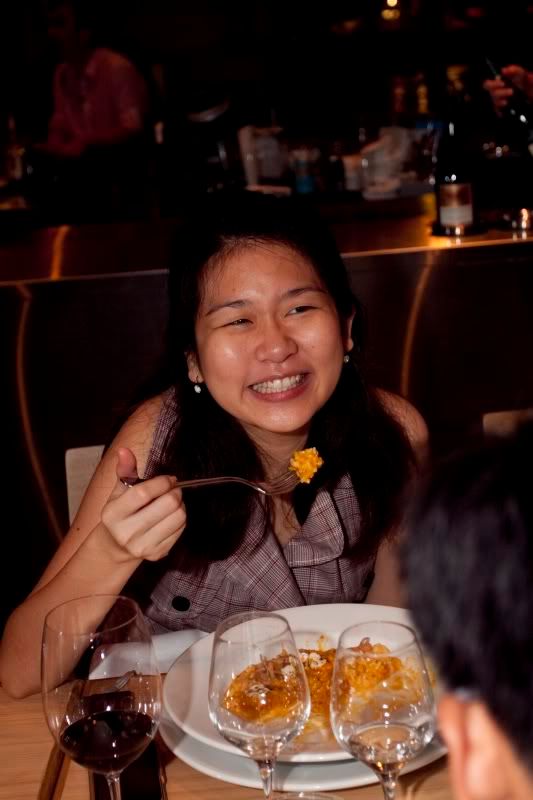 Eevon So Happy LOL !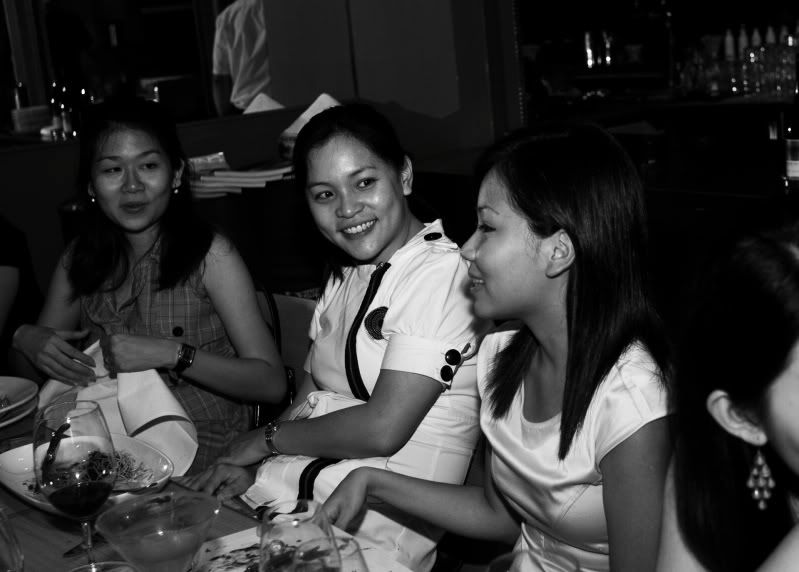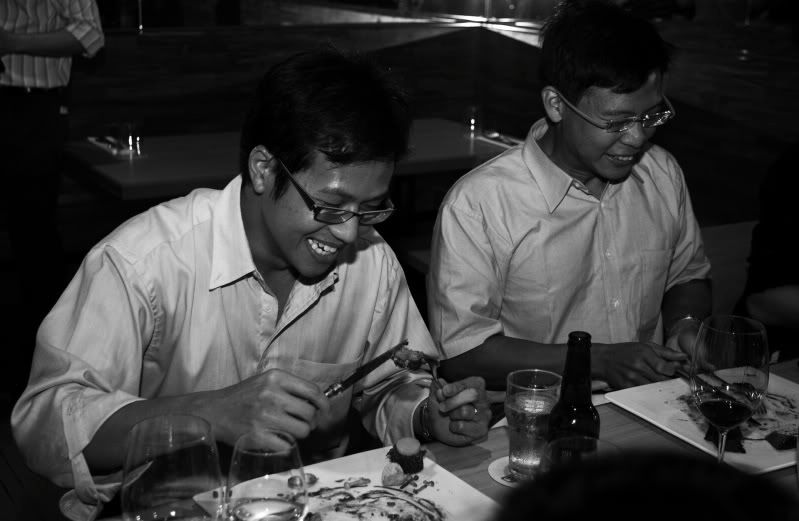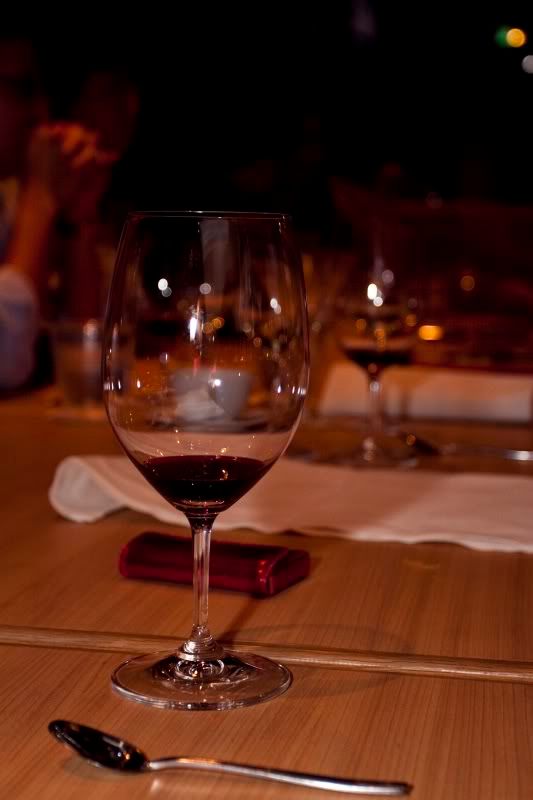 Thanks Eevon /Open Rice Sg and Garage Sg for the night ! :)
Garage
30 Merchant Road #1-07 Riverside Point
Nearest Mrt - Clark Quay