Few days ago, I met up with andystorm for a small bite at town ! as we had some free time before our other programme ! So we had some sakae sushi ! His treat ! thanks ah andy :D actually not really * HAHA !
Pictures !!
My favourite Unagi Sushi !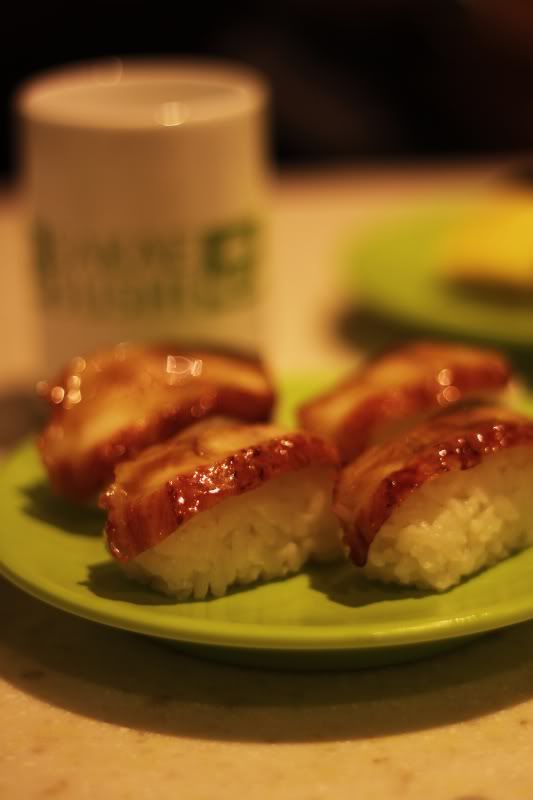 Crabmeat and Egg Sushi !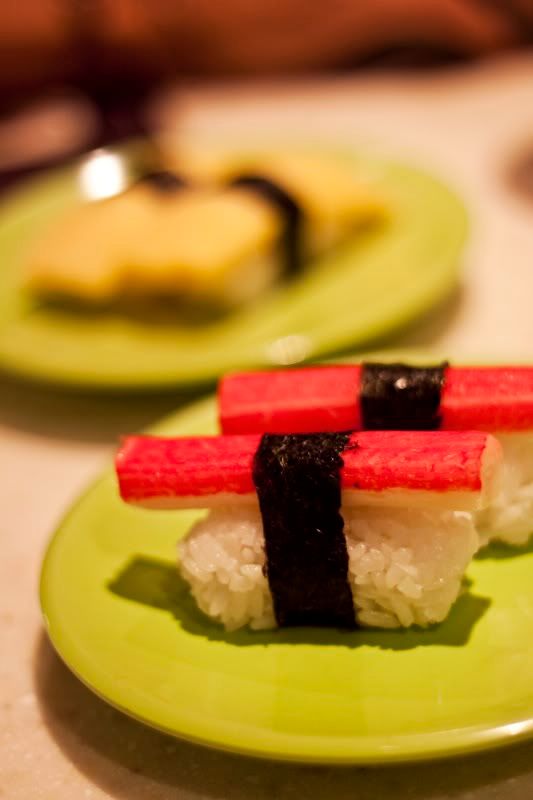 Tried some Tray Moving Shots? haha !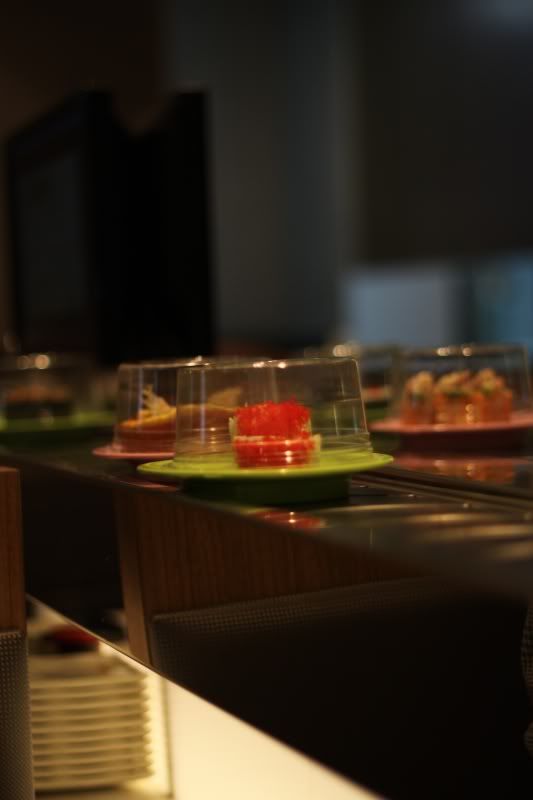 Andystorm keep arguing this is potato but I say it looks like tapioca ! okay in the end he's right.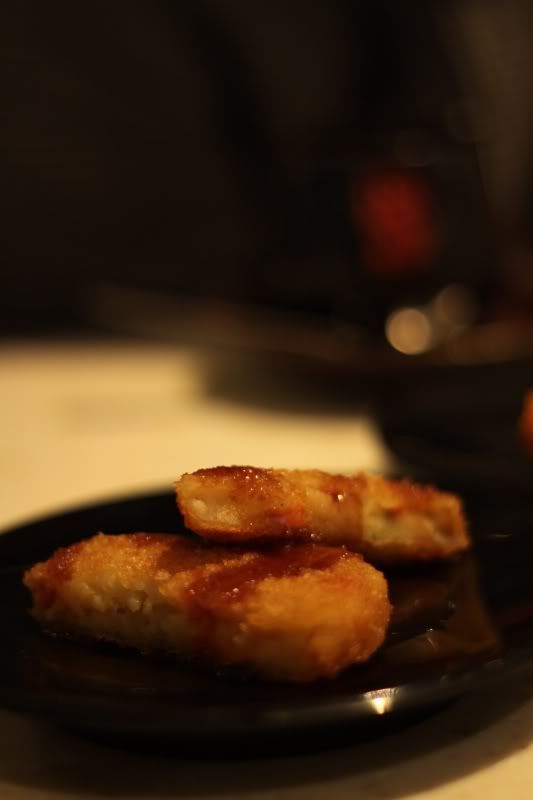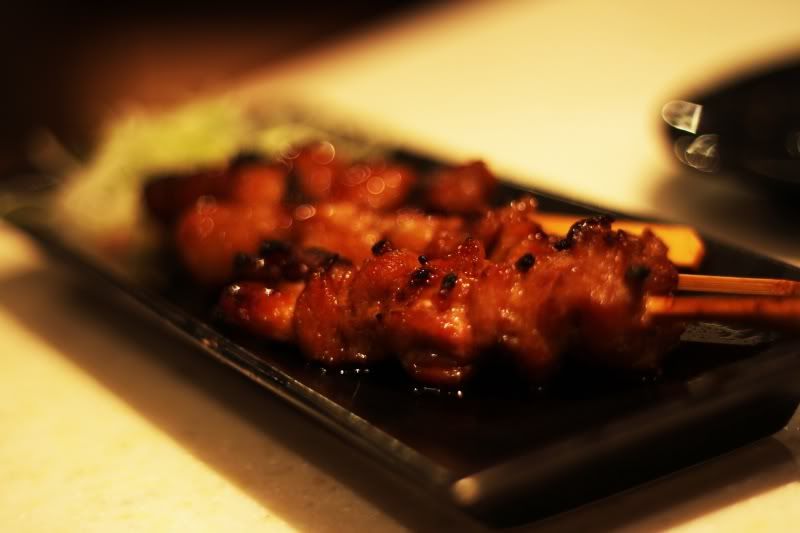 This taste like Tori Q but my teeth argh ! haha cant really bite !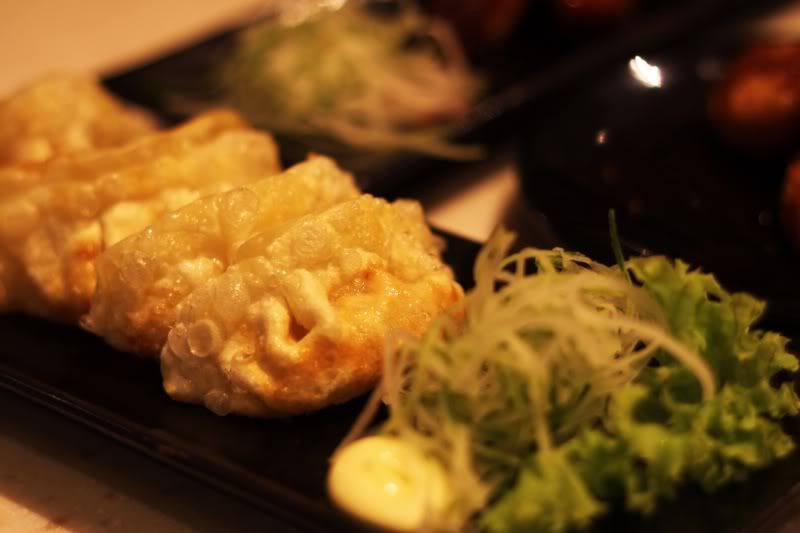 Order by andy, Seafood dumpling I guess? and then we went off ! and BYeee ! haha ! I realise I have be doing a lot of Food photography these days ! Omg ! Events please people !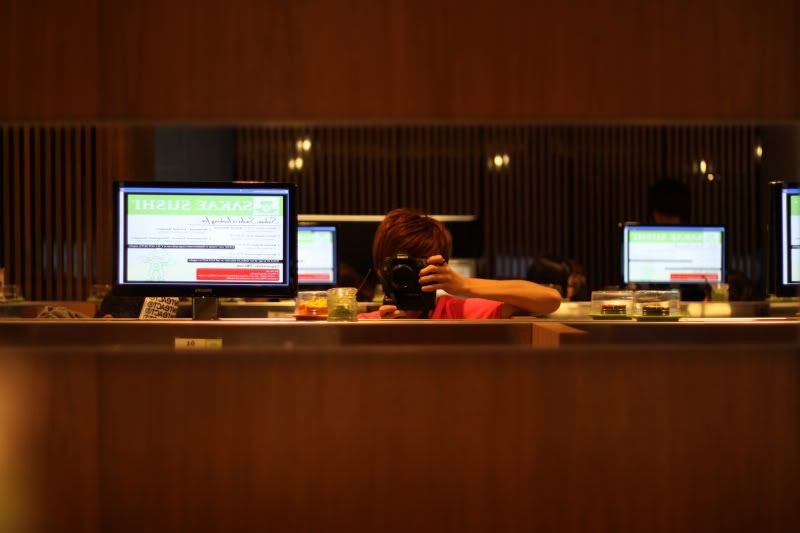 Peeka boo !