Hello everyone ! Miss me !? ?? Remember weeks ago I mentioned that I am going to do a photoshoot for Andy for memories because he will be entering the army this year and his hair is "blonde" now ! Joyce join us too !
Firstly, we headed out to yew tee railway ! but in return no photos taken ! before we could not find our DREAM place at the railway and it was going to rain !
And SOOOO !!! we went down to haji lane instead cos andy wanted emo shots at the graffiti wall ! and SOOOO ! we 3 gundu nv go before and in the end cannot find also ! =.=
In the end, we went to the national museum ! So Let's look at the photos now !
P/s : I am first time doing modelling shoot ! This is Just a favour for my friend ! Do help me along photographers out there ! thank so much ! Sorry if I spoil your eyesight if it is too lousy ! First time mah :(
-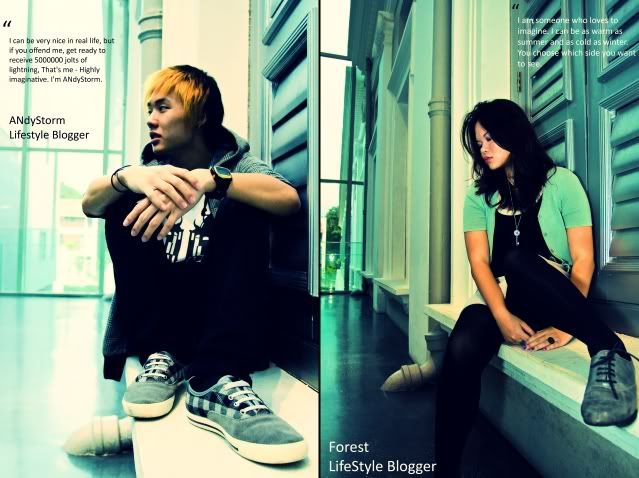 The Cover Page ! This was taken the at our first location that we decided in the museum !
Simply done because they all got modelling experience !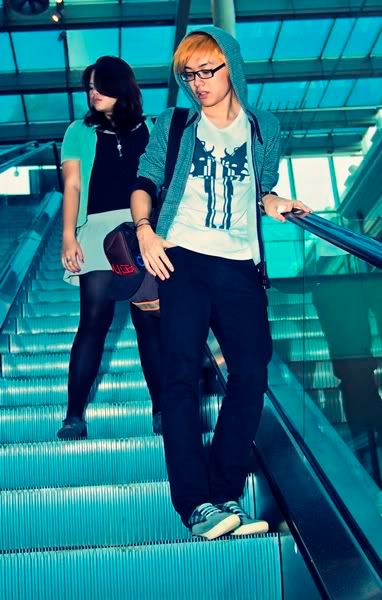 Down the escalator ! Not as what we expected to do but just a very simple candid that I took for them ! I pretty love this photo !
At our next location is a tough one as we had to be fast to avoid getting caught by the security haha !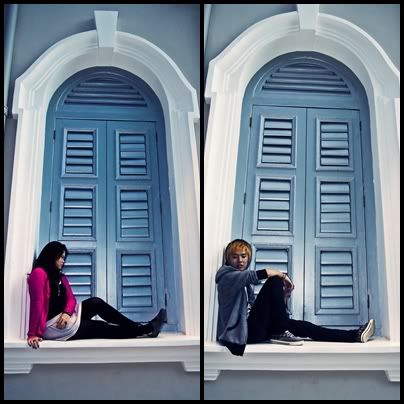 Both wanted this position so faster jump up sit and shot and RUN !! I struggle to take this ! , dunno why but the photos just turn out pretty weird not as what I wanted !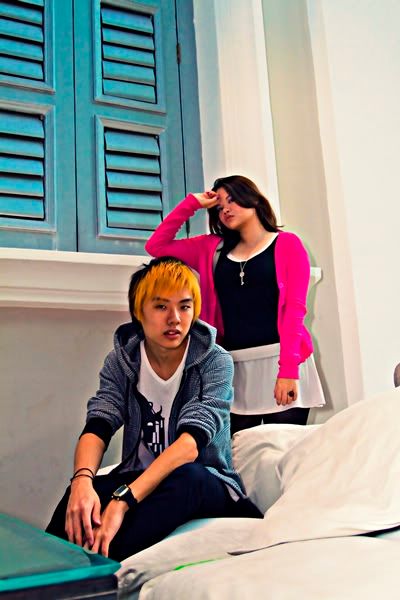 This was pretty over edit I guess, but It do looks like it's drawn by poster colours ? This is the only photo that got andy looking into the camera ! treasure it haha !
Andy also had some personal shots here !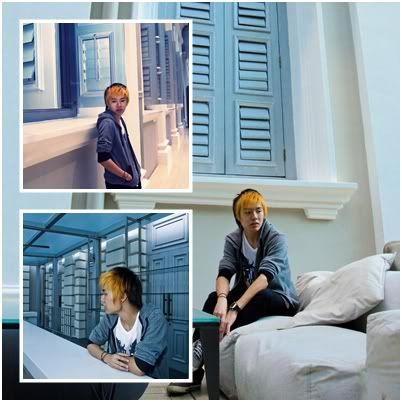 His hair is just so striking huh? haha !
-
Next , we went outdoor to the stairs where the sky are in the picture ! Kinda love the building there yea !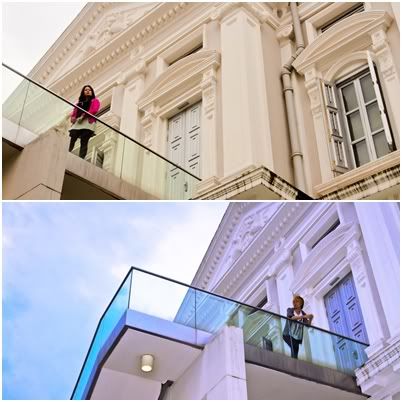 Some of wide angle shots ! Pretty okay i guess? Looks fine to me haha !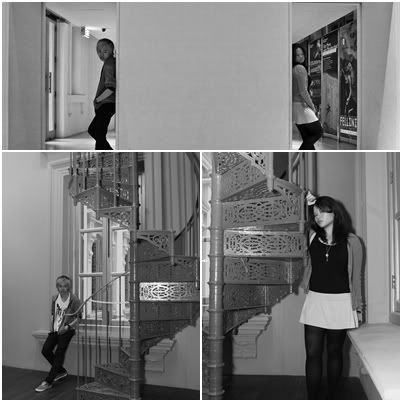 This is taken otw to our last location for our shoot !
As usual my favourite Black and White !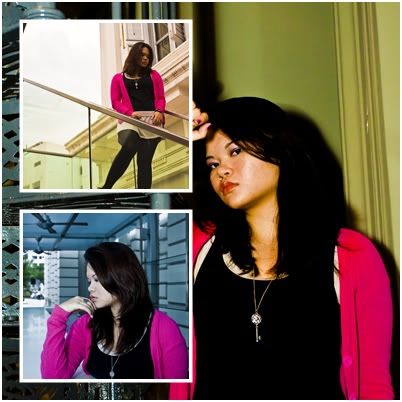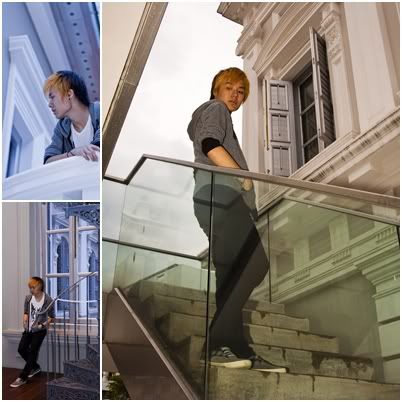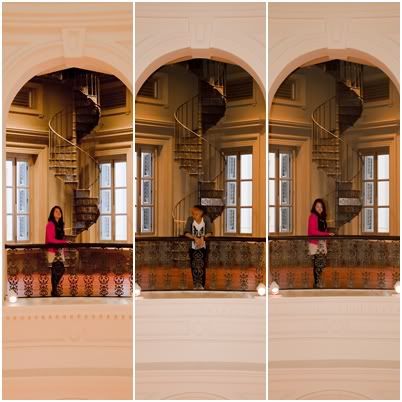 this last picture is taken directly opposite from them ! Always love to take wide angle shot !
but somehow I feel I dun have the 'eye' yet gonna practice more !
-
Okay ! , So overall how's my photo? Do comment about it under this post ! No one learn without comments ! All the intention of this photos is for the two bloggers ! I wanted to keep some photo of andy with his hair haha ! I am organising another one soon ! most probably ! For Meldric's Banner and for my banner! Stay tune ! Cheers :D
Copyright reserved to
Grey Photography
and Leon Khoo , Permission needed before using the photos for personal and commercial purposes.