WAAAAAA!!
! first time I sian until at school blog sia ! bored like fk !
Okay , On my way school reading the newspaper I saw this guy call mr baba.
no offence to him, just surprised to see that such a big turban on his head. lol interesting. how he walk? tat's a question to us haha
oh yea anyway, yesterday I went down to bugis iluma,tornado with baby to take a look. nice arcade game there to earn ticket there fast. Might be going down there often haha.
the lan gaming room of tornado looks something like tis.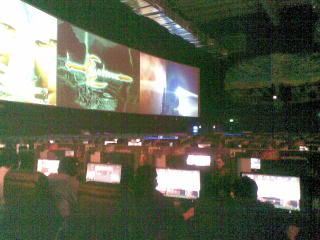 after that went to mrt station's stairs to do my rj. cos dun wan to go home do. then take a walk in bugis street.
back to jp arcade, saw drew and fren. also waited for edison to play his ddr, another robot leg that I have seen so far nice ! DDR player in singapore should be recognised..because all the pros are the guys not the girls! haha clap* for guys.
After that home sweet home. OKay im done ! Lesson time. ~
kana caught! doing rj la haha.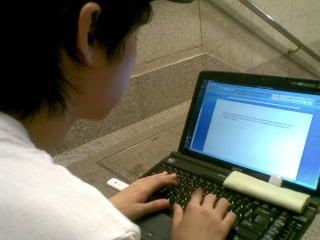 I dunno how to pose =x haha =(