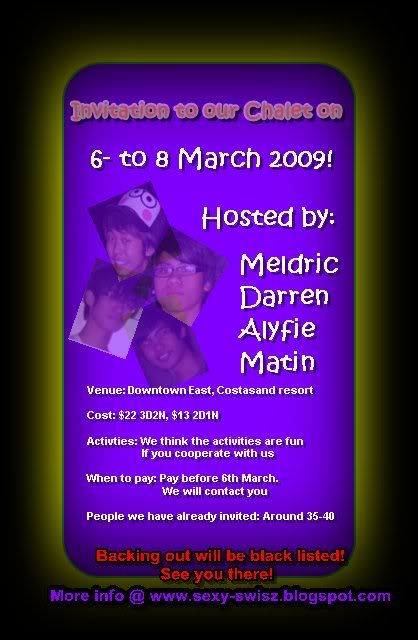 ok ppl who wan pay can meet meldric tmr
at blcs 6pm to 6.15pm
he will stay thr to 6.15 pm only any delay sms him
ok ALYFIE , DARREN, MARTIN all the money goes to meldric dun find me , he just change his mind of letting me collect ..
B4 he told me , i made tis ytd
booklet for chalet ..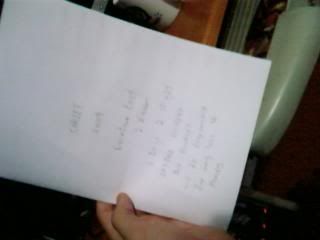 after he told me just nw
i did tis..
n tis will land to some part of the world
ok im nt angry or wat just think kinda waste my effort?
copying all the name, drawing lines, listing down details?
nvm i dun mind doing tis hehe i still hope we have fun ...
RANTS enuff of it
let's see
TMR IS THE
LAST DAY OF WORK FOR
ME , MELDRIC N BENGKHOON !!
so i decided to have fun today in office though thr is camera in the office haha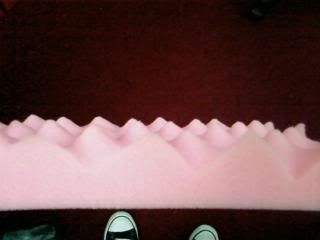 tis look like some pic in ur guys geo book? haha the mountain n my 2 feet thr
lmaos cute sia tis pic !
N !!
THE FINGER CORD?
i think its spell lidat i dunno?
haha its a thingy that u wear to
prevent friction to seperate paper faster.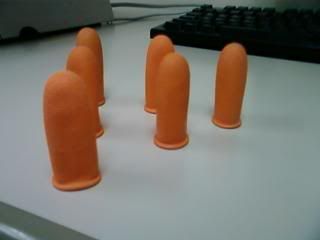 THUMB GANG !!
take 2 !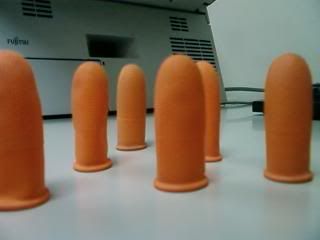 take 3 ! i love tis photo haha
BTW the carton number in my company reach 1k le !! omg
n i saw my hse number? haha
10-40 !! haha
TMR is the last day
so i treated my few close colleague n 2 of my company IT technician
DRINKS
only haha
i dun have money for meal ps !
But thanks for the help u all gave me in the company
Ah Chye , Shufen, Aihua, Boon Keong, Jin Sen ,Stan, KC
thanks yea