Are you ready for the first opening of Coco Ichibanya in Singapore !!!
With Over 30 years of experience and 1,275 Stores Worldwide ! Finally it came to Singapore !
Curry is definitely one of the food that Singaporeans love to have ! and Japan food is also highly popular locally as well !
Curry + Japan Food ! How crazy can this be? This has to be one of the best thing happening in town !
I had the first taste of the curry rice before the actual launch this saturday ! and I must say , it's awesome ! I'm not a fan of spicy curry and let me tell you what's special about this japan curry house !
Firstly they allow you to choose the level of SPICE ! Plus point for people like me who don't like spicy curry ! I cant really take spicy food !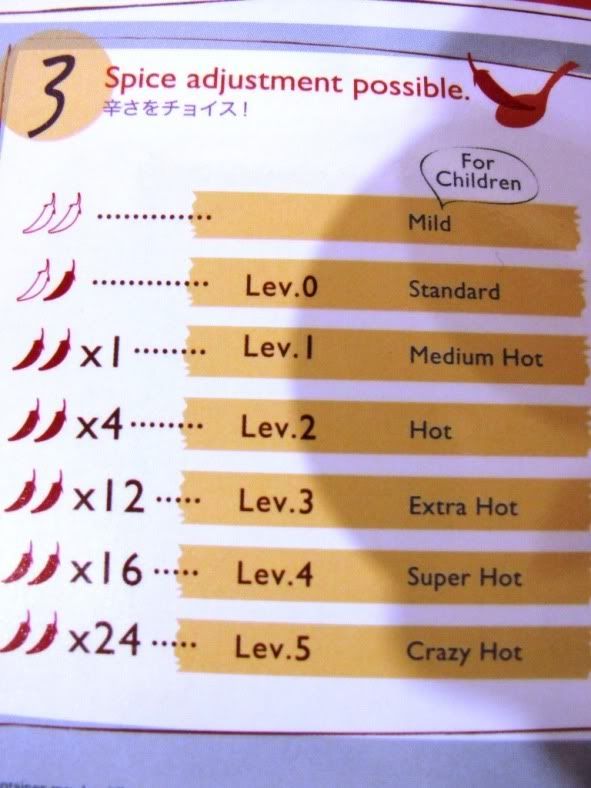 But I did try all the level of Spice ! Level 5 is omg. It's the after effect that is killing me haha !
Next you can also choose how much rice do you want !! There is also 3 choices of curry ! Mild, Normal and Hashed Beef !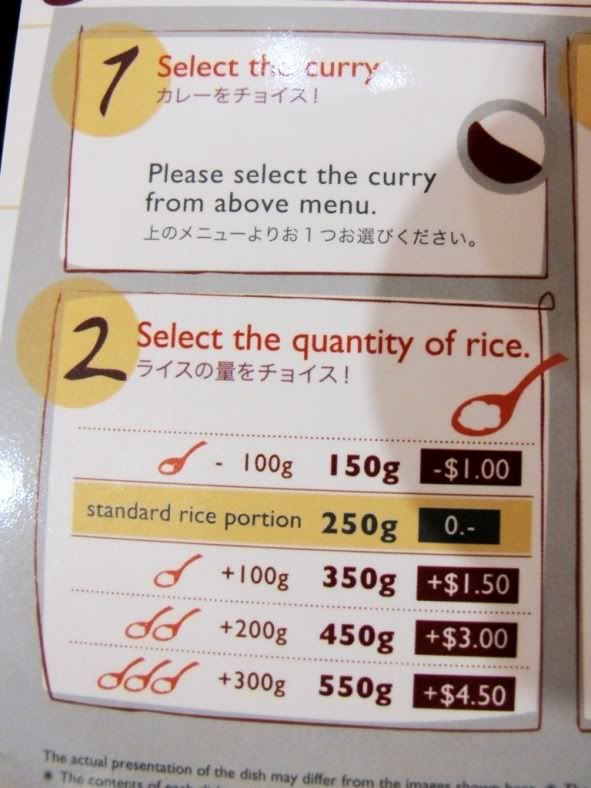 So cute right ! Never seen such menu before LOL ! lesser rice cheaper leh ! :P
There is also topping available at affordable price !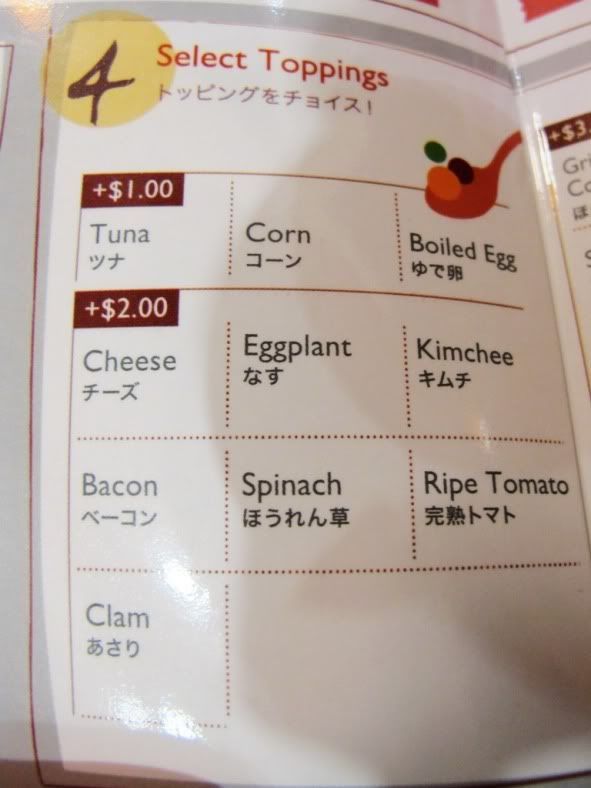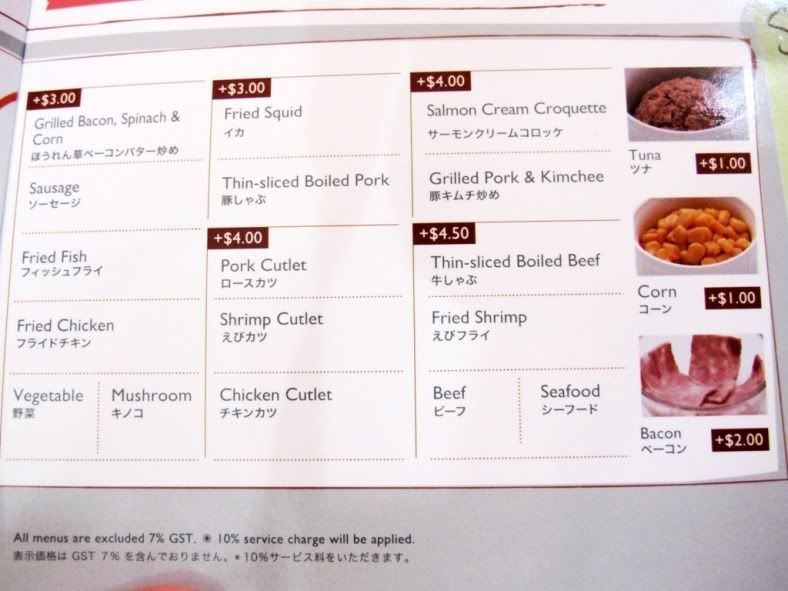 Love the idea of customizing your meal ! (Y) !
Here's Some of the curry rice we tried !
Pork Cutlet Curry With Cheese ! It has a unique feeling of the curry with the cheese. For Cheese lover. Must try !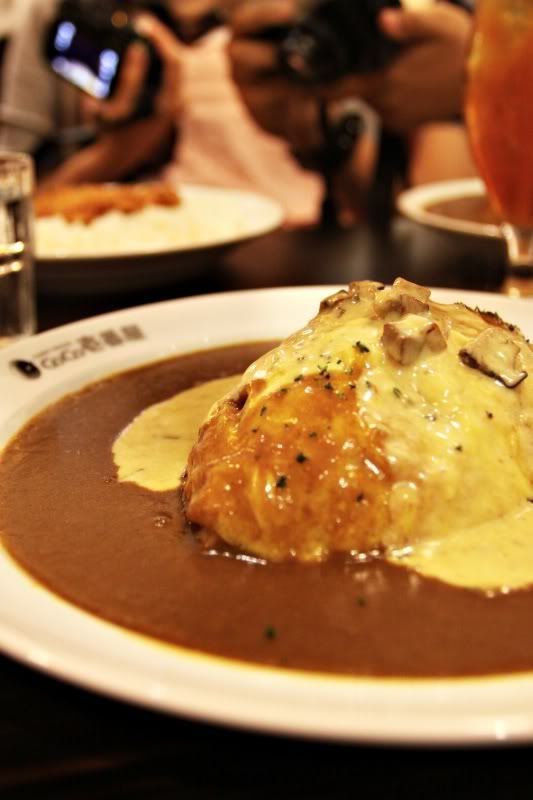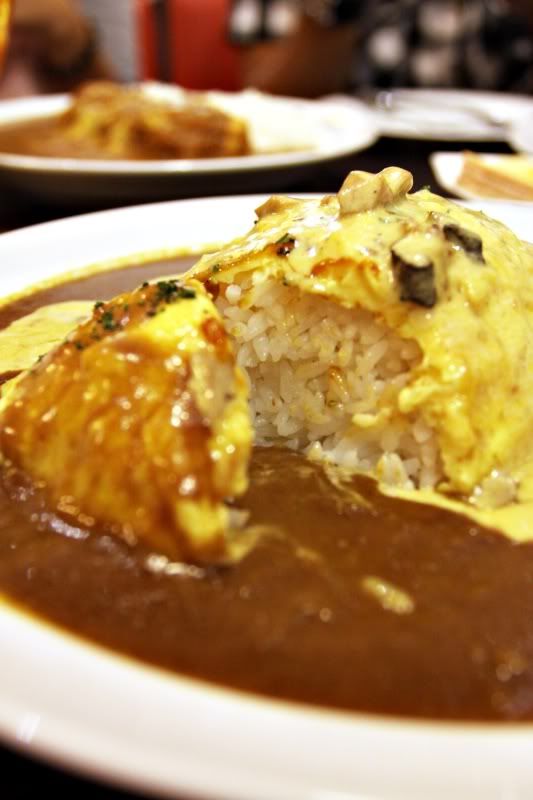 The most popular worldwide in the curry house ! Cream Mushroom Omelette Curry ! I personally love this too ! The cream mushroom make you feel like having a mushroom soup with the curry at the same time. It just blend so well together !
Fried Chicken Curry With Vegetables. For those who don't wish to eat so sinful ! You can choose this ! haha there is vegetable you knowwww ! Crispy Chicken Chunk too ! Look like zhap chai png right?! haha !
Okay here come another favourite of mine ! Hashed Beef With Mushroom !!! I LOVE MUSHROOM !!!!
This feel so homecooked ! That's the best I can describe ! Love it every single bit ! Super Appetizing !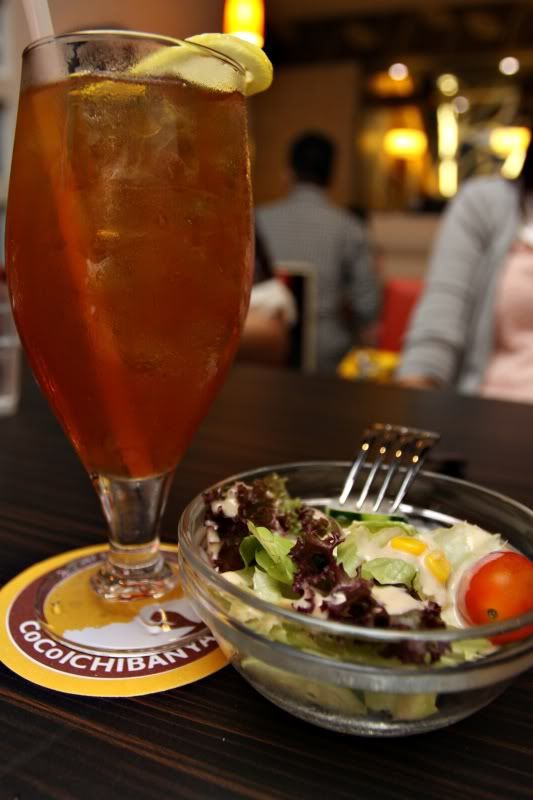 Remember to add on a meal set with a drinks or salad / Ice cream too ! :D
Don't Forget it's opening on 1st October this Saturday !
Tell you a little secret ! Check out their facebook for their opening specials and stand to win worth 1 year of free dining at the curry house yo !!!
Address:
313 Orchard Road, #B3-25/26/27
Opening Hours:
Sun to Thurs: 10am – 10pm

Fri & Sat: 10am – 11pm
Contact: