Earlier this month, We had the First Social Media Day in Singapore! Woohoo ! It was held at scape ! Games and wonderful performance were conducted to celebrate this day ! Many people from the social media like twitter, facebook , blogging and youtube supporter came down to support the event ! I was honoured to be the official photographer for the event together with other photographer like Conan and Genghui, not forgetting the instant print section by 1st Journal !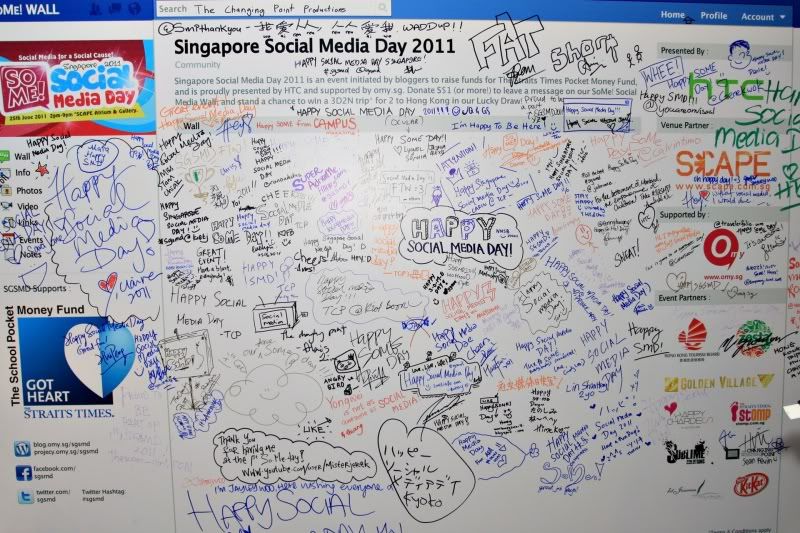 Wishes were wrote on the wall !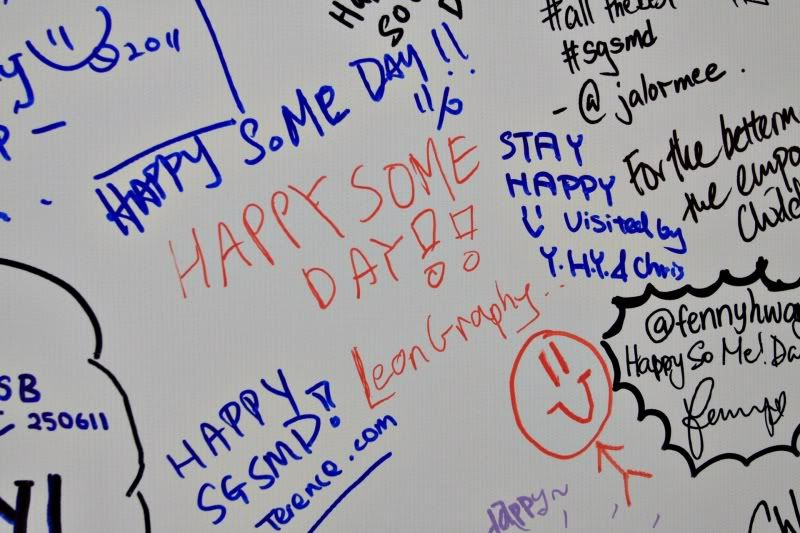 Here's mine !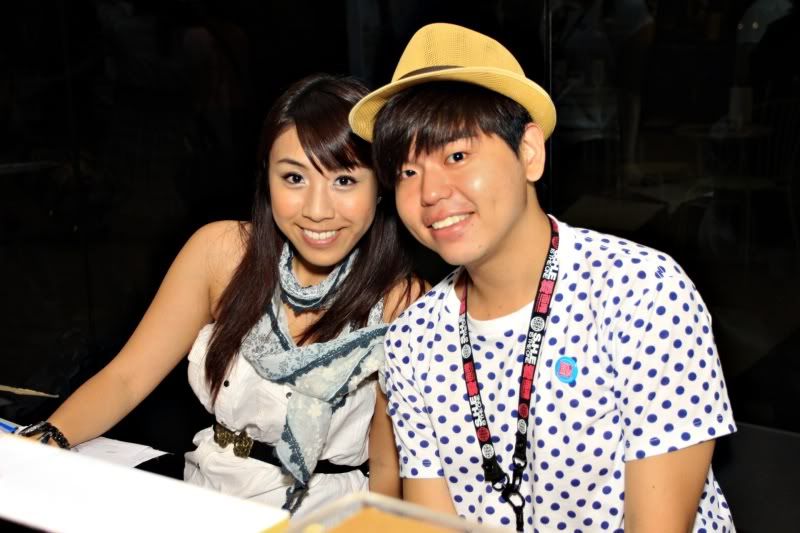 Fiona and Darren were the staff handling the charity coupons !

Smith was handling the Check In Counter where you can get free badges just by checking in to the event !
As the event get hype up after awhile we see more and more people coming to the event !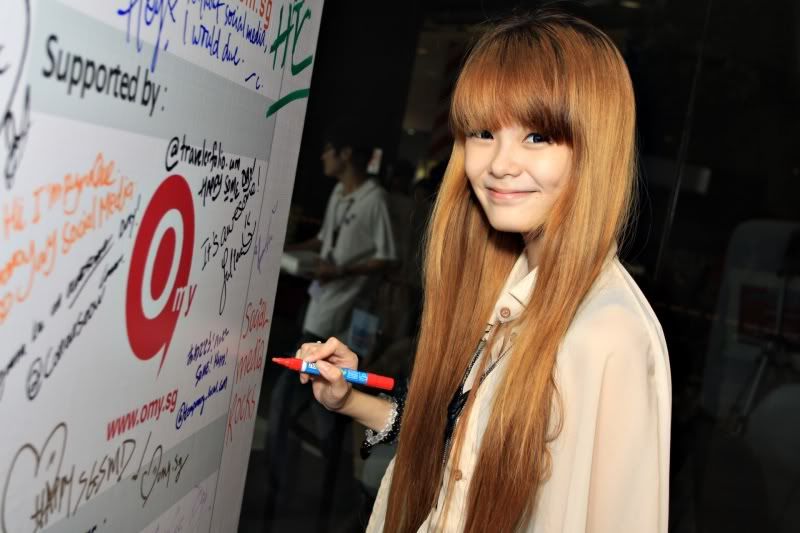 Hayley !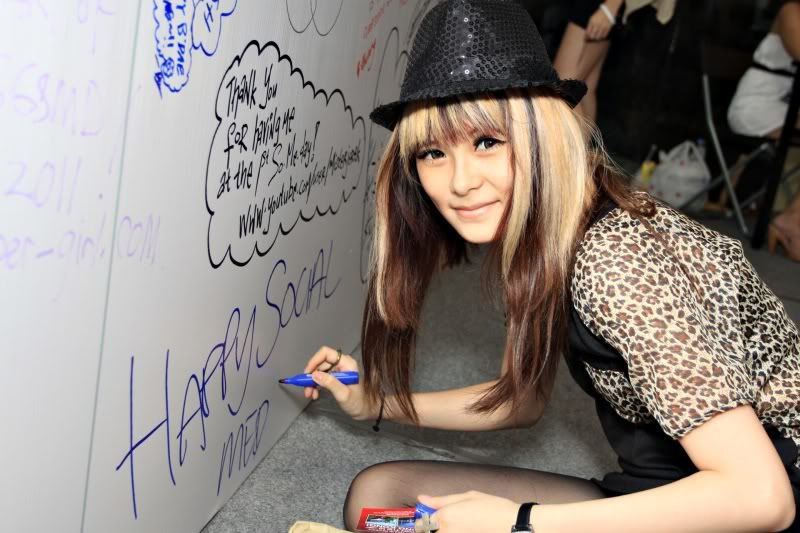 Jayley !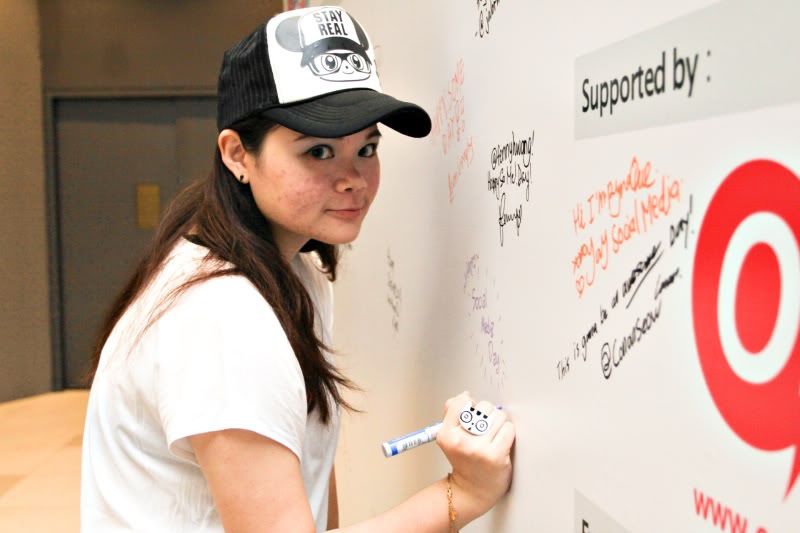 Joyce was the ambassador !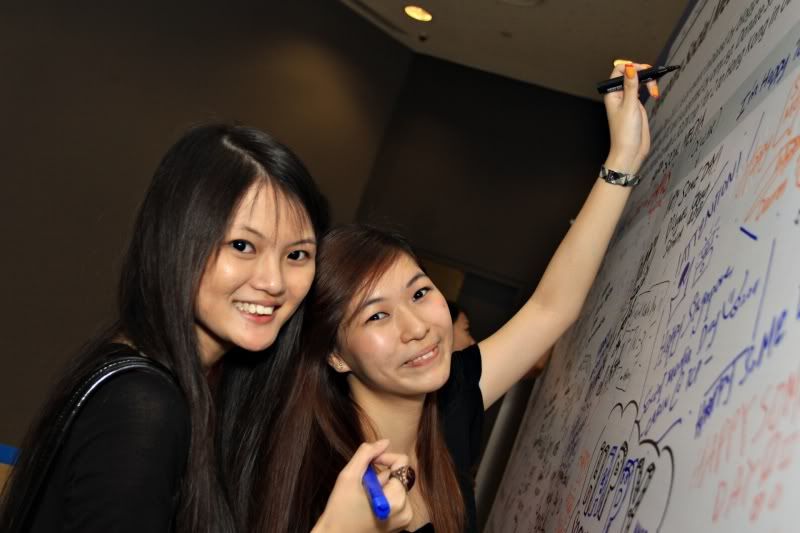 Jiaqi and Gisiang Dropped by too !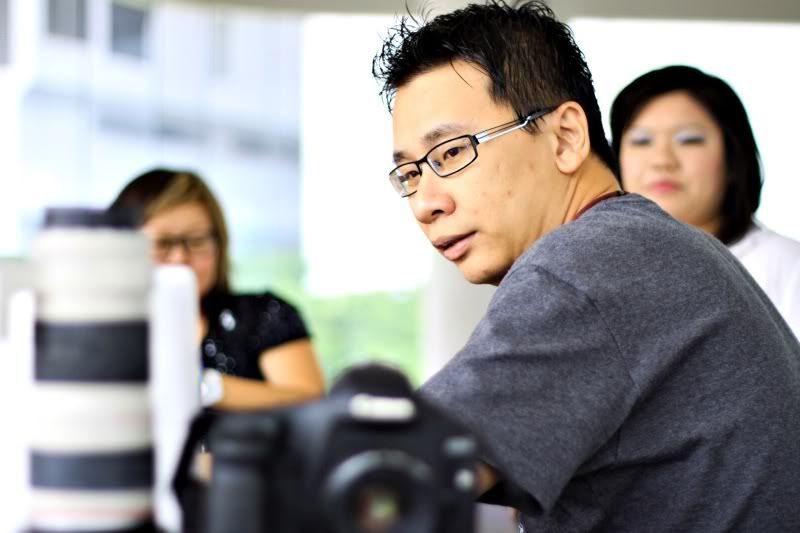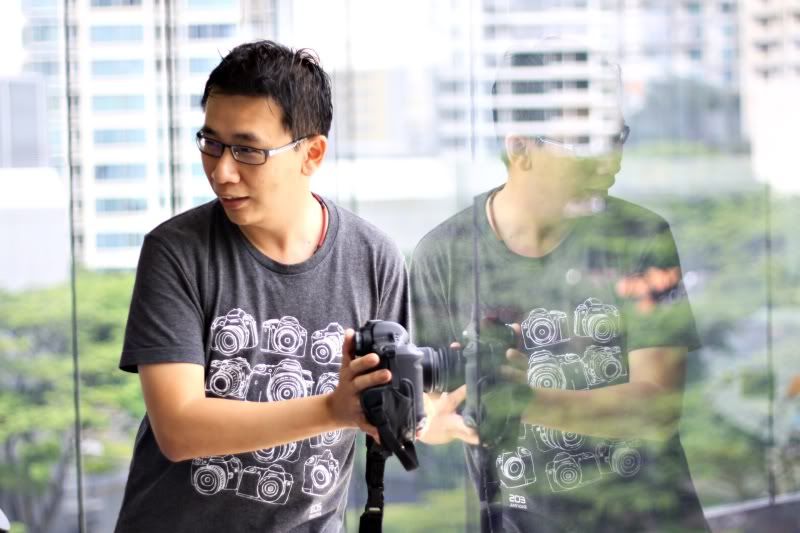 A photography sharing session by TanGengHui !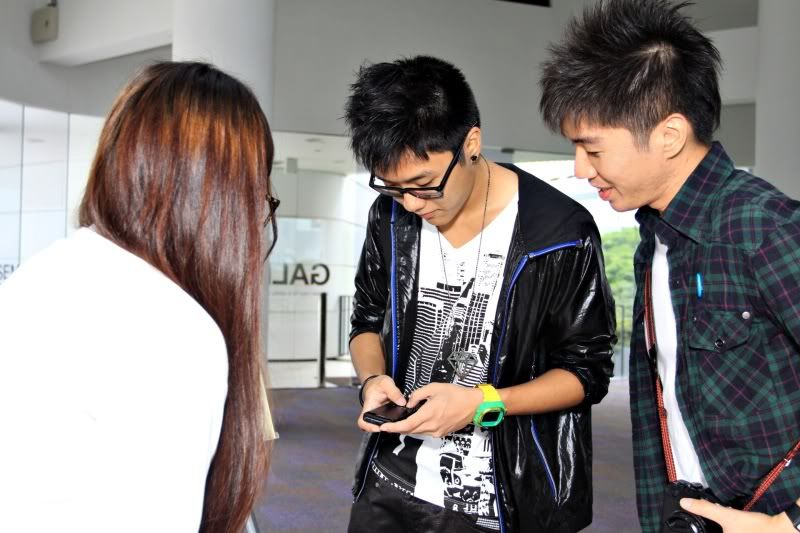 ANdyStorm came down to participate in the sandwhich contest too ! and while waiting he tried the games !
Not forgetting the sponsors of course the Guest of Honour from HTC !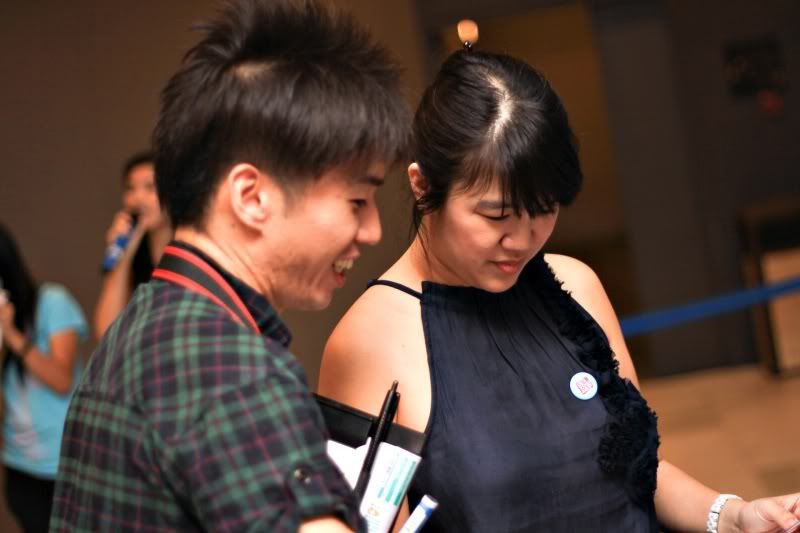 Follow by the Sandwhich competition !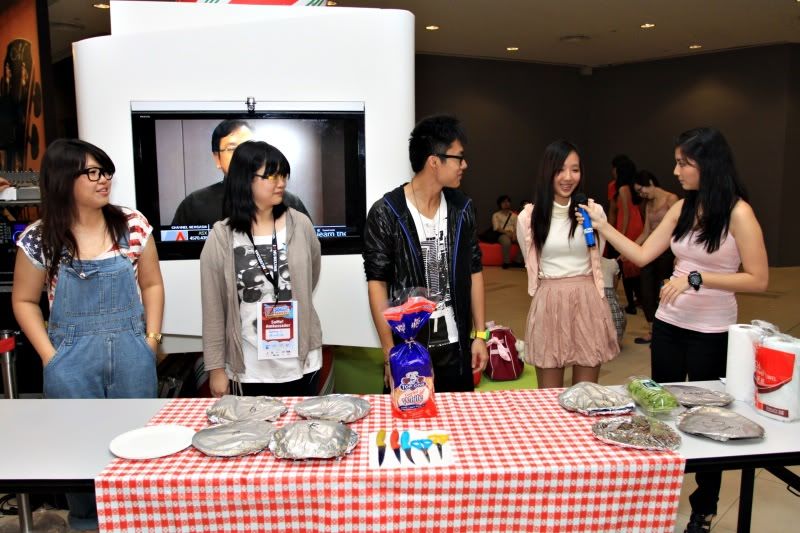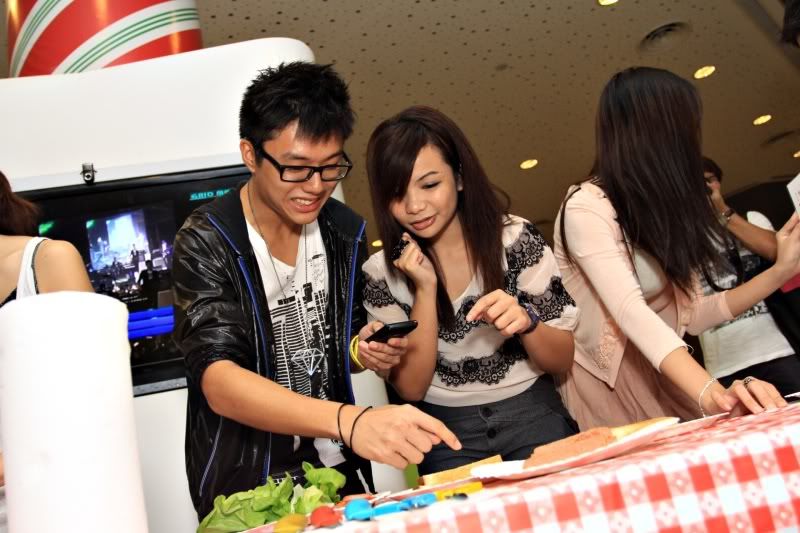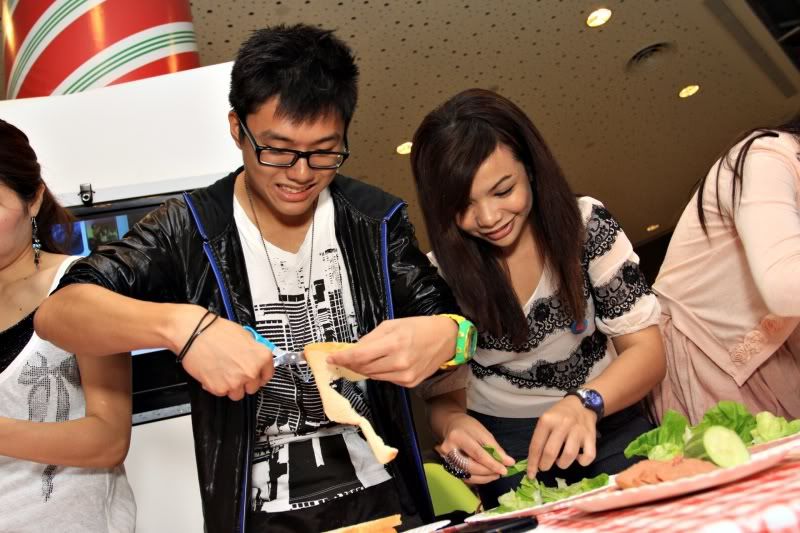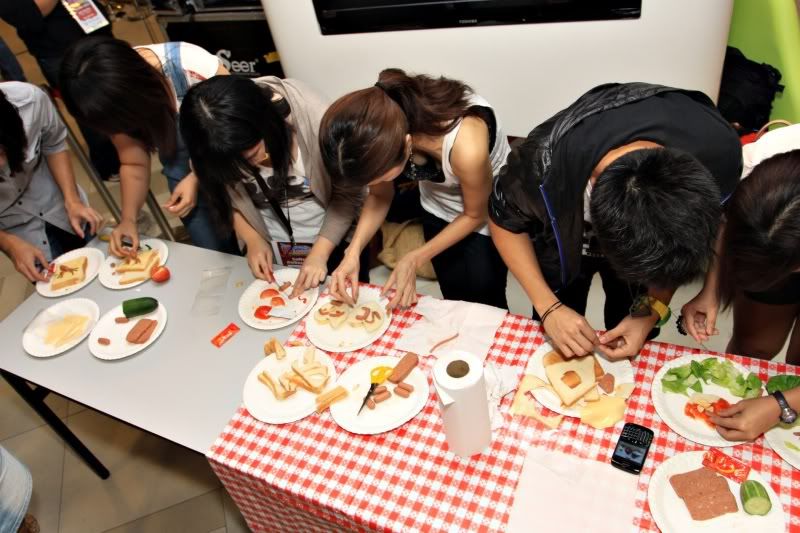 and to the end product !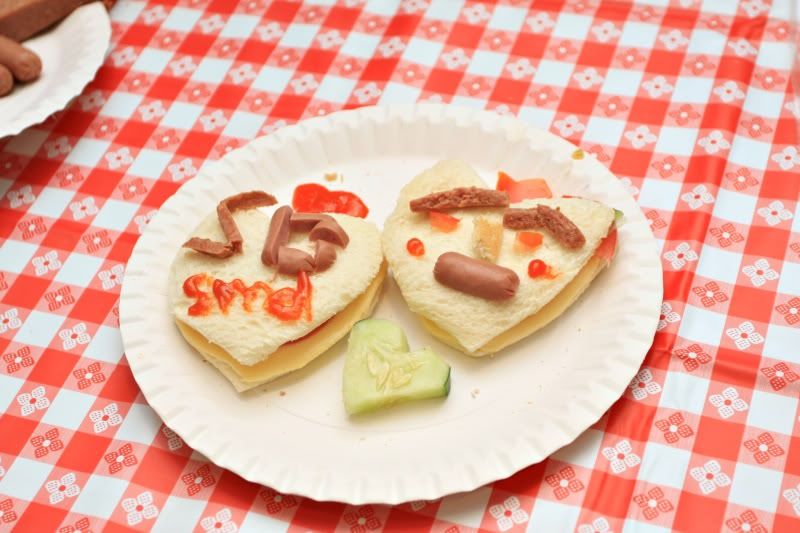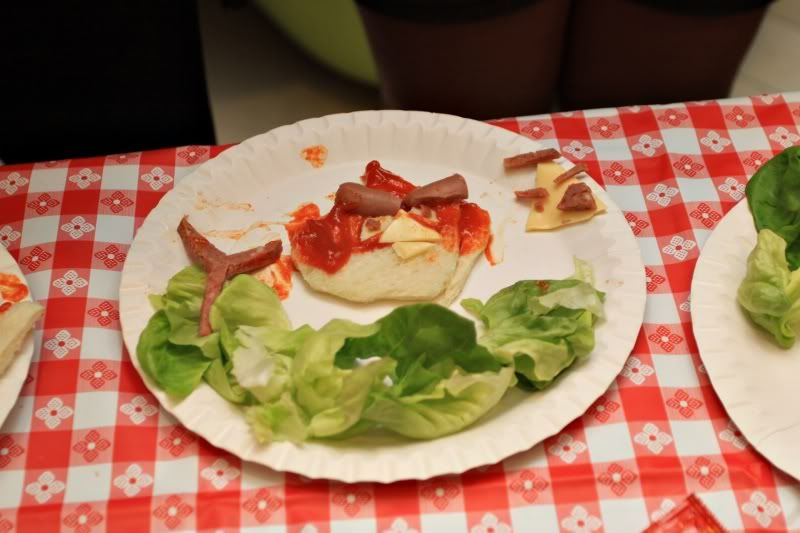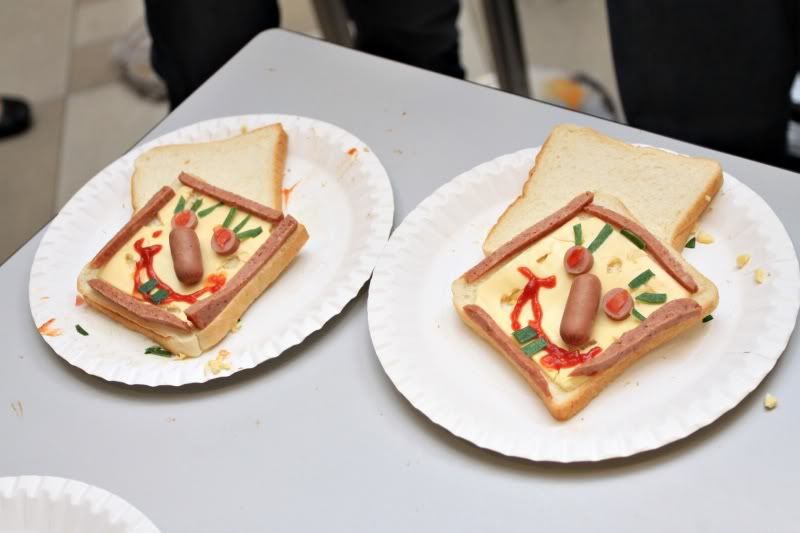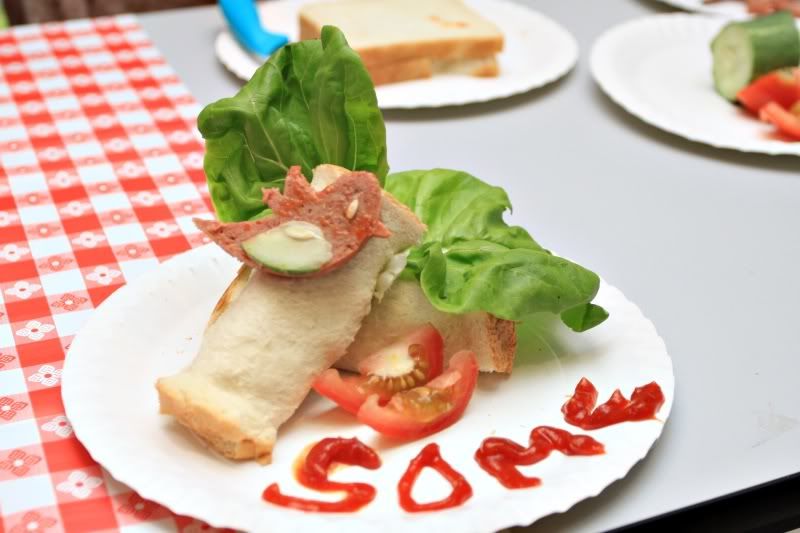 And the winner is ....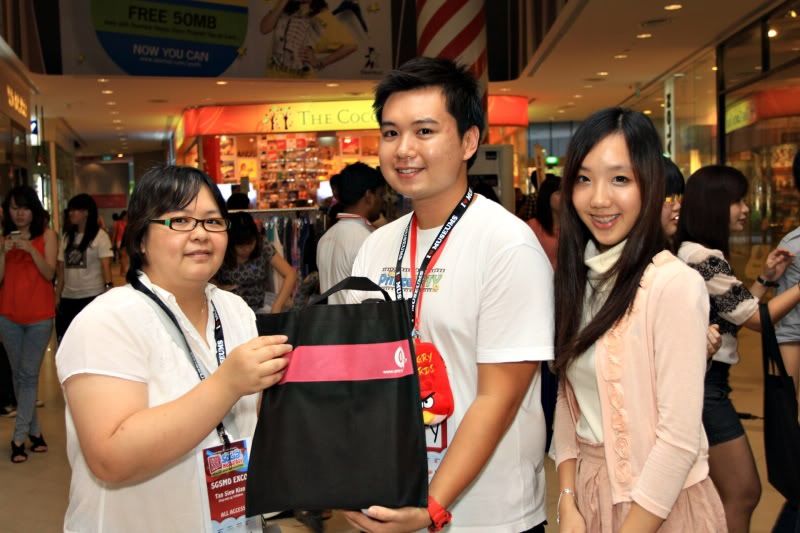 Yingzi and Her Partner ! Congratulations !
And lastly , we had great singing performance that lead us through the night...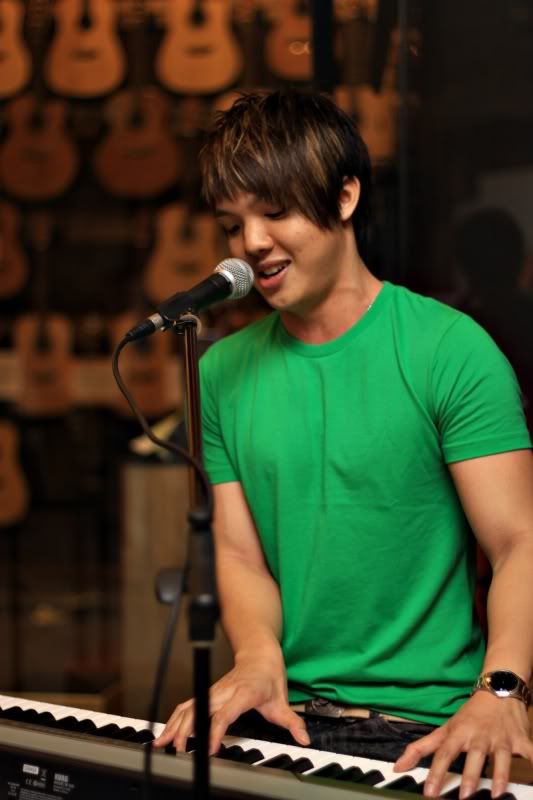 Jerek From Youtube !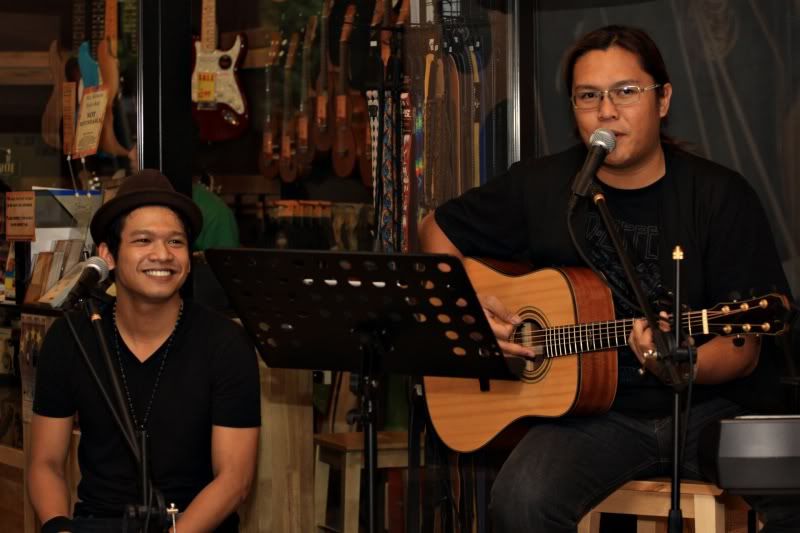 The Fat Short Boy !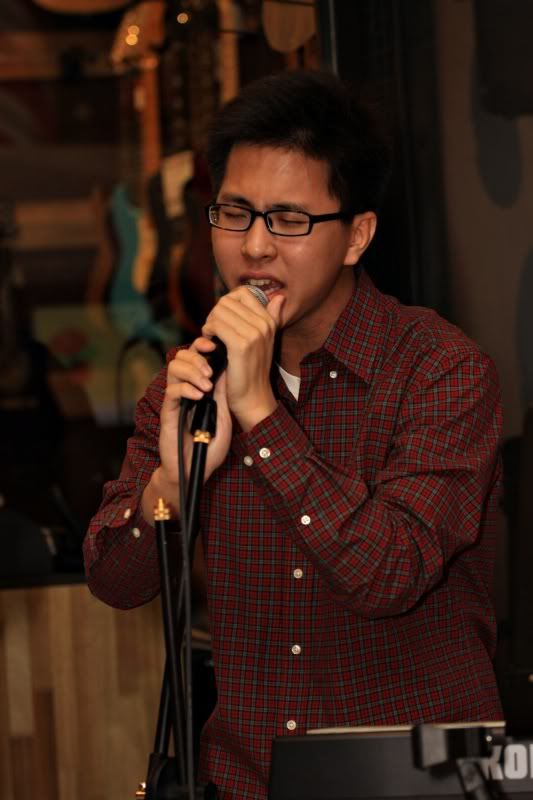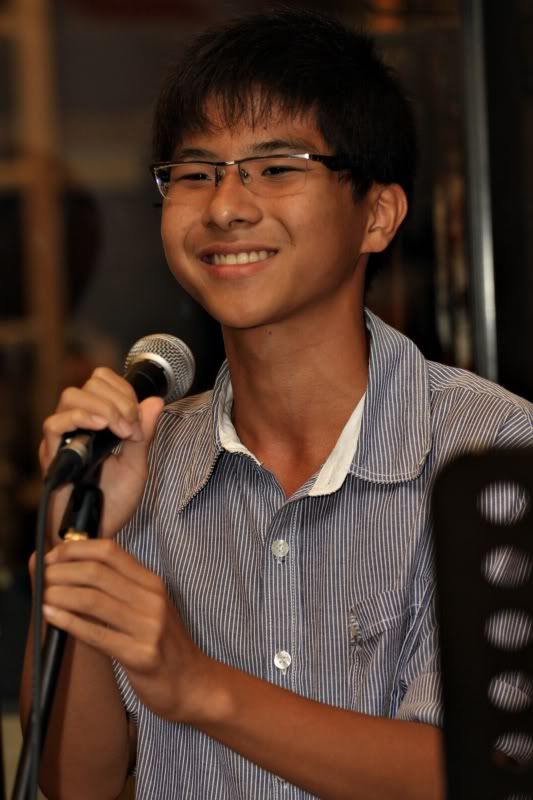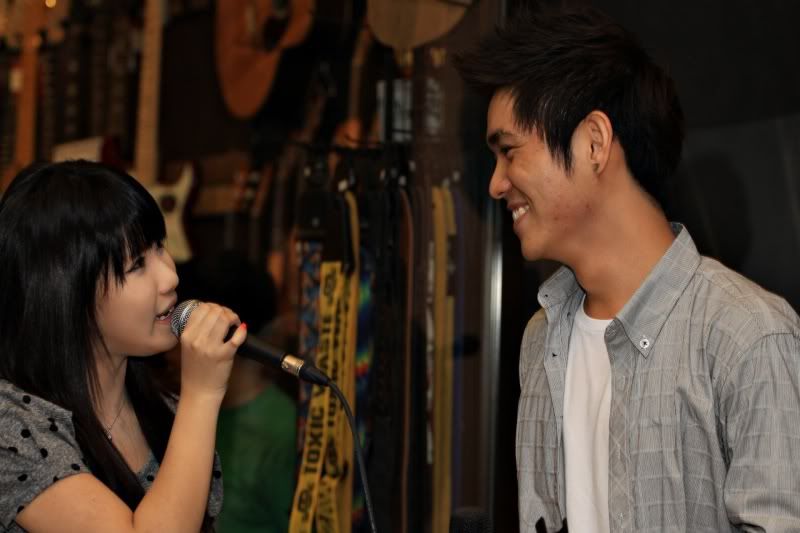 Mint and Yongwei also gave us an awesome performance !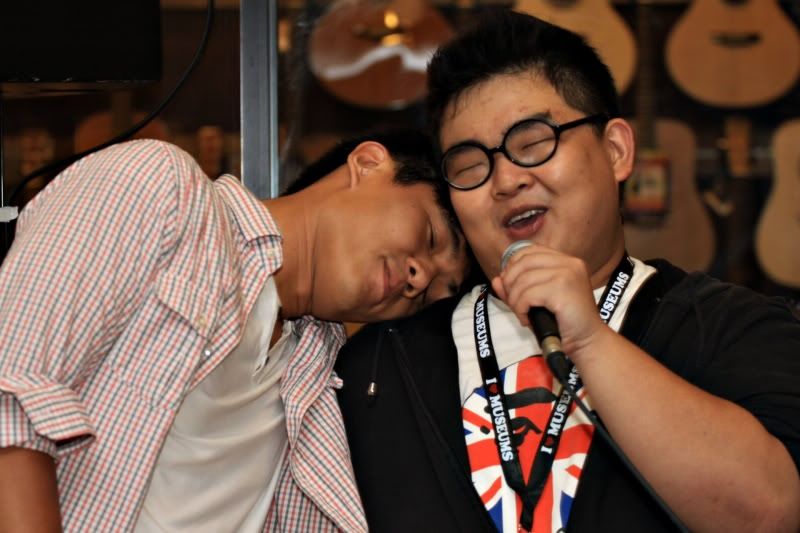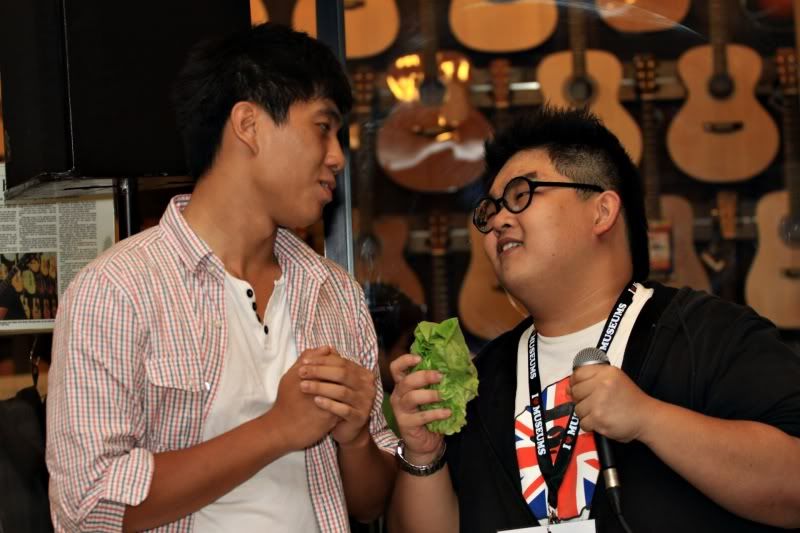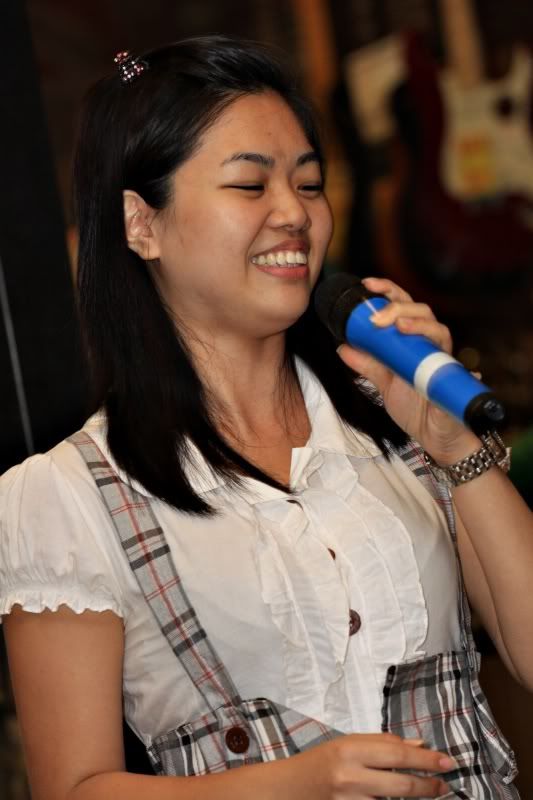 Ending with this, I would like to thanks the organiser for creating such a great day for the great people of social media to gather around at one place and have fun together to celebrate this special day ! I look forward to it next year !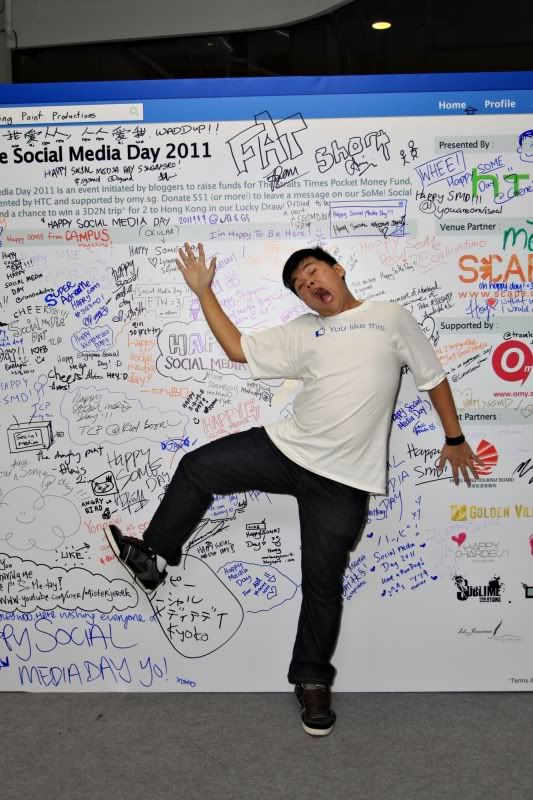 Ciao :D