Introducing Fat Boy the Burger bar !
Mayb some of you guys might have tried it , heard it. But I have not ! And I was invited to a food session there with calvintimo !
Just a simple board menu at the bar !
Here's their website big on the banner !
We arrived pretty early and I had a tried of this qoo which i guess is new? I didnt see before haha
After waiting for awhile, the chef starts to bring out the ingredient onto the table for a demo of how they make burgers patty !
The basic ingredient ..
the 3 bread that fat boy burgers sells. Honey oat , normal burger bread and the wholemeat bread if im not wrong.
before the demo, as usual we work ! take photos ! haha here's calvin working ! :P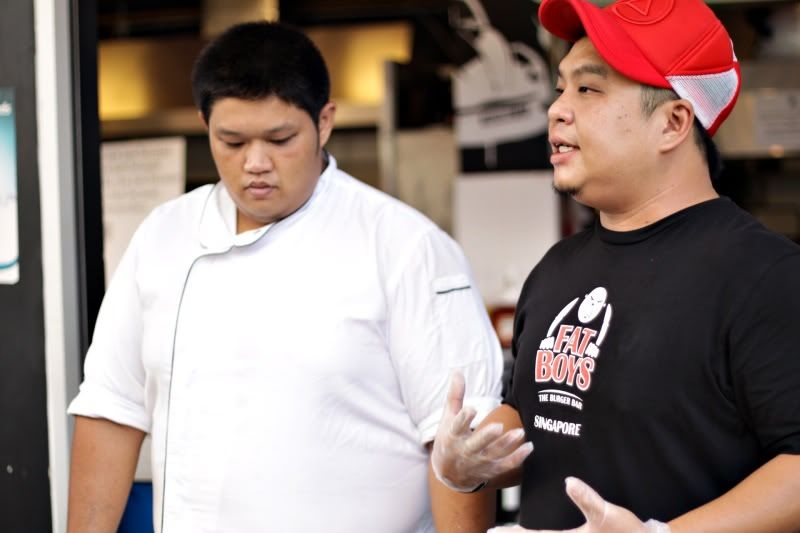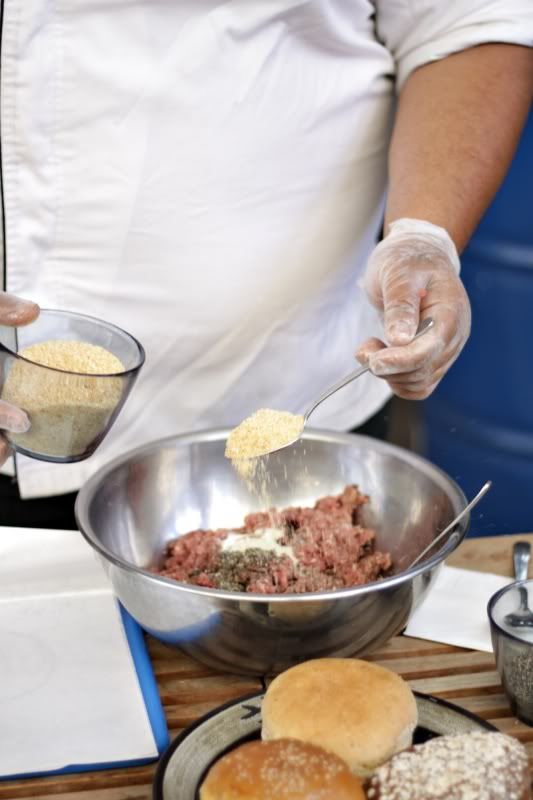 Then the demo started , owner of fat boy burger, explains some of the technique he used that is different from most of the burger stores out there used.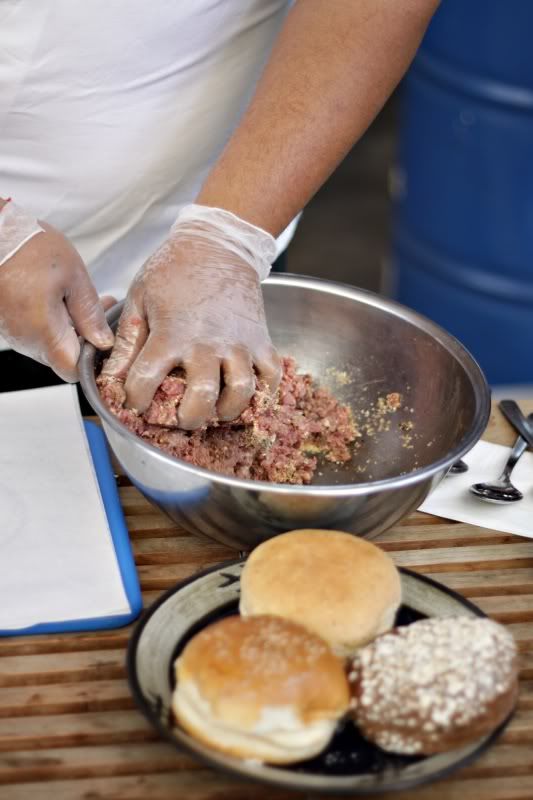 Step 1 : grab roughly 150grams on your hand.
Step 2 : Roll it into a ball with your both hands.
Step 3 : Put into the mould shaper.
Tadah ! You have your nice patty there !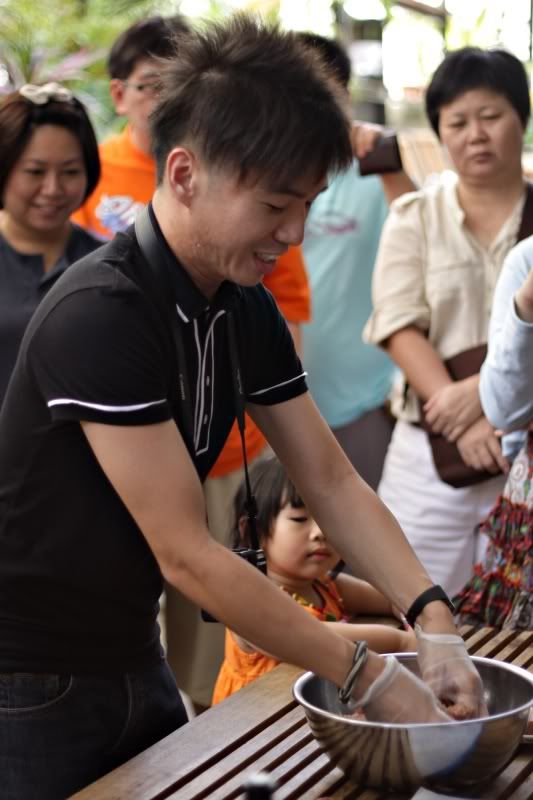 Now for Calvin to try !
Here's his ! the round one mould-ed of cos LOL !
Next's up ! Good luck to your stomach people !! HAHA ! :D
Chicken Drumlets ! (Y) awesome !! Super juicy !! When you bite, got the little oil wif the juice just burst off in your mouth !! with the seasoning ! woohoo !
Cheese Sticks ! This is power I tell you. Looks normal on the outside and then you bite and pulll !!!!!! stretch-able like dunno what ! like a pizza !!! damn nice !
Aint these burgers cute !?!? this is beef i think.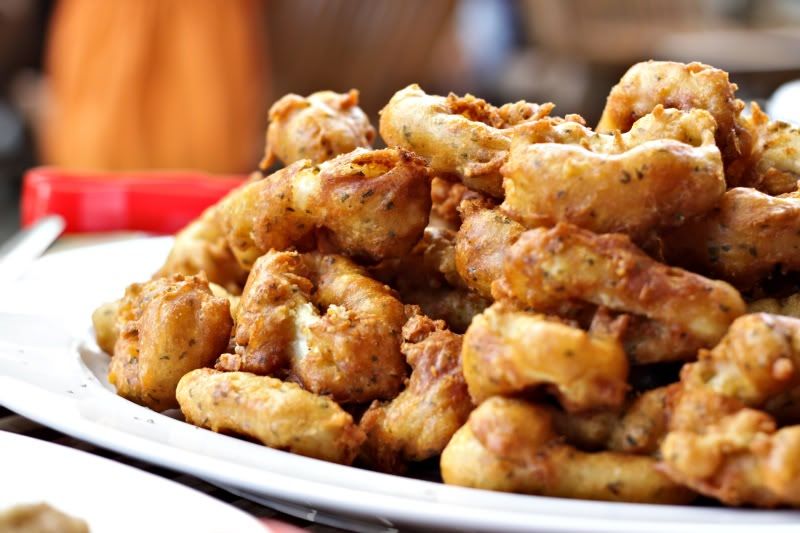 Fried calamari ! they are huge ! I thought is fish or what ! lol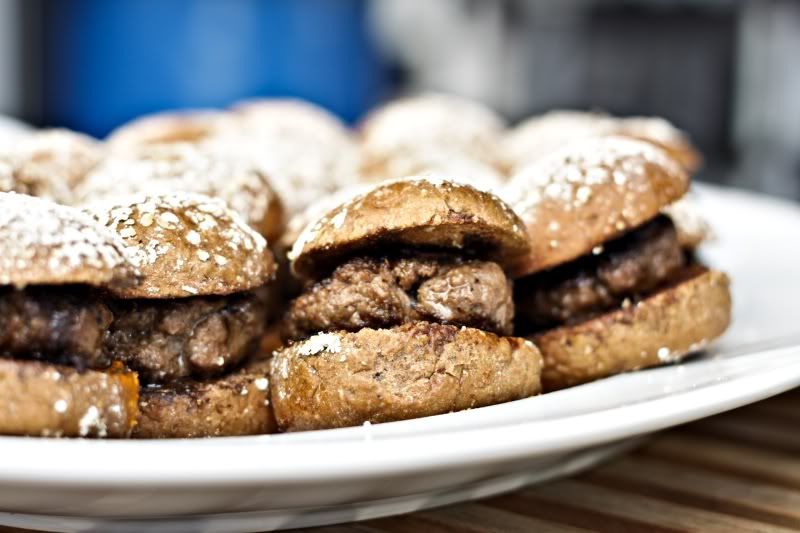 Honey oat ! This is lamb ! :)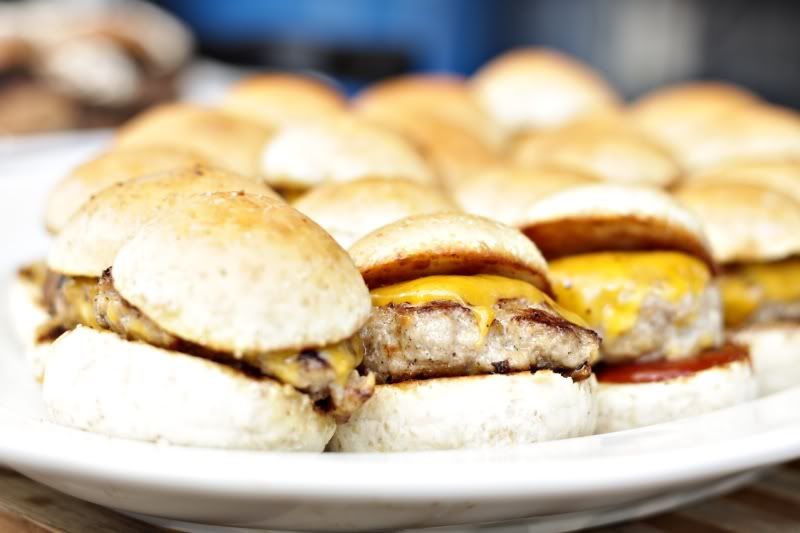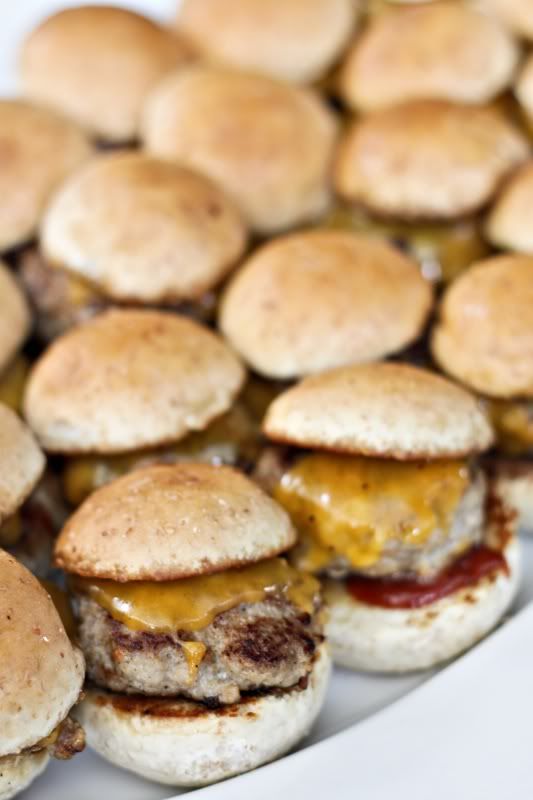 This is pork ! (Y) damn full when this is served. lol ! However the tomato sauce was weird combination with this !
Tabao? no.. haha ! Cos too full already !
The burgers were great but sadly they do not sell it in such sizes except for functions ! they have the normal size burger though ! definitely recommended to try. I love it when the patty is thick and juicy!
The cheese sticks was shiok ! not forgetting the honey oat bread too ! it is special because you might have think it's chocolate right. but it's actually caramel added inside !
Address:
18, Mohamed Sultan Road
#01-01, Singapore 338967
Contact:
Opening Hours:
Mon – Thurs: 5pm – 11pm
Fri – Sun: 12pm – 11pm