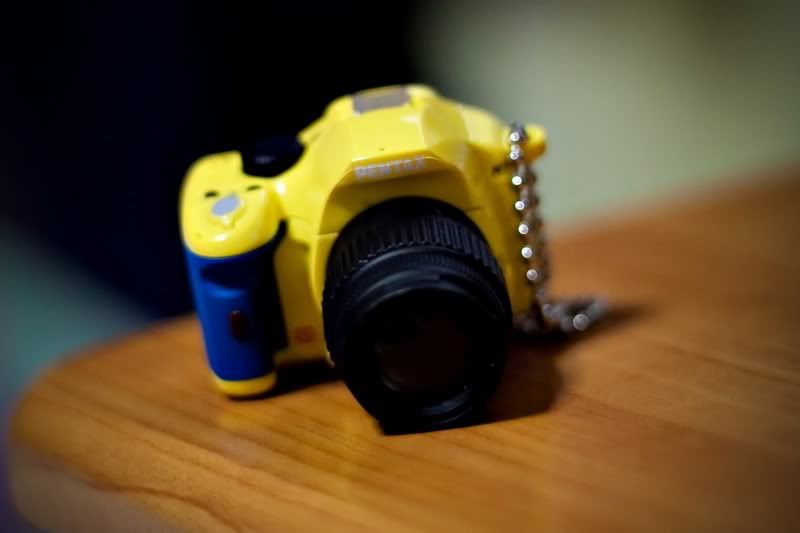 So here is one little cute camera ! A gift from One of my friend, Yingzi.
It's pentax ! HAHA ! so my friend out there using pentax , dont ask me where I get it either ! IDK ! :P
Does it look real? from the metal strap, you should know it's just a toy right? lol
Actually it acts like a hot shoe cover I would say ?
Let me show you how does it look like !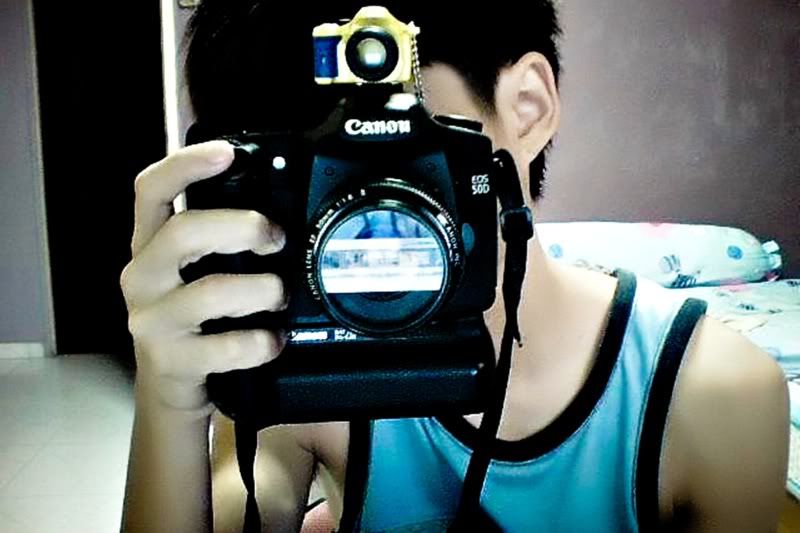 Here is how it looks like on my camera ! haha like a cool huh !? kinda distracting though..
Anyway talking about camera !
People using instax 210 the Big black one ! Using the Wide Format films. Im selling them. Do leave a comment if you are interested. It's cheaper than getting it from fujifilm shop for sure :) It's Instock. You dont have to wait !!
Sorry but I really got nothing much to blog about for weekdays except for coming up with random topics to talk about ! Busy with shoots during weekend. Went to IT show last weekend, pretty sure you guys hoot something back home right ! my total damage is ~~ ONLY $5 ! haha on a notebook cooler pad. Never fail to get from the ah neh that always shout " Closing Sales ! Closing Sales! " LOL ! damn hardcore !
That's about all ! If guys haven seen my face for quite a while , and have been viewing the photos from APAD. DO comment whether it's nice anot ! I will keep improving yea ! :) And here is my act cute jiao bin face :P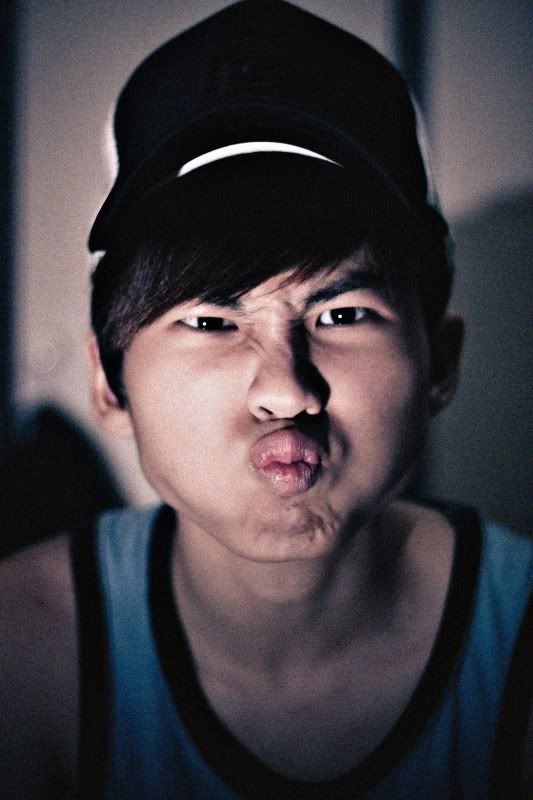 Meanwhile Do come back for more A photo A day on my blog everyday at 3pm :) Ciao ! :)