Pool Session With Andystorm !
Oh yes ! totally enjoyed it haha ! Catch us there if you happen to pass by ! haha
I realise im on quite on par with him hor ! finally got challenger muahahah !
Took only 2 photos ! haha hard for a dslr to take photo ! I tried some on limei compact ! it's much better haha so here you go !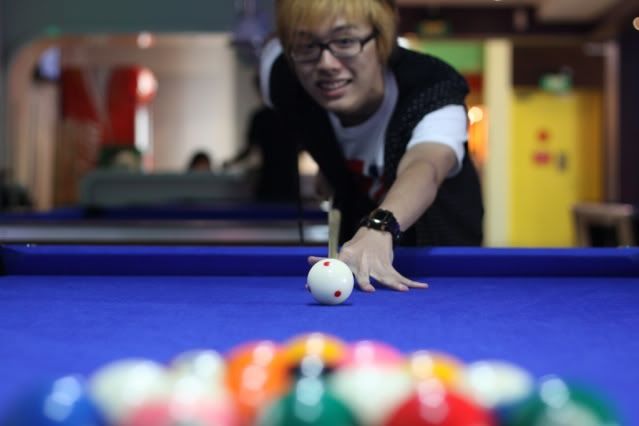 This New Pool outlet opened is very cheap from 12 to 4 pm from monday to thursday ! 4.80 per hour only !! <3>
Next post up will be Ice Skating which will be posted this few days ! Stay tune and Ciaos ! :D