6th Feb
The Earpiece that is shown on meldric's blog
this is hw the whole thing came about y we bought this lols..
roll BACK !!!
one day we went peni for shopping then after that while training home.. we saw a guy wif gatsby hair LOLs i dunno hw to spell wat hock. haha then after that meldric saw his earpiece then told us about it
tat guy was wearing the

yellow

one .. so i went to take a glance at the brand that is label at the earpiece at the ear lols

ITUDE
after that i went home to search for it asked my cousin for help whether i could ship this over from us.. then he told me sg have then he gave me the link for sg online shop n i found this Product n i email them telling them i would like to purchase. N so i ordered this.. lols.
The light when its in dark place which is most probaby night but i did this in my room.

wif flash.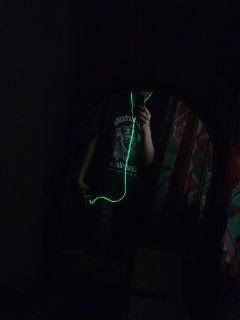 without flash..

Anyway
our 2 pieces will
most probably the last 2 pieces in sg?
cos the shop wun likely to continue taking in the stock as told so will have to ship in if u guys wan. i dun rly noe details about shipping u can ask ur frens who noe but i can give u the website about it if u cant find it on the net.